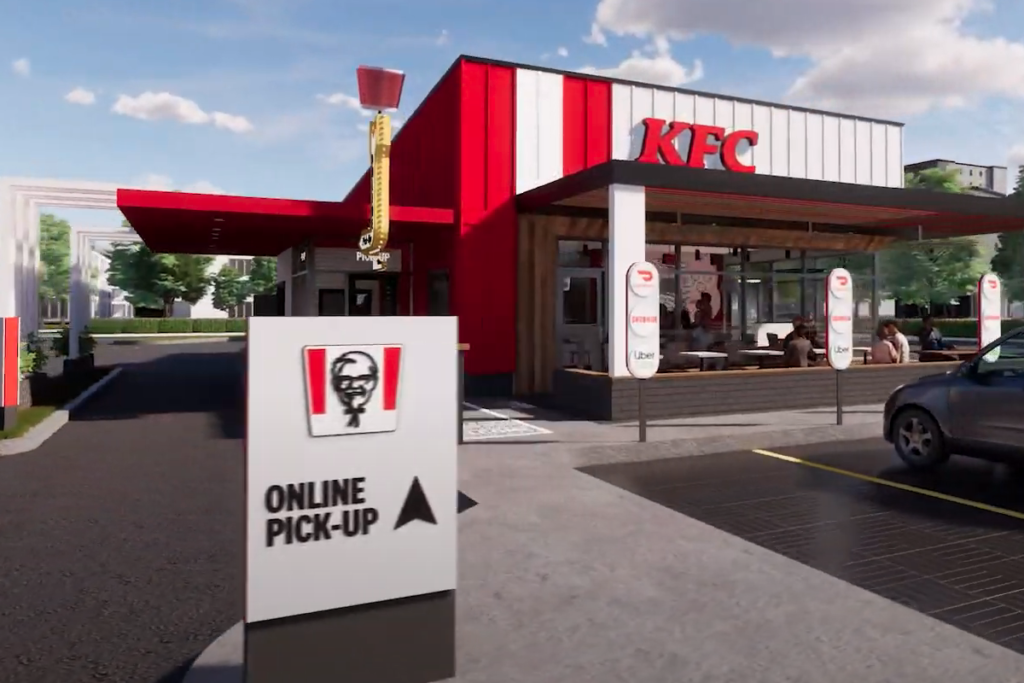 Fried chicken giant KFC's newest restaurant designs amp up drive-thru and delivery while downplaying dine-in. KFC's Next Generation designs will feature digital-forward and contactless customer experience. The chain, part of Louisville, Ky.-based Yum! Brands, saw drive-thru sales increase 60% in the third quarter compared to a year ago. Some 80% of the chain's 4,000 U.S. restaurants now have delivery.
One of the two proposed Next Generation designs has no dining room. The compact layout targets urban settings where space is tight.
The other design plays up drive-thru, with not one but two drive-thru lanes—one of which is expected to be dedicated to mobile-order pickups. It also will include an outdoor seating area and a smaller dining room than traditional units.
The exterior of both designs will highlight KFC's classic red-and-white striped branding. A brightly lit red KFC bucket will point guests to the new cubby system for online and pickup orders. Plans also call for dedicated parking spots for customers who order from KFC's app and for delivery drivers servicing third-party app orders.
KFC expects to roll out the new designs in three locations next year: West Palm Beach, Fla., Indianapolis, and central Kentucky.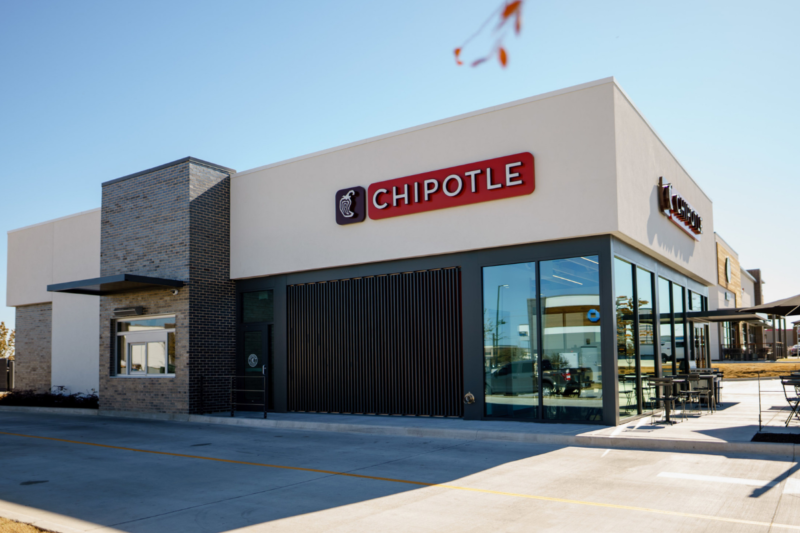 Company News
Despite not yet recovering all its in-store sales, periodic staffing challenges, menu price hikes and supply chain disruptions, Chipotle Mexican Grill had a record third quarter, bringing in $2 billion...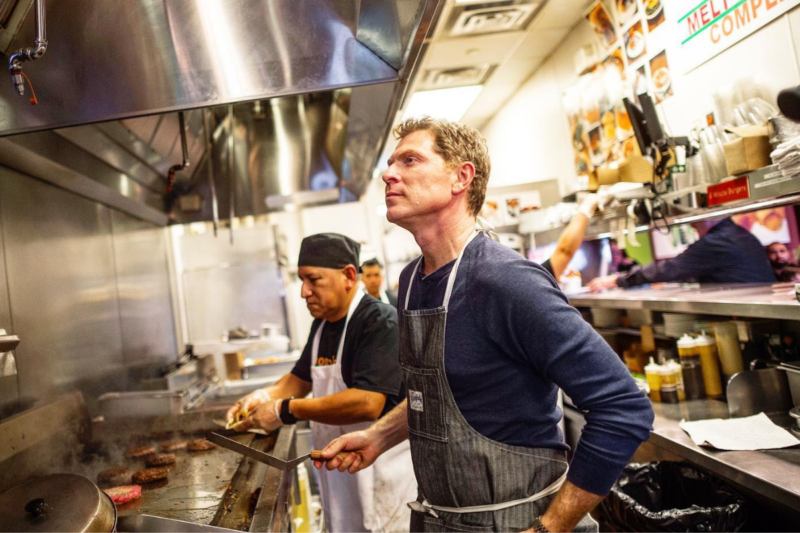 Company News
This week in Expansion Roundup, FER checks out growth plans for Bad Ass Coffee of Hawaii, The Peach Cobbler Factory, Jack in the Box, Chicken Salad Chick, Peter Piper Pizza...