OpenTable Reviews Reveal Diners' Top 100 Restaurants
California restaurants dominate the list, while Chicago marks the city with the most restaurants in the Top 100.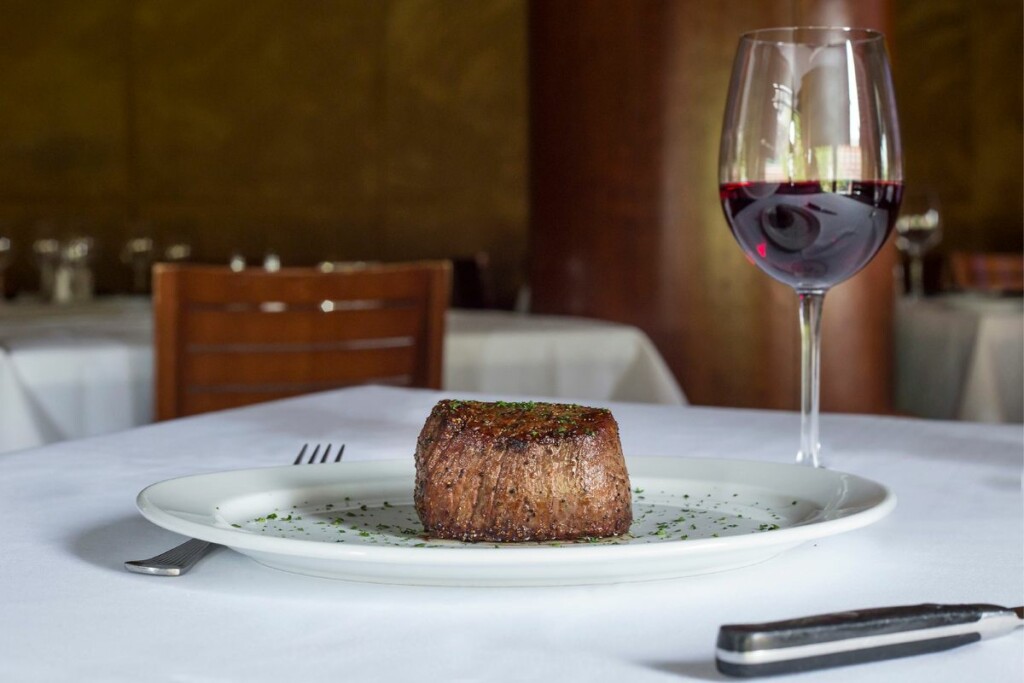 Over 13 million verified diners reviewed restaurants on OpenTable this year, and the restaurant reservation service company analyzed the reviews to determine which restaurants are diners' favorites.
Based on the data, OpenTable presented the Top 100 Restaurants in America for 2022. The list features 47 cities in 21 states, with California restaurants dominating the list with 21 landing spots. Illinois was the runner-up with 17 restaurants, all in Chicago, the city with the largest number of restaurants on this year's Top 100 list.
Compared to last year's list, OpenTable says weekday dining saw an increase in dine-in guests, with the biggest gains on Mondays (up 27%) and Tuesdays (up 26%). Today's diners also are dining out earlier than they were pre-pandemic, with 27% more visiting restaurants from 4-4:59 p.m.
Other trends include more seated guests at Korean, Hibachi and Brazilian steakhouses, up 50%, 50% and 49%, respectively. Vegetarian cuisine also spiked, up 60% compared to pre-pandemic levels.
Here's a look at the Top 100 Restaurants in America for 2022, presented in alphabetical order:  
3 Arts Club Cafe at RH Chicago – Chicago
Abe and Louie's – Boston
Al Biernat's Oak Lawn – Dallas
Alla Vita – Chicago
Amalfi Caesars Palace – Las Vegas
Atlantic Fish – Boston
Bacari Silver Lake – Los Angeles
Baldamar – Roseville, Minn.
Bavel – Los Angeles
Beauty and Essex – Las Vegas
Bestia – Los Angeles
Bistro Don Giovanni – Napa, Calif.
Bistro Jeanty – Yountville, Calif.
Born and Raised – San Diego
Cafe Ba-Ba-Reeba – Chicago
Campiello – Naples, Fla.
Cesarina – San Diego
Coastal Fish Co. – Memphis, Tenn.
Connors Steak and Seafood – Sarasota, Fla.
Cooper's Hawk Winery and Restaurant – Tampa, Fla.
Delmonico Steakhouse – Las Vegas
Dominick's Steakhouse – Scottsdale, Ariz.
Dry Dock Waterfront Grill – Longboat Key, Fla.
Eiffel Tower – Las Vegas
Ema – Chicago
Estiatorio Milos Midtown – New York
Farmhouse at Rogers Gardens – Corona del Mar, Calif.
Filomena Ristorante – Washington D.C.
Fixins Soul Kitchen – Los Angeles
Fleetwood's On Front St. – Lahaina, Hawaii
Gallaghers Steakhouse Manhattan – New York
Geronimo – Santa Fe, N.M.
Girl and the Goat L.A. – Los Angeles
Golden Steer Steakhouse – Las Vegas
Gracias Madre West Hollywood – Los Angeles
Green Valley Grill – Greensboro, N.C.
GW Fins – New Orleans
Hazelwood – Bloomington, Minn.
Hell's Kitchen Caesars Palace – Las Vegas
Herb and Wood – San Diego
House of Prime Rib – San Francisco
Javier's Restaurant – Las Vegas
Joe's Seafood, Prime Steak and Stone Crab – Las Vegas
Kokkari Estiatorio – San Francisco
La Mar Cebicheria Peruana – San Francisco
Laurel Hardware – Los Angeles
Le Colonial – Chicago
Le Diplomate – Washington D.C.
Louie Bossi Ristorante – Fort Lauderdale, Fla.
Makoto – Bal Harbour, Fla.
Mala Ocean Tavern – Lahaina, Hawaii
Mama's Fish House – Paia, Hawaii
Mariposa – Sedona, Ariz.
Merriman's – Kamuela, Hawaii
Musso and Frank Grill – Los Angeles
Nobu Caesars Palace – Las Vegas
Ocean 44 – Scottsdale, Ariz.
Ocean Prime – Tampa, Fla.
Old Ebbitt Grill – Washington D.C.
Olio e Piu – New York
Pacific Coast Grill – Cardiff-by-the-Sea, Calif.
Parc – Philadelphia
Pepp and Dolores – Cincinnati
Perry's Steakhouse and Grille – Grapevine, Texas
Quality Italian – New York
Quality Meats – New York
Raglan Road Irish Pub – Lake Buena Vista, Fla.
RED O Taste of Mexico – Newport Beach, Calif.
RH Rooftop Restaurant – New York
Rose Mary – Chicago
Scales – Portland, Ore.
Shaw's Crab House and Oyster Bar – Chicago
Siena Tavern – Chicago
Sixty Vines – Nashville, Tenn.
St. Anselm – Washington D.C.
St. Elmo Steak House – Indianapolis
Steak 44 – Phoenix
Steak 48 – Charlotte, N.C.
Summer House – Santa Monica, Calif.
Takato Restaurant – Fort Lauderdale, Fla.
Talula's Garden – Philadelphia
TAO Asian Bistro – Las Vegas
The Cake Bake Shop – Carmel, Ind.
The Dearborn – Chicago
The Gage – Chicago
The Hampton Social – Nashville, Tenn.
The Henry – Phoenix
The Love – Philadelphia
The Olde Pink House Restaurant – Savannah, Ga.
The Pink Door – Seattle
The Plantation House Restaurant – Lahaina, Hawaii
The Smith – Chicago
Tommy Bahama Restaurant and Bar – Waikiki, Hawaii
Tony's Di Napoli Midtown – New York
Uchi Austin – Austin, Texas
Uchiko Austin – Austin, Texas
Ulele – Tampa, Fla.
Water Grill South Coast Plaza – Costa Mesa, Calif.
Ysabel – West Hollywood, Calif.
Zaytinya – Washington D.C.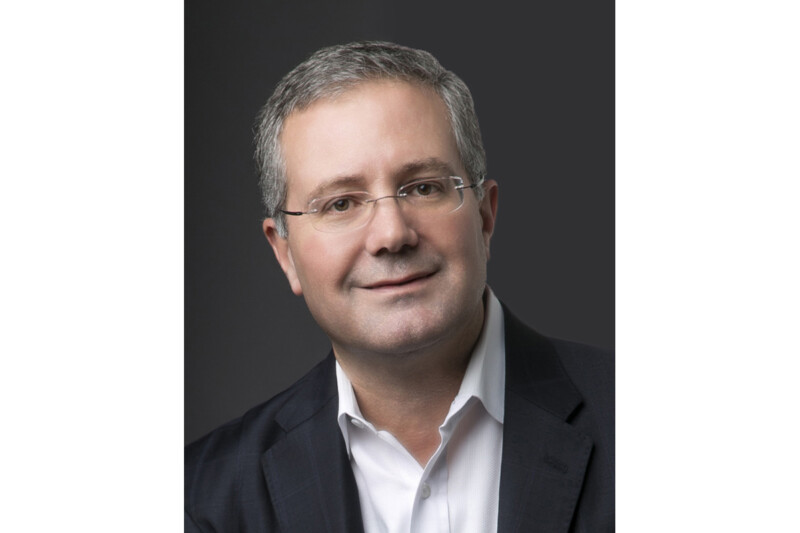 People
From summer to fall, the industry seems busier than ever, but there's lots to look forward to.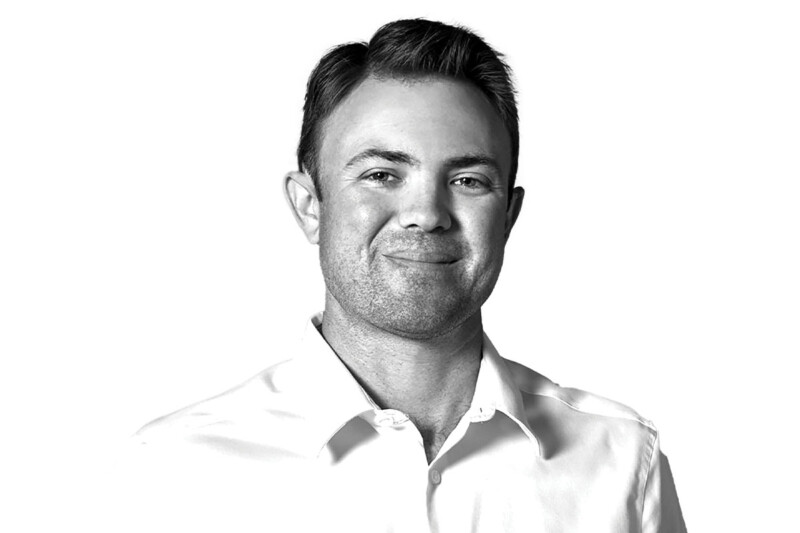 People
The vice president of Florida-based Coastline Cooling shares his business philosophy, thoughts on volunteering and why ice machines are cool.