Project Spotlight: Inside Humana's Falls Food Hall
The concept focuses on carryout capabilities, complete with a mobile app for preordering, smart design features and touch-screen order-and-pay kiosks.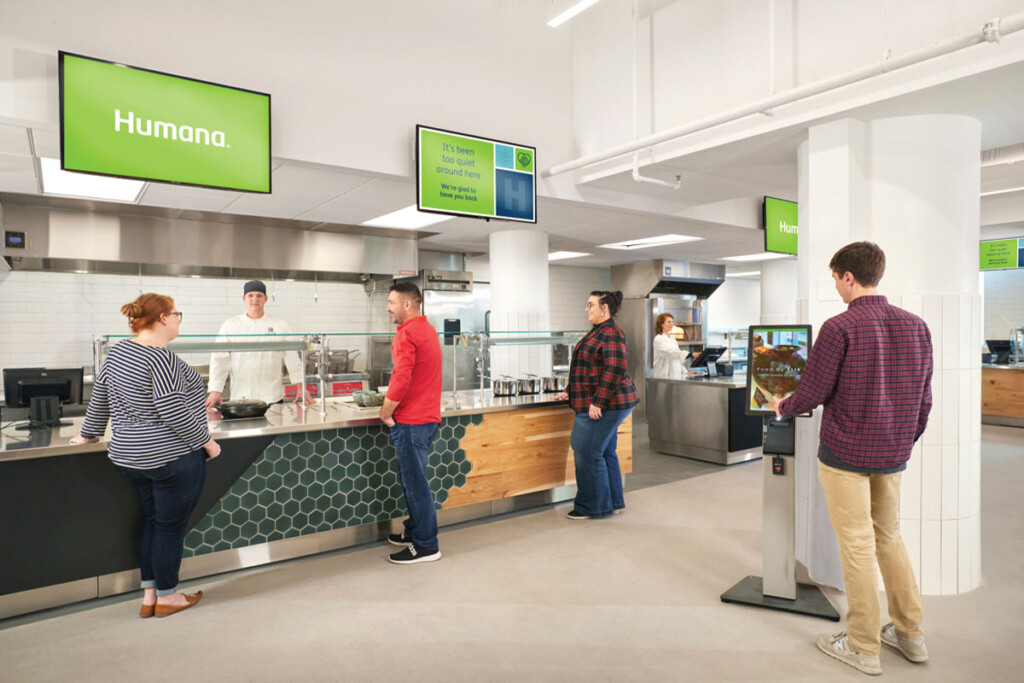 Insurance company Humana has opened a foodservice facility on the second floor of its Waterside Building in Louisville, Ky. Dubbed Falls Food Hall, the breakfast-and-lunch servery and catering operation regularly handles some 1,000 guests during peak times, with a daily total count of 1,700 guests. Its focus on carryout capabilities, complete with a mobile app for preordering, smart design features and touch-screen order-and-pay kiosks, helps set it apart. 
Humana's food hall, operated by Flik Hospitality Group, a division of Compass Group, features a pair of action stations (anchored by high-powered induction units) and stations for entrees, pizza and pasta (complete with a stone hearth oven), grilled menu items, and beverages. A freestanding platform boasts a deli, made-to-order salads, soups and desserts/pastries. Elsewhere on the second floor sits a coffee shop and c-store. 
Humana's front- and back-of-house makeover was designed by a team from Fort Lauderdale, Fla.-based foodservice design firm Cini-Little Int'l., led by Project Manager Katja Beck and Design Director Kip Serfozo. Flik provided input to help shape the servery. 
Out Front
Designers organized the food hall with efficiency and carryout in mind. Servery features include the following: 
Preordering. Humana employees are encouraged to save time by preordering through a mobile app. In the servery proper, six order-and-pay kiosks help speed service.
Carryout-friendly. Ample space, up to 5 feet of empty counter at the corners of the freestanding platform, was designed into each station's layout for meal pickups. 
Clean layout. No stacks of plates or trays are in sight, thanks to full-service operations and the carryout business. 
Smart Moves
As for the back-of-house, design challenges and highlights include the following: 
Support columns. The servery and kitchen areas alone sport some 20 columns, complicating the layout. For the servery, designers either made the columns part of the stations, as with the freestanding platform whose center wall encompasses two columns, or they put some of the columns to work by positioning kiosks in front of them.  
Walk-in ramps. All the walk-ins require ramps with about a 6-inch rise. The food hall's second-floor location in an existing building meant crews couldn't recess the walk-ins into the floor. "The ramps are located inside the walk-ins so as not to create a tripping hazard outside the doors," Beck says. 
Mobility matters. The main stand mixer sits on a mobile table inset at the corner of the main prep table. "If it's needed at another spot in the kitchen, they just detach and roll, then plug in and start mixing," Beck says.  
In all, the servery enables Flik to serve up a "a very versatile and extensive menu," Beck says.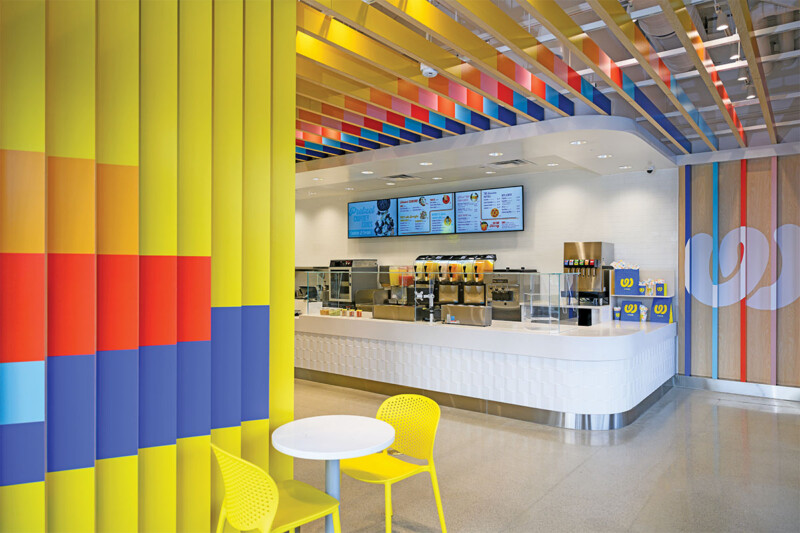 Kitchen Design
Wetzel's Pretzels, the multiunit bakery of shopping mall fame, now offers its soft pretzels and more at street-side through its latest concept.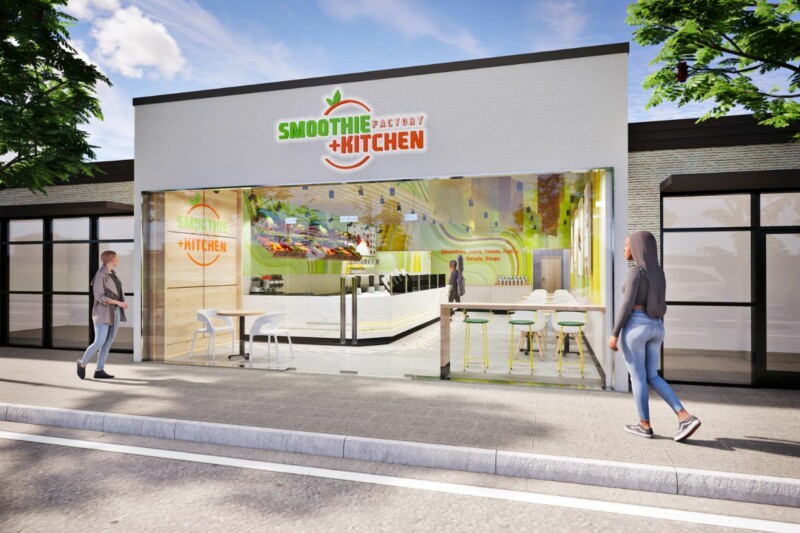 Design Trends
Originally a juice bar concept, the brand will lean on this equipment to offer guests grilled "folds," toast options and salads.