Pros, Cons of Q1, By Way of MAFSI's New Barometer
Manufacturers are reporting a 'sharp' decline in lead times, but quarterly sales also dipped below expectations.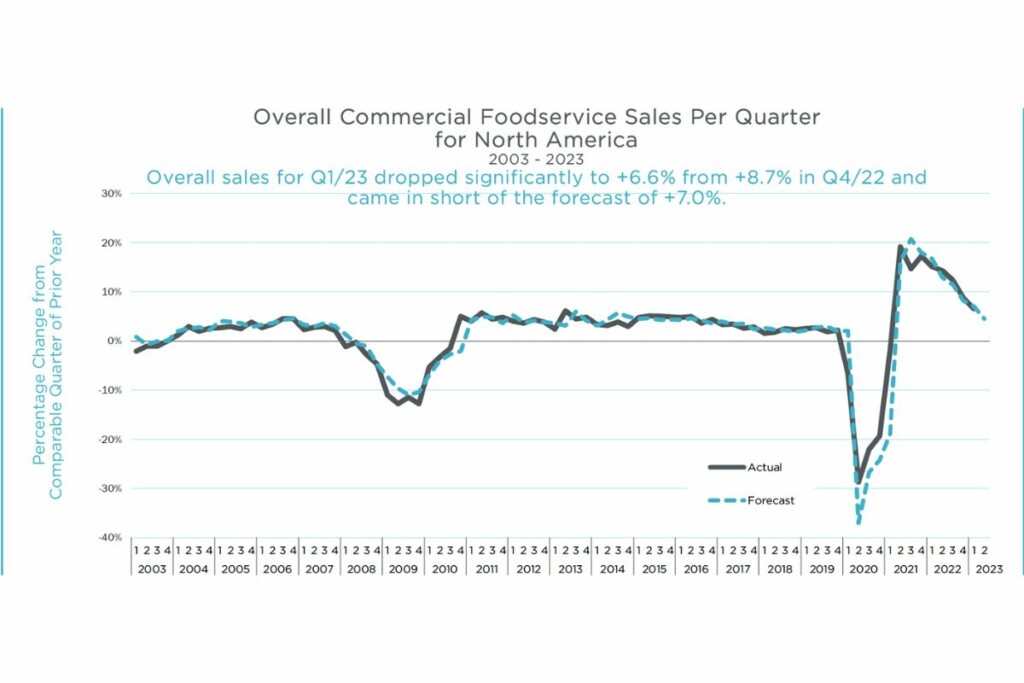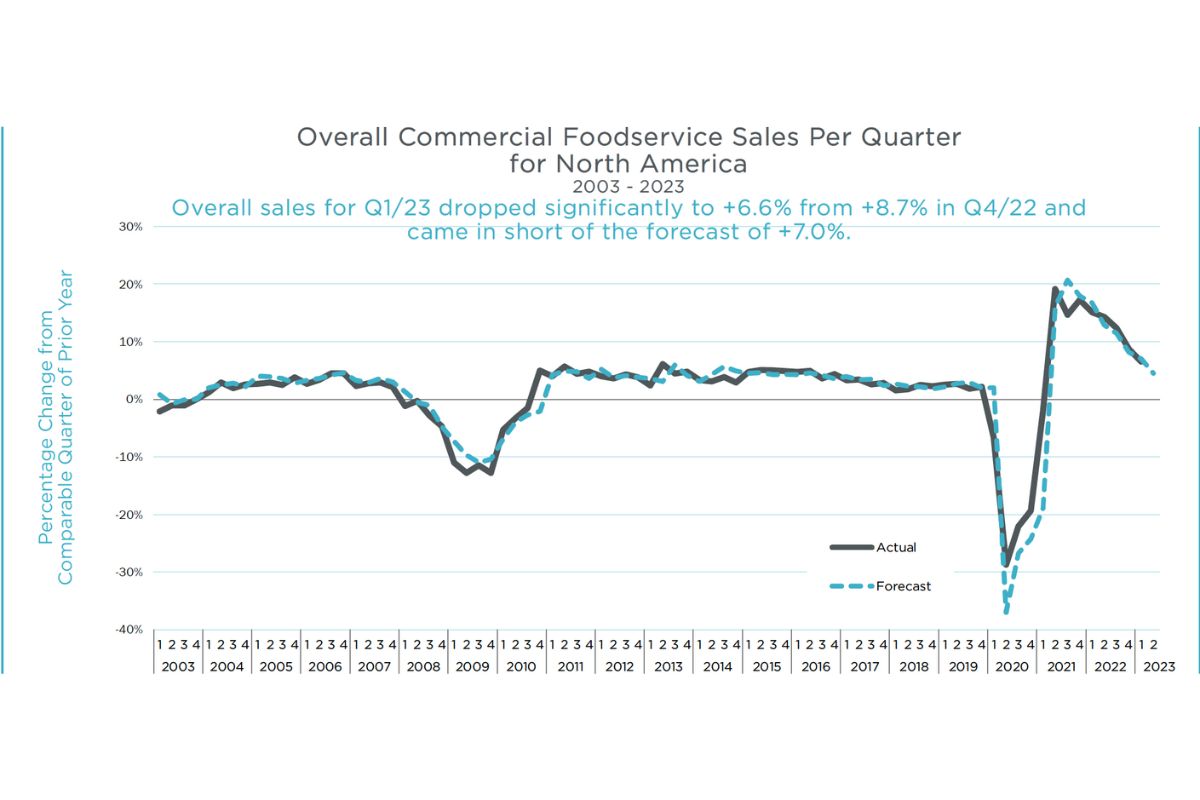 In Q1, commercial foodservice sales momentum across North America slowed—falling from 8.7% year-over-year in Q4 2022 to 6.6%, just below MAFSI's forecast of 7%.
"This represented the seventh quarter of slippage from the COVID recovery peak of Q2/21 of +20.7%," MAFSI's summary reads. "A further drop to +4.5% is forecast for Q2/23. To put this drop in perspective, however, one must consider that over the long haul our industry has grown traditionally in the range of 3%-5% annually. In actuality, we are normalizing."
In Q1, refrigeration units and ice machines made up the bulk of equipment sales at 8.3%, as compared to Q1 2022; primary cooking equipment was next in line at 7.6%. In Q4, primary cooking equipment purchases were up 10.5% and refrigeration/ice machines 8%.
One bright spot in the Q1 report was that manufacturers reported lessened lead times, plus corresponding incoming order rates. MAFSI says this is due to many dealers being overstocked as well as a lessened need to advance order to insure "on- time" delivery, the expectation of stability/decline in pricing after high inflation, and a lessened demand for higher priced products given the need for a "return on investment" at the end-user level. In FER's recently released Top Dealers Report, one dealer said lead times still vary by equipment, with griddles, combi ovens and large ice machines seeing longer than usual lead times.
MAFSI also pointed to two more positives: stability in consultant activity and quotation activity, as compared to the prior quarter. Just 9% reported less consultant activity in Q1, and 22% reported less quoting activity.
Looking to Q2, MAFSI says "business is looking likely to be stable … but concerns are rising for the second half of 2023 and beyond." MAFSI's Q2 Barometer is set to be released on Aug. 21.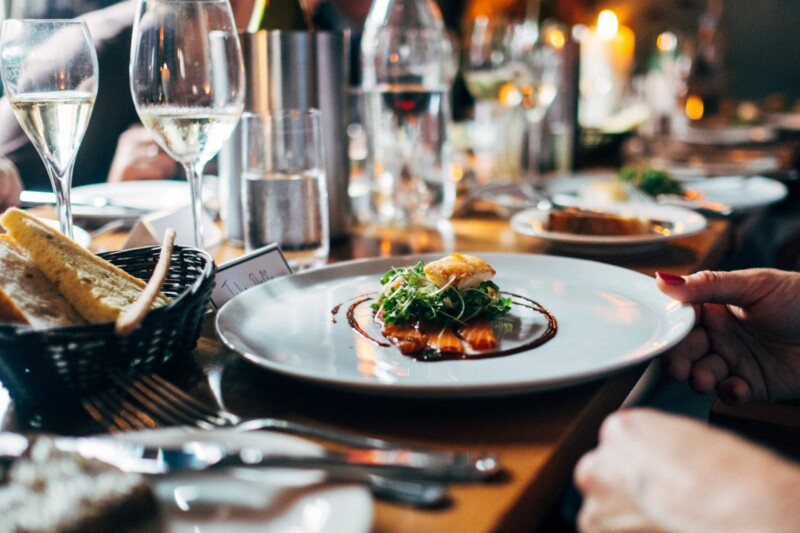 Economic News
The National Restaurant Association reports sales were up 0.4% from April.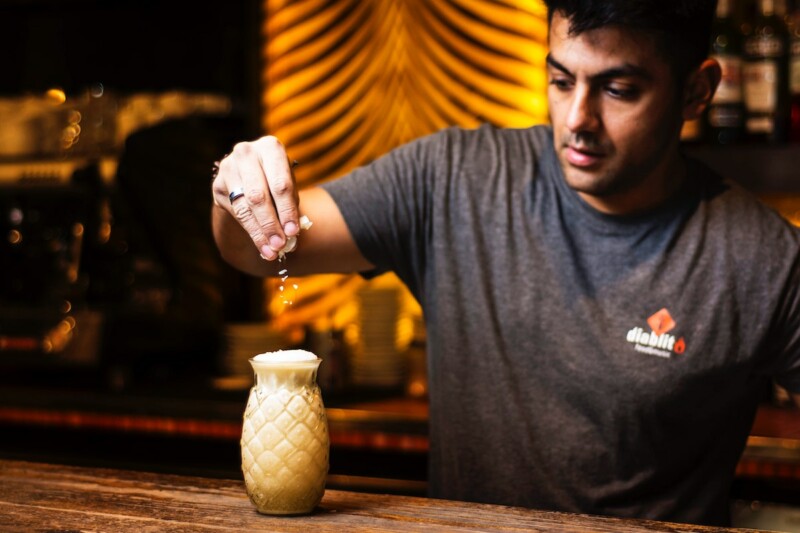 Economic News
Nationally, eating and drinking establishments are projected to add 27,000 more seasonal jobs than in 2019 (the last time such data was recorded).