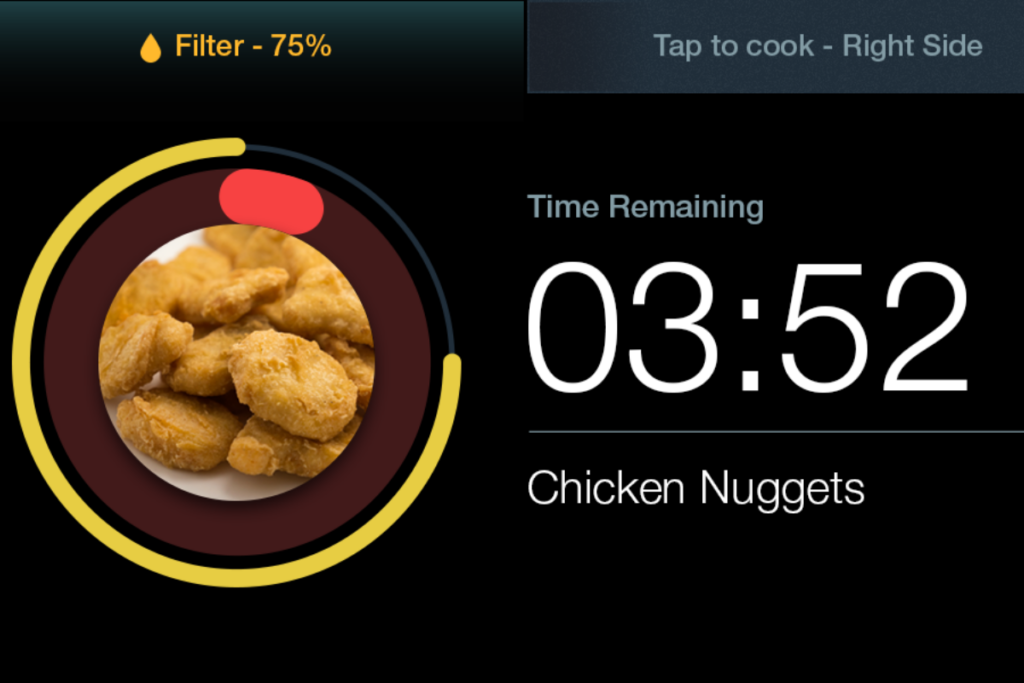 User compliance is one factor that often gets overlooked when evaluating the performance of commercial kitchen equipment. Do crews use the machine properly all the time? How closely are they following procedures? Do they take short cuts or skip steps like filtering when things get busy?
One way to better ensure user compliance is by providing crew members with a formalized training program. However, the current labor situation practically guarantees there will always be inexperienced staff.
The new Henny Penny F5 Fryer can break through the constant cycle of hiring and training with an intuitive control that basically allows crew to train themselves as they do the work. In fact, over a year of global testing has shown that the thing QSR customers appreciate most about the F5 fryer is ease of use.
The idea behind the F5 control panel is that everyone is on a touchscreen these days. Most of us have no trouble using new mobile apps because the interface is intuitive. That meant starting with a true capacitive display that you can swipe and tap. But the idea had to be taken further: Display what needs to be shown on each screen with pictures and, where necessary, simple but complete words.
Most manufacturers of kitchen equipment, including some well-known fryers, have moved to touchscreens but stopped short of the F5's intuitive interface. Paul Parsons, Henny Penny Director of Global Accounts, said "The feedback we were getting at the NAFEM tradeshow was that these other touchscreens were still button-centric and very clunky. There was still a learning curve. When they started messing around with the F5 units we had on display, they were saying 'This is just so much easier!'"
Or, as Matt Greear, Henny Penny Manager of Product Platforms, put it: "Our customers didn't need a new way to display a button. What they needed was a fryer with controls that everybody already knew how to use."
Field tests confirmed how much easier the intuitive control made the training process for new employees. Typically, an experienced employee follows the new person around all day, explaining how things work and telling them what to do every step of the way. The fry station tends to be the place they start and is a rite of passage for new hires. It may also be the reason many of them don't stick around.
"It's a difficult context," says Mike Wood, Henny Penny Global Account Manager. "You're unfamiliar with the kitchen environment. Everything is always beeping. The fryer starts beeping at you, and nobody knows why its beeping at you. You get frustrated. With the F5 it's very clear why the fryer wants your attention. The alert has visual meaning behind it. It's showing you what to do next. There's no long curve of training for understanding how this equipment works. There's some learning involved, but it happens between the user and the machine. There's no teaching required."
Bottom line: a sixteen-year-old can walk in on their first day and start cooking fries.
Jean-Marc Ciuchno, International Global Account Manager for Henny Penny, more or less proved that when he introduced the fryer to one restaurant crew for the very first time. "I said: 'Okay, cook me some fries' without any training, nothing. They were easily able to start cooking without any training at all."
According to Parsons, employee turnover at high-volume QSR restaurants isn't going away any time soon. "Right now, in the U.S., we're in this endless cycle of hiring and training, hiring and training. What we believe—and what we're starting to hear at the restaurants—is that the transition is much easier with the F5 because of the intuitive control. You don't need someone to babysit a new employee and look over their shoulder and say, here's what you do. Instead, everything is on the screen in front of you. Tap an icon and the timer starts. In their environment it clicks with them."
The focus on images puts crew on a more even footing, says Ciuchno. "In Europe, we've got a lot of people speaking different languages. Translations and words can really goof things up. Now that we can look at an image of a product rather than reading the name of it, that's huge. And it's not just about finding the product to cook, but also for tasks that need completed. When it's time to filter, you just press an image and follow the steps. If you need to skim the vat, a picture of that pops up in front of you."
Perhaps this is the future of the commercial kitchen, a place where anyone can walk in and already know how to operate the most sophisticated cooking equipment in the world.
Want to learn more about the revolutionary F5 fryer? Click here.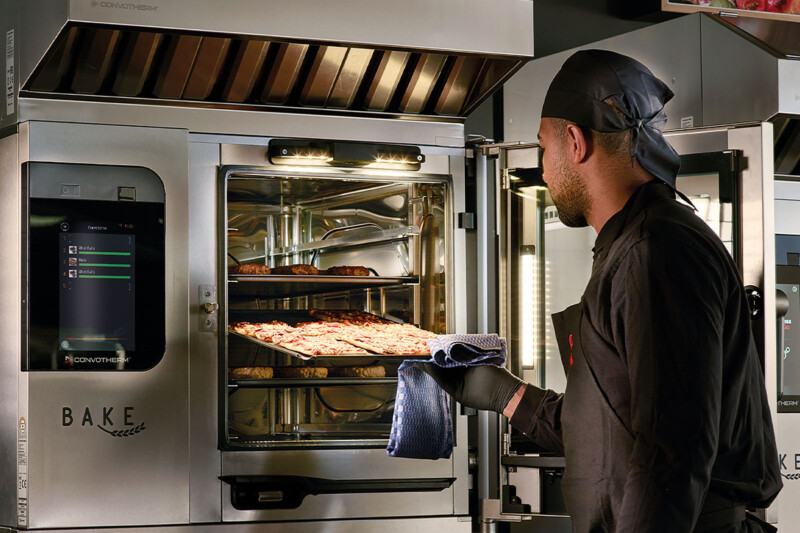 Combi Ovens
Today's combi ovens are smarter and more energy efficient, reducing the need for skilled labor and cutting utility costs.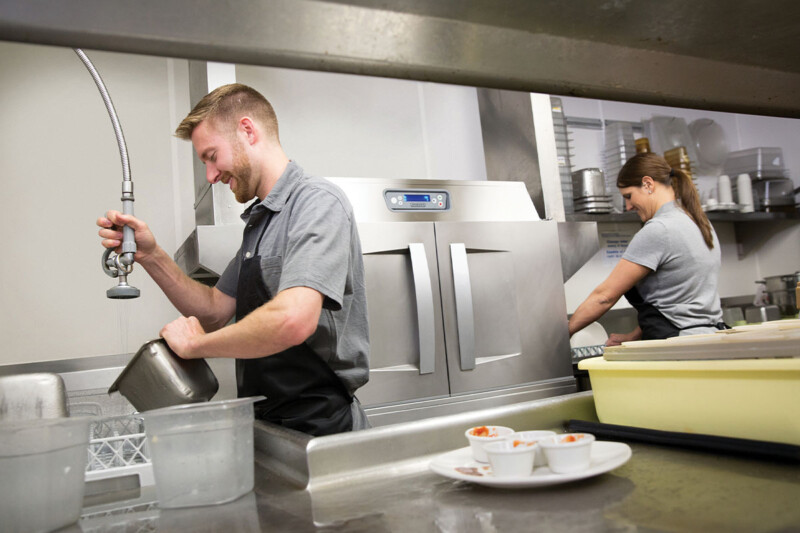 Equipment Comparisons
Forget steamy dishrooms; some of the newest rack conveyors improve environmental comfort and reduce overhead costs.