Today's Multitasking Microwave Ovens
The original high-speed ovens, microwave ovens learn new tricks that make them even more necessary.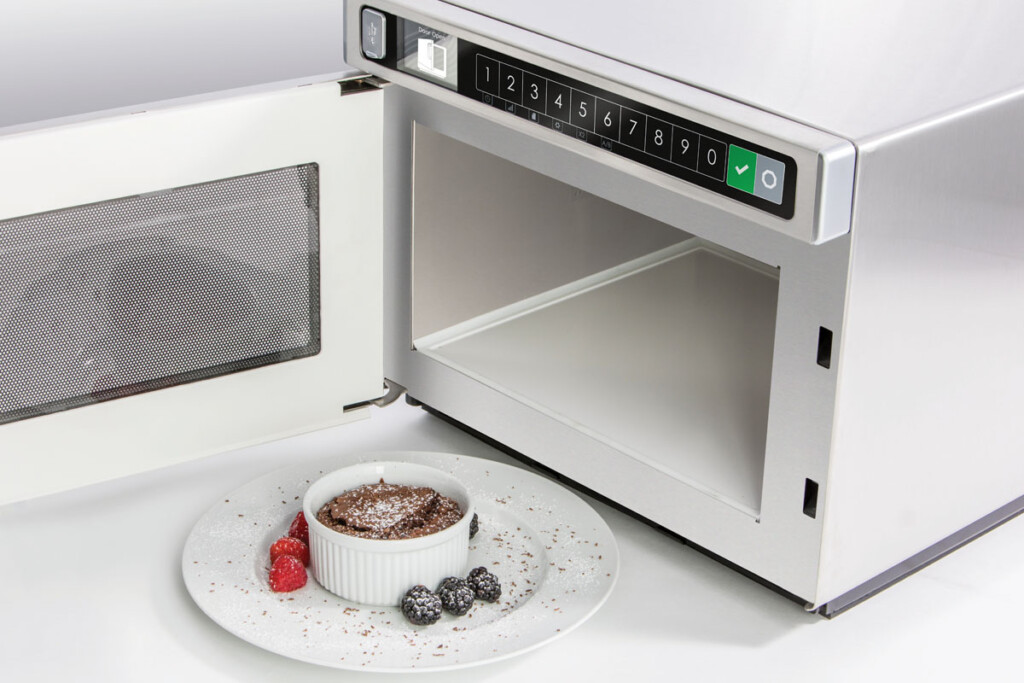 For many operators, the pandemic showed how indispensable a microwave oven can be as a piece of cooking equipment in its own right. It may not be as big as a convection or combi oven, a range or even a fryer, but what it lacks in size it makes up for in speed and versatility. And it doesn't require a water or gas hookup, drain or exhaust hood, so you can put it practically anywhere.
By the time microwaves became nearly ubiquitous in American households in the early 1990s, they'd been used in foodservice kitchens for about 25 years. (We had one in the first restaurant where I worked in 1973.) Unlike a lot of other cooking equipment, microwaves sometimes sit on the counter, taken for granted, used to reheat the chef's coffee or zap an order that's been sitting too long at the expediting station.
Now, considering ongoing labor shortages and an increase in off-premise business, many operators are putting microwaves to use in a variety of ways. They may use them to melt cheese and bring hot-hold burgers back to serving temperature; to cook batches of rice or vegetables; to retherm soup, marinara for meatballs, chili or preportioned side orders of menu items such as mashed potatoes; and to heat to-order single-, double- or batch-portion items just prior to order pickup.
ON THE COOKLINE
Microwave ovens can speed production in the kitchen with minimal investment. Because they're energy-efficient, requiring no warmup, and don't need a hood, ROI is quick. Start by looking at durability, power, size and controls when selecting a model.
Manufacturers have added larger, more powerful models to their lineups to handle bigger kitchen chores like cooking items from scratch. While most manufacturers offer light-, medium- and heavy-duty models, many kitchens will want a heavy-duty unit to withstand the pounding it'll take. (One maker says to think about how many times per day it will be used: 50 = light duty; 50 to 150 = medium duty; more than 150 = heavy duty.)
Extra magnetrons spread energy more evenly, resulting in more uniform cooking and better food quality.
Thinking through what you will use the microwave for will help you determine what size and power level you need. Models can range from 1,000W to 3,200W in power, feeding from one to four magnetrons, the gizmo that generates the microwaves—radio waves in the 2.45 gigahertz frequency. The more watts of power per cubic foot of space inside a microwave, the faster it will cook.
Interior cavities range from 0.3 cubic feet—just large enough for single portions—to 1.6 cubic feet—large enough for two 4-inch standard size hotel pans (be sure not to use standard metal hotel pans in a microwave).
On top of that (pun intended), many microwaves come stackable, so you can get twice the capacity in the same footprint. One maker's new model has its controls mounted below the door to make them easier to reach when placed on a shelf (versus a counter) or stacked on another model.
A 1,000W oven with a 0.3-cubic foot cavity will cook faster than a 1,000W oven with a 0.6-cubic foot cavity.
Manufacturers also continue to make controls more intuitive, with easy-to-read color displays, to help lessen time needed to train employees and reduce operator errors. Programming options— usually up to 100 items, with at least one maker offering the ability to store up to 200—are even easier on the many models now available with USB ports.
CUSTOMER CONVENIENCE
Programmability becomes especially important when you put a microwave oven in the front of the house for customer use. Customers who can easily prepare their own orders are more likely to come back. And microwaves that come programmed to optimally heat specific menu items help you maintain quality when the customer is in charge of prepping it.
Microwaves typically have five power levels and three stages of cooking that you can customize for individual menu items. But both the number of power levels and cooking stages can vary by make and model. Some, for example, have up to 11 power levels and five stages, giving you more control over the cooking/heating "recipes" you can program.
To make the process even simpler for customers and employees, one maker has a model that scans a barcode on a product label as it's being put in the microwave. It then automatically starts the programmed cook cycle when the door is shut or when the user pushes the "start" button.
Another model that offers customers and employees more convenience comes sized for single servings and has a door that slides down vertically. Users can easily press the bottom-mounted controls when they close the door, and the door opens automatically at the end of the heating cycle.
SPEC'ING CHECKLIST
With all the microwave oven options available to you, here's a roundup of some key considerations for setting your specifications:
• WHAT IT'S FOR. Microwaves are best used for items that like moist heat. If you need any sort of browning or dry heat, you're better off with a high-speed oven.
• WHERE IT'S USED. A bus station may need only a light- or medium-duty microwave, while you may want one that's sturdier and stronger for the kitchen or even the front of the house.
• SPACE SAVINGS. Again, many models come stackable to give you more capacity in the same footprint.
• CAVITY. Be sure your menu item will fit and think about future additions. For example, one operator was looking at a 0.6-cubic-foot model for retherming an item, but thinking about some prototype items, the operator decided on a 1.2-cubic-foot model for a nominal price difference when future ROI was factored in.
• POWER. More wattage is better when it comes to microwaves. Be sure the model you spec has enough not only to provide the speed you're looking for, but product quality as well.
• CONSTRUCTION. Look for solid construction, easy-to-clean surfaces like a stainless exterior and interior, removable and cleanable air filter, and ceramic or borosilicate glass bottom plate.
• FEATURES. Along with programmability, microwaves also may offer features such as a clean air filter reminder or automatic storage of service information like usage hours, number of door openings and closings, etc. Check if controls are easy to read and use, and ergonomically located.
Additionally, while manufacturers offer many models in a range of voltages, check that the model you want matches the electric service and circuits you have available in your stores. As always, compare warranties and service networks.
---
Speed Cook
Operators have found more uses for microwave ovens lately.
Here are the latest models from suppliers.

 
* Editor's Note: In some cases, the depth measurement may not include the handle.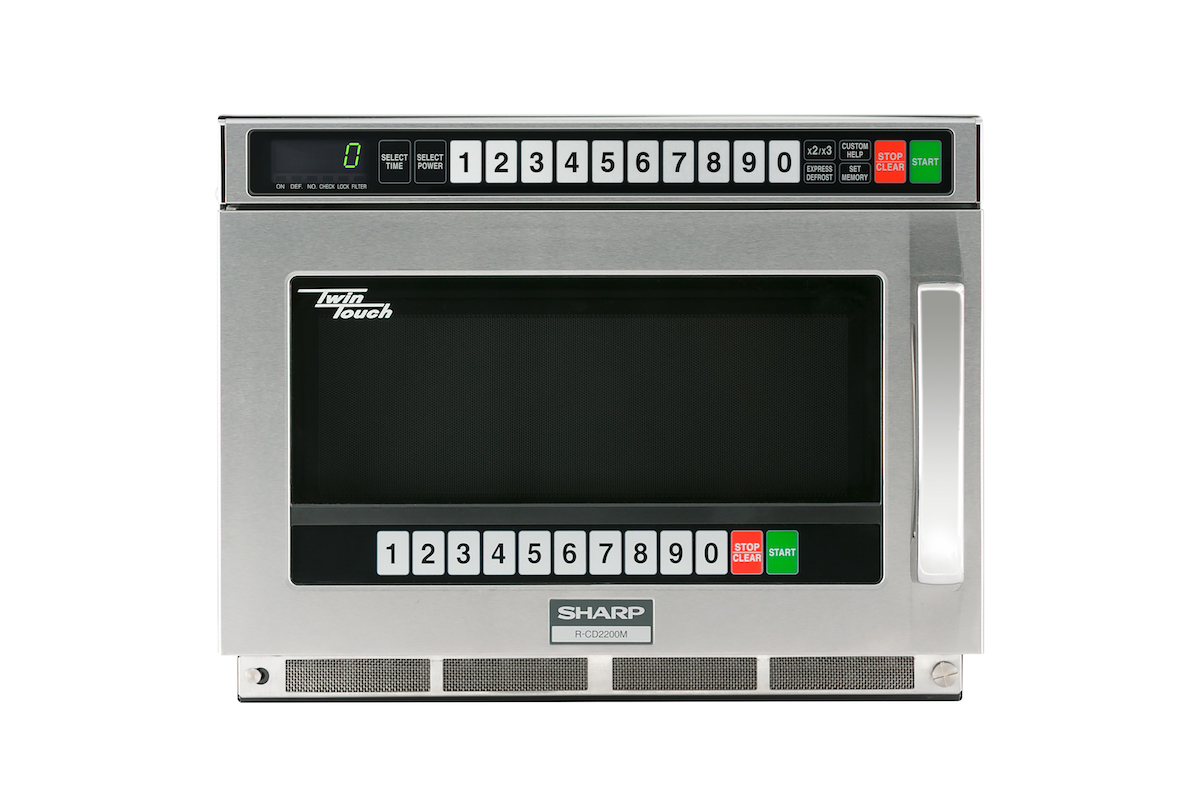 Sharp
Model: RCD2200M
Cooking Power: 2,200W
Capacity: 0.75 cubic feet
Dimensions: 17 ½-in.W x 20 ½ in.D x 13 5/8-in.H
Website: sharpusa.com
---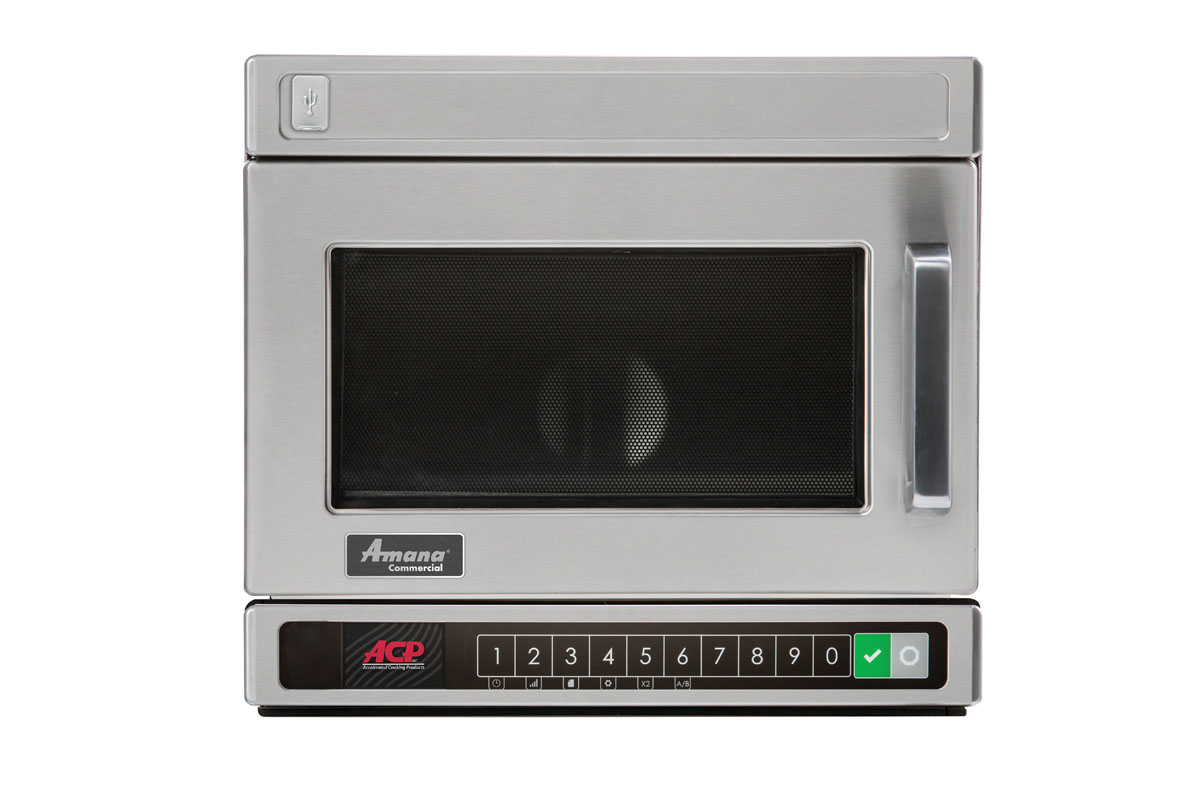 ACP
Model: Amana Commercial HDC-Y Series
Cooking Power: 1,000W-2,100W
Capacity: 0.6 cubic feet
Dimensions: 175/8-in.W x 215/8-in.D x 15-in.H (Style A)
Website: acpsolutions.com
---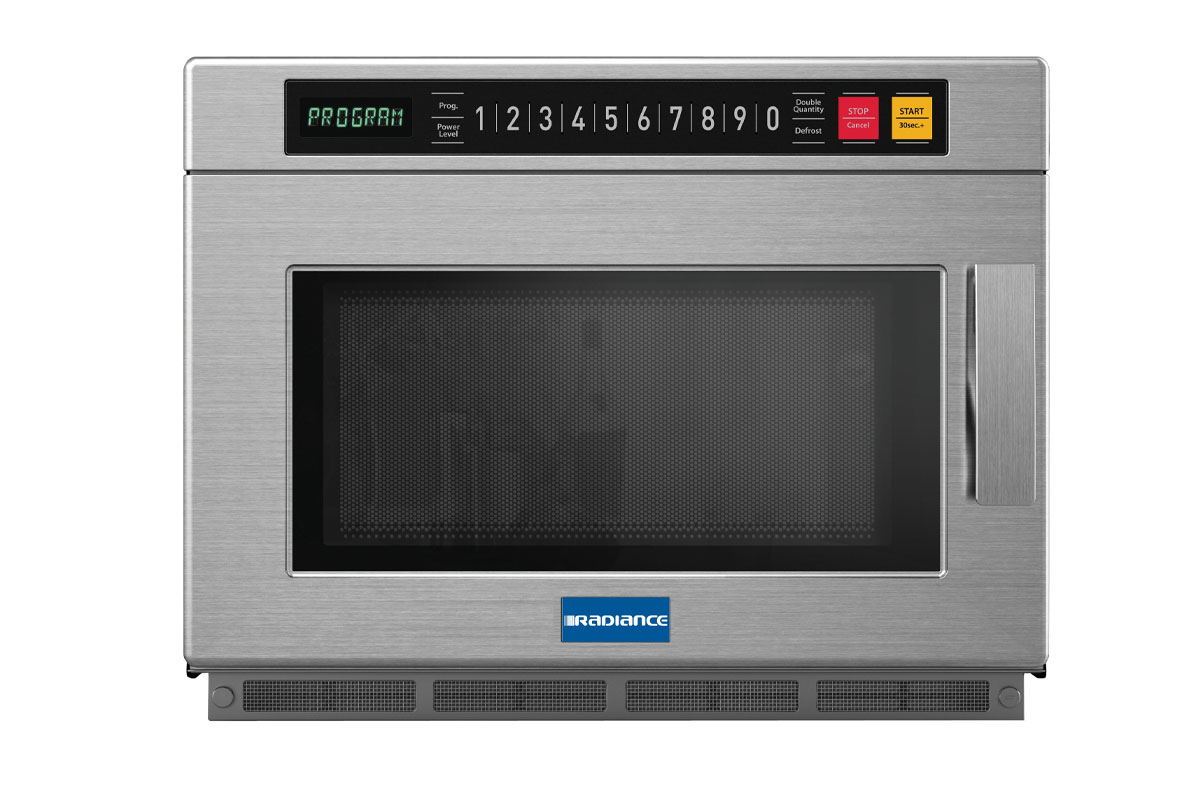 Turbo Air
Model: TMW-1800HD
Cooking Power: 1,800W
Capacity: 0.9 cubic feet
Dimensions: 18¼-in.W x 23½-in.D x 14½-in.H
Website: turboairinc.com
---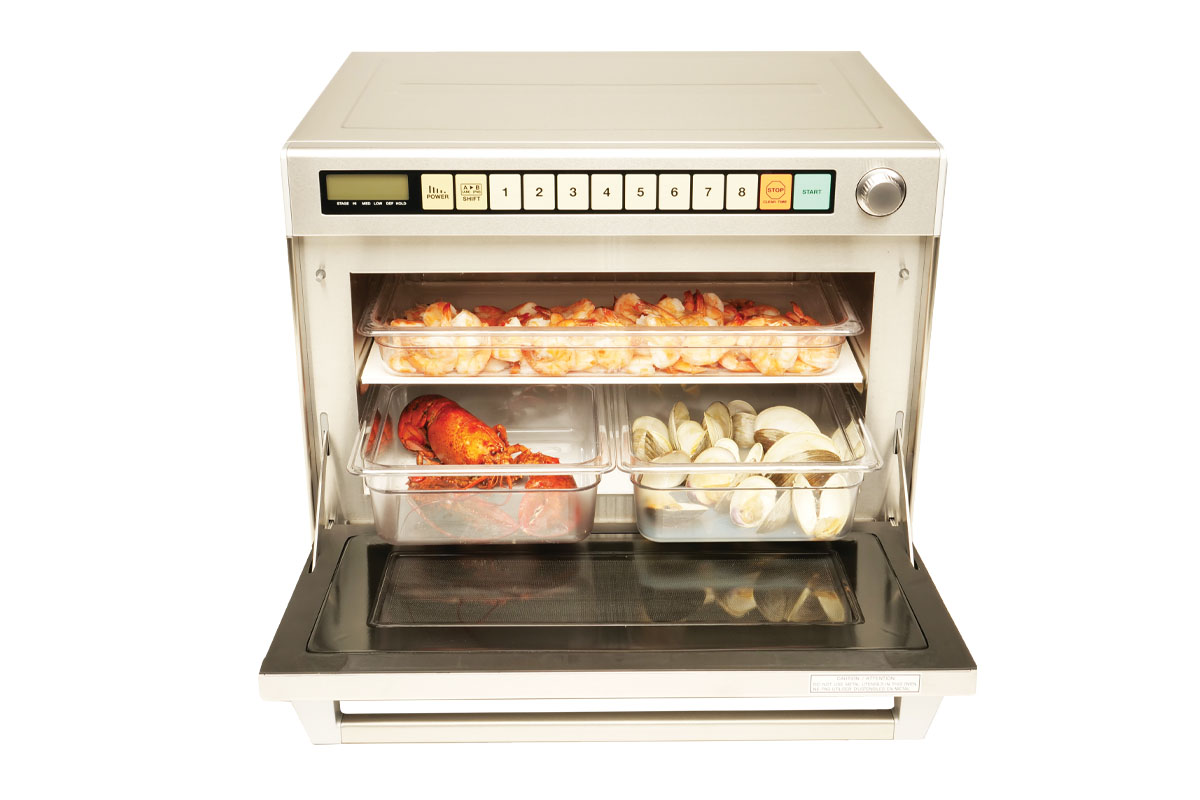 Panasonic
Model: NE-3280 Sonic Steamer
Cooking Power: 3,200W
Capacity: 1.6 cubic feet 
Dimensions: 253/8-in.W x 20¾-in.D x 189/16-in.H
Website: panasonic.com/CMO
---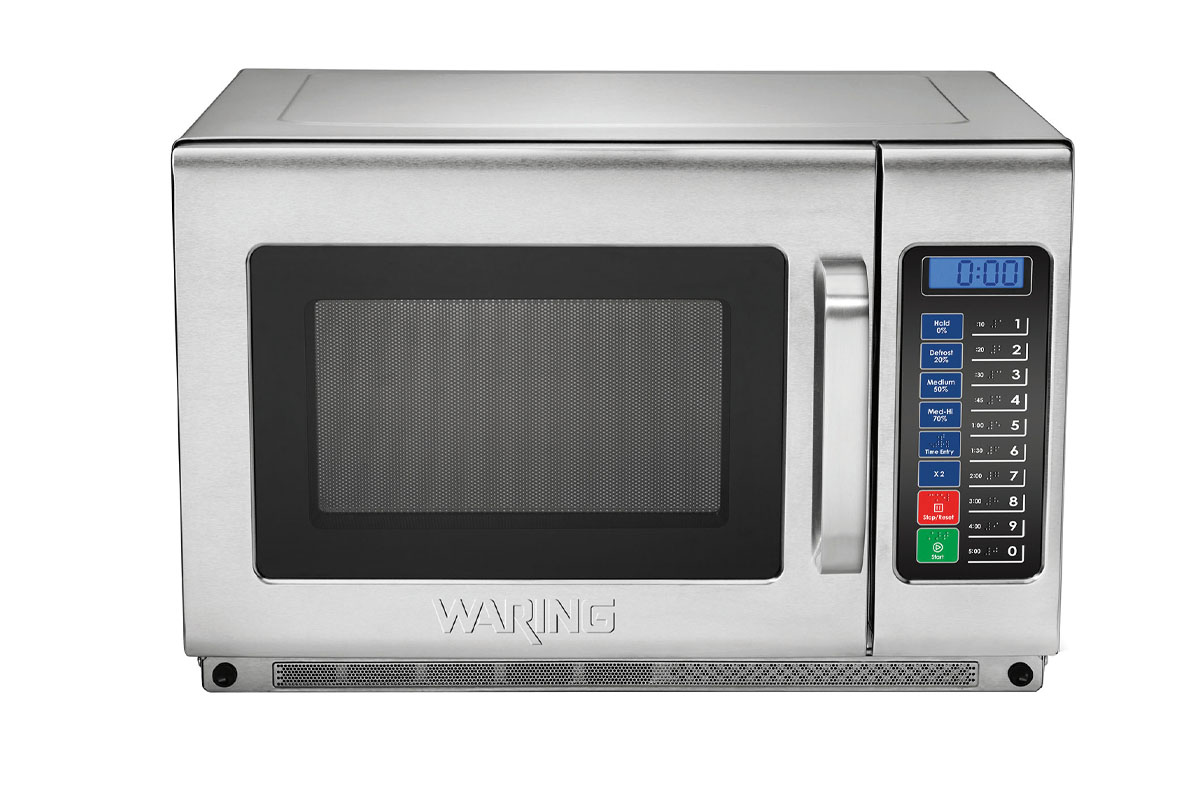 Waring
Model: WMO120
Cooking Power: 1,800W
Capacity: 1.2 cubic feet
Dimensions: 223/5-in.W x 207/10-in.D x 141/2-in.H
Website: waringcommercialproducts.com
---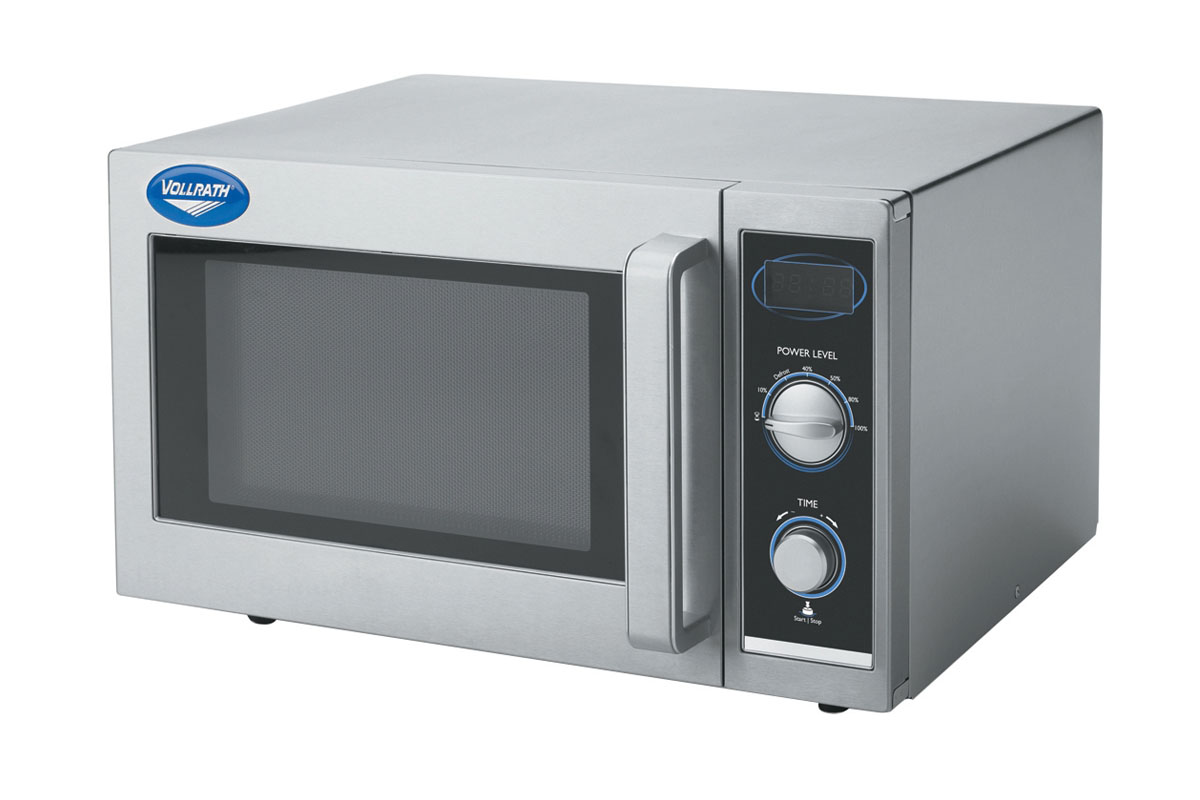 Vollrath
Model: MWA7125 
Cooking Power: 1,000W
Capacity: 0.9 cubic feet
Dimensions: 201/2-in.W x 17-in.D x 121/4-in.H
Website: vollrath.com 
---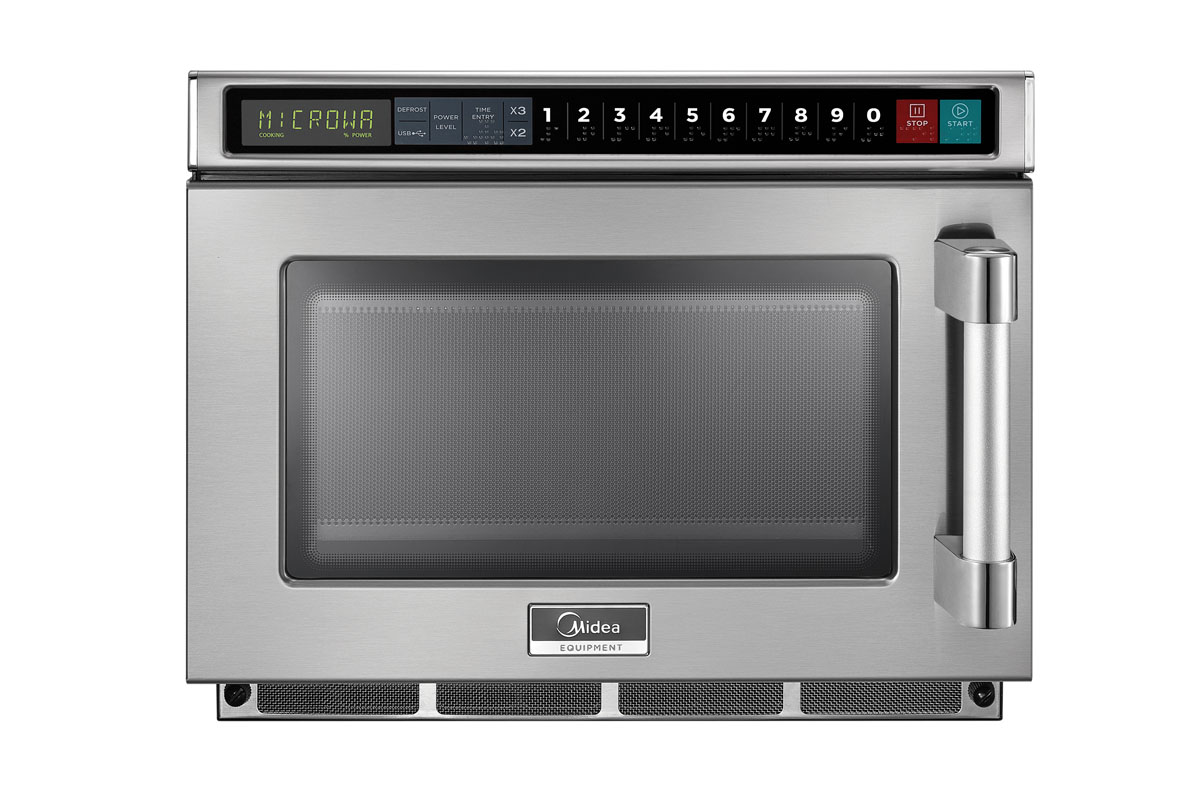 Midea
Model: FlashChef Scan&Go Microwave
Cooking Power: 1,200W
Capacity: 0.6 cubic feet
Dimensions: 16½-in.W x 221/8-in.D x 133/8-in.H
Website: midea.com/global
---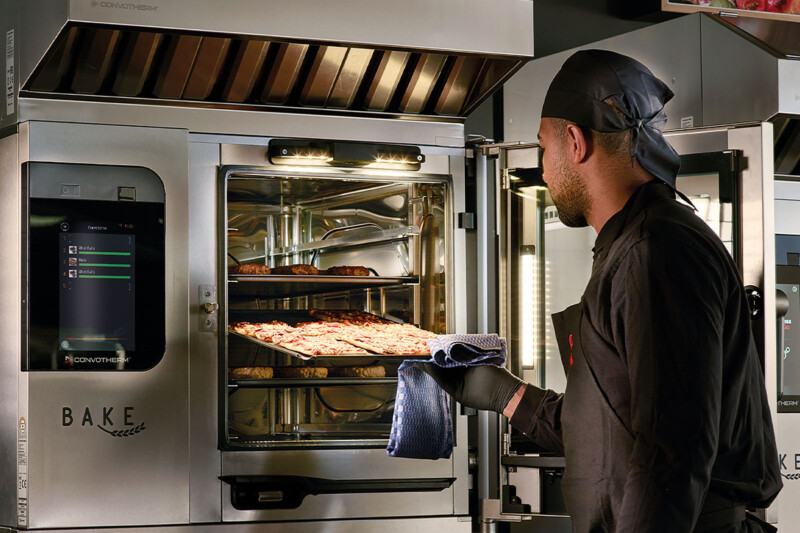 Combi Ovens
Today's combi ovens are smarter and more energy efficient, reducing the need for skilled labor and cutting utility costs.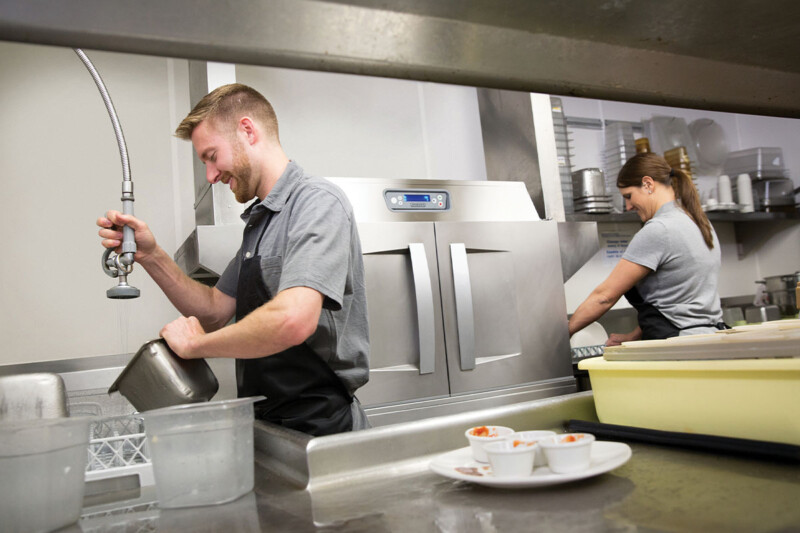 Equipment Comparisons
Forget steamy dishrooms; some of the newest rack conveyors improve environmental comfort and reduce overhead costs.