Unlocking the Value of a Well-Oiled Kitchen
Your fryer is just one piece of the puzzle. Find out how today's oil management equipment automates processes, prioritizes staff safety and protects revenue.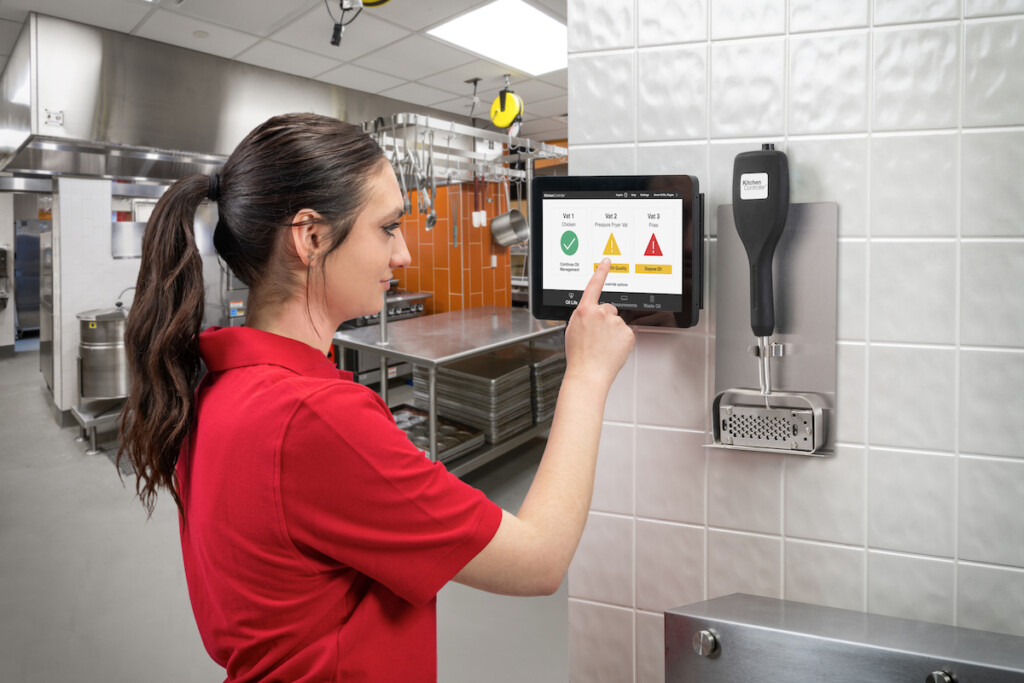 Crisp, hot and popular, fried foods remain a staple on many menus.
But without a watchful eye on oil, an operator's bottom line can suffer—harming food quality and draining resources, including oil and labor. The bigger picture for any restaurant with quality fried foods must contain the multistep process of oil maintenance, and the calculations that go into the equation vary.
Hot on the heels of comparing some of the newest fryers on the market, FER spoke with several companies offering various components of oil management systems—providing equipment for delivery/storage, top off, filtration, monitoring, disposal and recycling of cooking oil—to learn of developments in the complementary category. Here's what we found out.
All-In Maintenance
At least two companies oversee the full scope of oil maintenance.
With one, a potential client undergoes a personalized survey to size up critical factors like oil volume, current challenges (like, say, labor retention, safety concerns and kitchen size restrictions) and an oil maintenance budget.
Some offerings from this maker include oil dispensing equipment, indoor and outdoor waste containment tanks in varying sizes as well as filter caddies and oil collection caddies. Its equipment options are modular, as it's equipment-focused, whereas it classifies others in the market as leaning toward the oil logistics side.
"We don't have one size," a representative explains. "We can make whatever you need, just because we're an equipment manufacturer; we're not a service company."
It does, however, have a sister company able to oversee oil delivery and pickup, with a la carte package options.
With another oil management company, the operator pays for oil along with a recurring service fee, while on-site equipment—typically a set of plumbed fresh oil and used oil tanks (newly available for outdoor setup), dispensing and filtration equipment, a fill box for oil delivery hookups, and sensor-informed oil monitoring software—is provided and maintained without an added cost. The tanks communicate oil levels with the company to automatically trigger timely replenishment and disposal.
With 41 depots, this company touts its presence in major metropolitan areas as one of its core differentiators, enabling a quick response.
Recently, this company debuted safety-geared options for its tanks, whether indoor or outdoor. For one, operators in earthquake-prone territories can now specify seismic restraints. Secondary containment tanks also are offered, a code requirement for select sites.
"[Some operators are] required to have the ability to contain a leak or a failure of the tanks; we don't see that happen frequently, but from a code requirement we are now able to actually put the tank within a slightly bigger tank," the company says. "Places that have multiple, different restaurants or a certain amount of fluids on-site are going to be required to do that."
Operators using this company's products typically qualify for insurance discounts, too.
Both these companies say they have relationships with top fryer manufacturers, ensuring product compatibility amid market innovation.
Breaking It Down
Some other oil management companies offer equipment for oil filtration and disposal. If you're not sure which solutions you need, here are some top-of-mind considerations:
What features and components does your fryer have? Several fryers have built-in automatic filtration and top off; some fryer manufacturers even sell shuttles for used cooking oil. Makers in the oil maintenance space offer tools to handle or complement select pieces of the process no matter what fryer you own. When it comes to safety and convenience, a direct plumb setup—in which oil hoses are connected to the back of the fryer—packs perks, reducing the need for hands-on oil transport. Otherwise, dispensing wands and oil caddies fill in on each side of the oil lifecycle.
"One of the major concerns right now is the cost of oil," one maker says. "It's going through some crazy price increases. So, maybe they want to start monitoring their oil a little bit more to extend its life."
Carbon pads are one tool to filter oil and, in turn, extend oil life. One maker of carbon pads claims the pads remove particles as small as 0.5 micron in a single pass while also cleaning and treating frying oil. While this company offers its own portable filtration systems (in 60- and 100-pound capacities), its carbon pads also are compatible with fryers' built-in filtration systems, it says, and compostable following use. Stainless and paper filters mark other options on the market.
Another manufacturer has a wall-mounted tablet that informs staff on each vat's oil health and recommends actions (skim, top off or change oil) based on readings, shared via Bluetooth, taken by its correlated wand. The tablet oversees oil delivery and rebates, too.
"We start tracking fresh oil in and out from the fryer—how much you add, how much you buy," a representative explains. "If you go through 100 gallons of oil monthly, we know when you have to order, so we trigger that and call the oil delivery [company]."
What does your oil use look like? Do you prefer boxed oil? Is your oil exotic? If you already have a strong preference, your equipment and service options may shrink. One full-scope oil management provider offers about 10 standard oil options, including soy and canola, but not in boxed form. Another maker offers a system to store and dispense (via direct plumb or wand) any maker's boxed oil.
Operators using boxed oil that isn't plumbed will depend on staff to transport oil, adding labor. A more hands-on oil management setup also carries potential risk of spills and, in turn, slips and falls.
Oil quantity also is a big factor. "If you're a high-volume kitchen, and you're thinking about the burden of lugging all those 35-pound cartons of oil, dumping them into your fryers, obviously, the more oil you're using, the more value you're going to get out of a bulk oil system," one full-service company says. "As your volume goes up and up and up, we're taking away more and more risk and time that you're spending to manage your oil." On the other hand, seasonal operations or those with low oil usage likely won't need as much oversight.
Taking It All In
From your budget to your oil use and choice, fryer features, labor concerns, physical location, kitchen size and more, there's a lot to consider. But, for most operators, the process improvements and cost-savings likely compensate for the upfront homework.
Oil management "is tailored to each operation; it's very strange," one maker explains. And yet, the maker says, once all factors are considered "it's a very simple answer."
---
Hot-Side Helpers
Keep your fryer oil in tiptop shape with help from these oil management products and providers.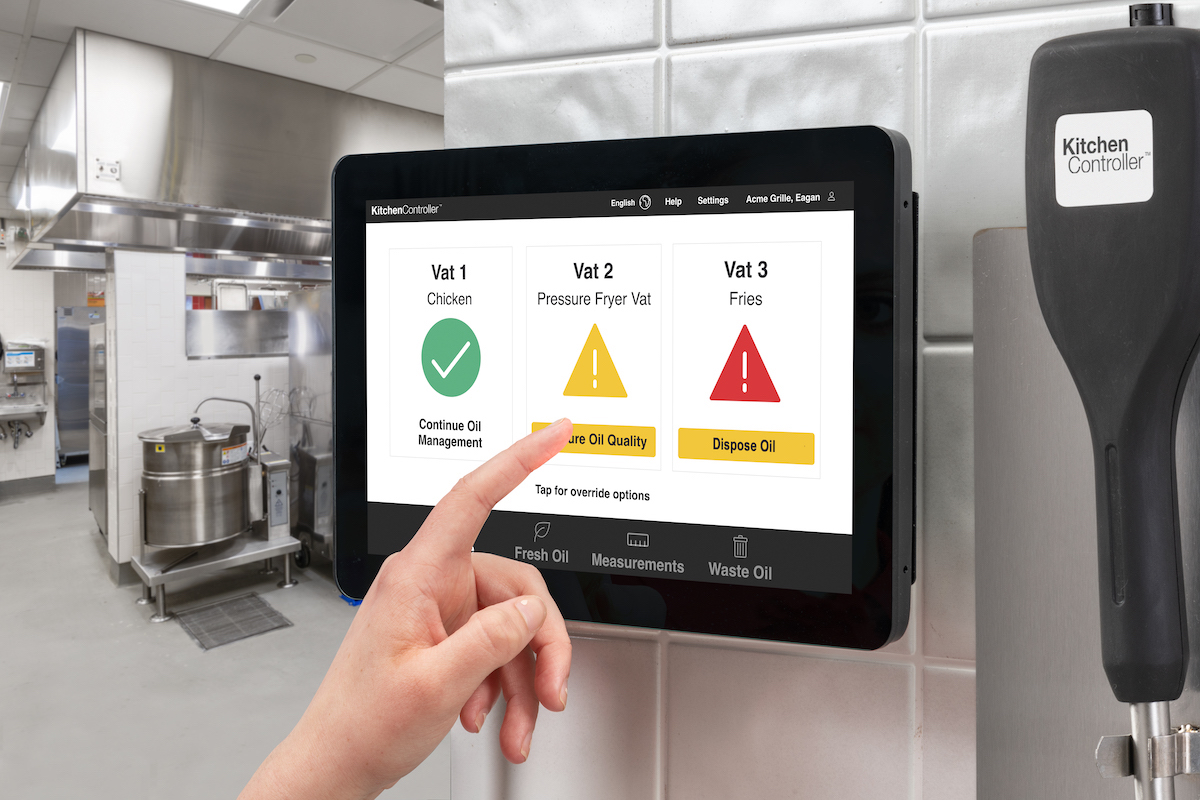 Frontline Int'l.
Model: Kitchen Controller 2.0
Details: Mount this Bluetooth-enabled touch screen tablet and its correlated wand near your fryer and dip the wand in the fryer to check oil quality, quantity and more. Green, yellow and red graphics help clarify action urgency, and the system can be set to multiple languages. Purchase the wand independently or as a central analytics component to the maker's EZ Fresh Oil Dispensing System.
Website: frontlineii.com
---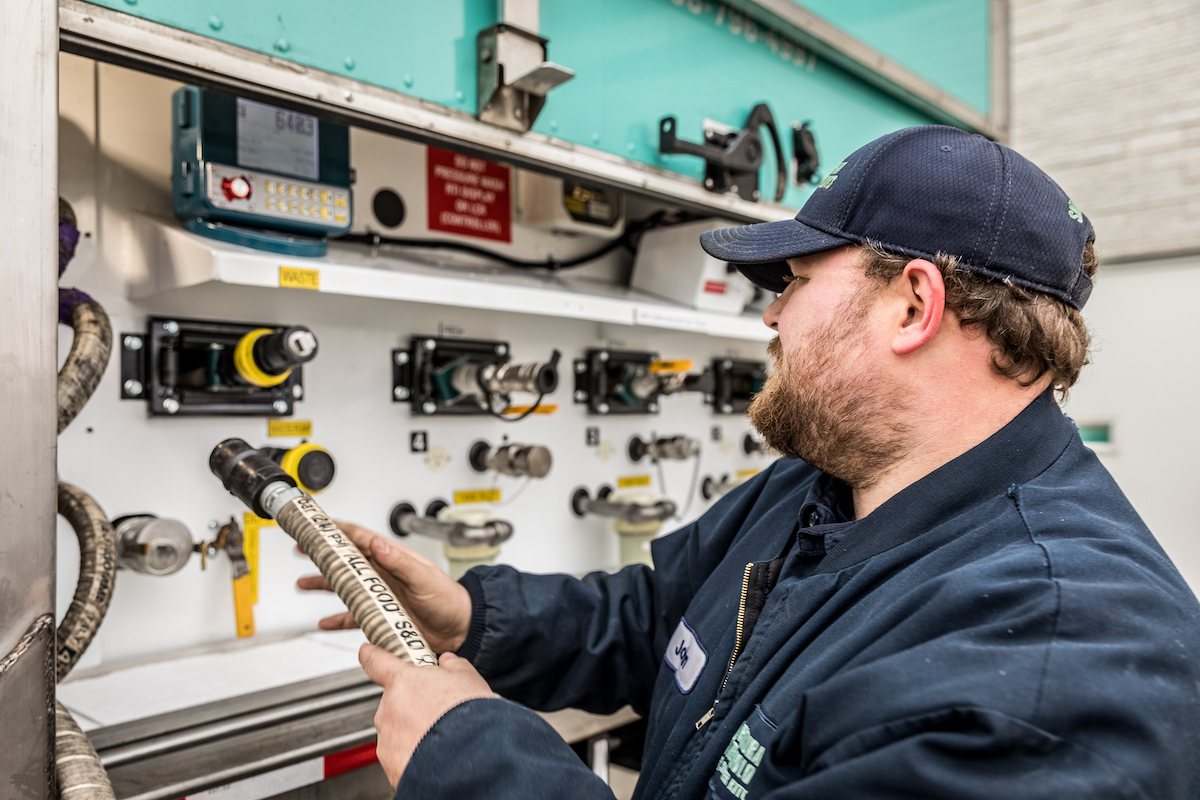 Restaurant Technologies
Model: Total Oil Management
Details: A contract with this company, in which an operator pays for oil and oil delivery/removal services, comes complete with analytics software and on-site oil management equipment without an added cost. Equipment service also is included. Options include indoor or outdoor tank location, seismic restraints, secondary containment tanks and several oil choices.
Website: rti-inc.com
---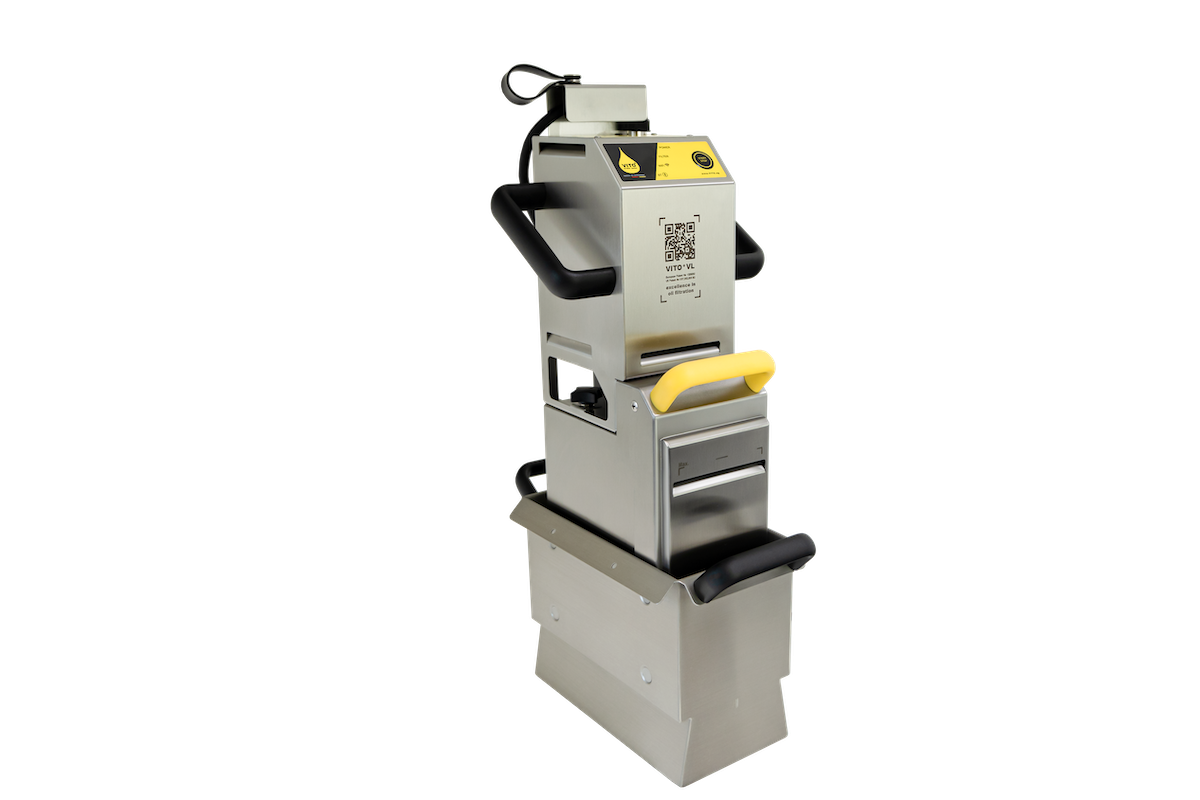 Vito Fryfilter
Model: Vito VL
Details: Place this stainless unit in your hot oil for clean oil in under five minutes, and maintain logs via Vitoconnect, which provides an online overview of productivity, services and updates. The unit is compatible with fryers up to 70 lb., and the pump-filter unit and drip pan are dishwasher-safe.
Website: vitofryfilter.com
---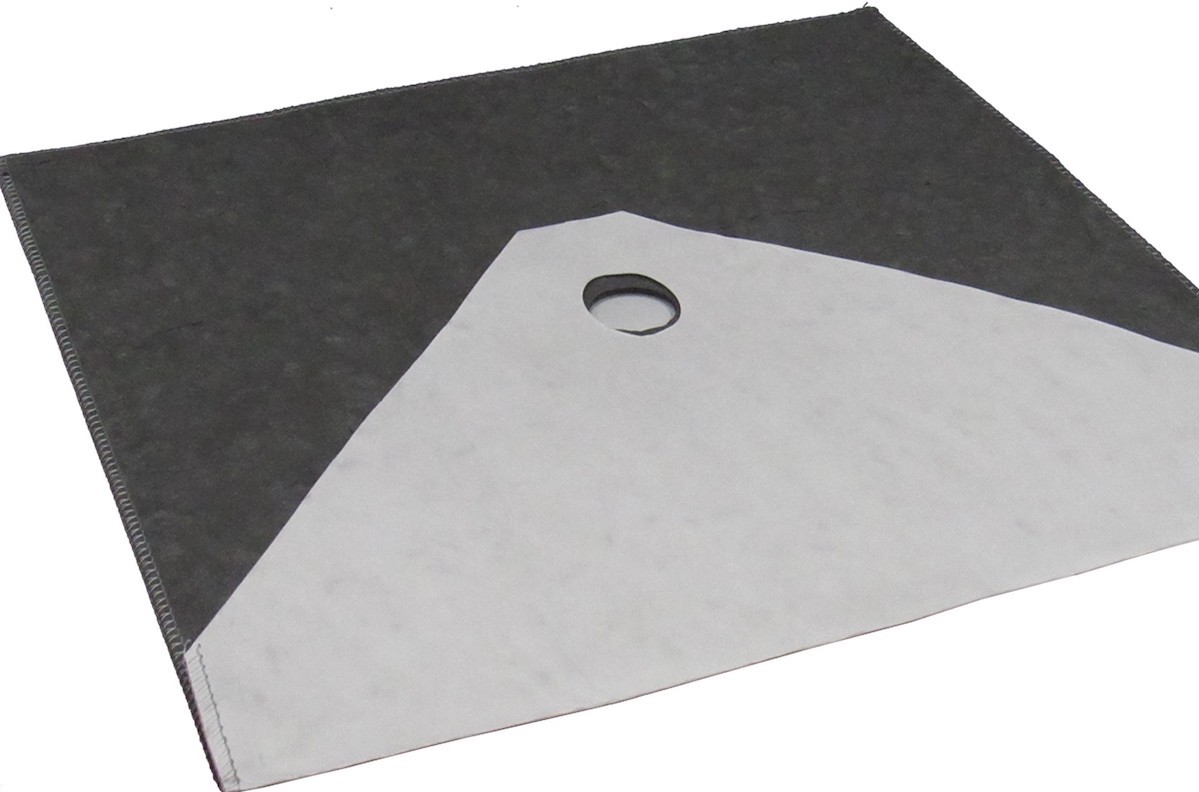 Filtrox
Model: SuperSorb Carbon Envelope
Details: Replace paper envelope filters and powders with this carbon envelope, able to filter and treat particles and contaminants in a single pass. Coming in various sizes, the envelope fits in the majority of OEM filtering systems.
Website: filtrox.com
---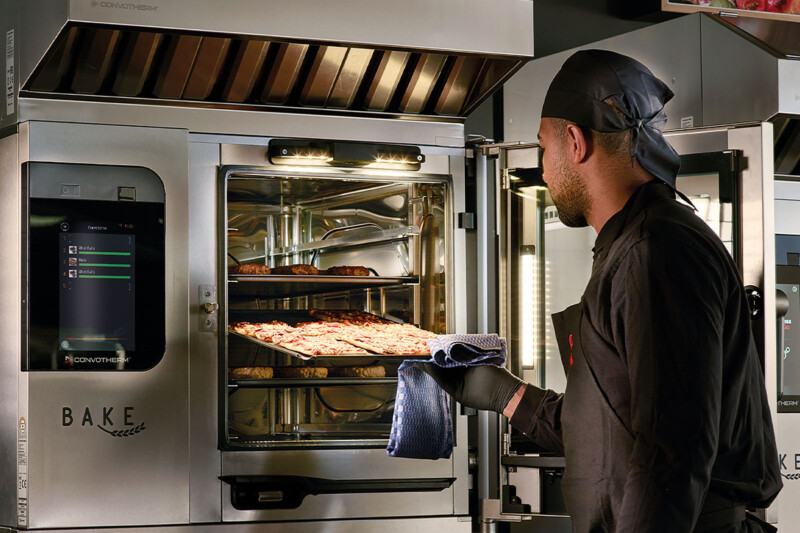 Combi Ovens
Today's combi ovens are smarter and more energy efficient, reducing the need for skilled labor and cutting utility costs.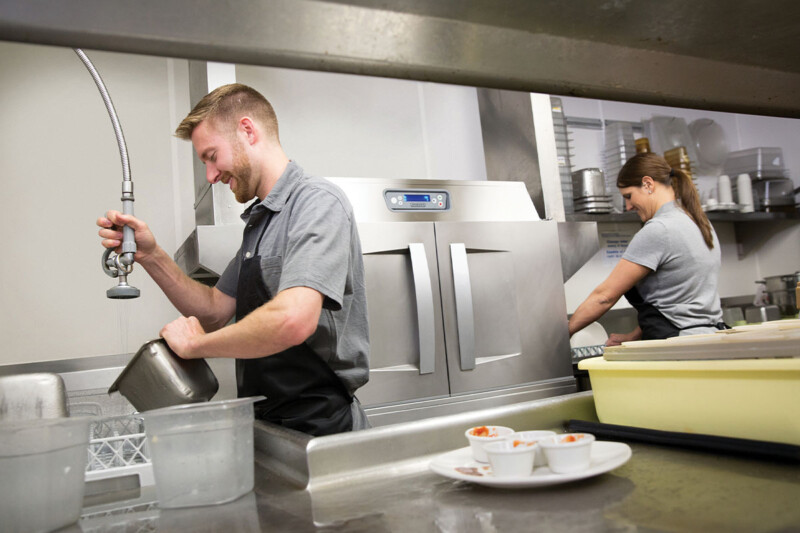 Equipment Comparisons
Forget steamy dishrooms; some of the newest rack conveyors improve environmental comfort and reduce overhead costs.