Wicked Kitchen Makes Its Way
Boasting a plant-based menu, the company opens its first concession stand, which leans on hot holding equipment.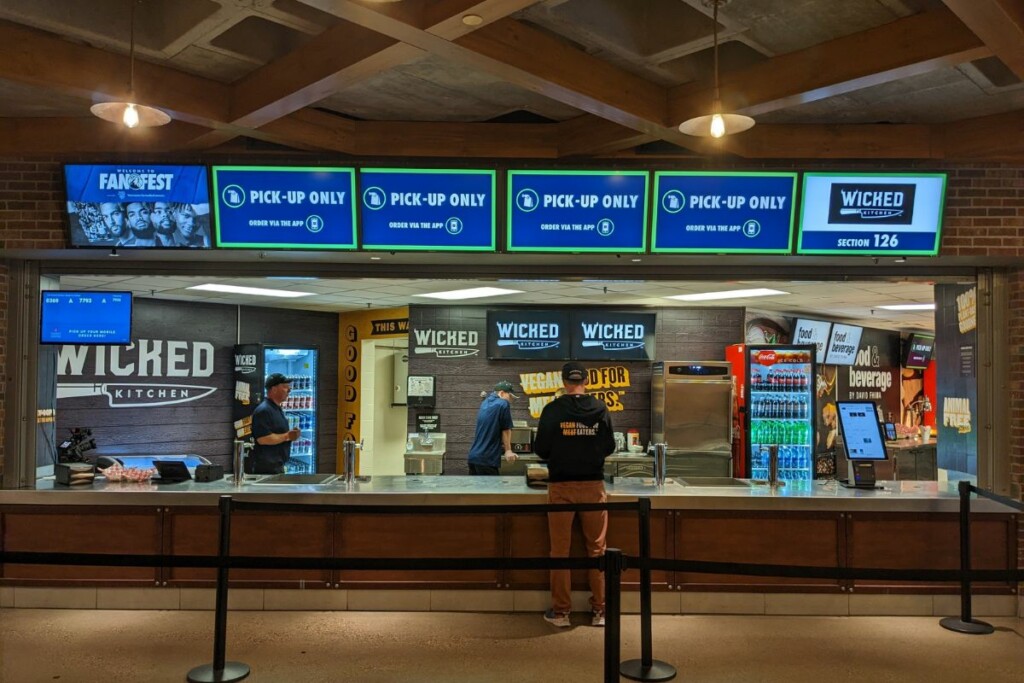 At first, Wicked Kitchen's brats, burgers and ice cream may seem commonplace at the Target Center, home of the NBA's Minnesota Timberwolves. That is until you take a closer look at the ingredients, all of them plant-based.
Wicked Kitchen is a relative newcomer to foodservice but an established provider of packaged plant-based consumer products, with goods in more than 8,900 retail stores across the U.S.
In October 2022, Wicked Kitchen opened its very first concession stand in the Minneapolis sports stadium. There, Paul White, general manager of foodservice at Wicked Kitchen, says the menu offerings have won over at-first-skeptical consumers.
Here, White shares more about the brand's first-of-its-kind operation:
FER: What was the main goal of this concession stand and how does its design deliver on that goal?
PW: Our goal is always craveable, delicious food that happens to be 100% plant-based. We offer options to animal-based foods that make guests satisfied and happy. We wouldn't be successful if we couldn't deliver quickly with hot and cold options, so having an open design with fast access to hot and cold product is a necessity.
FER: What are the key elements, especially equipment, that make up Wicked Kitchen's concession stand?
PW: Hot holding equipment is vital in order to have capacity to serve fast, particularly if you aren't able to use hooded cooking. [All concession foods at Target Center are cooked in an on-site commercial kitchen.] If you have a hood, a flattop is more versatile than a flame grill. Having an ordering kiosk at the venue draws more customers in and you're able to share your menu and brand messaging more easily.
FER: Can you walk me through the workflow of the stand? What features ensure quality, speed of service, etc.?
PW: We can turn an order around in under one minute with proper hot holding and a steam table. Our delicious sandwiches are easy to assemble quickly, so customers ordering our amazing frozen novelties don't have to worry that the ice cream will melt before their hot food is ready.
Making Moves
In late 2022, Wicked Kitchen began a multiyear partnership with ASM Global, a venue and event management company that manages stadiums, theaters and convention centers. Through this, Wicked Kitchen says its products will soon grace menus at 33 venues.
---
36%
The percentage of operators who currently offer plant-based meat alternatives
Source: Datassential Plant-Based Keynote Report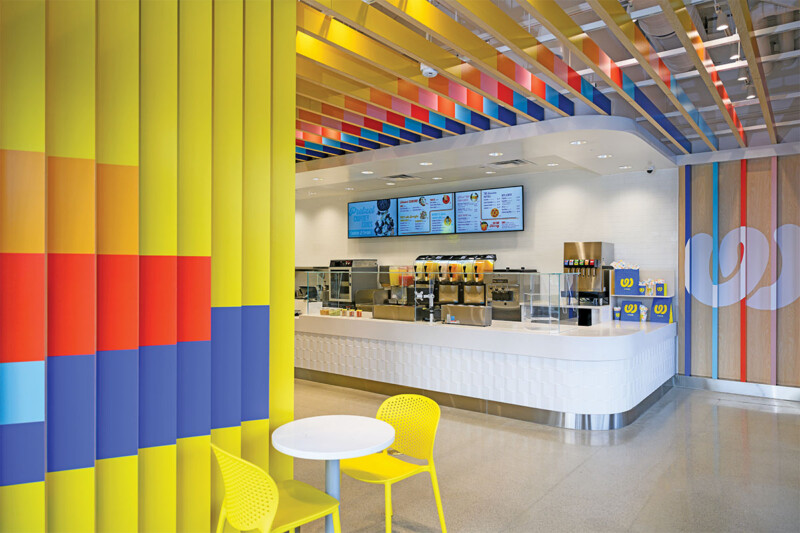 Kitchen Design
Wetzel's Pretzels, the multiunit bakery of shopping mall fame, now offers its soft pretzels and more at street-side through its latest concept.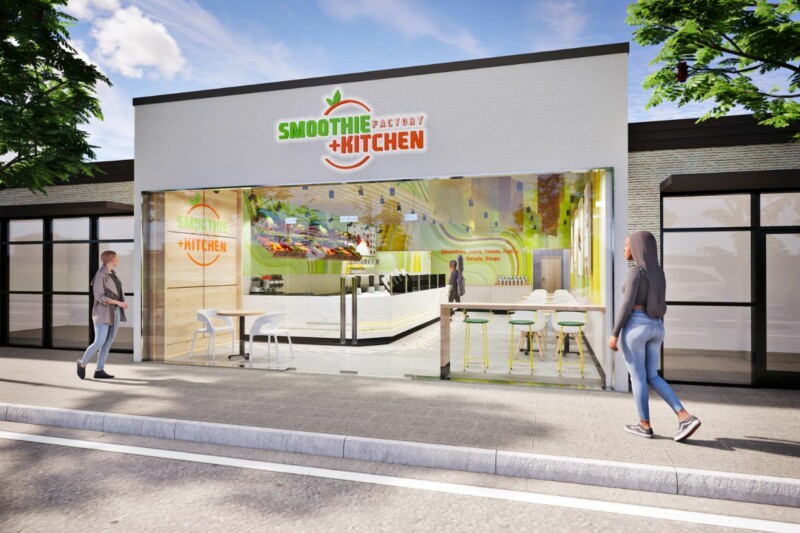 Design Trends
Originally a juice bar concept, the brand will lean on this equipment to offer guests grilled "folds," toast options and salads.