Picking Out Drawer Warmers
Upgraded drawer warmers keep food staged at its ideal temperature and humidity.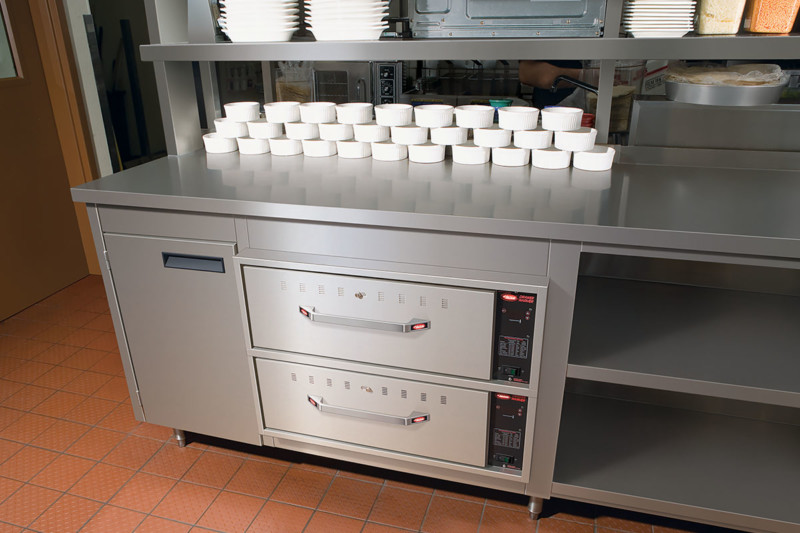 Drawer warmers are a kitchen's on-deck circle. Their purpose is simple—keep prepared food item shot until they're read y to serve. But recent advances in heat technology, humidity customization and touch-screen controls have diversified the field. Add in considerations like whether the model is built in or freestanding, how many drawers it holds and whether the drawers can be set to individual zones, and the options are even more varied.
These workhorses are likely to become even more essential this summer and fall. As food-service operations return to service following coronavirus-related closures, takeout and delivery are king. But cooking each item to order is impractical. Drawer warmers enable foods like hamburgers, tortilla chips and fried chicken to be staged and kept warm—with certain models, at flexible temperatures and humidity—until they're ready to be packaged into individual orders. And as safety and sanitation are increasingly important, too, manufacturers are touting their models' ease of cleaning.
Traditionally, drawer warmers have been kitchen staples everywhere from cafeterias to quick-service to fine-dining. But because menus, traffic and kitchen space vary widely—and because manufacturers continue to add bells and whistles—there's no one-size-fits-all approach to choosing a model.
Finding the Right Fit
The first consideration when sizing up drawer warmers is whether the unit will be built into a counter or cabinet, or will be mobile as a freestanding unit. The former elevates drawer warmers off the ground and nestles them within a larger counter configuration. This can save space and make it easier to clean the face of the warmer at the same time as other kitchen surfaces. But built-in units require coordination with the kitchen station's fabricator and are less easily moved should a kitchen's layout or needs change.
The newest models use blanket or radiant heat to envelop foods and hold them at a uniform temperature.
Whether built-in or freestanding, drawer warmers generally come in one-, two-, and three-drawer models. Many manufacturers also now offer narrow or slim-line versions of their warmers that can fit in tighter spaces. Generally, these narrow versions are about 20 to 21 inches in width, saving 8 to 9 inches over their standard counterparts, while holding 80%-100% of the capacity of the standard size. (Generally, the narrow models measure a few inches deeper than standard models to keep the holding capacity about the same.)
Nearly all models, built-in or freestanding and standard or slim-line, require clearance for ventilation at the sides (1 inch), top (2 inches) and back (3 inches).
Bringing the Heat
The food being held determines the type of heat and humidity an operator looks for in a warmer. Kitchens holding exclusively fried items like chicken or tortilla chips may look for a convected warmer, in which nonhumidified, single-cavity/single-temperature units provide even, dry heat to keep those foods crisp and hot. Convected models use fans to circulate heat, keeping moisture low and foods crunchy.
Operators who want to keep crisp foods hot and dry in one drawer, while providing moisture to breads, fish or grilled meats in another drawer in the same unit, will want to look for models with adjustable temperature and humidity controls.
Narrow or Slim-line Versions can fit in tighter spaces.
Some models now offer individually adjustable drawer controls which can be precisely set—either via digital touch screen or analog dial—to hold food at a specific temperature. Top-of-the-line models also offer a programmable, trackable hold time; an alert indicates when the hold cycle is expiring. As an alternative to convected-heat models, which have fans that could dry out certain foods, the newest models use blanket or radiant heat to envelop foods and hold them at a uniform temperature.
Most models allow operators to control humidity with a spill pan containing one-half inch or so of water. The food pan nests inside that, and opening vents to varying positions lets in more or less moisture depending on the desired humidity level. Other models are plumbed into the water line itself to circulate moisture, which reduces the effort of filling spill pans but also can deposit hard minerals inside the plumbing and machine.
Expect Hard Wear
Who hasn't seen employees kick-slam drawer warmers closed or step on extended drawers to reach tall shelves? Drawer warmer manufacturers tout their all-stainless material and tank-like construction designed to withstand years of tough use, but operators should hone in on specific pressure points, namely the drawers' slide roller/runner system and handle construction. Drawers typically close via ball bearings, but some models use a nylon runner system and/or reinforced gliders that are less susceptible to gunk buildup and can support more weight. (Operators also may want to confirm that the runner system allows drawers to be individually removed and thoroughly cleaned outside of the unit.) Handles that sit flush with the drawer's face and are designed to be grabbed from underneath are less likely to be kicked or stepped on, but may trap food particles under their lip. Some models allow these stainless handles to be removed for sanitation.
Keep It Clean
Especially when health and safety are top diner priorities, drawer warmers' ease of cleaning is crucial. The more seamless a unit is—inside and out—the easier it is to clean and sanitize.
For example, models that feature exposed heating elements inside each drawer (versus seamless versions) can't be cleaned until those elements are entirely cooled, and such elements may trap and burn food particles. Likewise, units with knobs and/or analogue controls are more difficult to wipe down than sleek touch screens. Freestanding units can be unplugged and detached from the wall to allow deep cleaning under and behind the units.
Accessories to Note
Options and accessories are where operators can tailor drawer warmers to their specific menus. Operators can choose chip guards to protect heating elements from pieces of tortilla chips or trivets, which elevate delicate items such as grilled fish off the bottom of the pan so they don't stick and air can circulate.
---
Drawer Support
Today's drawer warmers offer various heat technologies, humidity choices and controls. Take a look at units from five makers.
---
---
---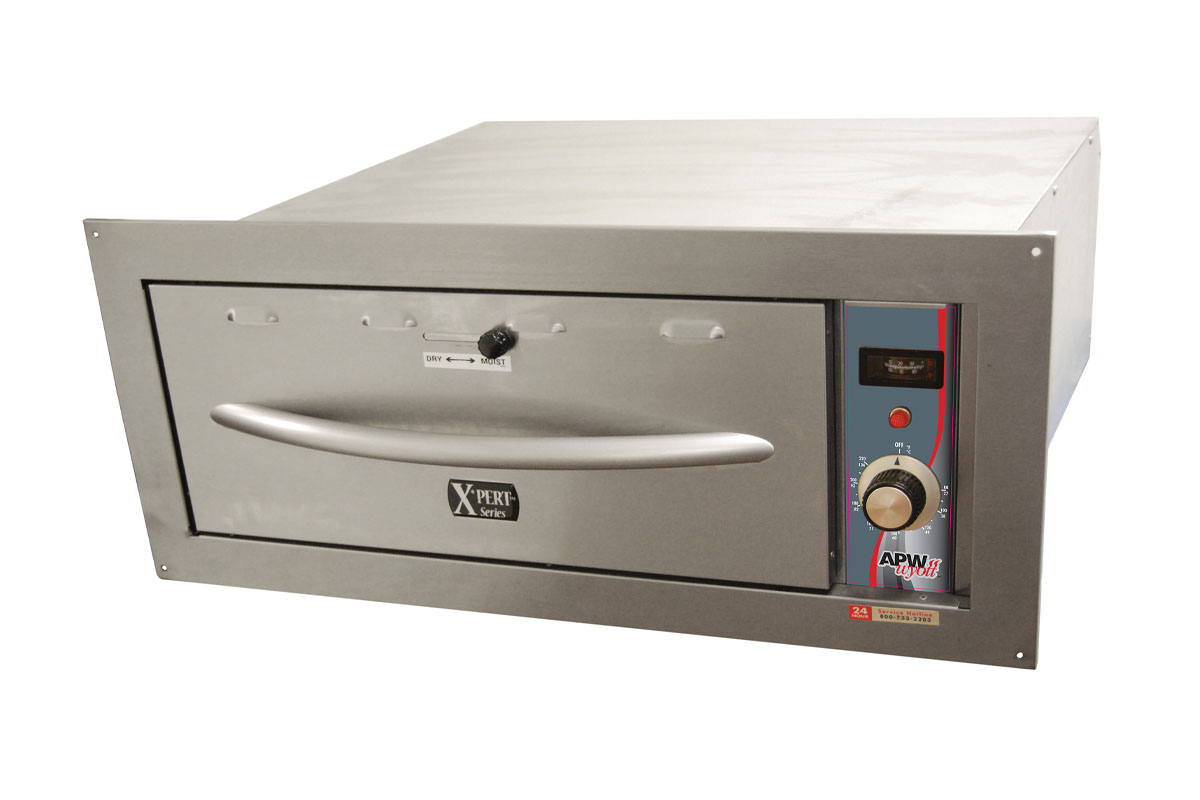 APW Wyott
MODEL: X*Pert Series Built-in Holding Drawer HDDi-1B
PAN CAPACITY PER DRAWER: 20 x 12 x 6
FEATURES: Perimeter heating elements distribute heat evenly through drawer area; jam-free roller design on drawer slide.
DIMENSIONS: 27¾ -in.W x 20 11⁄16-in.D x 10⅜ -in.H
WEBSITE: apwwyott.com
---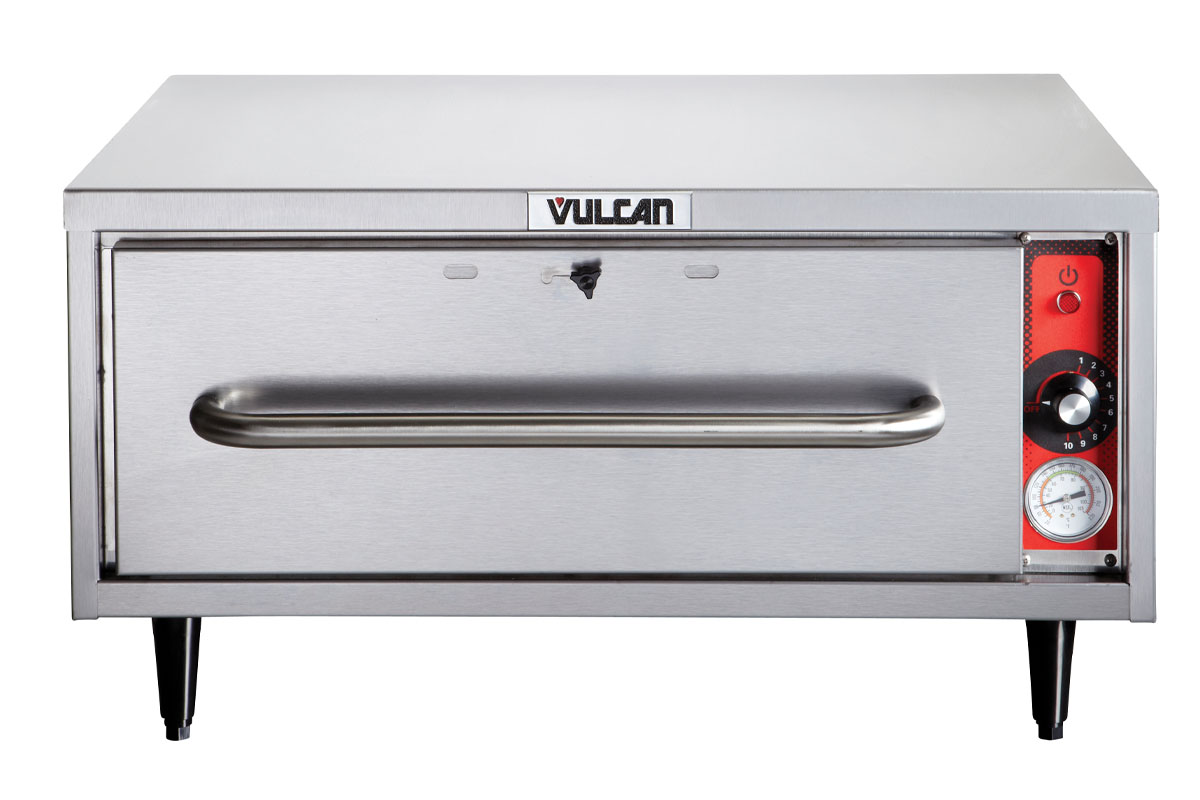 Vulcan
MODEL: VW1S Standard Drawer Warmer
PAN CAPACITY PER DRAWER: 20 x 12 x 6
FEATURES: Large drawer handle for easy operation; frame design accommodates ⅓ , ½ or full-size pans without cross bracing.
DIMENSIONS: 27½-in.W x 23½-in.D x 16¼-in.H with legs
WEBSITE: vulcanequipment.com
---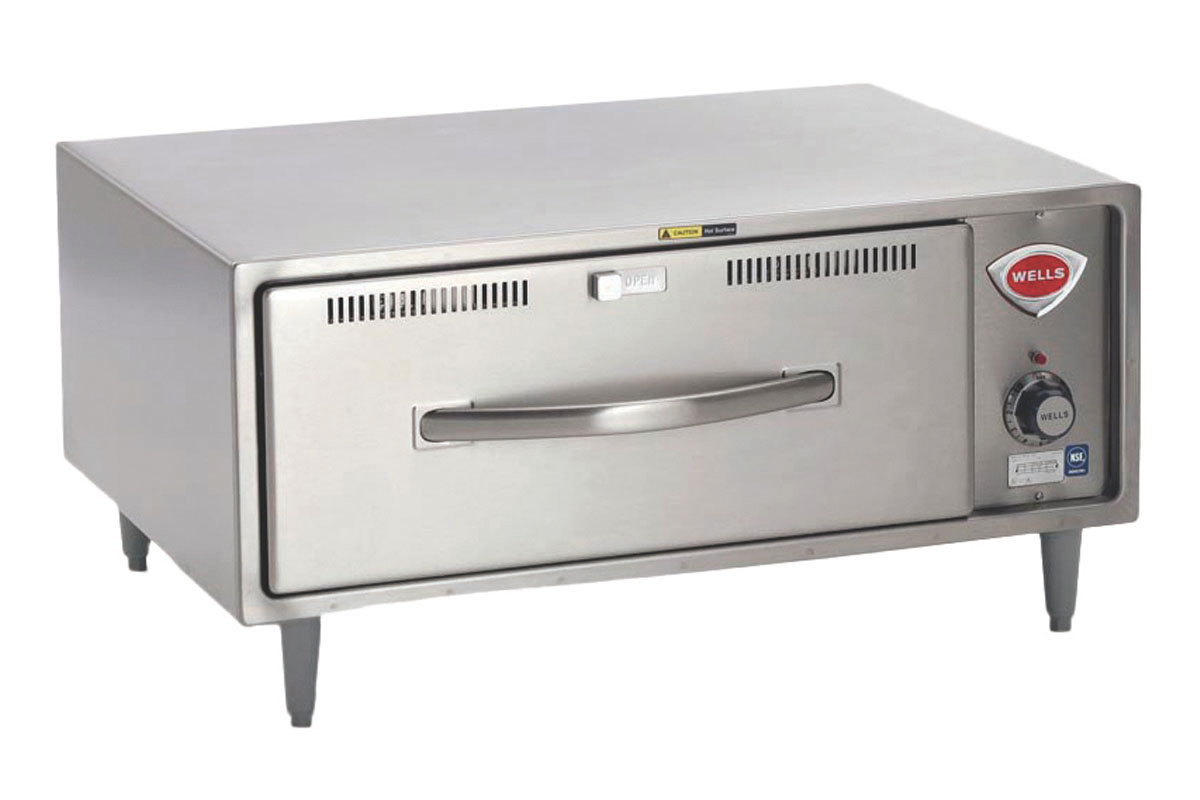 Wells
MODEL: RW-1HD Drawer Warmer
PAN CAPACITY PER DRAWER: 20 x 12 x 6
FEATURE: Heavy-duty model has reinforced construction and works well with heavier products.
DIMENSIONS: 29¼ -in.W x 21½-in.D x 14⅞ -in.H with legs
WEBSITE: wellsbloomfield.com
---
Hatco
MODEL: Built-in Drawer Warmer HDW-1B
PAN CAPACITY PER DRAWER: 20¾ x 12¾ x 6
FEATURES: Available in narrow and standard widths; heavy-duty drawer slide with nylon rollers; touch-screen controls come optional.
DIMENSIONS: 28-in.W x 22⅓ -in.D x 9¾ -in.H
WEBSITE: hatcocorp.com
---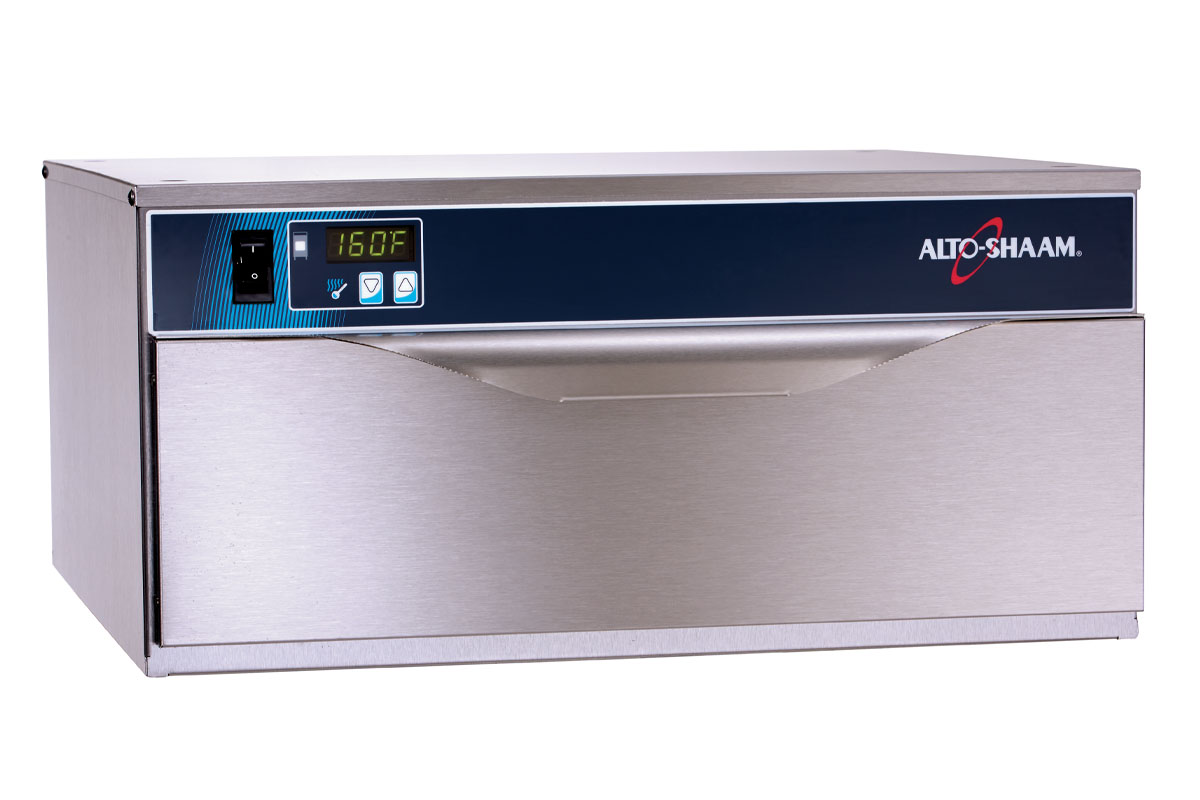 Alto-Shaam
MODEL: Drawer Warmer 500-1D
PAN CAPACITY PER DRAWER: 20 x 12 x 6
FEATURES: Radiant heat envelopes food without added humidity or fans; retains product moisture without adding water.
DIMENSIONS: 24⅝ -in.W x 25⅞ -in.D x 11⅝ -in.H
WEBSITE:– alto-shaam.com
---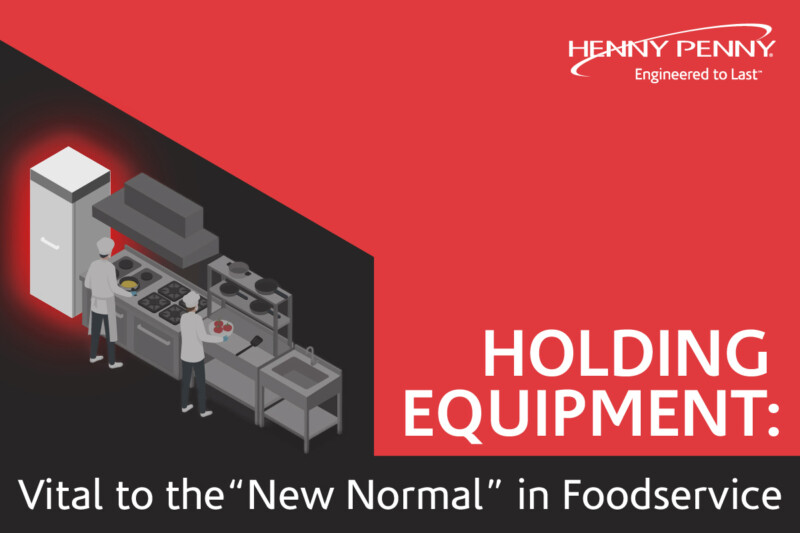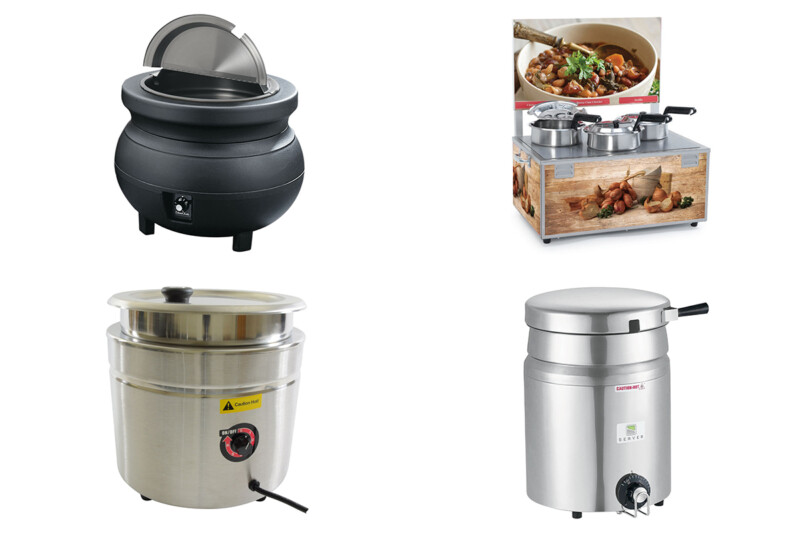 [fer_legacy_gallery_bottom] [fer_gallery]