4 Combi Oven Mistakes to Avoid
Not knowing how your combi oven operates, as well as cooks, can cost you, service techs say.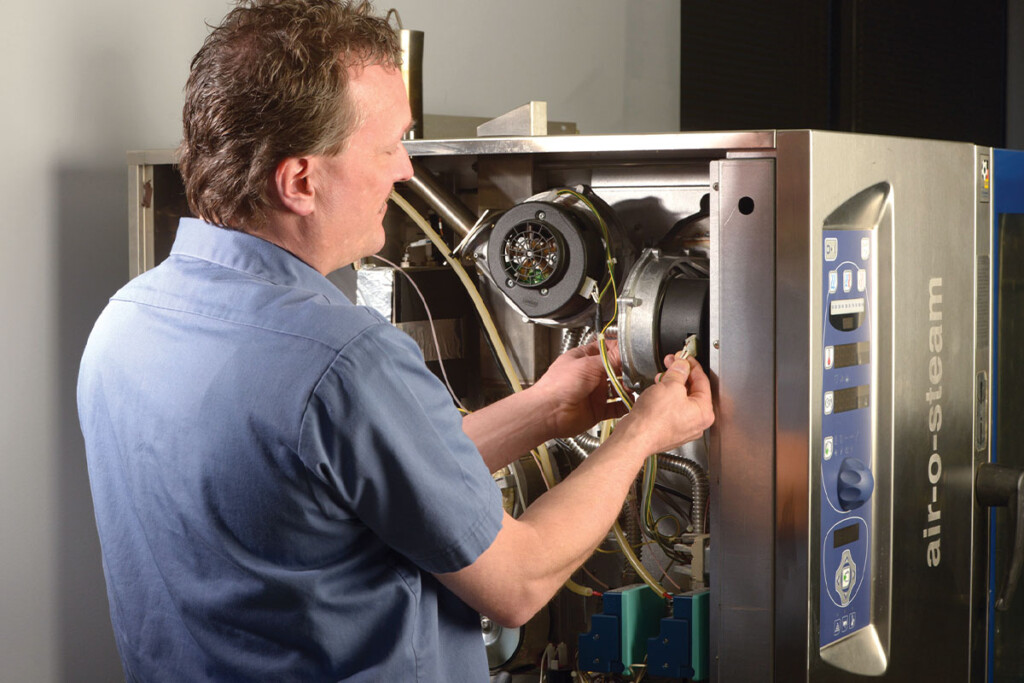 Combi ovens sometimes seem like the latest Ron Popeil kitchen gadget—"but wait, there's more!" With the wide range of models to choose from now, including threepan countertop units, as well as ever-smarter controls, more operators are buying them. They can cook a huge range of foods and substitute for a number of other pieces of cooking equipment. Combis slow-roast, steam, sous vide, smoke, braise, bake, oven fry and rethermalize … until they can't.
Combi breakdowns are usually the result of operator errors. Those mistakes can cost you a service call and lost revenue. Like that combination meal you know you shouldn't have ordered, here are four combi oven mistakes to avoid:
FAILING TO CLEAN AFTER COOKING MESSY MEALS. You'd probably wash your hands and face after eating barbecue ribs and crab legs. So why wouldn't you clean your combi oven after cooking messy menu items like roast chicken or ribs?
"The most unusual mishap that I've seen was when one of the elements in a customer's oven blew up while in use," says John Powers, a service technician with EMR Delaware Valley, New Castle, Del. "The combi oven was a 480V unit. When it blew, it was very loud and very scary.
Sparks shot inside the unit. The slag from the elements blew all over the blower motor and wheel so badly that we had to grind off the blower wheel and motor."
The cause, Powers says, was poor hygiene. "They only cleaned it once every two weeks. They used the oven most often as a steamer, and because they used Old Bay Seasoning, the corrosive steam even attacked the stainless steel oven itself. We had to replace the blower motor and wheel, and the elements. The job took 12 man-hours to complete."
The repair cost about $4,000, but more expensive for the customer was the week of downtime. Powers estimates that the lost revenue was likely in the range of $20,000.
ONLY TAKING TIME TO LEARN HOW TO COOK WITH, NOT OPERATE, THE COMBI. Operators often fail to take advantage of manufacturer or dealer training, choosing only a bare minimum of education so they know how to cook with it. "End users aren't properly trained by the dealer or the manufacturers' rep on how to use a combi fully," says Cecil Blake, senior service technician, Authorized Commercial Equipment Service, Charlotte, N.C. "Many times, a technician arrives onsite and finds that the end user doesn't know how to maintain the equipment. Training is not part of the service agent's job. When we have to train, the end user has to pay for it. They're already unhappy that they had to call someone to service the unit."
Not being trained to use the water filtration system or knowing when to change filters, or not knowing when or how to use the oven's deliming cycle are examples Blake sees often. Another is forgetting to replace cleaning chemicals in an oven with an auto-wash system. "Sometimes, the chemicals run out, causing the dispensing pumps to fail prematurely," he says. Make sure all employees who operate the combi get trained completely by a manufacturers' rep or dealer.
LETTING AN AFTER-HOURS CLEANING SERVICE CLEAN THE OVEN. "End users sometimes are clueless how to clean the units," Blake says. "Cleaning people come in and spray the units down. We all know that electricity and water do not mix." Fried electrical components or control boards cost a lot of money to replace. Cleaning crews should be instructed not to use high-pressure water hoses near any cooking equipment, while trained kitchen staff should take care of cleaning the oven.
REFUSING A PLANNED MAINTENANCE PROGRAM FROM THE DEALER. "The No. 1 way operators can avoid equipment downtime is to do the periodic preventive maintenance that the factory requires to extend the life of the oven," Powers says. "Doing cleanouts and changing filters are key. Listening to your technicians can help keep your combi oven in tiptop shape. Every installation is different and your friendly technician can guide you through what your combi oven needs."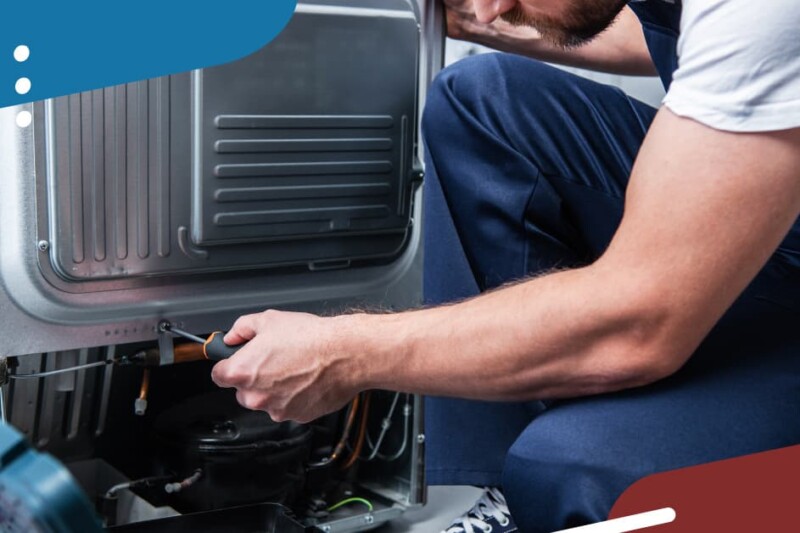 Equipment
Refrigerators and freezers are arguably the most essential appliances in a commercial kitchen, working around the clock to keep foods at the ideal temperature. When these appliances aren't functioning properly,…