Hot Water: Fast, Plentiful & Most Efficient
In today's world—with technological advancements and new "green" ways of doing things coming faster and faster every year—it's a little surprising that hot-water delivery systems in restaurants have remained pretty much the same for half a century.
That may be about to change, thanks to an ambitious demonstration project now under way. It's being led by Fisher-Nickel Inc., the San Ramon, Calif.-based division of GTI that consults on energy issues in foodservice (and also helms the Food Service Technology Center for Pacific Gas & Electric).
"For almost 30 years, [Fisher-Nickel] has been looking under every rock—cooking equipment, refrigeration, kitchen ventilation systems, lighting—for efficiency," says Amin Delagah, Research Engineer at the company and lead investigator on the project. "One of the last places to look was hot water systems." Delagah points out that hot water systems are a tough nut to crack because there are so many different elements in play; heat loss can occur not only at the water heater but also in the recirculation pipes, making it harder to identify inefficiencies.
In this project, funded in part by the California Energy Commission, Fisher-Nickel is partnering with two California foodservice operations, one commercial and one noncommercial—a San Mateo outlet of full-service burger chain The Counter and Franklin Elementary School in Santa Barbara.
In both cases, Delagah's team aims to observe and measure water and energy usage in the current water-system configuration to calculate heater efficiency, recirculationline heat loss and point-of-use efficiency and pinpoint deficiencies. Step 2 is to swap out specific elements for new equipment (mostly donated by manufacturers) and observe the results. After onsite observations are completed, the kitchen at The Counter also will be duplicated at the PG&E Hot Water System Lab for more precise and exhaustive testing of equipment and usage patterns, with heaters and distribution system designs being switched out until the most efficient combinations are identified.
Potential Savings At The Counter
"We've worked with Fisher-Nickel before, trying out different technologies to lower resource use and utility costs," explains Peter Gray, Operating Partner for franchisee Counter Intelligence. "This research project was a great opportunity for us, since we had encountered a number of problems at this restaurant." Long pipe runs necessitated by the store's configuration (as well as an architectural plan made without full consideration of the implications) meant water cooled before reaching the point of use. Tankless gas heaters didn't always keep up with demand and sometimes delivered water that was either too hot or too cold. Gray is hoping to see not only improvements that will boost water and energy efficiency in San Mateo, but also learnings that can be translated to the franchisee's other restaurants.
The key to water-system efficiency in commercial kitchens, Delagah says, is to "move away from a conventional distribution system design. The piece that connects the end-use equipment to the water heater can mess up the whole system." Heated water circulates to the dishmachine, the kitchen sinks and hand sinks, the bar and the bathrooms, and cools down on its long journey. Hot water ideally should flow to the point of use within 10 seconds, but instead can take 20 to 60 seconds.
This unit of The Counter—a 5,600-sq.-ft. endcap restaurant converted five years ago from its former incarnation as a record store—was a classic case of too-long pipes. The baseline water system was installed with two tankless heaters that produced water at 135°F and recirculated 130°F water through the kitchen. A 230-ft. recirculation loop meant 12 gal. of water was traveling around in the pipes at all times. To reach the island bar, two 65-ft. branch pipes from the recirculation line in the kitchen traveled from a false ceiling above to below the slab. At the start of the day or after a half-hour break in use, it took 80 sec. for water to reach 120°F at the bar sink while the initial 4 gal. of tepid water went down the drain until hot water reached the spigot.
Delagah calculated point-of-use thermal efficiency of the system at just 37%. With the restaurant using 850 gal. of hot water daily, heat loss for the water heater and recirculation system was about 13,600 Btu/hr., equating to an annual gas cost of $1,200. Total hot-water-system utility costs for water, gas and electricity came to almost $22,000 annually. Delagah thinks that, given the area's utility costs, an optimized system could cut that expenditure in half.
Step 2—the onsite improvements designed to boost efficiency—will include replacement of the kitchen hot-water loop with a 180-ft. circulation loop that keeps just 6 gal. of water circulating in the pipes at 125°F. To heat the water, two 199,000-Btu/hr. heaters—older models rated at 84% thermal efficiency—will be replaced with one late-model IntelliHot iQ250 heater with an input gas rate of 250,000 Btu/hr. and rated at 96% thermal efficiency. The fixed-speed, 24-hour-a-day pump will be controlled by an Advanced Conservation Technology D'Mand Circulation Controller; it activates the pump with a motion sensor on the last kitchen hand sink before the return line when water temperature drops below 105°F.
To cut down further on inefficiencies from the hot-water recirculation loop, only cold water will be supplied to the restrooms, bar area and dishmachine. The restaurant will install five additional water heaters, each much closer to these points of use and responding to specific point-of-use needs. This allows for a much shorter recirculation loop with smaller diameter piping and lower temperature in the distribution lines. Techs will add two Accumix 105°F point-of-use tankless heaters for restroom sinks. The bar will get its own Accumix tankless heater for its blender sink and a larger Eemax tankless heater to supply 120°F water to its 4-compartment sink and hand sink.
The dishmachine consumes the bulk of hot water in any full-service-restaurant kitchen. At The Counter, the staffers reported they sometimes had to run the unit's door-type dishmachine for a couple of cycles with empty racks before the water warmed up sufficiently for dishwashing, sending water and energy down the drain, figuratively and literally. The Counter's existing dishmachine, featuring a booster heater that raises the temperature 40°F above the incoming hot-water temperature, will be swapped out for a new Champion Genesis DH5000 with an integrated heat recovery system and a 70°F booster heater. This advanced unit is not connected to the hot water system at all. It relies solely on the cold-water supply line. After a few racks have been washed, the steam generated from the rinse cycle is recovered using a heat exchanger. This free heat is used to pre-heat the incoming cold water to at least 110°F before it reaches the booster heater.
"For The Counter, we were able to dig deep—trying different types of water heaters, different distribution systems, different end-use equipment," Delagah says. All of these, he says, are commercially available right now. Once the optimized system for this real-world kitchen is installed—and system performance has been analyzed there and in Fisher-Nickel's lab reconstruction—operators, suppliers and builders of commercial kitchens should have a much better handle on how to optimize their own hot water systems and what the payback periods for various investments will be in specific cases.
However, Delagah cautions that only a "systems approach" to hot-water use will yield good results. For instance, he points out, a restaurant where water in a loop returns to the heater at 135°F will get little benefit from installing an energy-saving condensing water heater, since the water will be too hot for efficient condensing. Overall real-world efficiency, not spec-sheet equipment efficiency, is the target.
Going To School For Water Lessons
Also to be included in the Fisher-Nickel study's final report in 2017 is the Franklin Elementary School project, which will begin this fall. The institutional kitchen gets unusually heavy use and has high-volume equipment (such as a conveyor dishmachine) not typically found in a K-12 setting, Delagah says, because the school serves three meals a day rather than the typical one or two.
A partnership with Southern California Gas Co., the Franklin school project is limited in scope, with the primary objective to be an examination of how to reduce usage of natural gas for the hot water system. (There will be no reconstructed-system lab testing, only the onsite testing.) "Schools such as this are underserved, with systems typically running really inefficiently," Delagah observes. "The designers typically opt to oversize the water heaters and distribution systems, which saddles the district with high operating costs and sometimes, poor performance."
The primary upgrades expected to make the school kitchen more energy-efficient are a 250,000-Btu, 100-gal., high-efficiency storage water heater donated by A.O. Smith, and a high-efficiency conveyor dishmachine donated by Hobart. Fisher-Nickel experts plan to add controls on the continuous recirculation system to maintain high-efficiency function at the water heater.
"SoCalGas is more focused on the gas side, but in this project we're not trying to focus on one type of fuel—just figuring out how to do it best and use the least amount of energy," Delagah says. "We realize that future systems will rely on a combination of water heating sources. In an area where there's not a lot of information available, any research project is really going to help."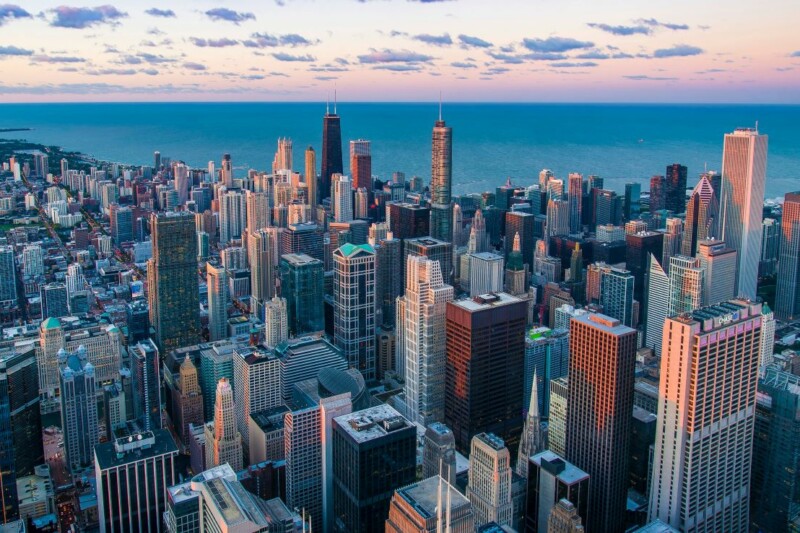 Design
A diverse group of Chicago-area chefs share their thoughts on technology in the back-of-house. Hint: Simple equipment still has a spot.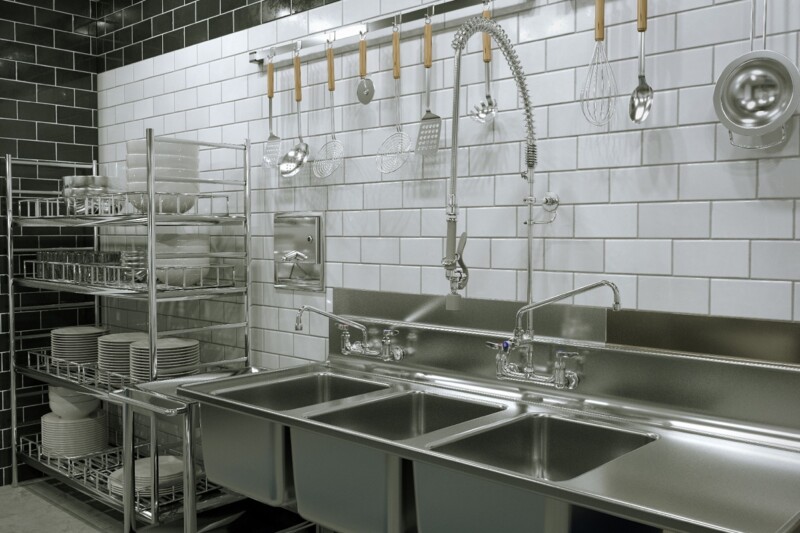 Equipment
Water leaks and unwanted water use cost US restaurants over $1 billion dollars every year. That's a lot of water and money down the drain. As sustainability becomes an increasingly…