7 Habits of Highly Clean Operations
Cleaning overachievers weigh in with best practices for operators.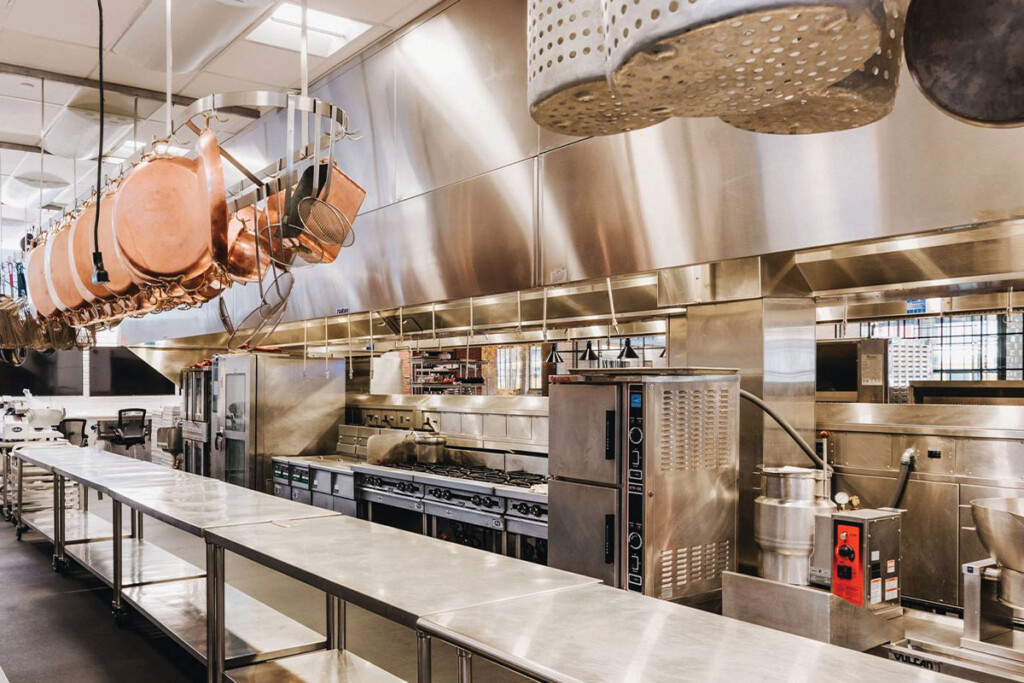 Maintaining a clean operation has always been important, but the pandemic has certainly elevated it to critical. According to a January 2021 report by Datassential, cleanliness has remained the No. 1 COVID-era consideration for diners, even ranking over taste.
"Highly clean isn't enough, because I believe we really must go beyond clean to sanitary—that's a step down from a sterile environment," says Anthony Capozzoli, Restaurant Associates' safety czar (that's not a nickname that indicates his militant nature but rather his actual professional title). "It is clean on a microscopic level. Are surfaces free from bacteria, potential allergens or contaminants?"
Keeping in step with guidelines set forth by local authorities and the Centers for Disease Control and Prevention is the bare minimum. We asked operators and other industry experts about best practices for staying on top of the fundamentals and going above and beyond.
1. Practice Overt Cleaning
"The food code has been around for three decades, and that's been the driver for sanitation in restaurants," says Larry Lynch, senior vice president of science and industry for the National Restaurant Association.
Enjoying a great meal was possible without meeting the chef who prepared your food or the staffer who takes the time to clean the kitchen behind the scenes.
Now, keeping cleaning practices out of view of customers is no longer a best practice of highly clean restaurants. Instead, diners want to see it happening in front of their eyes. "[It's called] overt cleaning, and it is about ensuring high-touch surfaces are cleaned often, that diners are observing sweeping and cleaning in the front of the house, that garbage is consistently monitored and removed if it's full," Capozzoli says.
It's not just enough to tell diners that you're cleaning thoroughly; you need to actually show them. "This overt sanitation is the subtle psychology that is really needed right now," Capozzoli says. "It's perceived safety. And sometimes the perceived safety is as just as important as actual safety."
2. Assign Roles Dedicated to Cleaning
Designating specific staff to cleaning goes beyond just Capozzoli's own position as safety czar. "At Restaurant Associates, I designated a safety ambassador for each shift to help drive this overt sanitation," he says.
At Yale Hospitality, Director of Hospitality and Maintenance Dan Flynn says they've also dedicated roles to cleaning. "Specific staff are assigned to ongoing cleaning and sanitation of the tables, foodservice contact areas, high-touch points," he says.
3. Make Sure All Staff is Well-Trained
Though designated staff dedicated to cleanliness can lead the way, all employees should be well-versed in cleaning standards. "What is your communication plan? [You] want to make sure the host or hostess is knowledgeable so they can answer fundamental questions when a guest walks in the door," Lynch says.
At the University of California Santa Barbara, Director of Residential Dining Ron Varenchik has all dining staff participate in cleaning to supplement the work of dedicated custodians. "[We] have activated other staff to take turns cleaning, sanitizing and disinfecting high-touch surfaces throughout the building every two hours," he says. "We rotate the responsibility so that everyone on the team contributes to the health, safety and sanitation of the building. All of our staff have received training on the new procedures and proper use of the new chemicals."
4. Take Advantage of Technology
If you see technology that can help you maintain your cleanliness and safety standards, now's the time to embrace it. "We deployed [an operations execution platform] to ensure staff compliance with daily health checks and monitoring of enhanced standard operating procedures," Flynn says. The platform helps operators digitize procedures such as health screenings by allowing employees to upload photos, temperature results and other details to the cloud so that supervisors can review it from anywhere.
"If people walk in and they see surfaces that are not clean or something that got missed, you're likely to lose them forever right now."

Anthony Capozzoli
Restaurant Associates
Kevin Banas, project manager with Cini-Little Int'l., says he's been a longtime proponent of ozone generators and is noticing renewed interest in the technology. "You can get small ones that will help extend the life of products in … walk-ins by filtering the air for bacteria, fungus or mold. That does a lot to extend shelf life for your product, and also, it happens to get rid of viruses," he says. "This is stuff that I really had to convince an operator to use—just because it was an extra couple thousand out of the budget in the past—that now people have been more willing to explore. Every day someone sends me a notice that there's a new bit of sanitizing tech in the form of UV or ozone or even carbon filtrations."
"It has been beneficial to connect with colleagues around the country as their current experience may be our reality in the near future or vice versa."

Ron Varenchik
University of California Santa Barbara
5. Stay Accountable with Schedules and Checklists
With so many cleaning-related tasks to manage, the cleanest restaurants keep things from slipping through the cracks by relying on two tools that never go out of style: schedules and checklists.
"Checklists are the best!" Flynn says. At Yale dining facilities, staff is responsible for what he calls "transactional sanitation per student, per meal period." Those tasks include cleaning and sanitizing the chair, table and safety barrier each time a student dines in a location.
The format of the checklist is less important than the commitment to use it consistently. "Whether it's an app, a spreadsheet or a piece of paper, the person who actually does it needs to initial it so the person in charge knows it's done," Lynch says.
Having a cleaning schedule in place ensures you don't miss the small stuff, Capozzoli says. "You don't miss the cleaning of the condiment area; you don't miss the polishing of the woodwork, the watering of the plants," he says. "The devil is in the details right now and … if people walk in and they see surfaces that are not clean or something that got missed, you're likely to lose them forever right now."
6. Don't Overlook Pest Control
In all the fuss to make sure your spaces and surfaces are clear of viruses and bacteria on a microscopic level, don't overlook the much more visible pests that have long plagued foodservice operations: insects and vermin.
Capozzoli recommends a three-pronged approach. "It's a combination of having an exterminator, working with your facilities team and also having standard operating procedures in place to prevent pests and rodents," he says. "It's securing and storing food with tight-fitting lids to prevent insects; it's cleaning the bottom and sides of the waste receptacles to get all of that food debris. But now, in April, it's the start of fruit fly season. So, a key component is frequent and consistent facility walks. The reason is to identify and really eliminate any of the potential areas that could become a problem, like standing water."
Reducing clutter and investing in movable equipment makes it easier to keep spaces clean and therefore less enticing to pests. "When you have too much clutter, you are going to have more harborage issues," Capozzoli says. "It's even something as simple as ensuring all products are on racks that are movable."
7. Consult Outside Experts
Operators seeking the highest standard of cleanliness know they don't have to go at it alone. For Varenchik, communicating with peers in the industry as well as outside experts has been crucial. "It has been beneficial to connect with colleagues around the country as their current experience may be our reality in the near future or vice versa," he says. His team also communicates regularly with suppliers to make sure they're buying the most effective sanitizing and disinfecting products and using them correctly.
Capozzoli recommends bringing in a third-party sanitation consultant. "They can identify opportunities or problems that are hidden in plain sight to operators," he says. "You need those other perspectives, especially right now. … It's hard to admit you've got something wrong, but there is no shame in having someone else help out."
Though technology, guidelines and circumstances will continue to change, one thing remains constant in the pursuit of cleanliness: "The most important thing to be clean in an entire restaurant are the employee's hands," Lynch says. "Bar none, I can't emphasize that enough."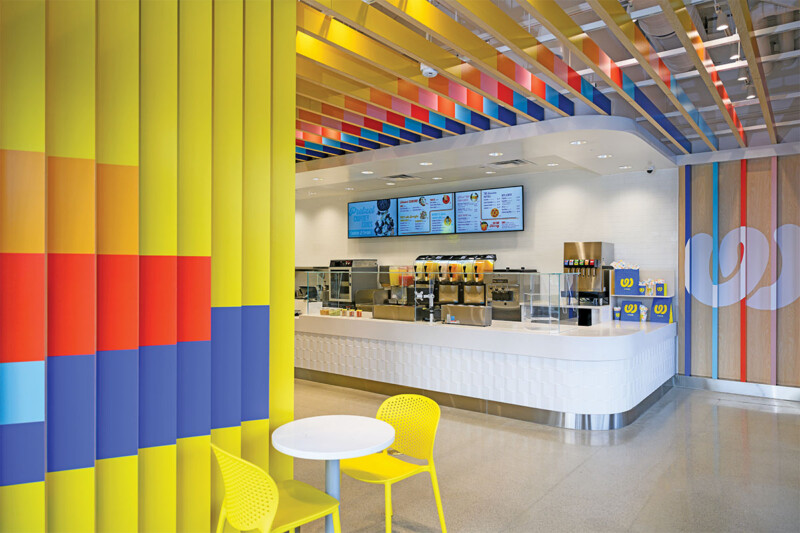 Kitchen Design
Wetzel's Pretzels, the multiunit bakery of shopping mall fame, now offers its soft pretzels and more at street-side through its latest concept.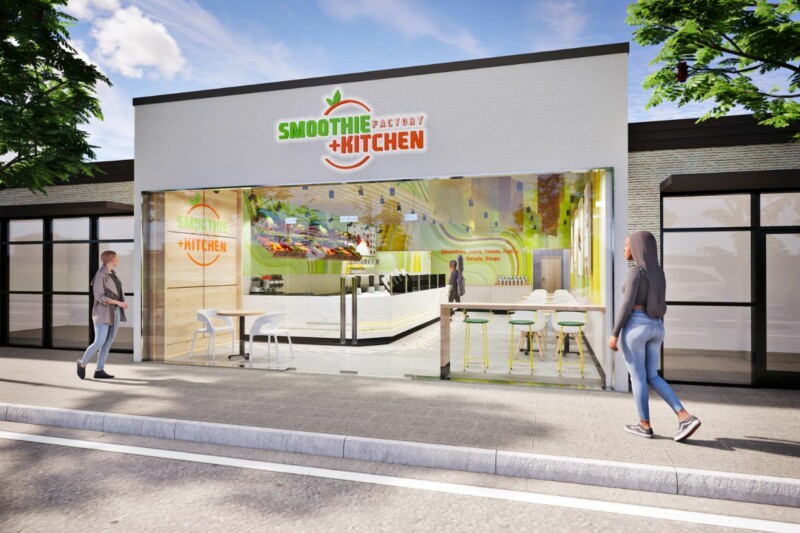 Design Trends
Originally a juice bar concept, the brand will lean on this equipment to offer guests grilled "folds," toast options and salads.