The two leading indexes of consumer confidence moved in opposite directions in April, although both remain at historically high levels. The University of Michigan's Consumer Sentiment Index ticked up a tenth point to 97 from the final March reading of 96.9 while the Conferences Board's Consumer Sentiment Index declined to 120.3 from 124.9 in March.
Lynn Franco, director of economic indicators at The Conference Board, noted the decline in their index came after two months of strong gains and "still remains at strong levels." She said, "Consumers assessed current business conditions and, to a lesser extent, the labor market less favorably than in March."
At UM's Surveys of Consumers, Chief Economist Richard Curtin continued to note the strong partisan divide in confidence and expectations. "There is widespread agreement among consumers on their very positive assessments of the current state of the economy as well as widespread disagreement on future economic prospects," the research group's monthly release on its indexes stated. An improved economy is expected by 66% of Republicans but only 18% of Democrats. While the 48-point gap is down from a remarkable 68-point difference in March, that divide makes it hard to forecast the economy's direction.
Curtin also said optimism among independents, who account for 42% of all consumers and may be less susceptible to the sway of political ideologies, has risen in recent months. "While the partisan extremes will heighten uncertainty, independents will help stabilize the pace of growth."
Meanwhile, unexpectedly, gas prices have fallen somewhat the past month. The average price for a gallon on regular gasoline stood at $2.347 May 8, down from $2.385 both a week ago and a month ago, according to data from AAA. The average price is 13.5 cents higher than at this time last year. Normally, gasoline prices rise at this time of year as refineries switch to summer blends and inventories shrink. But 46 of the 50 states saw prices drop during last week. According to the AAA, "The trending decline is due to an unseasonable glut of gasoline in the U.S. market, record high refinery production rates, moderate demand and a recent drop in crude oil prices.
The complete report from AAA can be found here.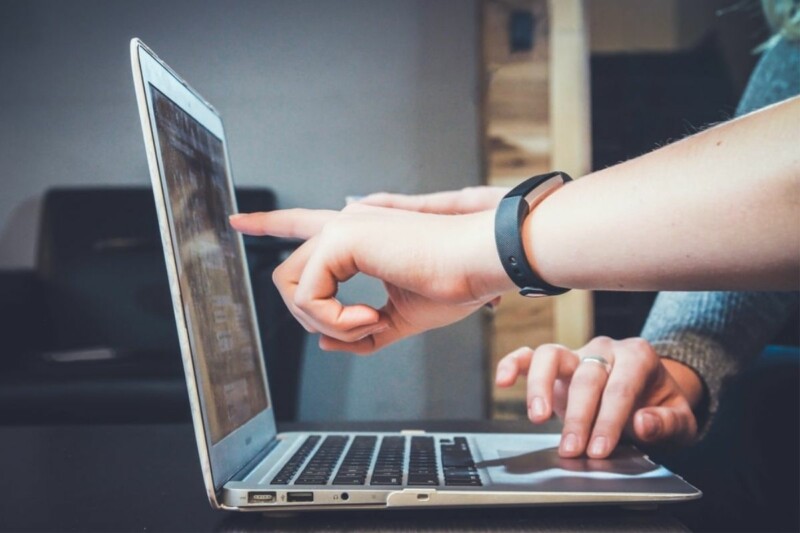 Economic News
Overall, the May 2021 Restaurant Performance Index saw a 0.8 percent decline from 106.3 in April to 105.5 in May.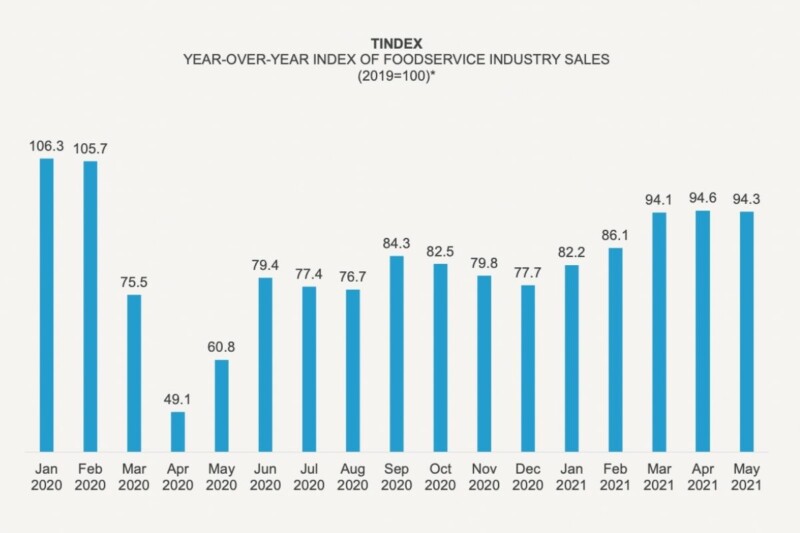 Economic News
The Technomic index shows a slight dip in May 2021 sales, but continues to show improvement.