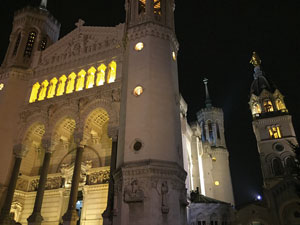 Sirha may well be the largest foodservice and hospitality show in the world that Americans hardly seem to know about. Which is downright bizarre. This is particularly true of the equipment and supplies side of the business, even though the show hosts the prestigious Bocuse d'Or (with cooking equipment provided by Enodis France!), the Coupe du Monde de la Pâtisserie and the International Catering Cup, among 21 different contests.
This year's "edition," as the French say, attracted 208,000 visitors to the Eurexpo in Lyon, France, Jan. 21-25. It featured 2,984 exhibitors across 11 different sectors of suppliers to foodservice and hospitality. But think of it as a vast, unique combination of culinary, baking/pastry and E&S shows all rolled into one. More than 25,000 chefs attended, and nearly 30,000 of the visitors were international. There were four-and-a-half big halls of E&S exhibitors, and that doesn't count the baking ovens, mixers, etc., in the three halls of bakery and pastry suppliers. And yet I only saw three Americans involved in equipment and supplies. And one of them was our owner, WAI CEO Bob Wolters.
It was the 30th anniversary of the Bocuse d'Or (famed Lyon-based Chef Paul Bocuse initiated the competition at Sirha in 1987) and for the fi rst time in its history a U.S. team led by Thomas Keller, featuring Mathew Peters, his chef at Per Se in New York City, won the top award (the Gold Bocuse), considered by many as the most prestigious culinary award in the world. Among the teams from 23 other countries competing for the awards, a team from Norway won the silver and one from Iceland the bronze.
We missed the finals as we headed home the day before, but we did spend more than two days at the show, looking for new and interesting equipment and supplies. What follows is a sampling of what we saw. The next Sirha will be held in Lyon, Jan. 26-30, 2019. The next show should be even bigger as Eurexpo is building a new hall. Information on the show can be found at sirha.com.
Enodis France has long provided equipment for the competition area of the Bocuse d'Or culinary competition at Sirha. The area was a sea of Enodis range suites and Convotherm combi ovens. Enodis France has been an independent company since 2010 (which is why it retains the Enodis brand) though it is still affiliated with what is now Welbilt.
enodis.fr; welbilt.com
This new flatware collection called Mirage from French tabletop manufacturer Guy Degrenne really caught our eye. The knives look like blades and are extremely well balanced in the hand. The forks and spoons are equally elegant. degrenneparis.com
France is home to a number of prominent rotisserie equipment manufacturers. Dorégrill is one of the largest. This self-cleaning countertop model was one of the newest items in their booth. It automates not just cleaning but a range of other operational functions. California-based 1515 Design, 1515design.com, distributes Dorégrill in the U.S. doregrill.com
One of the most interesting new products we saw at Sirha was a heat- and cold-holding technology called Tempcontrol that can be applied to dinnerware, servingware and even metal pans. Developed by the Belgium-based Promeco, the technology won one of Sirha's new product awards. Sales Manager Philippe Berten showed us how the heat- or cold-stimulating material can be embedded in almost any ceramic, porcelain or metal item. There are three standard temperatures, 39°F, 131°F and 167°F, but the material also can be customized for different temps and holding times. Just heat or cool the item and the material holds the ware at temp for a prescribed period of time. tempcontrol.com
While we've seen freezer tops before, or frozen planchas as the French call them, we've never seen them put to the use of FreezeRolls. The company provides recipes for neutral milk or cream bases that can be fl avored, savory or sweet, anyway the operator chooses. The bases are poured on the freezer top and spread thin. Fillings can be added if one chooses. Then, after the product freezes, the operator uses a spatula to roll the product. Pour on some chocolate or fruit syrup and, voila! A rolled ice cream concoction. The company MG Concepts owns the brand and provides the frozen plancha units in several confi gurations. freezerolls.com
Retort processes, cook-chill and sous vide have been around for decades, but we saw a cook-to-inventory technology at Sirha that is unique and uniquely simple. Micvac, a company based in Mölndal, Sweden, has a process, which it has sold in the food processing industry for years, in which operators place ingredients in ovenable plastic trays or pouches with an integrated valve, seal them with their special sealing equipment, and cook the product to a food-safe temp in a combi or other oven. The valve releases oxygen and steam as part of the process. As the container and product cool, a natural vacuum is formed. Then the product can be held safely for several weeks before it is rethermed in a combi or microwave. micvac.com
Winterhalter Gastronom CEO Ralph Winterhalter (r.) was hard at work on his stand at Sirha when we stopped by to see our friend Winterhalter Director of Sales & Marketing Manuel Rehm. Herr Rehm said he wanted to prove I was working, too, in Lyon and not just sampling the culinary delights, so he manned the camera. Winterhalter, of course, is one of the largest makers of warewashing equipment in the world. winterhalter.biz
We saw a demonstration of the new generation Electrolux SpeeDelight high-speed grill at Sirha several weeks before it was introduced to the U.S. market at The NAFEM Show in Orlando, Fla., in February. Like the original model, it combines contact plates, infrared and microwaves to crisp and grill paninis and other sandwiches very quickly. What's new is an intelligent top plate that automatically adjusts its height. This allows the device to also cook products such as hamburgers, pizza and wraps. The unit recently won two Plus X Awards for innovative and sustainable design.
professional.electroluxusa.com/food-service/speedelight
Hoshizaki is a big supplier in Europe, too. They showed a line of undercounter machines we haven't seen in Asia or in the U.S. By using different freezing plates, the machines create ice in three different shapes: large cubes, hearts and balls. Perfect for high-end cocktails with a twist. They call it Specialty Ice. hoshizaki-europe.com
John Lanning, International Product Manager for Alto-Shaam, was one of the very few Americans we saw at Sirha. And Alto-Shaam, which has operations in France, was one of only a handful of American E&S manufacturers to exhibit on its own, separate from European divisions or distributors. alto-shaam.com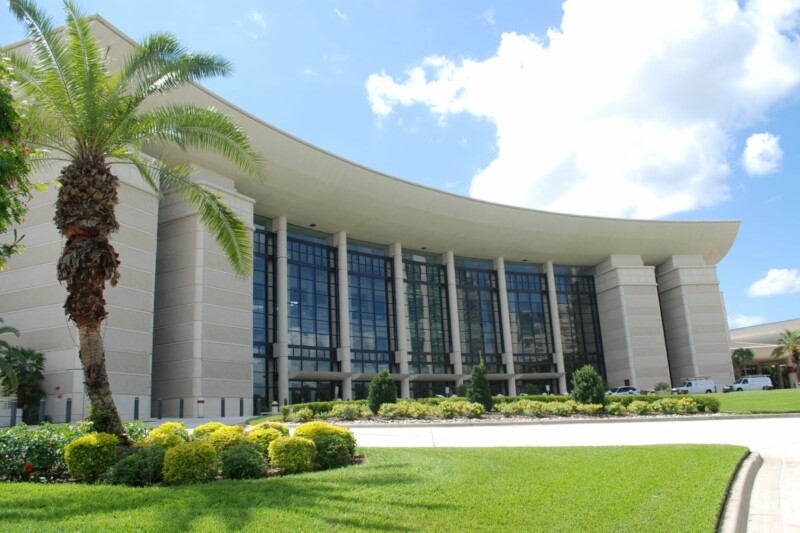 Event Coverage
It's been a rocky year and a half, but many manufacturers—deemed essential businesses—kept going, creating new products. It's showtime.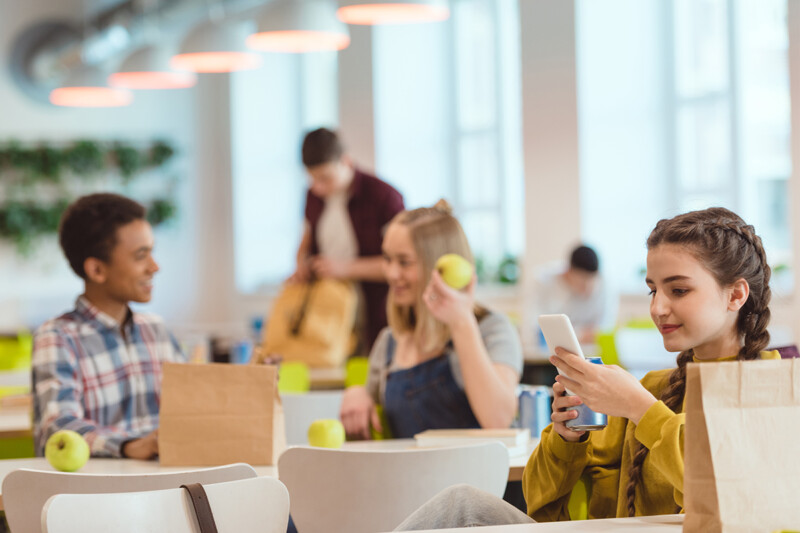 Event Coverage
During the past year, school foodservice directors approached feeding students and staff with care and creativity. As students return to campus into a still-changing environment, the dining model needs to…