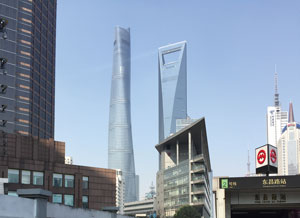 We've been attending Hotelex in Shanghai since 2005 and every year it gets bigger and more focused. It was started 26 years ago as essentially an equipment and supplies show, but has morphed over time. For several years, it brought in design and décor elements, lighting and similar exhibitors. And for more than a decade it has included Expo Finefood, on the food side. But it has become so large, it has refocused more on just E&S, food and now coffee, both product and equipment, which has become the rage in China, a nation that traditionally drinks tea. This year's show ran from March 28-31, once again at the Shanghai New Int'l. Exhibition Center. Professional visitors totaled 143,500, an increase of 23% over '16 and more than 45% over '15. It had visitors and exhibitors from more than 125 countries.
We spent a lot of time on the show floor, meeting with industry friends from around the world and searching the exhibits for the new and unusual. Some of what we saw follows.
Hotelex is scheduled again for March 26-29, 2018, back at the SNIEC. Information on next year's show can be found at en.hotelex.cn.
Aucma Misting Fridge
Air-curtain refrigerated display cases are common, of course, but we're not sure we've ever seen a misting version such as this one at the Aucma booth. Aucma is one of the largest appliance and refrigeration companies in the world.
aucmaoverseas.com
Sanhe Group
Japanese food is very popular in China too. Sanhe Group, a Chinese equipment maker based in Guangzhou, makes rice molding and sushi machines as well as rotary and in-line conveyors for both Chinese hot pot and sushi operations.
sanheqin.com
Kitchen Lab
Hotelex also includes a number of special onsite events. One of them called the Art & Science Kitchen Lab brought together innovative equipment and kitchen design with live demonstrations by leading chefs.
Greenfield World Trade
Greenfield World Trade has long had a major presence throughout Asia. The U.S.-based export management company, which is affiliated with The Legacy Cos., also markets Legacy brands, including Kold-Draft ice machines at shows such as Hotelex. Vivian Yan, V.P.-Asia for Greenfield (r.), a friend for two decades, gave us the tour.
www.greenfieldworld.com
Fujimak
Always on the hunt for things we haven't seen before, we spotted this knife and cutting board sanitizing cabinet from the large Japanese equipment manufacturer Fujimak. The company makes a wide range of sterilizing cabinets using heat, steam and UV.
fujimak.biz
Grandmaster Fish Ovens
Another score in the realm of things we haven't seen before: Grandmaster brand vertical fish grills from Shanghai Chuanglu Catering Equipment Co. The electric ovens bake/grill whole or filleted fish placed in racks vertically, rather than flat. They even have a self-cleaning model. The company makes many types of ventless teppanyaki grills, ovens and other unique and unusual cooking equipment.
teppanyakigrilltable.com
Spaceman
Since we know the folks at soft-serve equipment company Spaceman USA, we made sure to stop by and visit the booth of the home company in China. To see info on Spaceman products in the U.S., go to
spacemanusa.com
Middleby Corp.
Our old friend George Koether (r.) was so new to his role helping run Middleby Corp.'s Asian operations he didn't yet have business cards. So, Jerry Koo (l.), President of Middleby Worldwide, who oversees three Middleby companies in China and Asia, helped show George and me the Inducs line of heavy-duty induction products.
middleby.com
Enamel Cookware
This beautiful cast-iron and castiron-enameled cookware from the Yongkang Jiangyao Laoshan Hotel Supplies Factory, marketed under the Laoshan brand, caught our eye.
ykls668.1688.com
Franke
Franke Foodservice Solutions, which supports many chains in China and has a factory there, had a large presence at Hotelex. They were showing water filtration products among other items.
franke.com
Midea
Midea, the giant Chinese equipment and appliance maker, has begun to market commercial microwaves in the U.S. But we've been visiting their exhibits at Hotelex and other venues for years. As you can see, they make a wide variety of cooking and other equipment, even UV hoods! And we've heard Midea plans to expand its U.S. offerings.
midea.com
Vesta
ITW's Food Equipment Group bought Chinese equipment maker Vesta several years ago. The company, which markets the JUSTA, Cook Master and New Yue Hai brands, offers both heavy and light cooking, warewashing and fabricated equipment.
en.vesta-china.com
Thunderbird
Thunderbird Food Machinery is a well-known company in the U.S. and Canada. But there is also a Thunderbird Food Machinery in China, based in Guangzhou, which was exhibiting the brand's typical mix of mixers and other food machines at Hotelex. Thunderbird products in the U.S. can be seen at
thunderbirdfm.com
Scotsman
Scotsman, which has long been manufactured in China, was one of a number of Ali Group companies exhibiting at Hotelex.
www.scotsman-china.com; scotsman-ice.com
Welbilt
Welbilt's large presence at Hotelex featured all the company's new branding and logos, not to mention equipment from all the brands.
welbilt.com
Vollrath, Libbey
Hotelex features several halls of tabletop and servingware items from suppliers in China and around the world. In this shot, we have Vollrath. Nearby, a Chinese maker of white and decorated bone china called Beginning as well as Libbey Foodservice exhibited.
vollrathco.com; libbey.com
Ozti
Oztiryakiler, the Turkish equipment company, manufacturers as broad a line of foodservice equipment as anyone in the world. We see them at shows everywhere we go, including Hotelex.
ozti.com.tr
CT-Electro Freeze
Many global brands continue to depend on importing distributors such as Shanghai Chiao Tai Machinery. CT was featuring Electro Freeze, but distributes a number of Ali Group and other brands.
Carlisle
From the FER Smallwares Award-winning Coldmaster line to polycarbonate drinkware to Sparta brush items, Carlisle Foodservice markets a broad array of products in China and other parts of Asia.
carlislefsp.com
Central Kitchen Zone
Hotelex had an entire pavilion dedicated just to equipment for central and commissary kitchens. Hotelex has become so large, it relies on six of these temporary pavilions.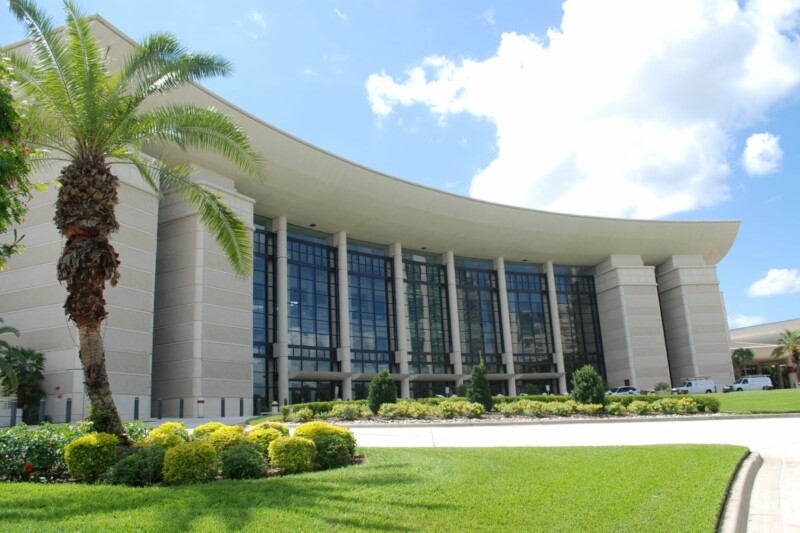 Event Coverage
It's been a rocky year and a half, but many manufacturers—deemed essential businesses—kept going, creating new products. It's showtime.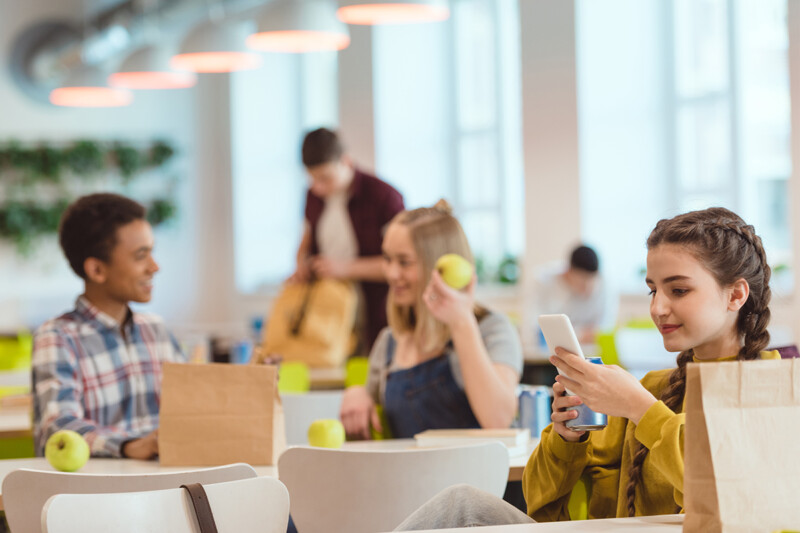 Event Coverage
During the past year, school foodservice directors approached feeding students and staff with care and creativity. As students return to campus into a still-changing environment, the dining model needs to…