By now, all of us have heard more stories about the impact of the hurricanes on Texas, Florida and the Caribbean. The devastation is everywhere, but particularly horrendous in Puerto Rico and the U.S. Virgin Islands. As I said a couple weeks ago, this is all going to take a very long time to fix and for the foodservice market to get back to normal.
For example, I got an e-mail from our friend Mike Buelow, V.P. and G.M. at TriMark's Strategic Equipment (mostly the former W.H. Reynolds branches). As Mike reminded me, they were affected more than most E&S companies with operations in Houston and Beaumont, Texas; Miami, Tampa and Jacksonville, Fla.
"The team weathered the storm quite well," he wrote. "No damage to our facilities but a loss of power at some for an extended period of time. A few of our employees did and are suffering damage. TriMark has already raised over $26K in a GoFundMe account for relief. To your point we are all lucky and blessed as it could have been much worse. There is no doubt that it is going to have a longer-term impact on our business." For those who would like to help, the GoFundMe site is here: TriMark.
But once we all get past the short-term, the long-term impacts of the storms are just beginning to be realized. We received an analysis recently from Pentallect Inc., the Chicago-based foodservice research firm. Their view is quite dire for foodservice operators. Written by partner Bob Goldin and economist Dr. Arjun Chakravarti, the bottom line is they expect foodservice operator sales nationally to be depressed by at least half a percentage point for the next three to four quarters.
"Our recent forecast had been 3.5% foodservice industry growth. Because of the storms, we expect overall foodservice growth to moderate to a "best case" 3% rate over the next three to four quarters," they wrote.
They point out that with Houston and Miami in the Top 10 foodservice markets nationally, and Tampa and Orlando in the Top 20, as much as 15% of the entire foodservice market in the U.S. has been affected.
"In both the Florida and Texas regions," they write, "many foodservice and related establishments, likely in the thousands, are damaged beyond repair and will close; existing units will pick up some but certainly not all the lost business. Within certain markets in these states, foodservice volumes will be sharply down for an extended period (as much as three years). Furthermore, operators, most notably chains, will evaluate the viability of reopening marginal units in heavily damaged areas or in opening units in areas with a severe weather risk."
They also point out that joblessness resulting from the storms will depress disposable incomes, as will the need for consumers to divert spending toward replacing furnishings and household goods and repairing homes. This will cut spending on foodservice. It's not a pretty picture. The complete analysis can be seen here.
And that's just the U.S. The devastation in Puerto Rico and the U.S. Virgin Islands is extreme. These are major tourist destinations with huge foodservice and lodging infrastructures that have been extensively damaged.
What's not so clear is the impact on E&S sales. In the past, including following Hurricane Katrina, E&S sales fell initially as restaurants and other foodservice facilities were closed. But over time, the need to replace and renovate kitchens and dining rooms led to a bump. Given the scope of these disasters, it's just too early to tell if the model will hold. The scope of this destruction is unprecedented.
Cheers,

Robin Ashton
Publisher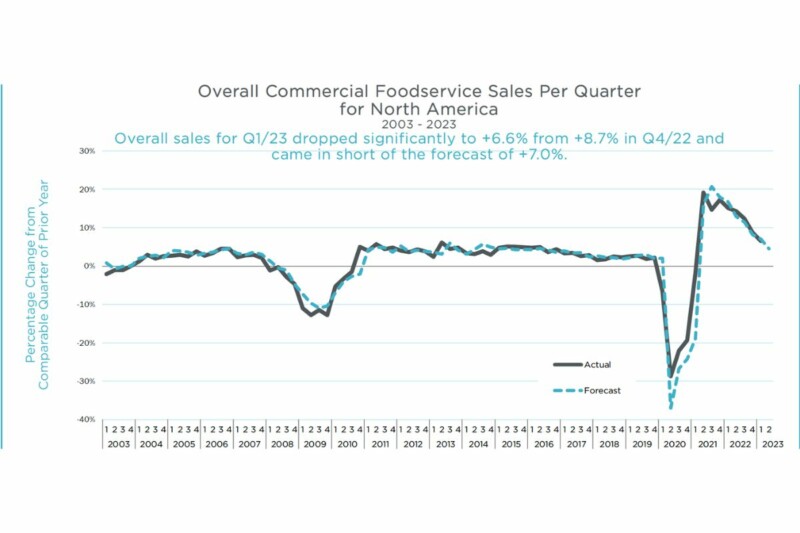 Economic News
Manufacturers are reporting a 'sharp' decline in lead times, but quarterly sales also dipped below expectations.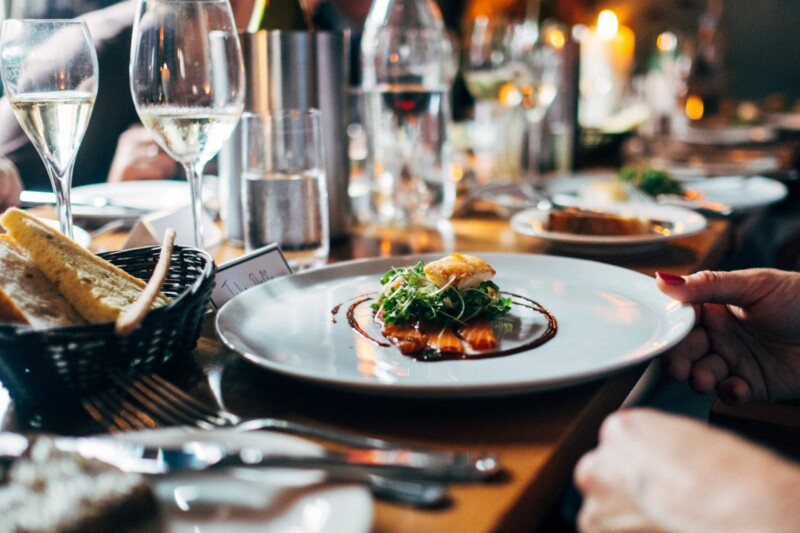 Economic News
The National Restaurant Association reports sales were up 0.4% from April.