After six consecutive quarters of flat or negative traffic, strong growth at quick-service burger and gourmet coffee chains drove total foodservice industry traffic into positive territory—up 1%—in the quarter ending September, reported The NPD Group. Collectively, the top QSR burger and gourmet coffee chains account for a sizeable percentage of total QSR traffic and have a major impact on industry traffic overall. QSR visits, excluding these chains, were flat but still an improvement from the previous quarter when traffic was negative, according to NPD's CREST, which daily tracks consumers' use of foodservice and restaurants.
QSR burger and gourmet coffee chains implemented a number of marketing initiatives—value deals, new products and delivery—to incent visit growth in the quarter. Deal-related traffic for these restaurant categories was up 7%, the strongest seen in quite some time. Additionally, non-deal traffic for these chains rose 4%.
In addition to the contribution of QSR burger and gourmet coffee chains, QSR fast-casual restaurants, which represent 8% of QSR traffic, also aided the uptick in foodservice visits in the third quarter. Fast-casual traffic, which included increased visits to Panera and Chipotle, was up 8% compared to same quarter last year. Unit growth has been the primary contributor to fast- casual traffic gains over last several quarters.
On the loss side, retail foodservice, led by food and drug stores, posted the only traffic decline of any QSR sub-segment for the quarter. Full-service restaurants, which include family dining/midscale, casual dining, and fine dining, posted visit declines. Visits to casual dining and midscale restaurants have experienced long-term traffic declines.
Consumer spending at restaurants and other foodservice outlets increased by 2% in the quarter over same period last year mainly due to rising menu prices. As food inflation continues to rise, it has become relatively more expensive to eat at restaurants. Average eater-check sizes at restaurants have grown year-over-year, resulting in an increased 18% cost for a restaurant meal in the last decade.
"The marketing initiatives and marketing clout of the QSR leaders turned the industry in a positive direction this past quarter," says Bonnie Riggs, NPD's restaurant industry analyst. "What they promoted found favor with consumers."
Information on NPD foodservice research can be found here.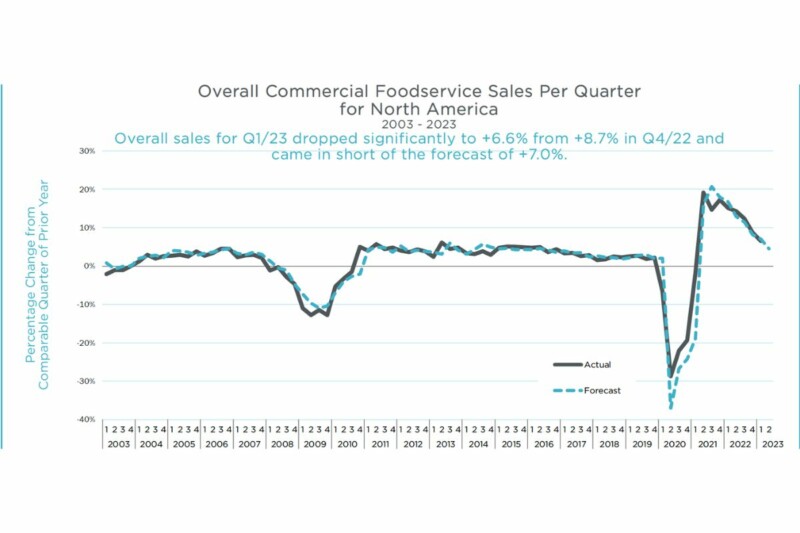 Economic News
Manufacturers are reporting a 'sharp' decline in lead times, but quarterly sales also dipped below expectations.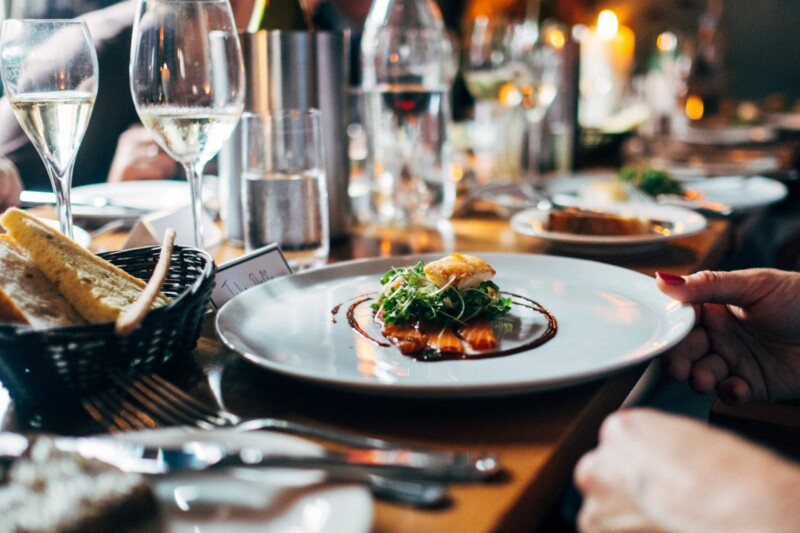 Economic News
The National Restaurant Association reports sales were up 0.4% from April.