This And That: Revised Operator Forecast, Bumpy Time For Independents/Small Chains, Metals and MUFES
I want to share some important items that have crossed my desk the past week or so. We head to our biennial Multiunit Foodservice Equipment Symposium in Austin, Texas, tomorrow. It begins Saturday, Jan. 27 and runs through Jan. 29. One aspect of MUFES that excites us this year—we've held this meeting since 2002—is how many dealers are sponsoring and/or attending. We think having dealers that serve chains come to MUFES, along with manufacturers and our 65 or so operators representing about 35 chains and other multiunit operations, really adds to the value of the meeting for everyone. So for all of you who ponied up to come, thank you. We know you'll get a lot of value from the event.
Now, onto some other items:
Technomic Revises 2018 Forecast: Technomic Inc. has revised its 2018 forecast of operator sales downward a bit, with all the changes coming in the restaurant segments. The Chicago-based research firm, a Winsight company, left all the "Beyond Restaurants" segments with the same growth rates forcast back in its original 2018 forecast last May. But it chocked both its overall nominal and real growth forecasts down 0.2 points for 2018 to 3.4% and 1.2%. It left its estimates for 2017 as they were last May, with overall nominal growth of 3.7% and real growth of 1.4%, which means Technomic sees a bit slower growth in 2018.
Growth of all restaurants and bars is now pegged at 3.6% nominal and 1% real. The group dropped the forecast for fast-casual segment growth to 7.5% nominal from last May's 9.1%. It left nominal growth for traditional quick-service, which it now calls "Fast Food/Quick Service," at 3.5%. Many of the big QSRs, including McDonald's, are doing relatively well.
Among the full-service segments, it cut the forecasts for midscale and fine dining, but left casual dining alone. Technomic Senior Principal David Henkes explained to us the rationales behind the changes.
On fast casual:
"Many of the established players are showing slowing same-store sales and while there's still unit expansion (and growth among the smaller chains that don't report same-store sales), we're getting to the point where fast-casual can't continue to grow double digits. Call it maturity or saturation; while growth will be above average, it's not quite the bright spot it was before."
On the slower midscale and fine-dining forecasts:
"Chain figures obviously don't look great. Midscale continues to be challenged and fine dining is cooling relative to where it was a couple of years ago."
And on leaving casual dining at 2.7%:
"This masks the fact that we brought our chain forecast down and independent forecast up a bit, with the net effect being the overall expectation remains the same. As you know, chains (particularly the big ones!) are in bad shape right now."
Pentallect Says High-End Independents And Small Chains Face "Bumpy Road": We got a really interesting item from Pentallect, another Chicago-based foodservice research firm, which includes Bob Goldin and Barry Friends. Barry helps us with our annual estimates of broadline and nontraditional distributors such as Amazon. Bob I've known for almost 40 years. They say the high-end urban independent and small chain segment is facing a correction. They point out that such operators, sometimes called Local Leverage Operators, have been enjoyed a good run the past few years, trading on "creativity, clever marketing, favorable economic conditions, customer engagement, generally stable food costs, available capital, early and effective adoption of third-party delivery platforms and social media" as well as declines in chain casual dining.
But the party appears to be over. They note the closing of many chef-inspired and LLO restaurants in major urban centers in the past year and detail some of the reasons:
Skyrocketing rents and property taxes. This is particularly true in major metro areas where real estate costs are getting silly.
Rapidly rising labor costs, both skilled and semi-skilled.
Saturation, especially in light of modest increases in demand.
Too many "me too" concepts.
Imbalanced media coverage, by which they mean media tend to focus on the new kids on the block, undercutting the existing operators.
Inadequate or negative ROI. They say too many operators are spending way too much on FFE to appeal to the consumer, only to find the numbers don't work.
Celebrity chefs and restaurant groups spread too thin. Operations, operations!
Chain restaurant competition. Yes, many chains are suffering, particularly in the casual-dining space these urban operators roam, but every new restaurant takes share from someone.
Nontraditional channel expansion; yes, meal kits, food trucks, retail prepared food, and other options steal visits.
Their bottom line: "We appear to be entering a correction period that will likely last for the foreseeable future." Since these operators are among many urban dealers' core customers, just be warned. But you probably already know some of this.
Metals Price Continue To Rise: As we all know, E&S price changes are always most likely in January. All of you have a better idea than I do on how aggressive the manufacturers are being in 2018. But I do know metals prices are continuing to rise, especially for stainless steel. Stainless prices rose 9.2% in December, according to MetalMiner, the newsletter and research firm that tracks metals prices worldwide. (Lisa Reisman, the executive editor, helps us every year with our President's Preview forecast). And they expect stainless prices to continue rising in 2018 as there is a supply shortfall for nickel, which almost always is the main driver of stainless prices. But aluminum, copper and raw steel prices are also much higher than a year ago, which affects everything from pots and pans to refrigeration systems to almost every other piece of foodservice equipment. Just be forewarned. It's always difficult to be in a soft market with rising commodity costs. It's beginning to look like that market.
Cheers,

Robin Ashton
Publisher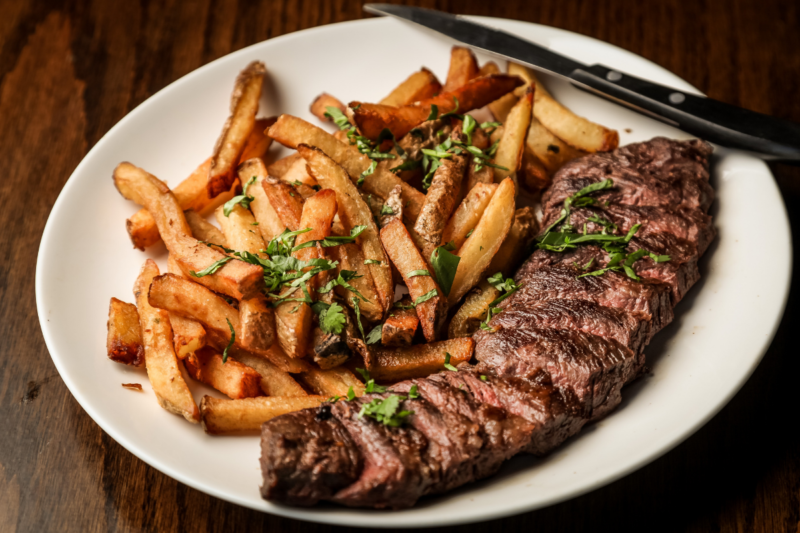 Economic News
According to Black Box, sales growth for all segments except for fine dining "deteriorated" during the last two weeks of September compared with the first three weeks of the month.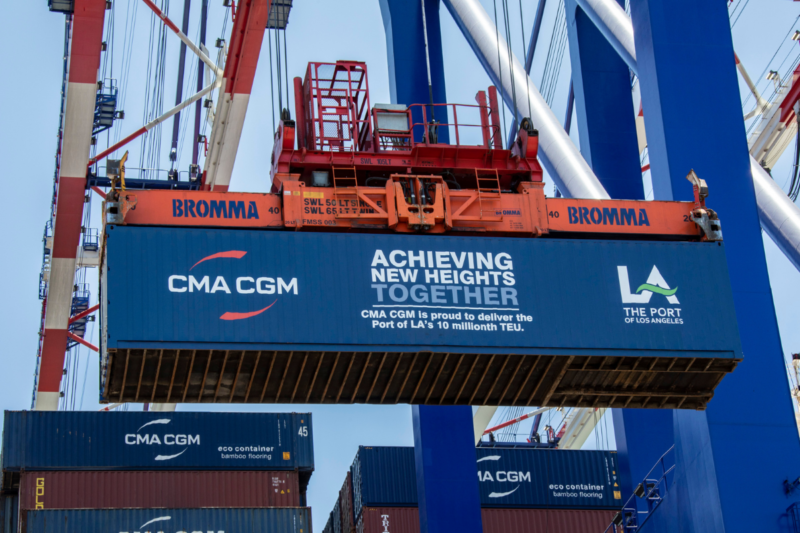 Economic News
Just weeks after NAFEM and three other major manufacturers called on the federal government to address worsening supply chain challenges, it appears steps are being taken.