Taxes, Tips And The Industry Temperature
We're still getting caught up from our Multiunit Foodservice Equipment Symposium, our biennial meeting for chain E&S folks, which ended early last week. Among the presentations and networking, we also were able to check on how the industry is doing, at the big operator, distribution and manufacturer levels. In a moment, we'll share some of what we heard.
But before that, let me discuss taxes and tips. Our friend Mike Posternak, principal at PBAC Associates based in New York, alerted Jan, our news editor, and me to a provision of the recently passed tax bill that eliminates completely the remaining 50% deductibility of entertainment expenses. He had it on good authority from a couple of tax and CPA firms, which he shared with us. Jan checked it out, and then immediately wrote the folks at the National Restaurant Association for their take. That was a couple weeks ago. She has yet to hear back. This won't be good for golf and other private clubs either.
Those of you that have been around as long as I have will remember the brouhaha when the deduction was lowered to 50% from 100%. I could be wrong, but I believe that happened in the famous 1986 tax reform. NRA was going bonkers at that time, as was most of the industry. I recall that both Technomic and NPD have told me over the years that 80% of fine-dining spending is business related. Mike is understandably concerned about what elimination of the deduction could do to the viability of restaurants in New York City and other major urban areas, which are already facing a labor and labor-cost crisis. We'll let you know when we hear back from NRA, who were big backers of the recent tax bill.
One of the reasons they were big backers is because of the provision that allows immediate expensing of capital expenditures, rather than the 15 accelerated or 39 regular years of amortization that was available, if I have my facts right. Now, this really could help operators justify capital spending. We'll do some digging on that, too. I'd like to check with some of our chain and dealer friends and see what they think. My only concern is everyone is worried about overcapacity in the market. But it really could induce existing operators to upgrade.
Speaking of the labor crisis, NRA has been supporting a Labor Dept. rule change that would allow foodservice employers to pool tips, ostensibly so they could share front-of-the-house tips with back-of-the-house and other employees. Sounds great, except there is no provision in the rule that requires employers actually share them. A number of groups fear the measure will take billions of dollars out of the pockets of foodservice employees. You can read a New York Times opinion piece, that cites some of research, here. It doesn't seem to designed to help the labor crisis. As I wrote a few months ago about my friend with the small chain of pizza/pasta restaurants: Where are we going to find people to cook in foodservice kitchens, since few others besides immigrants—yes, both legal and illegal—seem to be willing to do most of those jobs?
Now on the the temperature of the industry. Anecdotally, I'm still hearing mixed signals about the E&S market so far this year. Several prominent manufacturers told me at MUFES and in other private conversations that things remain soft. The dealers I've spoken to recently, on the other hand, seem to be seeing a more positive turn; there seems to be no clear trend, at least company to company.
On the other hand, the NRA released its monthly Restaurant Performance Index last week and it spiked upward. The current capital spending measure, which tracks purchases the past three months, jumped 2.5 points, but that's after a 3.5 point decline in November. The survey, covering December trends, was conducted in January. I'm not sure how much of that upward trend was operators feeling good about the tax bill and the continuing upward trend in the equities markets. We've seen that effect before. So given the more than 1,800 point decline in the Dow late last week and early this week, we'll see where it goes.
The monthly employment report from the Bureau of Labor Statistics also released last week, was also very good, unless you trade equities and bonds on Wall Street, or have money in the markets. Employment grew by an stronger than estimated 200,000 and wages showed a second straight month of decent gains. For the past 12 months, wages for nonfarm payroll employees have risen 2.9%, after bumping along at 2.5% or so for several years. But, unfortunately, good news for average Joes translates into bad new for the markets, which now are suddenly concerned about inflation. What they are really reacting to is the probable end of being able to borrow money for next to nothing. It will be an interesting year. John Muldowney and I said at MUFES, during our forecast overview presentation, that we wish the indicators weren't so darned confusing. Can't be helped. Just go make it happen.
Cheers,

Robin Ashton
Publisher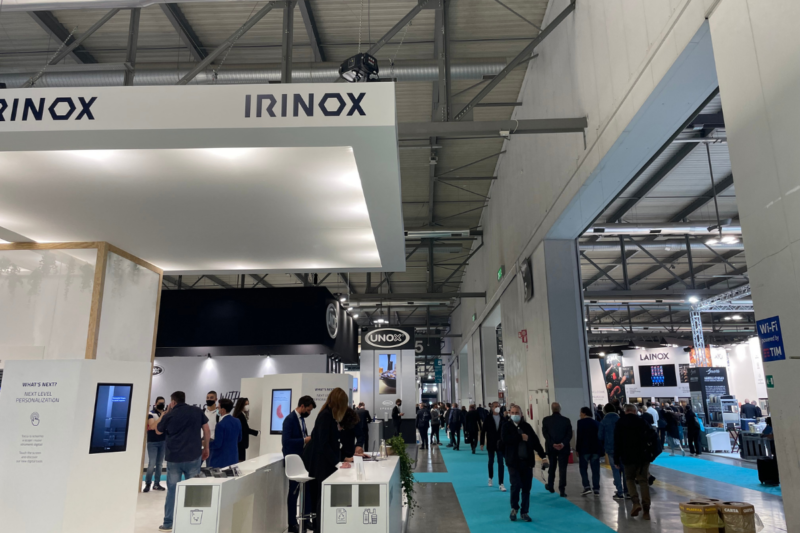 Events
HostMilano, one of the largest foodservice equipment shows in the world, kicked off today in Italy, and FER is on location.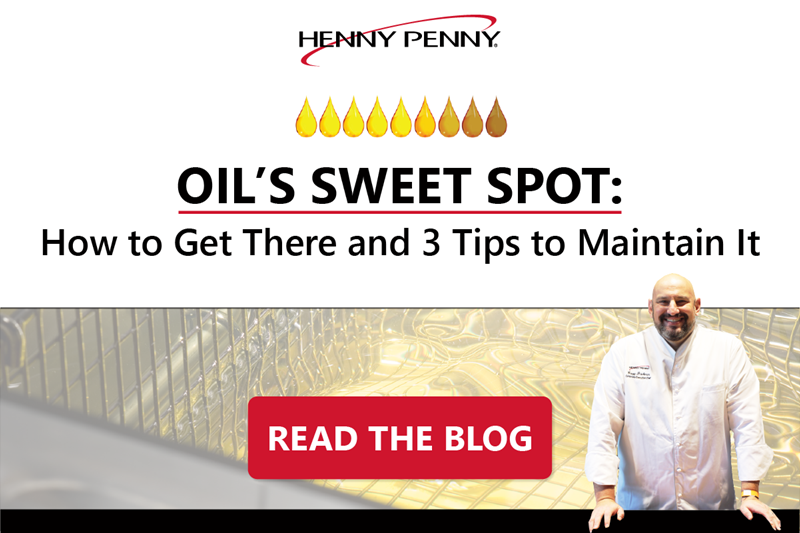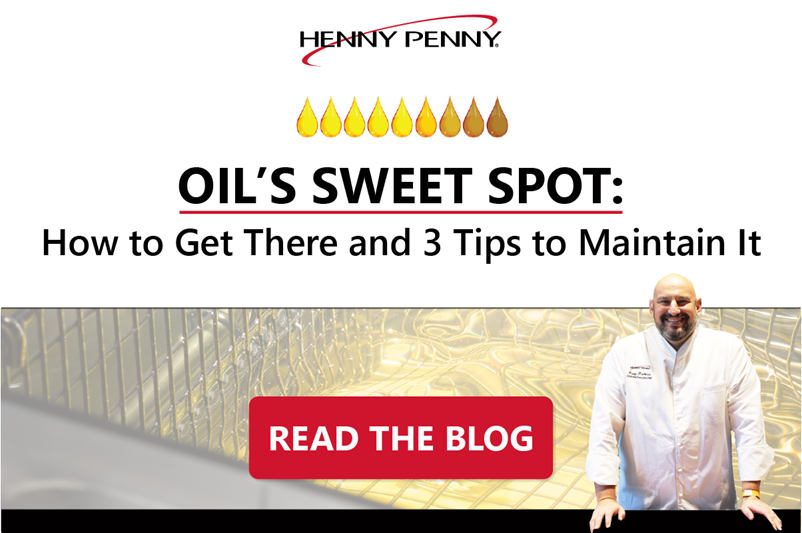 Uncategorized
Like many in the world of foodservice, you may assume that cooking oil performance is at its peak when you first start using it — but did you know there...