MAFSI Barometer Charts Another Quarter of Sluggish E&S Sales Growth
The most recent quarterly Business Barometer fielded by the Manufacturers' Agents Association for the Foodservice Industry makes it clear that sales growth of foodservice equipment and supplies has definitely slowed. The reps reported sales growth of 2.8% for the fourth quarter 2017 compared to the same quarter in 2016.
For the four quarters of 2017, the Barometer came in at 3.1% 1Q, 3.6% 2Q, 2.6% 3Q and the 4Q 2.8%, a four-quarter moving average of just a tad more than 3%. This compares with a four-quarter average of 4.4% in 2016 and 4.9% in 2015. As Michael Posternak, principal at PBAC Associates, wrote in his Barometer commentary, "After six years of 4% to 5.5% annual growth, we are now re-adjusting to a new norm of nearly half that former level."
Among the product categories, equipment and furnishings sales were each up 2.9% in the quarter, durable supplies sales rose 3.1% while tabletop sales slumped to 2.1%. Among the equipment sub-categories only refrigeration and ice (3.7%), storage and handling equipment (3.2%) and warewashing equipment (2.8%) were at or above the 2.8% average. Primary cooking equipment sales rose 2%.
Among the regions, overall sales grew only 1.6% in the Northeast and 1.7% in the West. Sales in the Midwest hit the average of 2.8%. The South posted a 3.6% sales gain and sales in Canada, where the foodservice and E&S markets have been quite strong compared to the U.S., were up 5.5%
The reps forecast continued very moderate growth in the first quarter this year of 2.7%. They still forecast growth for all of 2018 of 3.7%. A positive aspect of the 4Q Barometer is that the positive differentials of reps reporting more quotation and consultant activity bounced back after diving in the 3Q. The positive differential (the percentage citing more activity minus the percentage reporting less) for quotation activity rebounded to 26 after slumping to only four 3Q. The differential for consultant activity improved to 22 4Q versus 11 3Q.
The bottom line is, as we anticipated when we revised down our 2017 forecast last November to 3% current dollar growth, the E&S market sluggishness continued in the fourth quarter. But even at the reduced levels, we still estimate real growth of 1.1%, after factoring out price increases. We always figure reps are optimists by nature, so we have our 2018 forecast at 3.4%, less than their 3.7% forecast.
The complete MAFSI Business Barometer can be found at MAFSI.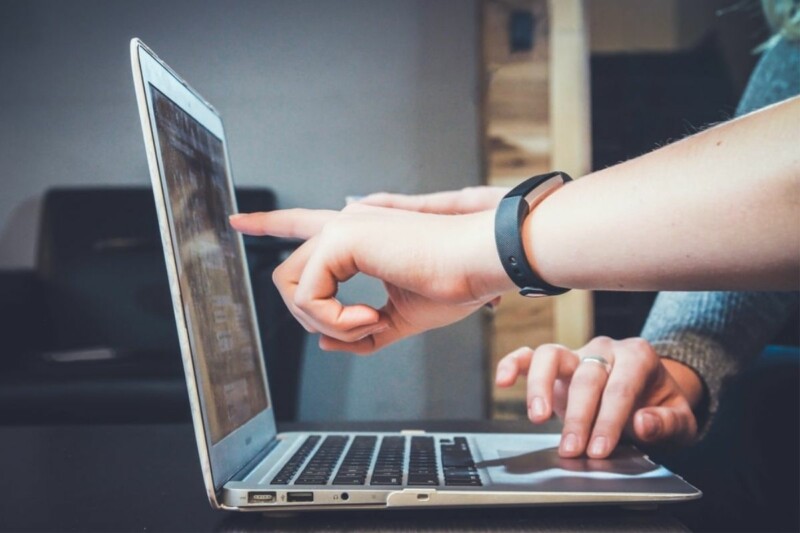 Economic News
Overall, the May 2021 Restaurant Performance Index saw a 0.8 percent decline from 106.3 in April to 105.5 in May.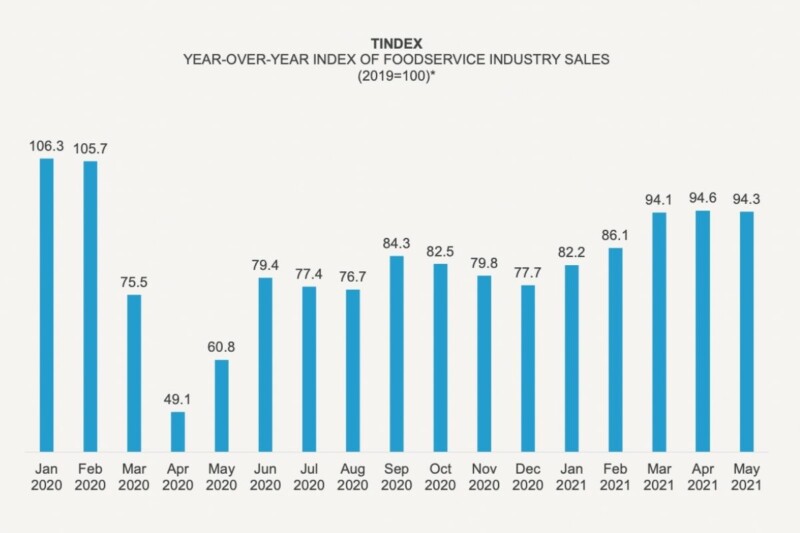 Economic News
The Technomic index shows a slight dip in May 2021 sales, but continues to show improvement.