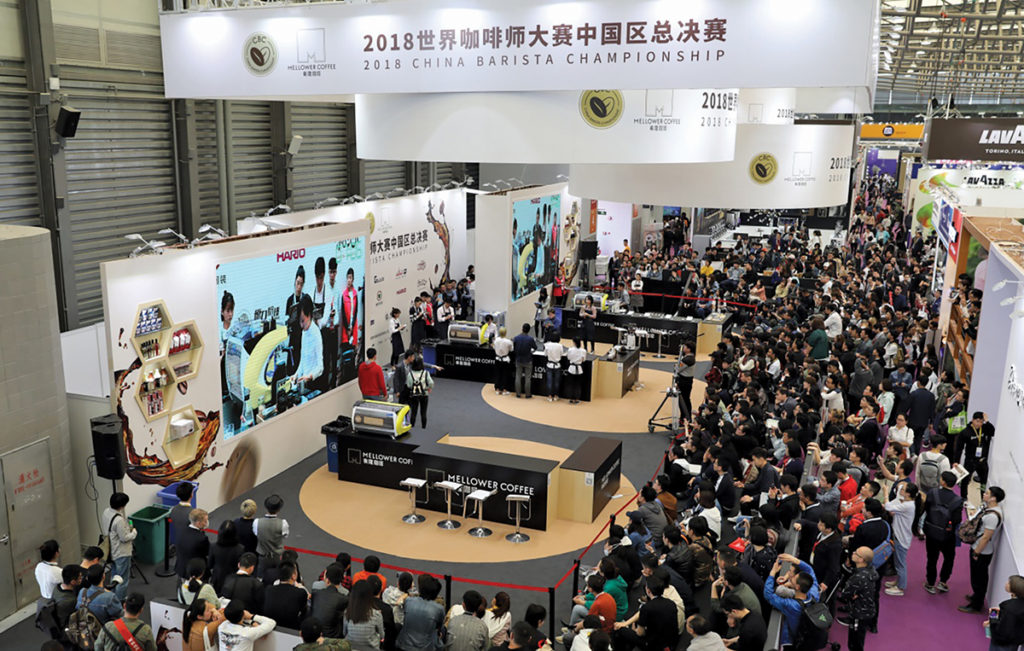 The size and scope of Shanghai's annual Hotelex Hospitality Equipment & Food Service Expo is a continual wonder. Anything and everything having to do with foodservice equipment, supplies, tabletop furnishings and related products are on view in 22 halls of the Shanghai New International Expo Center. The show now focuses exclusively on foodservice equipment and supplies. This year the core Hotelex ran from March 26-29. Design, décor, interior design, IT, fitness and security for the hotel industry, previously key parts of Hotelex, have moved to a second show, now dubbed Hotel Plus 2018, which was held in the SNIEC April 26-29, concurrently with Design Week Shanghai.
As usual, we scoured the show floor, searching the exhibits for new products and meeting with industry friends from around the world. We detail here some of what we saw.
Following the show, we traveled to Suzhou, just west of Shanghai, to visit the factories of Hatco, Henny Penny and Antunes (see "A Factory Tour Of Suzhou" below).
Hotelex will run again April 1-4, 2019, back at the SNIEC. Information can be found at en.hotelex.cn/shanghai-exhibition. UBM/Sinoexpo, the organizer of Hotelex, also runs Hotelex shows in Beijing in late June, Chengdu mid-August and Guangzhou mid-December '18. Information is on the website.
Mantru.E Induction/ Electric Fish Steamer
China is a hotbed of induction development. Mantru.E, based in Shenzhen, makes a complete line of induction and other electric cooking equipment. They had an induction fryer on view they said Yum! is testing. But what caught our eye was this fish steamer, developed for a local chain. It uses both induction and regular electric coils and features independently controlled compartments.
mantrue.com
T&S Brass Hose Reels
Our friend Andy Clayton, G.M. at T&S Brass and Bronze Works operations in China, showed us this updated line of hose reels. He wanted to make sure that Ken Gallagher, head of sales and marketing at T&S, saw he was pushing (and pulling) the reels.
tsbrass.com
Turbo Air Undercounter Drawer Refrigerators
Jeong-Kook Lee, Director of International Sales at Turbo Air, showed us these unusual smaller drawer undercounter refrigerators. The units can be spec'd in one-, two- and three-drawer models.
turboairinc.com
Cambro Trays
Cambro has a large manufacturing facility in Guangzhou and makes a number of products exclusively there. Our friend Benoit Courcelle, International Director of Market Development, showed us this new line of smaller serving and cafeteria trays for the Asian market.
cambro.com
Welbilt
Things were hopping, as usual, at Welbilt's large exhibit at Hotelex. The chefs from Convotherm were cooking away, salespeople were meeting their many chain and dealer customers, and they even had time to show an editor from the U.S. around.
welbilt.com
Smart Cooker Induction Battery
Gavin Chang, Foreign Market Manager for Shenzhen Smart Kitchen Digital Electrical Appliance Co., showed us this induction range battery. The company, which brands its products Smart Cooker, makes a complete line of induction and electrical cooking equipment.
scooker.com
Bizerba Bread Slicer
Bizerba is a global company, with operations and offices all over the world, including Shanghai. Anna Lena Haep showed us this highly automated bread slicer, which we know is also available in the U.S., as we saw it on display at Bizerba's NRA Show booth.
bizerba-na.com
A Factory Tour Of Suzhou
A number of U.S. manufacturers have factories in nearby Suzhou. The city, which in 1990, had a population of three million, was the site of the first international industrial park in China after the People's Republic of China began to open its economy in the early '90s. Suzhou is now home to hundreds of international and Chinese companies' manufacturing facilities, and boasts a population of more than 16 million.
Hatco, Henny Penny and Antunes, among other American foodservice equipment companies, have been operating in Suzhou since the mid-2000s. We hadn't visited their factories in several years, so FER V.P.-Sales Rich Chrampanis and I stopped by to see how they had grown and changed. We want to thank all involved for their welcoming hospitality.
G.M. Jacky Lee showed us through Henny Penny's factory in Suzhou. The facility, which employs 46 people, manufactures electric open-vat fryers that are sold not only in China but shipped throughout the world.
Hatco manufactures a number of products exclusively in its Suzhou facilities including pop-up and conveyor toasters, hot-water dispensers, salamanders, counter warmers, steam holding equipment and induction units. The facility now employs 54 people, exclusive of sales people. According to G.M. John Wu, who has run the facility since 2008, 60% of the Hatco products made in Suzhou are exported to other markets in Asia, Europe and Latin America. Some, like the popup toasters and salamanders, also are shipped to the U.S.
Antunes has a somewhat different approach to manufacturing in China. More than 95% of the products made in the Suzhou plant are shipped to customers within Asia, according to G.M. Fred Liu. Suzhou also is the exclusive site for the manufacture of the unique ultrafilter cartridges of the company's water filtration systems. We got to meet the entire senior management team in Suzhou: Marco Lu, Regional Sales Manager, China; Fred Liu, G.M.; Jerry Song, Director of Operations; Jack Yu, Regional Sales Manager, China.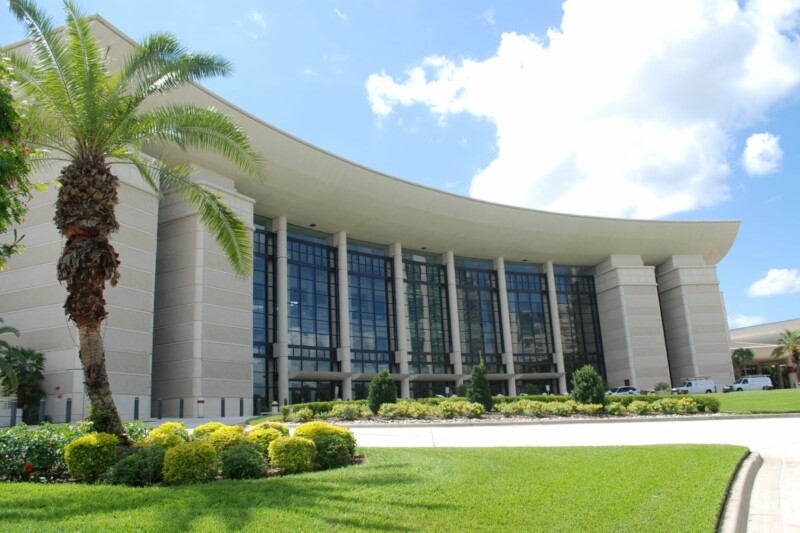 Event Coverage
It's been a rocky year and a half, but many manufacturers—deemed essential businesses—kept going, creating new products. It's showtime.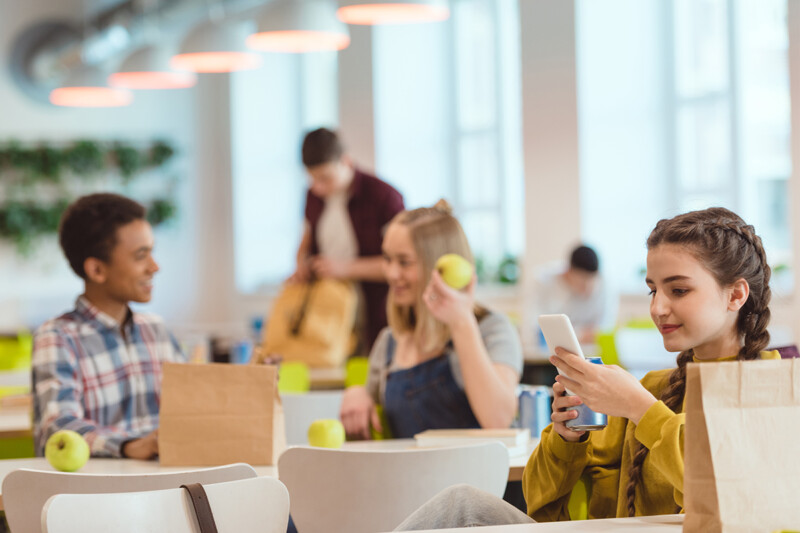 Event Coverage
During the past year, school foodservice directors approached feeding students and staff with care and creativity. As students return to campus into a still-changing environment, the dining model needs to…