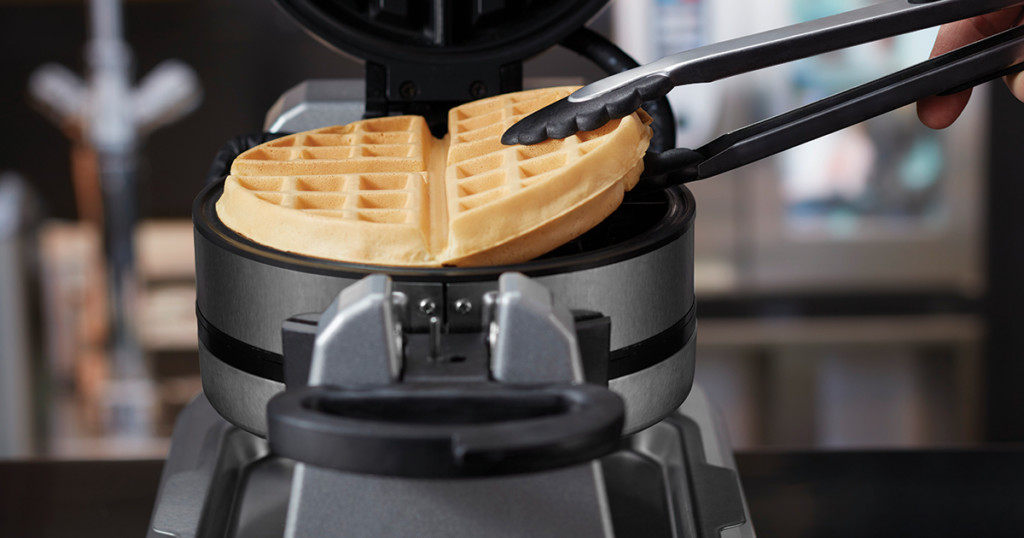 Freshly made waffles are a hugely popular, highly profitable breakfast item that have found a home on many menus beyond breakfast. Chicken and waffles, for example, are popping up in formats from quick service to fine dining. And operators are extending their use of the crispy, airy comfort food with creative (and sometimes crazy) applications, from sandwiches to desserts.
Keeping your waffle maker clean is key to maintaining high efficiency throughout its lifetime. Bits of overcooked waffle batter turn to carbon, and carbon buildup acts as an insulator, slowing cook times. As cook times slow, internal components may overheat, causing the unit to fail. Additionally, that carbon can flake off and stick to waffles, affecting both appearance and flavor, and turning off customers. That said, waffle makers typically require little maintenance beyond simple daily care. Here are some tips.
On The Grid
Waffle maker manufacturers agree that the grids should be cleaned daily. Many waffle makers feature removable grids to make the task easier. For high-volume operations, a second set of grids can keep turning out waffles while the first set soaks.