Here are some of the best tips to ensure your Type I commercial kitchen ventilation systems work at peak performance.
End Panels: Small and large end panels are incredibly effective at increasing effluent capture and containment.
Back Gap: Push your equipment as far back under the hood as possible. If there's a gap between the back of the equipment and the wall, have a fabricator cap it off as air can be pulled up through that gap from behind the equipment and disrupt draw efficiency.
Minimize Plume Disruption: Ceiling diffusers, especially four-ways, nearby doors, stand fans and makeup air introduced at too high a velocity will disrupt the effluent plume. Look for, minimize or eliminate these sources of air turbulence.
Makeup Air: Introduce it gently and slowly, allowing the hood to draw naturally. Makeup air from a perforated plenum outside the hood front or even elsewhere in the kitchen is ideal.
Sizing: Make sure the hood is wide enough, the overhang deep enough and the height is right to capture effluent from the equipment below. Allow enough room for equipment that involves opening doors such as combis, steamers or ovens.
Equipment Placement: Heaviest duty equipment (think charbroiler, wok range) goes in the center of the cookline under the hood; lighter duty pieces (steamers, fryers) go on the ends.
Construction: Look for hoods engineered with angles, curves, deflectors and front lip flanges to capture, contain and direct effluent. Seams and ductwork on Type I hoods need to be welded liquid-tight.
Filters: Baffles should be easy to remove and easy to clean. UV options and automatic misting systems can make a big difference in decreasing grease build-up in exhaust ducts and can reduce the need to clean filters as often. Don't let employees stand on equipment to get at the filters; train them to use a step ladder.
Demand Control Kitchen Ventilation: DCKV is the most effective way to increase the energy efficiency of your kitchen exhaust system.
Fire Suppression System: Make sure it's code-compliant; check and double check that it's in working order.
Copyright FER September 2017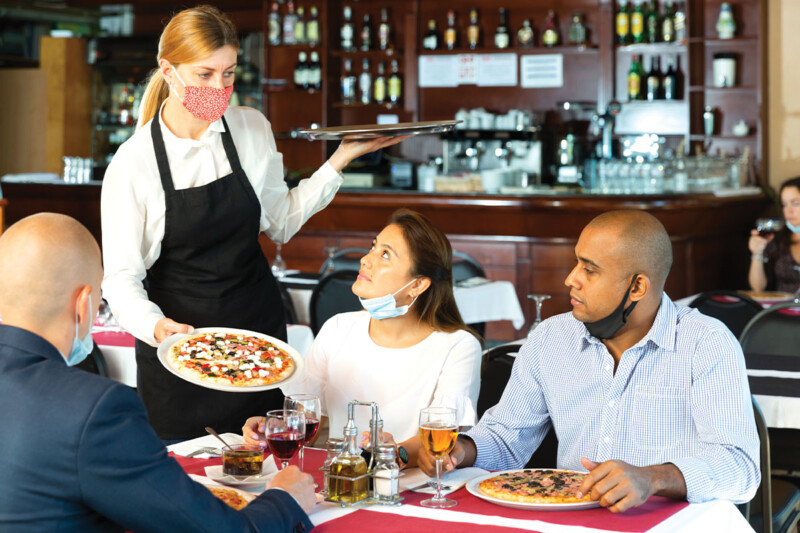 Equipment Comparisons
Incorporating portable air filtration units to cleanse indoor air of viral particles is recommended by organizations sharing current best practices.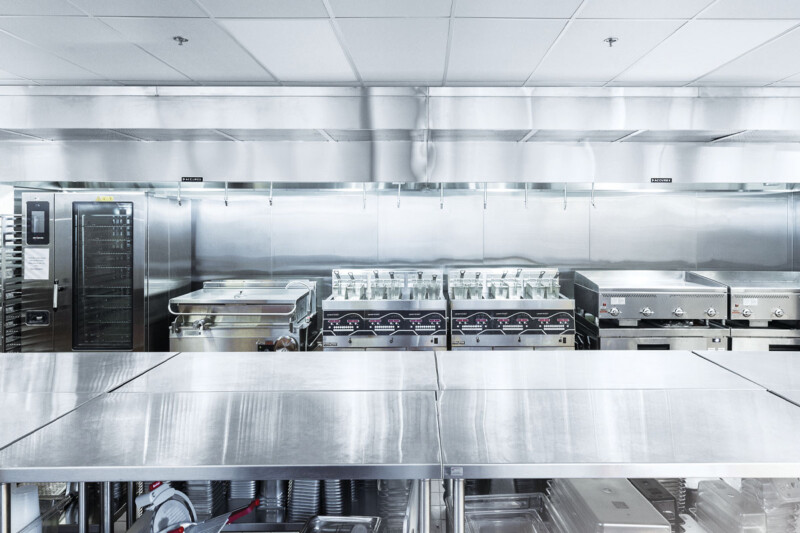 Maintenance
Industry pros share best practices when it comes to maintaining commercial kitchen ventilation systems.