FER Industry Excellence Awards Hit a High Note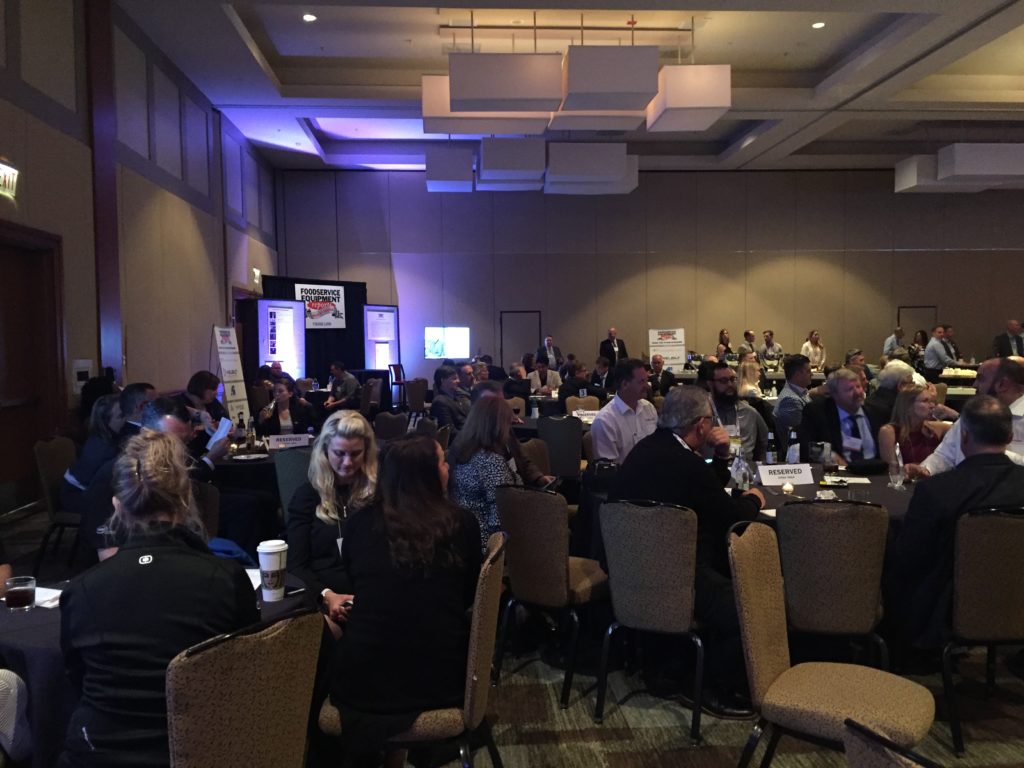 Two days into the 100th annual NRA Show, people are ready to recharge and network off the show floor, sharing impressions of the day's business and enjoying a cocktail and some good food. They found the right venue Sunday night, when more than 250 industry professionals gathered to celebrate the winners of Foodservice Equipment Reports' Industry Excellence Awards.
Colleagues, friends and supporters from every channel of the equipment and supplies industry, including operators, manufacturers, manufacturers' reps, dealers, consultants and service agents, were at the Hyatt Regency McCormick Place May 19 to celebrate the magazine's 18 award winners and 25 KI recipients.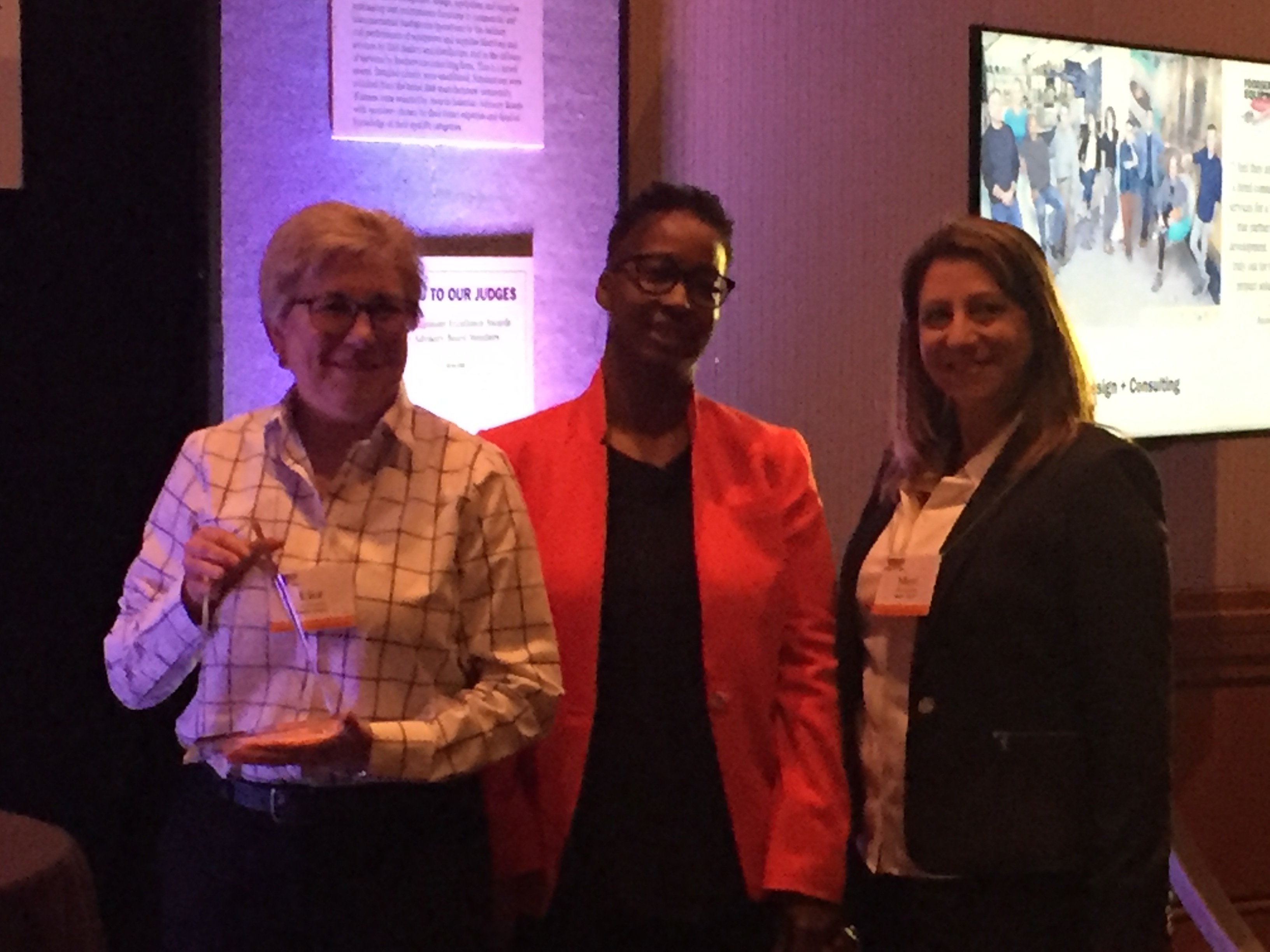 Young Lion and Management Excellence award winners mixed with Industry Service honorees, took congratulations from their peers and award judges, and one-by-one, enjoyed the spotlight as Editor in Chief Kelly Killian and Managing Editor Allison Rezendes lauded their accomplishments and presented the awards.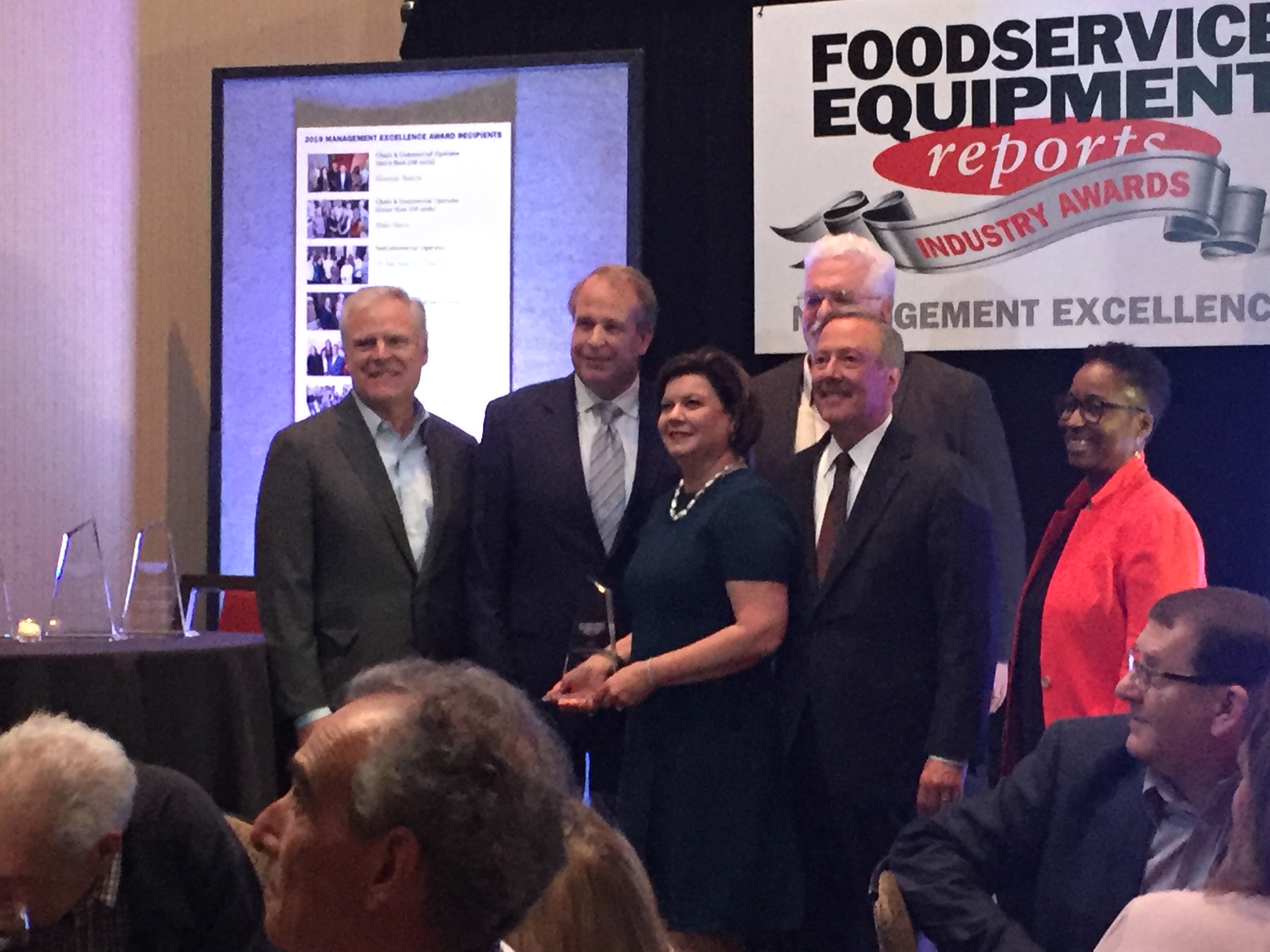 The 18 honorees were:
Young Lions: L. Gene Clark, President-Clark Food Service Equipment; Dan Dibeler, K&D Factory Service; Brian Gill, Five Guys; Maya Vincelli, University of Richmond (Va.); Mike Klosterman, Apex Commercial Kitchen; and Joseph Schumaker, FCSI, SCG FoodSpace.
Industry Service: Jeff Cook, McDonald's; Mike McGuire, Zink Foodservice; Eric Norman, Clevenger Associates; Brad Pierce, Restaurant Equipment World; and Wayne Stoutner, Duffy's-AIS.
Management Excellence: Bloomin' Brands, Shake Shack, Burkett Restaurant Equipment & Supplies, TriMark USA, SSA, Hawkins Commercial Appliance Service, and UC-San Francisco Medical Center.
The event was supported by platinum sponsors ITW FEG and Welbilt; gold sponsor Ali Group; silver sponsors Advance Tabco, Continental Refrigerator, Heritage Parts, Jackson WWS and Vollrath; and association sponsors CFESA and MAFSI.
The magazine will have full coverage and photos in the July issue.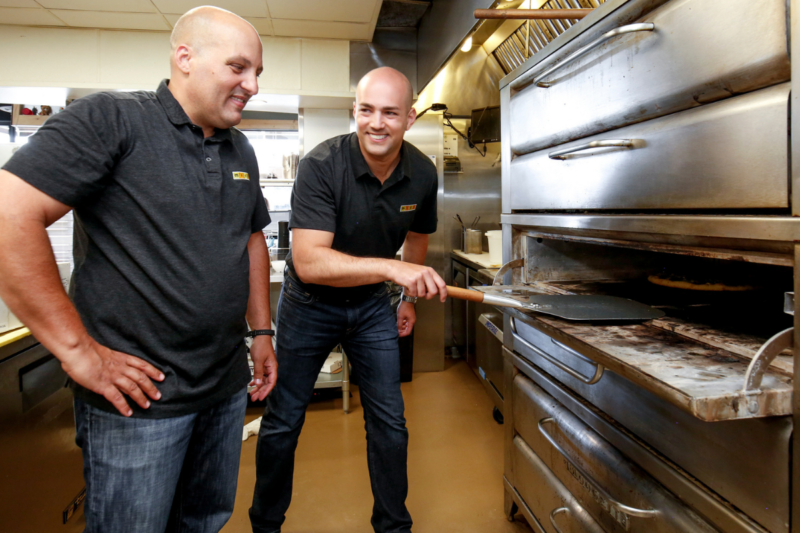 Company News
The brand announced it signed its first franchise deal with Black Bear Diner and Smashburger franchisees Lucas Farnham and David Doty to bring 30 Mici locations to the Phoenix market.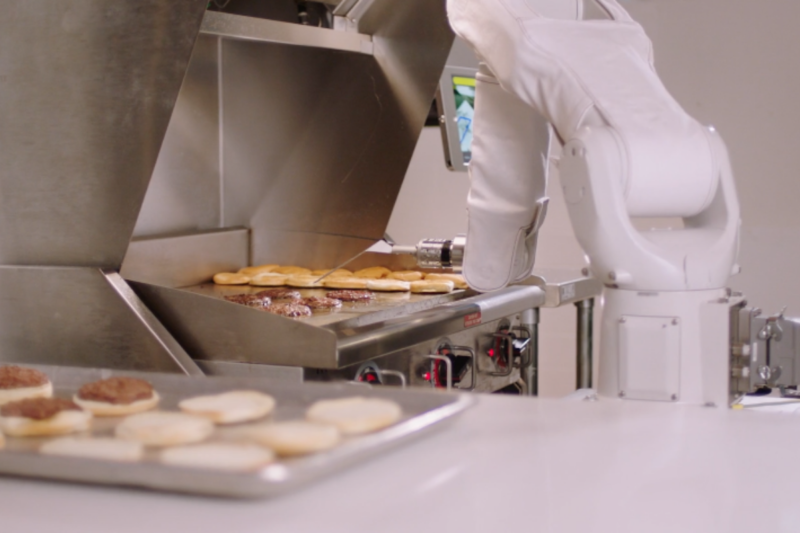 Company News
The latest CaliBurger restaurant is coming with a cook already in the kitchen.