Robotic Fryers and Dishwashers: Chains Dig Deep for Tech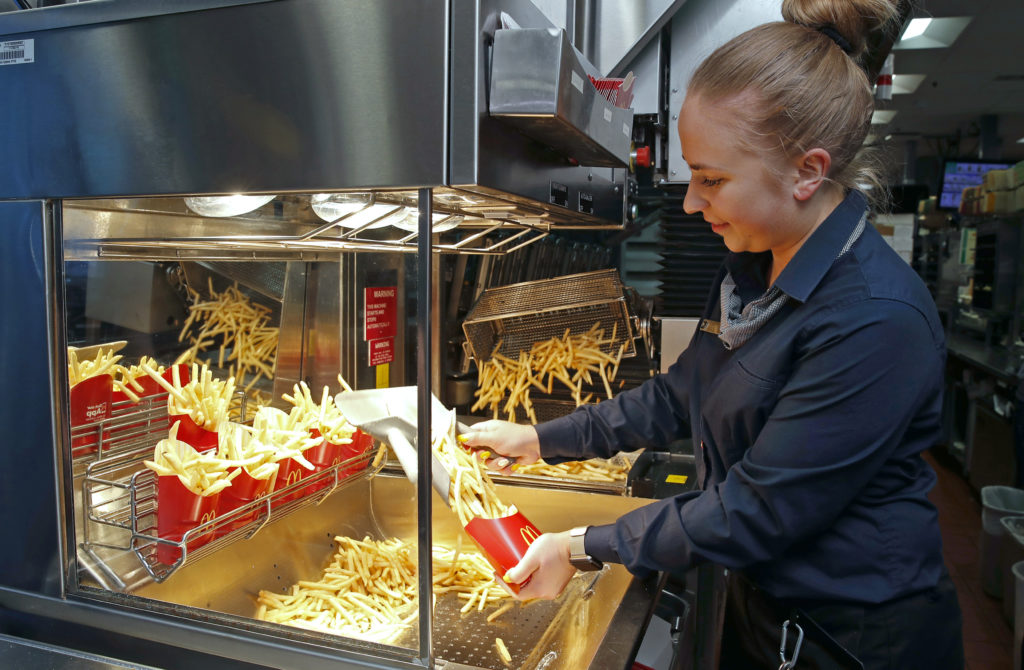 Self-order kiosks are so last year.
Today chains are testing and implementing innovations in the kitchen and drive-thru lanes that depend on AI and robotics that go beyond flipping burgers.
McDonald's Corp. is testing voice-activated drive-thrus and robotic deep-fryers at a suburban Chicago outlet, and piloting a program with Uber Eats using drones to reduce delivery times. Tech innovations, which will also include automated beverage equipment, are anticipated to improve customer wait times. "We've never been more focused on improving the experience of the drive-thru, in particular, the speed of service," the chain giant—labeled as among the worst in drive-thru wait-times among its top QSR competitors—said in its Q1 earnings report.
But McDonald's isn't the only chain investing in technology.
Sonic has been testing an AI drive-thru system and Burger King looks ready to expand its geolocation service, the Traffic Jam Whopper, delivering food to consumers stuck in heavy traffic beyond Mexico City and into Los Angeles, Shanghai and São Paulo.
Chick-fil-A is using an AI system to analyze social media posts to identify potential food safety issues, while Domino's AI efforts focus on quality control. Its DOM Pizza Checker, currently testing in Australia and New Zealand, scans measures variables against data set for the ideal pie, including type, toppings, topping distribution, and size. Last year, the chain started testing voice recognition to take orders over the phone.
Startups are coming up with some new ideas to take on one of the most repetitive and toughest-to-staff roles in the kitchen: dishwashing. Engineered for high-volume cafeterias, Dishcraft's robotic dishwashing system works only with the company's magnetized plates and bowls, which are picked up from the stacker, cleaned with a rubber scraping wheel and rinsed them with gray water. Dishcraft's founders says cameras, sensors and "dirt identification algorithms" find and clean every last spot of food, even those that would be invisible to the naked eye.
The machine stacks cleaned plates and bowls into racks, which are placed into a standard sanitizer—by a human worker.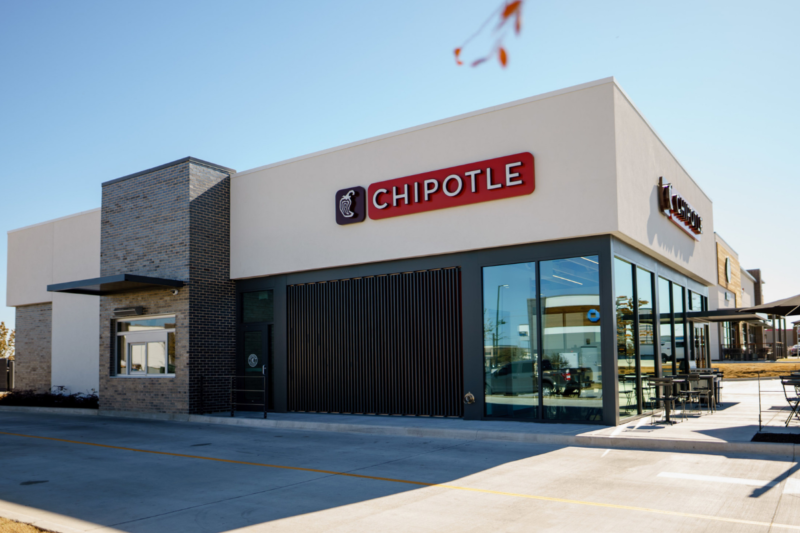 Company News
Despite not yet recovering all its in-store sales, periodic staffing challenges, menu price hikes and supply chain disruptions, Chipotle Mexican Grill had a record third quarter, bringing in $2 billion...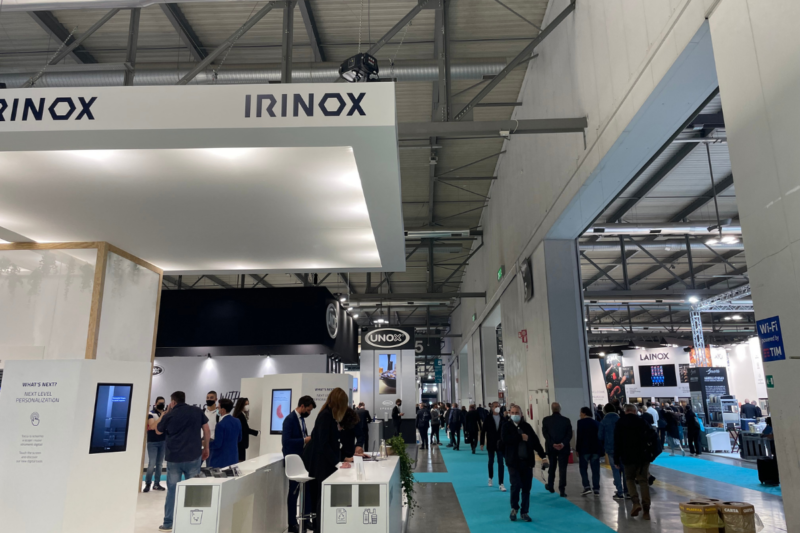 Events
HostMilano, one of the largest foodservice equipment shows in the world, kicked off today in Italy, and FER is on location.