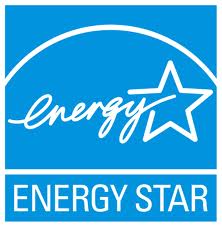 Ever wonder how much energy you're saving with Energy-Star-rated equipment? What's the cumulative effect?
The answers vary by type of equipment, of course. But consider Energy Star's first-ever commercial foodservice category—reach-in, solid-door refrigeration. Since its unveiling in 2001 at The NAFEM Show, industry observers figure refrigeration takes considerably less than half the energy it did 18 years ago, maybe even as little as 25%. That is major progress.
And the work continues. In 2018, Energy Star rolled out a new V1.1 Commercial Coffee Brewers specification, and the first two manufacturers got quite a few models certified.
Meanwhile, last year Energy Star also launched its inaugural Commercial Food Service Workshop. The meeting, held at McCormick Place in Chicago during the National Restaurant Association Show, drew manufacturers, utilities, channel partners and kitchen design consultants to pick up some hard industry data about energy consumption, and to discuss strategies for leveraging the Energy Star brand to influence more customers to purchase energy efficient equipment. One morsel offered for consideration: Commercial foodservice spends $40 billion annually on energy. A 10% reduction would be equivalent to growing the entire industry by a half percent.
At this year's CFS Workshop, attendees discussed and continued developing a "midstream" strategy for incentivising the channel to promote Energy Star equipment.
The next 18 months are busy ones for revisions. On tap:
"This year, the program is prioritizing commercial dishwashers and ovens for product specification revisions," says Tanja Crk, product manager commercial foodservice at Energy Star.
The EPA is actively looking into possible scope expansion of the Energy Star commercial refrigeration specification to incorporate chef bases, buffet prep tables and blast chiller products to the specification next year.
Additional work on ice machines and steam cookers is slated for next year.
A new federal standard for refrigerated beverage vending machines has been in effect since January, and at press time the revised Energy Star spec was due to be finalized in July.
Savings at a Glance
Here's how efficiency profiles on the nine categories of Energy Star-rated equipment models compare to current standard models. (For more information visit energystar.gov/cfs.)
Coffee Brewers
Typical energy reduction: 35%
Average annual savings per unit $35
Dishwashers
Typical energy reduction: 40%
Typical water reduction: 50%
Average annual combined savings per unit: $1,500
Fryers
STD. VAT ELEC.
Typical energy reduction: 14%
Average annual combined savings per unit: $260
STD. VAT GAS
Typical energy reduction: 30%
Average annual savings per unit $410
Griddles
ELEC.
Typical energy reduction: 11%
Average annual combined savings per unit: $135
GAS
Typical energy reduction: 10%
Average annual savings per unit: $95
Hot Food Holding Cabinets
Typical energy reduction: 70%
Average annual savings per unit $325
Ice Makers
BATCH TYPE
Typical energy reduction: 10%
Typical water reduction: 20%
Average annual combined savings per unit: $75
CONTINUOUS TYPE
Typical energy reduction: 16%
Average annual savings per unit: $145
Ovens
Typical energy reduction (averaging gas and electric types): 20%
Average annual savings per unit (electric): $680
Average annual savings per unit (gas:) $140
Refrigerators and Freezers
Typical energy reduction (among all types): 20%
Average annual savings per unit, solid-door refrig: $30+
Average annual savings per unit, glass-door refrig.: $45
Average annual savings per unit, solid-door frzr.: $55+
Average annual savings per unit, glass-door frzr.: $100+
Steam Cookers
Typical energy reduction: up to 60%
Typical water reduction: up to 90%
Average annual savings (both elec. and gas): approx. $1,000 per unit