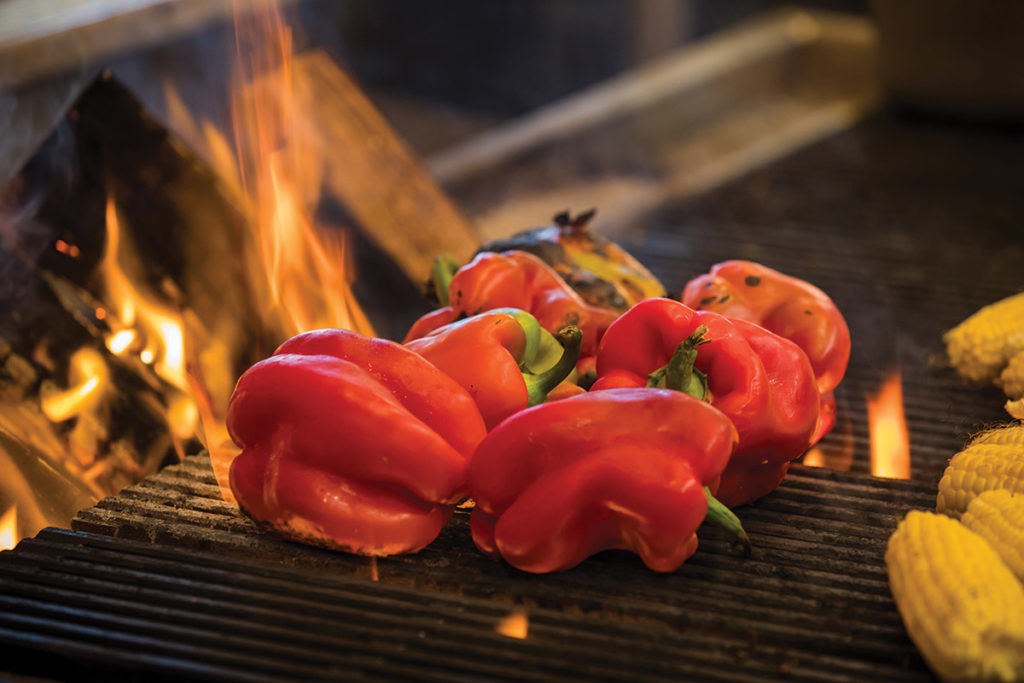 A Wood Stone Mt. St. Helens grill is the centerpiece of the display kitchen at Firebirds Wood Fired Grill, a collection of contemporary-polished restaurants. "A vast majority of menu items served to our guests comes through that piece of equipment," says Executive Chef Steve Sturm, pointing to the menu's steak and seafood as well as vegetables. "It creates a show for our guests. Its flame is visible in the majority of the restaurants' dining rooms and guests can see our grill experts working." Sturm says the company started out using a grill hat worked well, but when they moved it to the front of the cookline, facing guests, it didn't create enough of a show. It was a box-type grill and cooks had to prepare menu items directly over the fire. But with the Wood Stone grill, the fire sits up against the rear of the unit, closest to guests, creating visual appeal. Cooks rake coals forward and prepare items over those. The heat-sink-style firebox is cast from dense high-temperature ceramic and comes with a stainless exterior, wood storage cabinet base and casters. Based in Charlotte, N.C., Firebirds operates 49 restaurants through the U.S.
Wood Stone
woodstone-corp.com
---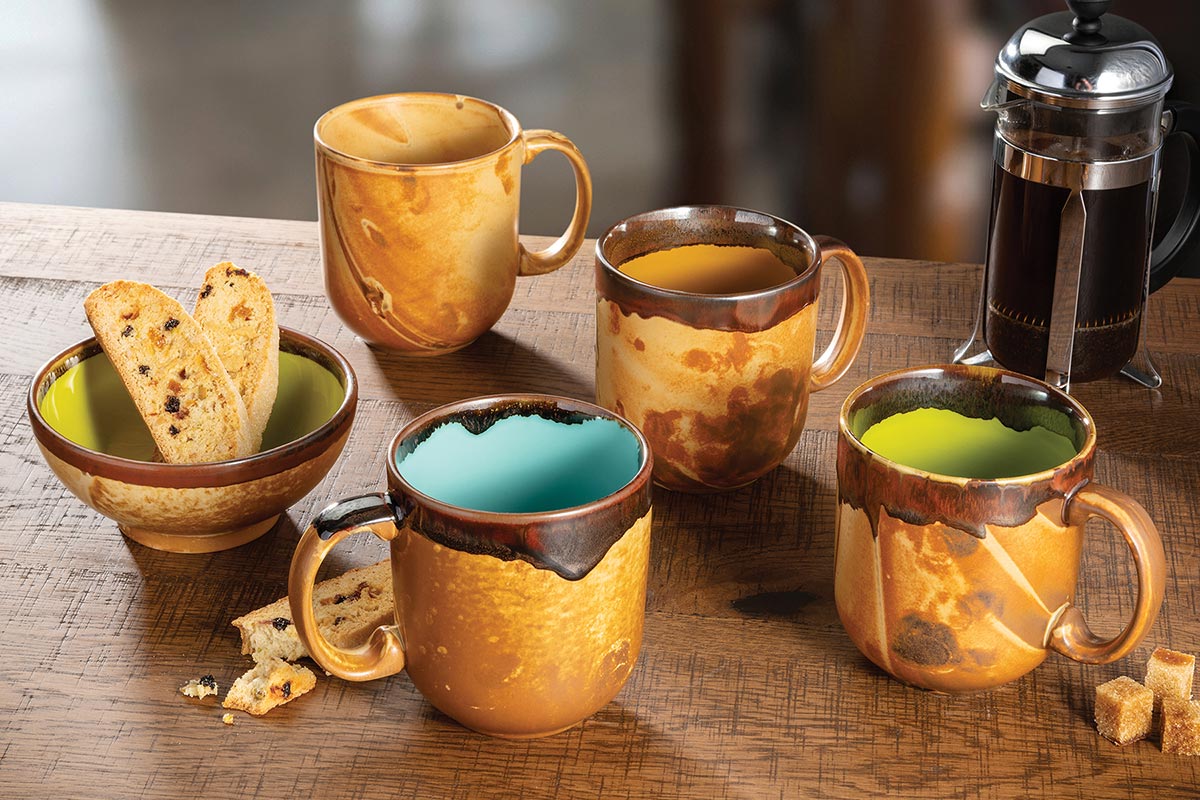 BRIGHT COLORS
Fresco Hues mugs come in a 14-oz. cafe size and are available in three vibrant interior colors: robin's-egg blue, goldenrod and lemongrass. Homer Laughlin created Fresco Hues with the latest in ceramic design and pottery engineering, combining strength and durability with the look and feel of handcrafted originals.
Homer Laughlin China Co.
---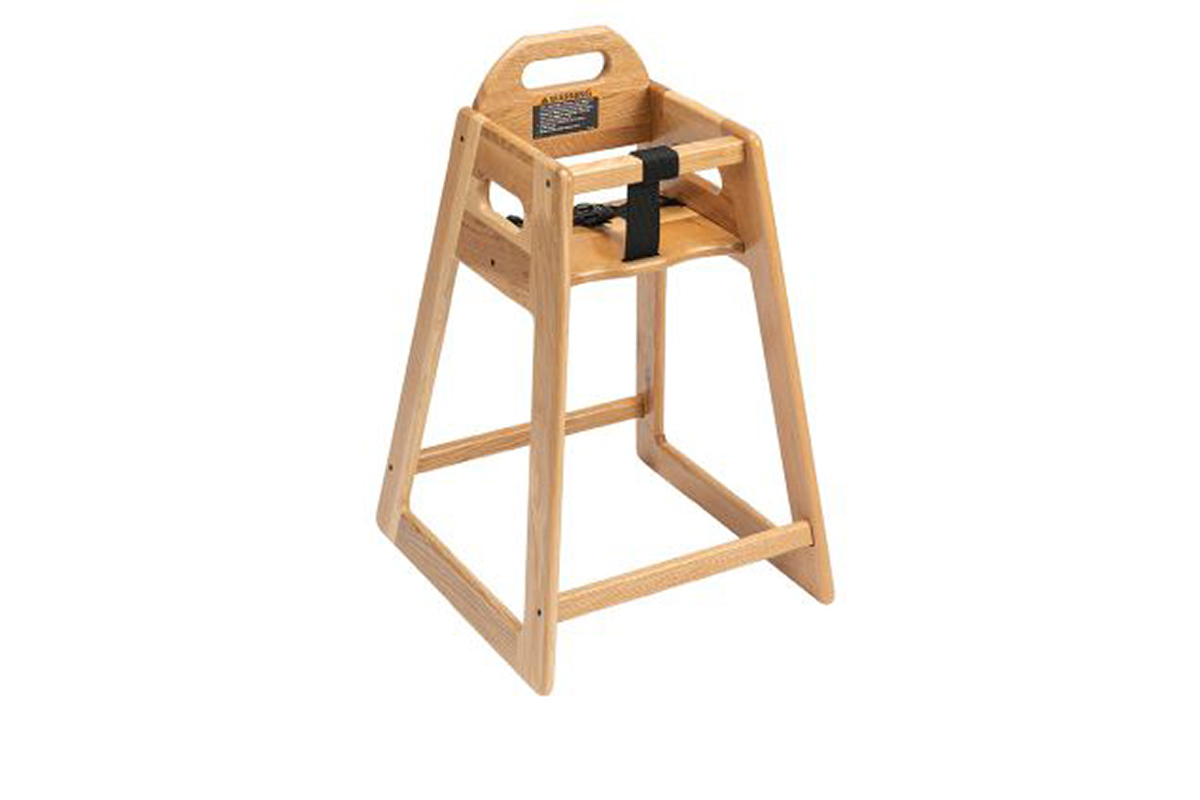 FOR THE KIDS
Marston High Chairs are ASTM F404- 18 compliant. The C-40 high chairs are solid ¾-in. oak with mortise and tenon construction. A modified chair back restricts upside-down use of the chair. The wider base stance improves chair stability and prevents chair tipping. Choose from walnut, natural and black finishes.
Tomlinson/Crown Brands
---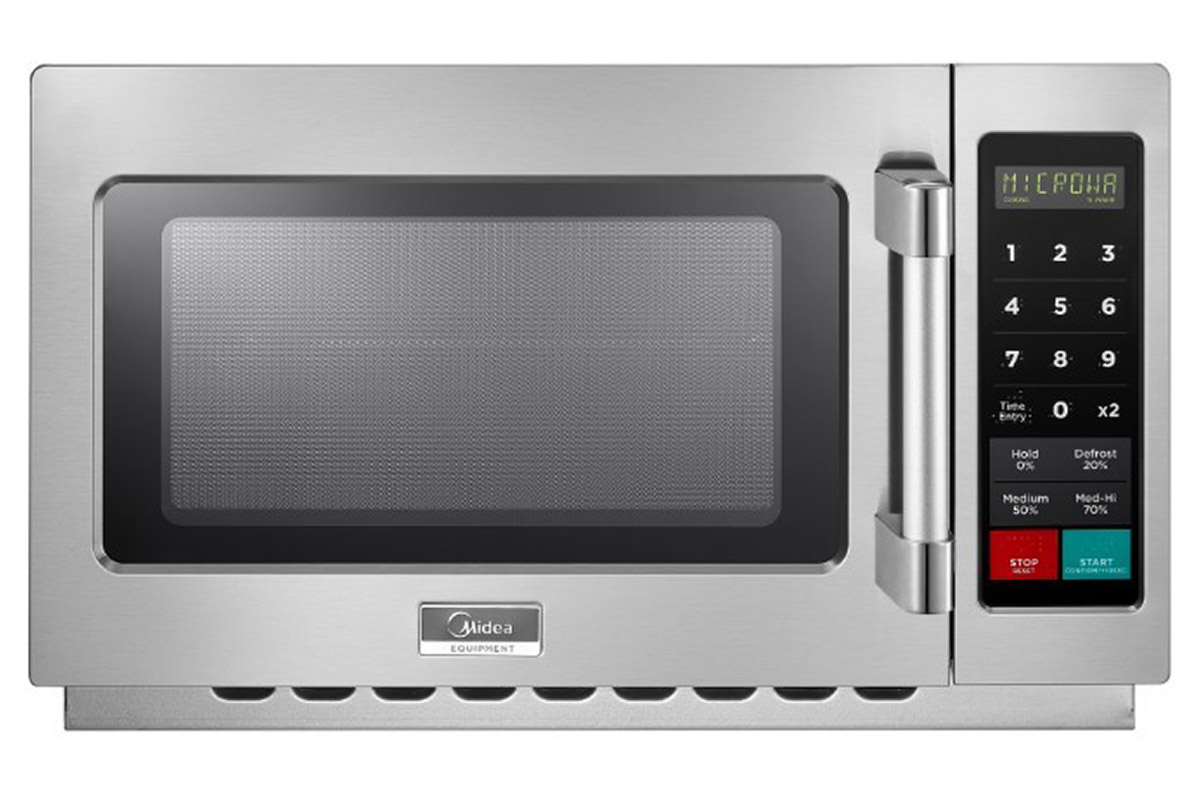 GREAT DEAL
The Midea 1.2-cu.-ft. "N" Line commercial microwave features a large cook cavity, large easy-to-read controls, brushed stainless door and cabinet, polished stainless interior, an ADA-compliant EZ Grab-and-Go door handle and a choice of dial or touch controls. These models are available in 1000W/120V or 1400W/208V/230V-240V. The highquality, economically priced units are suitable for any medium- or high-volume foodservice establishment.
Midea
---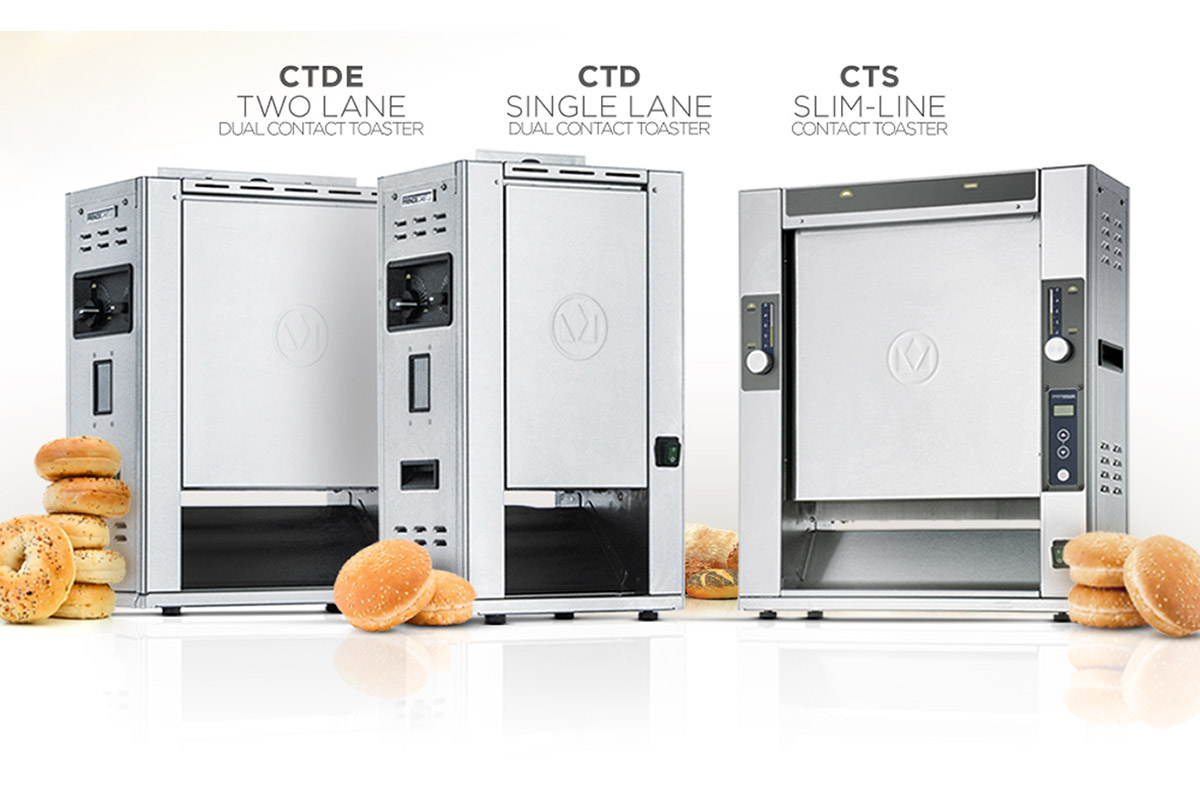 HIGH-SPEED TOASTING
Prince Castle has introduced its Optimum Series Vertical Contact Toasters. The toasters boast adjustable toast times and temperatures, programmable large touchscreens with LCD displays, increased toasting speeds and easy-to-maintain conveyor belts.
Prince Castle
---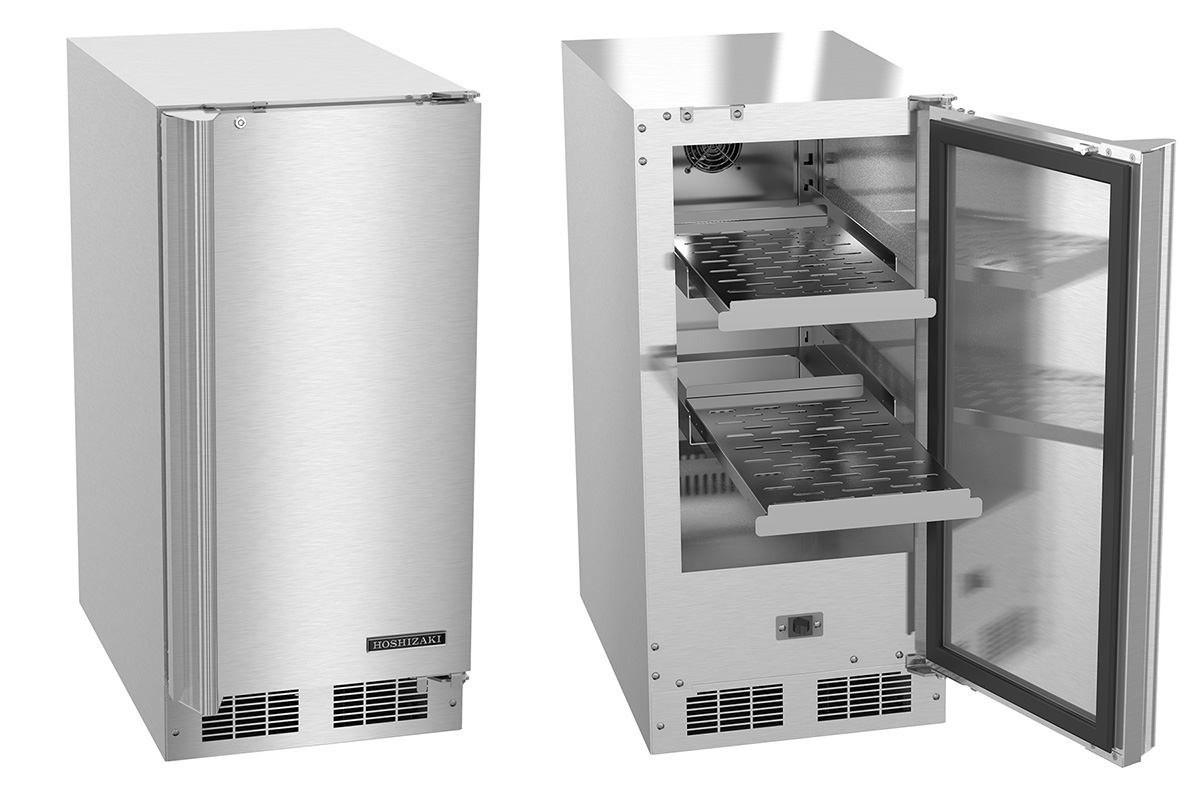 JUST IN TIME FOR SUMMER
The HR15A Slim undercounter refrigerator is UL listed for outdoor use. The Energy Star-rated unit uses environmentally friendly insulation and R600A refrigerant and is constructed of 100% recyclable stainless. The 31½-in.H unit comes with a field reversible, lockable, stainless door with a full-length stainless handle and a front-breathing bottom grill design for a seamless install with adjacent cabinets and countertop.
Hoshizaki America
---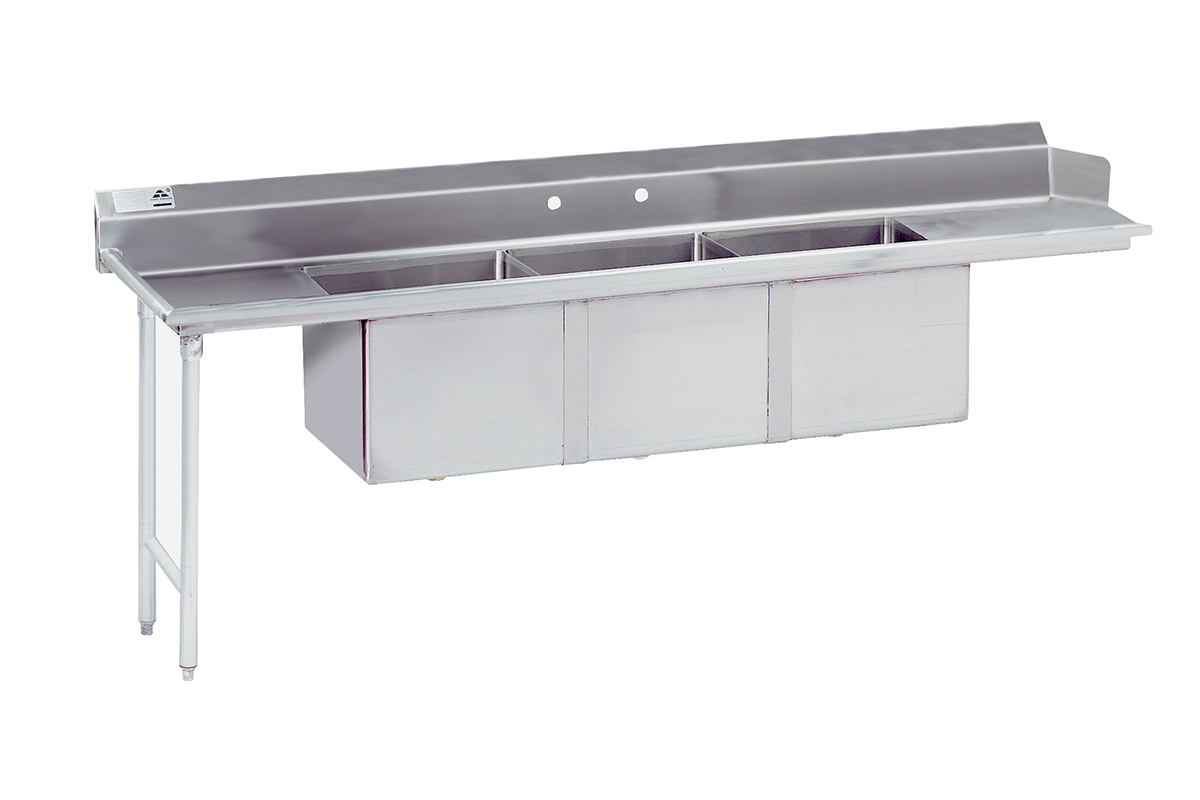 DISHROOM GEAR
This 16-ga. stainless dish table with three-compartment sink comes with a tile edge for easy installation. The sink bowls are positioned to optimize work surface area. Choose from a range of widths, from 83 in. to 143 in., and bowl sizes. Check the dishmachine compatibility chart on the Advance Tabco website to ensure a proper fit.
Advance Tabco
---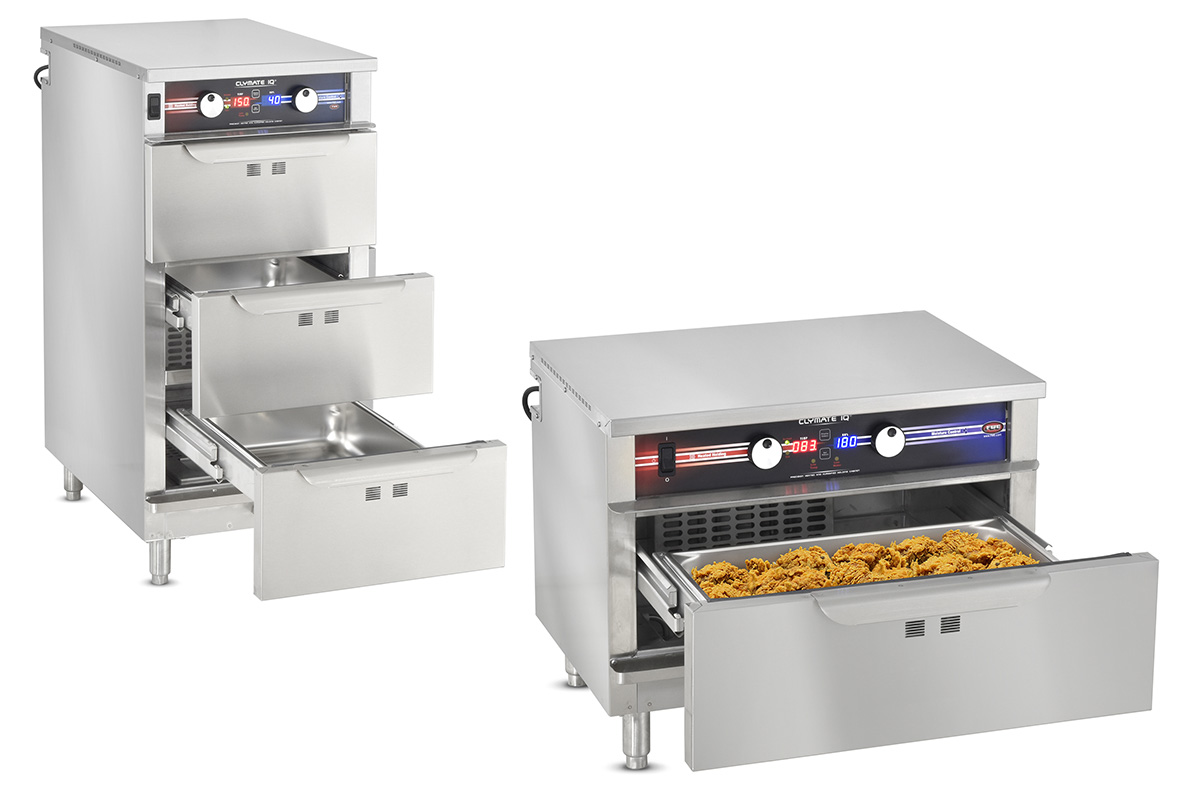 PRECISE HOLDING
The new series of FWE Drawer Warmers uses the same Precision Holding Technology employed in the full-size Clymate IQ cabinets, keeping hot products moist and flavorful or crisp and savory, by just dialing the precise temperature and humidity set point. The cabinets accommodate standard hotel pan and tray sizes and are available in a variety of single- or multiple-drawer models. Units feature commercial durability with stainless construction.
FWE
---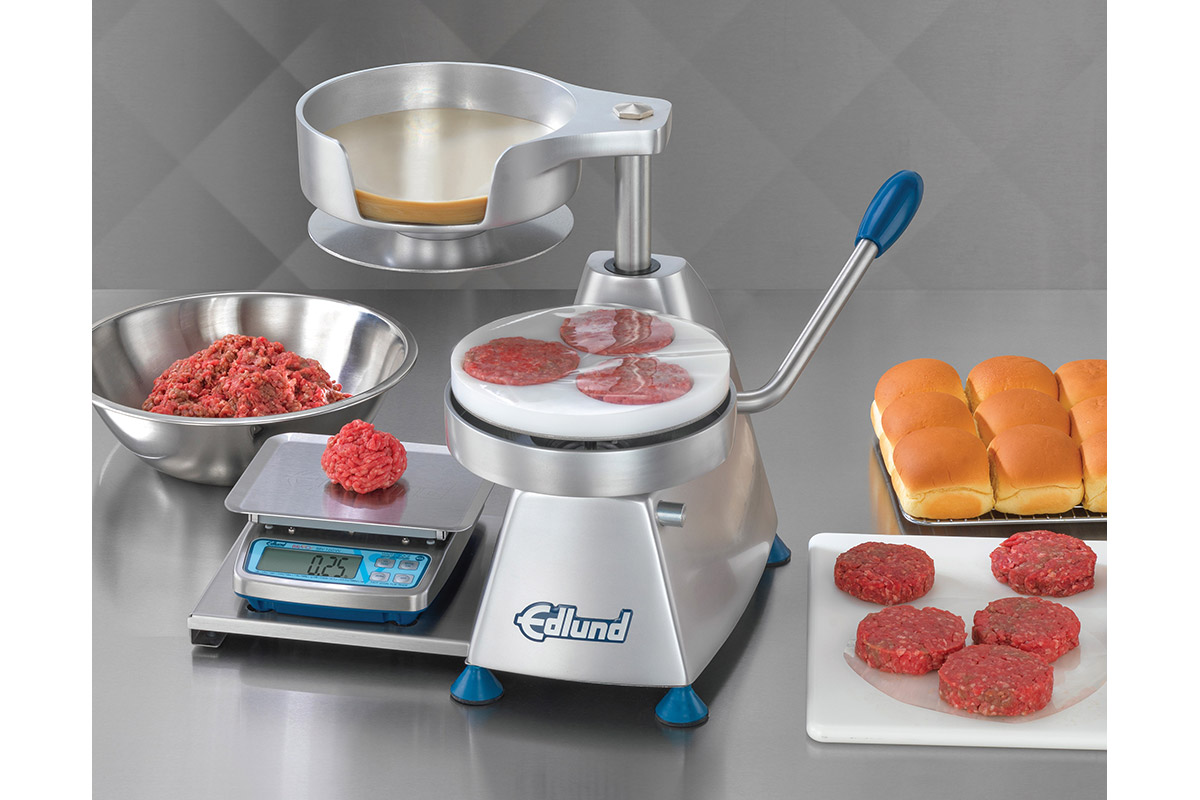 PERFECT BURGERS
The Edlund EBP Series Burger Presses help you create burgers that make profits sizzle. Whether you're making beef, turkey or vegan burgers, the three heavy-duty, easy-to-use models ensure patties are always the right size and weight. Add an Edlund BRV-160W waterproof scale for consistent portion control.
Edlund Co./Ali Group
---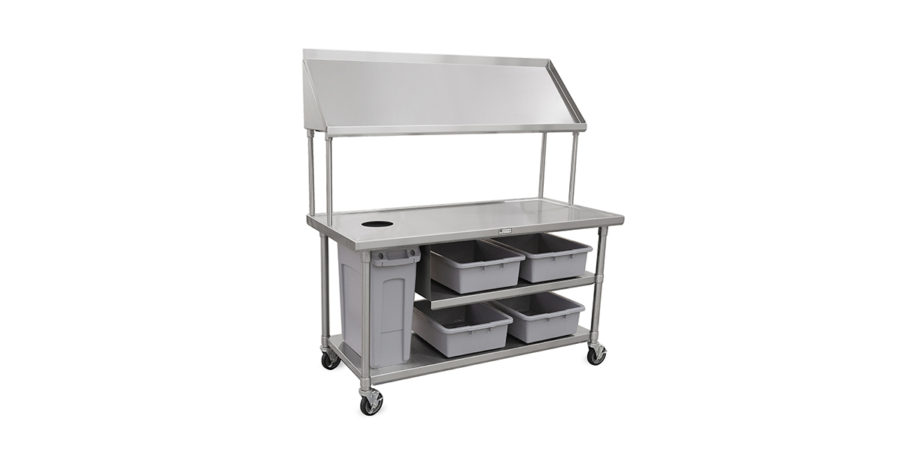 EASY CLEANUP? YES, PLEASE
The Mobile Bussing Table helps make cleanup jobs stress free for any foodservice establishment. This versatile table features a 16-ga. stainless top with a marine edge and a scrap hole cutout, two stainless undershelves that fi t one Slim Jim trash can and standard size bussing tubs, an upper slanted sorting shelf with storage for glass racks and a weep hole for liquid draining. The 5-in. locking casters allow for mobility.
John Boos
---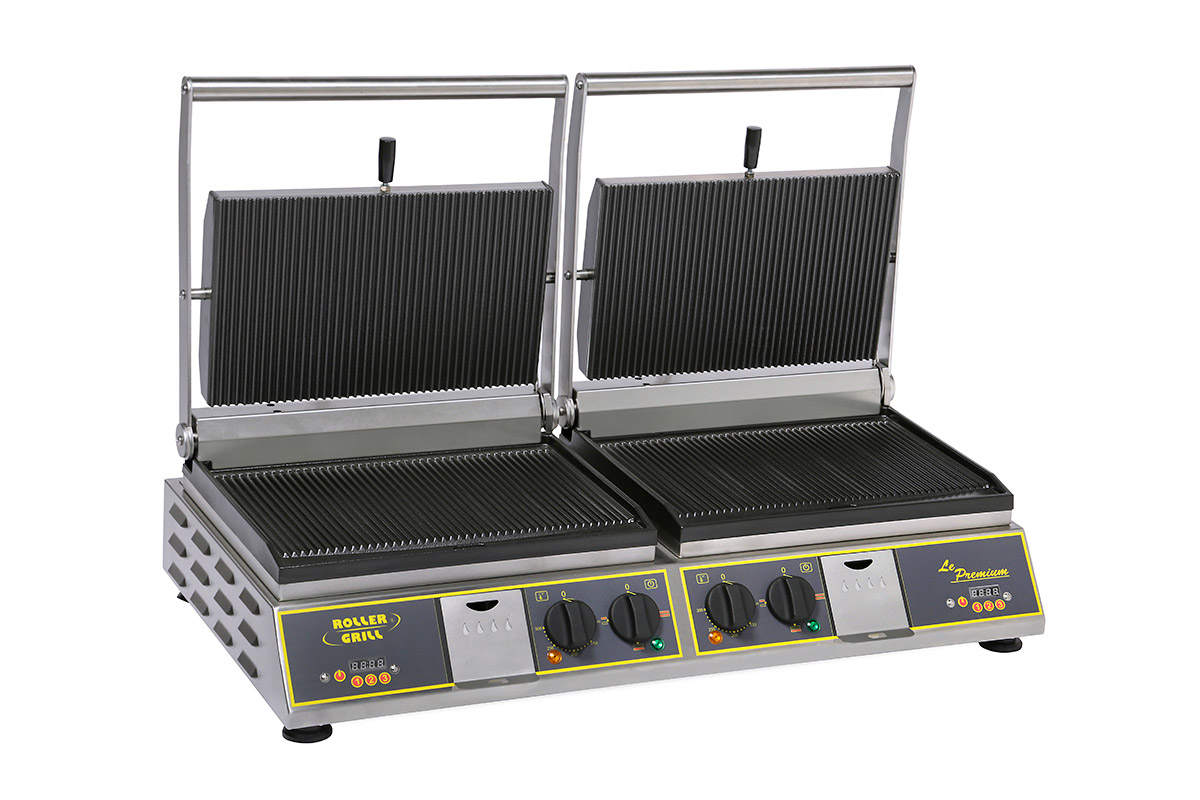 CREATE CUSTOMER FAVORITES
Equipex's Panini Premium Series serves as a two-in-one cooking solution that allows you to cook panini-style or heat only the bottom plate with just the fl ip of a switch. Fast heat-up time and thermostatic controls help you achieve consistent results. Enameled cast-iron surfaces make for easy cleaning. Offered standard with a three-position electronic programmable timer and available in all-grooved or grooved-top/smooth-bottom plates, the series comes in two sizes and is available in 120V or 208V/240V.
Equipex
---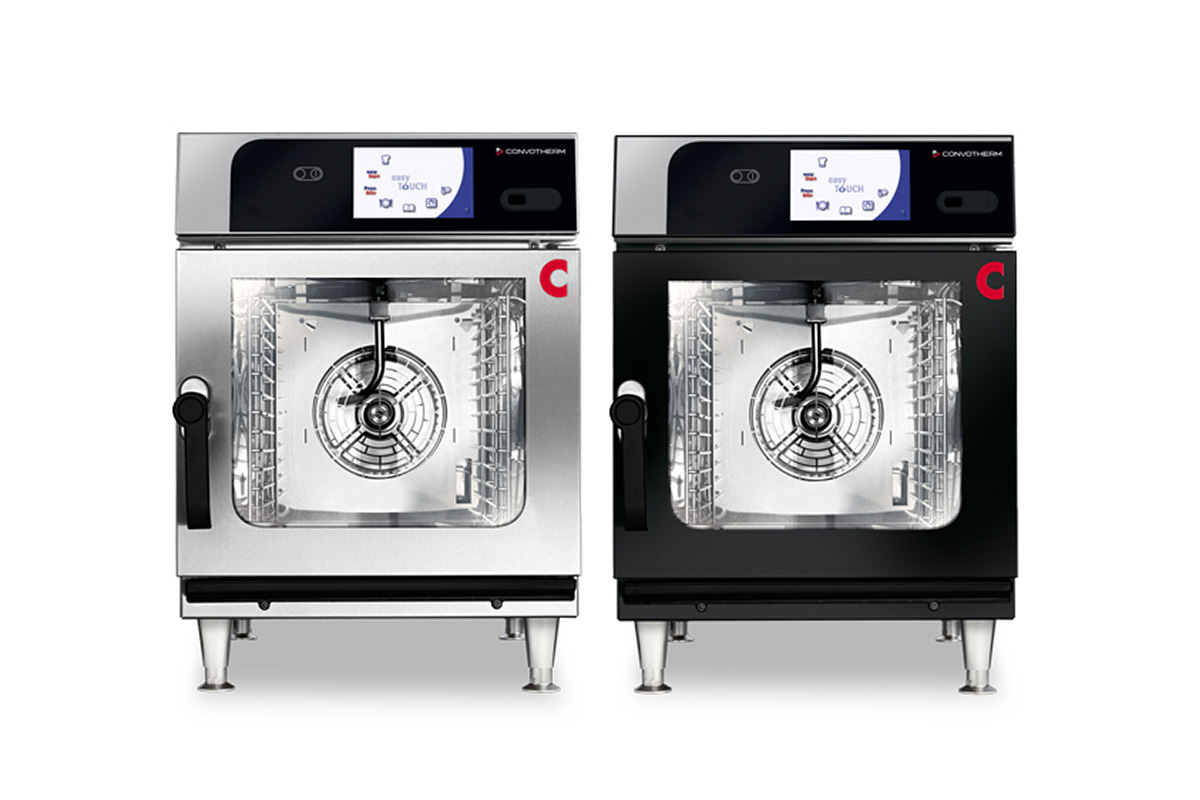 LESS IS MORE
Redesigned inside and out, Convotherm's mini now has an extra-large observation window, a black control panel and an appealing black matte finish option ideal for front-of-house. The new Safe Cool Down cools the combi oven quickly and safely with the door closed. Steam Protect automatically vents steam prior to the end of every cook cycle. An additional access panel improves serviceability while an express cleaning mode makes for quick cleanup.
Convotherm/Welbilt
---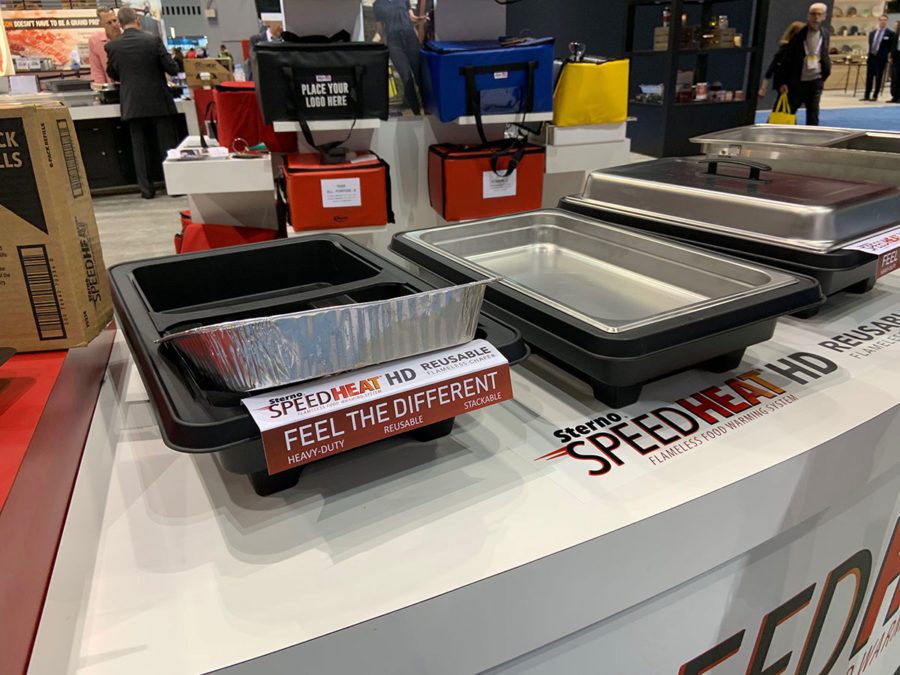 KEEP IT HOT
Sterno's SpeedHeat food warming system for catering applications has expanded to include four new products. SpeedHeat is a flameless system with zero ramp-up time that emits high-heat steam to keep food at ideal serving temperatures for the duration of the event. The line now includes refi ll packs, additional disposable chafer sizes in ½ and 1⁄3 sizes and a heavy-duty reusable chafer, called SpeedHeat HD (shown).
Sterno Products
---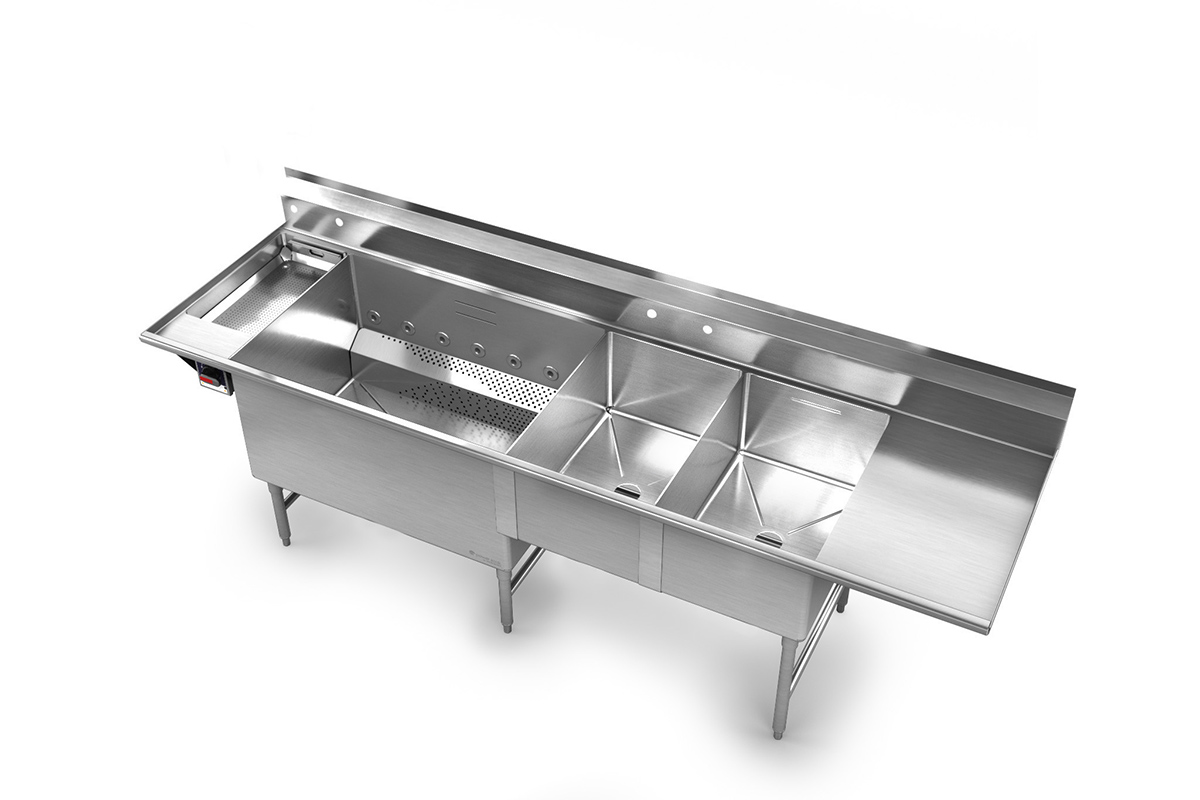 CUT WASHING LABOR
Power Soak Intro offers a low-cost solution to high-cost, time-consuming handwashing in kitchens that use the standard three-compartment sink. With a combination of rotating wash water, heat and detergent, the Power Soak Intro efficiently scrubs and sanitizes kitchen wares to effortlessly eradicate stubborn baked-on food soils.
Power Soak/Unified Brands
---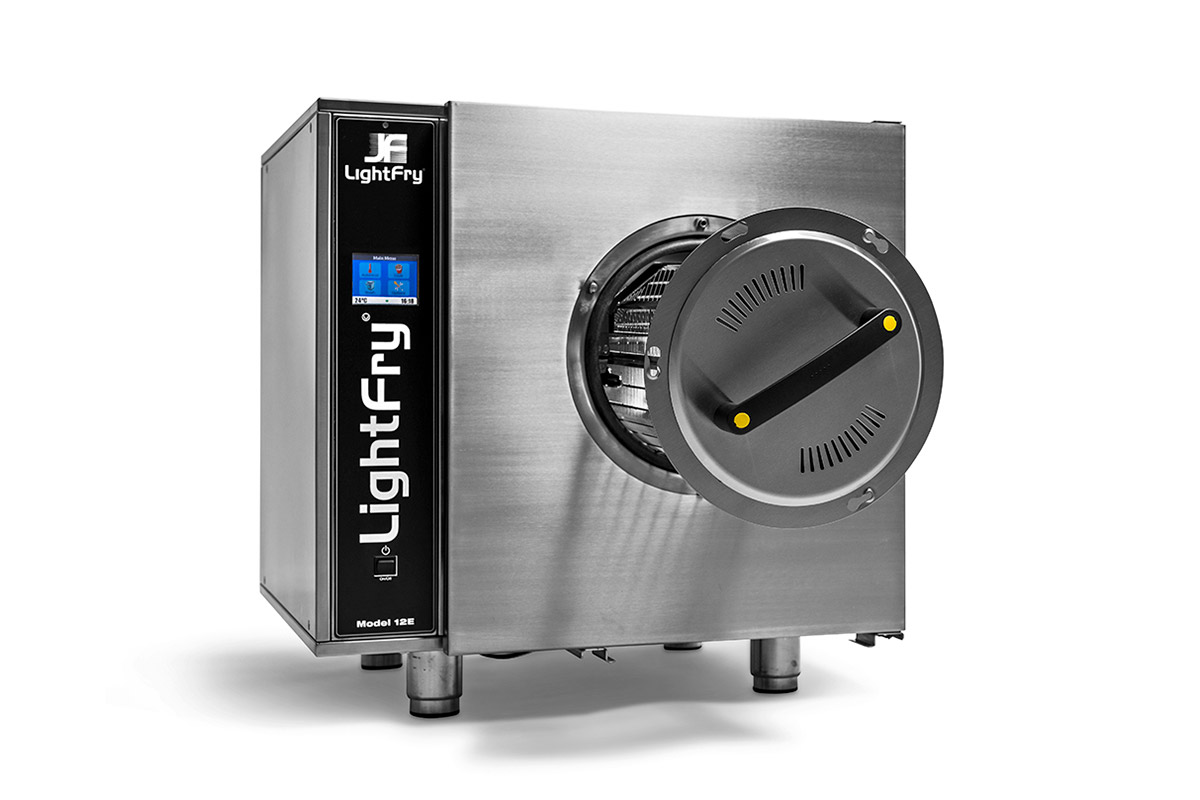 DEEP-FRY WITHOUT OIL
LightFry deep-fries food with hot air, steam and a rotating basket. It produces foods with the same crunchiness and experience as traditional deep-frying but uses less fat, reduces risk of fire, doesn't produce oil mist, requires less power and is easier to clean. Unit measures 27-in.W x 25- in.D x 29-in.H. Order a custom hood and install the unit nearly anywhere.
Eatgood
---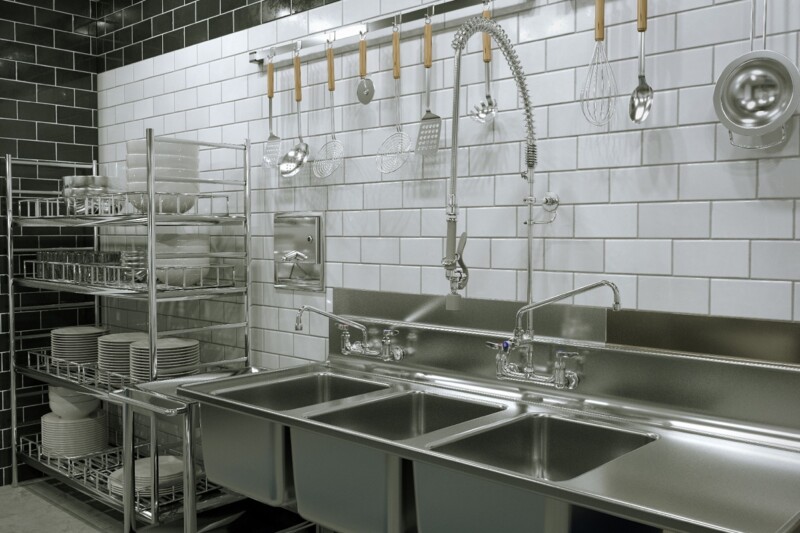 Equipment
Water leaks and unwanted water use cost US restaurants over $1 billion dollars every year. That's a lot of water and money down the drain. As sustainability becomes an increasingly…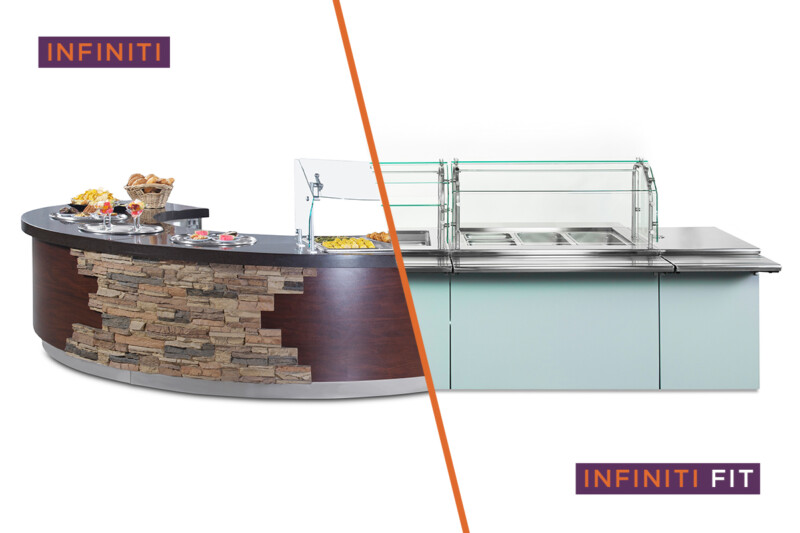 Equipment
While aesthetics and functionality are always top of mind when considering a new serving line solution, it's important that operators also consider the business angle of this decision. In this…