How Convection Meal-Tray Retherm Systems Improve Patient Feeding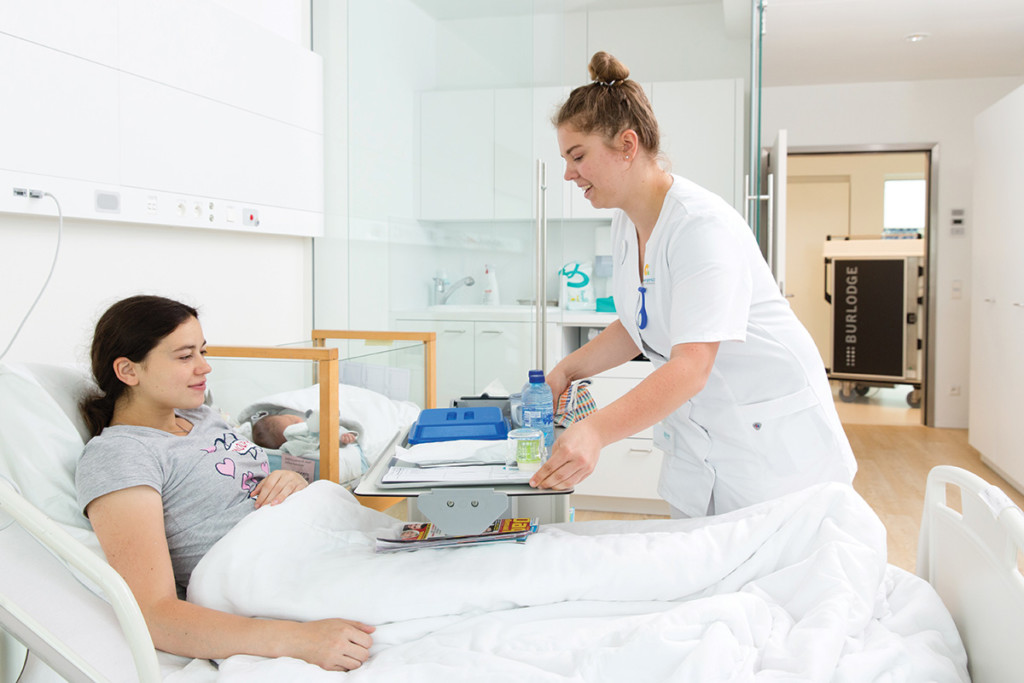 In the past five years, we've seen an evolution—maybe even a revolution—in patient feeding in hospitals and long-term-care facilities. New developments in patient meal-tray retherm systems go a long way toward solving foodservice directors' eternal problem: making sure trays get all the way from the kitchen to the patient with hot foods still hot, cold foods cold and both retaining peak flavor.
Just a few years ago, conduction was a common way to keep hot foods hot. Heating discs embedded in trays, designed to go under a plate and a bowl, kept those two spots—and only those spots—at temperature. The under-plate heating discs worked only with the manufacturer's dedicated dishes, designed to fit on the heated circles. It was standard practice for staff to feel the bottom of every tray as it was loaded in the rack to make sure the heating system was functioning. And the system did nothing to maintain temperature in cold items on the same tray, which would typically arrive tepid.
Now, the industry has gone all-out on retherming by convection. Manufacturers and healthcare foodservice directors say it's not only a superior technology, but can be more cost-effective in the long run.
The Great Wall
The secret to convection retherm is a barrier wall in the transport cart between the two halves of each patient tray. In a typical system, heated and refrigerated air fans out to the nonelectrical cart from a separate docking station and circulates gently above each tray. (One manufacturer does offer retherm carts with their own heating and cooling, so no docking station is required.) Plates and bowls may be covered if the goal is to keep hot foods moist, or left uncovered to keep crispy items or roasted meats from getting soggy. The barrier dividing the tray is flexible enough to allow workers to slide trays into the rack slots, but tight enough to keep warmed or cool air from leaking to the other side.
Essentially, each tray becomes a small refrigerated cabinet and a low-heat convection oven. The refrigeration function in the docking station may be either self-contained or remote (air-cooled or water-cooled).