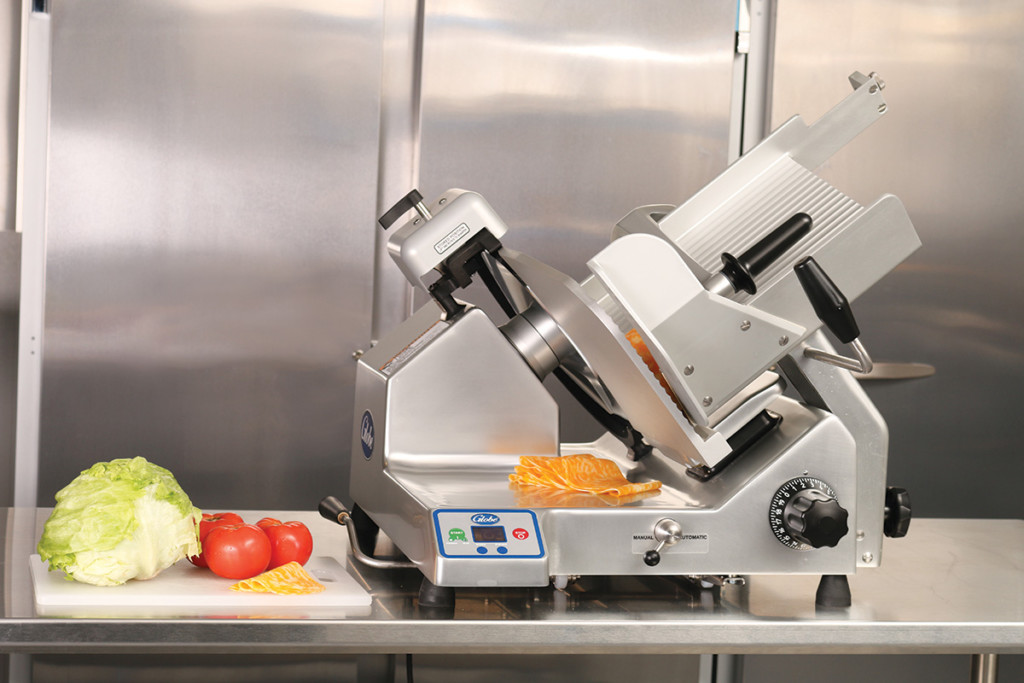 After years in the equipment repair service, Dan Cone thought he had seen it all. That is, until he made a repair call to the deli of a large grocery store chain for a problem with a slicer. "I got to the deli and immediately saw the slicer was pretty dented and beat up," says Cone, owner of Dan Cone Group Commercial Food Equipment Solutions in Moline, Ill. "Clearly the slicer had fallen off the counter and they had lifted it back up and were trying to act like it was a mechanical problem. It was just like catching a kid who wrecks his dad's car and parks it back in the garage hoping the dad won't notice the dent."
The slicer had fallen prey to a common issue with semi-automatic slicers: the back-and-forth motion of the machine's arm, with the added weight of a big chunk of meat, causes the entire slicer to move a little bit at a time. "In this case, the slicer had been turned on and the operator walked away to do a different task, and wasn't able to correct the slicer's placement before it fell off the counter," Cone says. The damage could have been prevented with appropriate supervision and the installation of brackets on the counter to help hold the slicer in place.
This is just one example of what can easily go wrong in the day-to-day use of a slicer at a busy deli or sandwich shop, but the other common problems are just as easy to prevent. Slicers can easily run a few thousand dollars, so it's important to take good care of the equipment to get the best possible return on your investment.
---