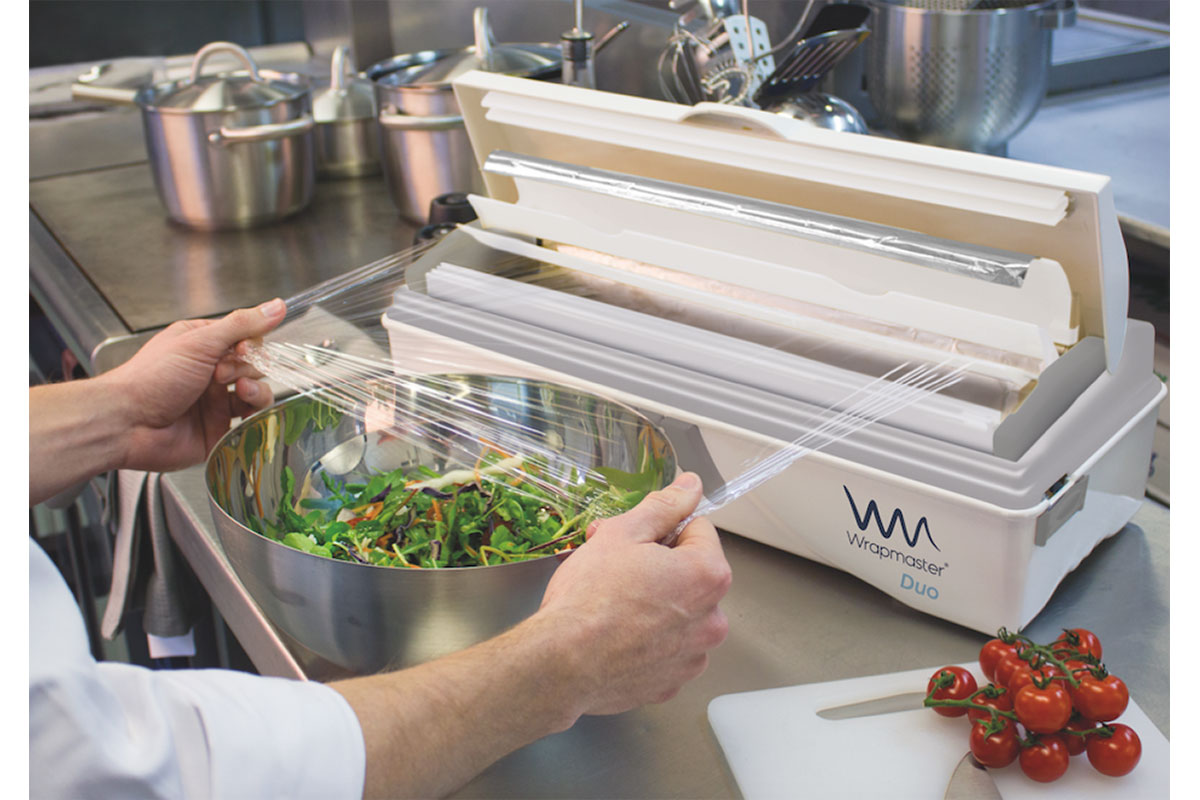 IT'S A WRAP
Wrapmaster foodservice dispensers and refill rolls are FDA compliant and come in a variety of sizes to suit any kitchen. Dispensers are easy to clean and sanitize during service, reducing the risk of cross-contamination. Model have a concealed blade, making them safe to use while providing the ideal cut every time. Dispensers also reduce waste and increase productivity when compared with traditional cutter boxes.
Wrapmaster
---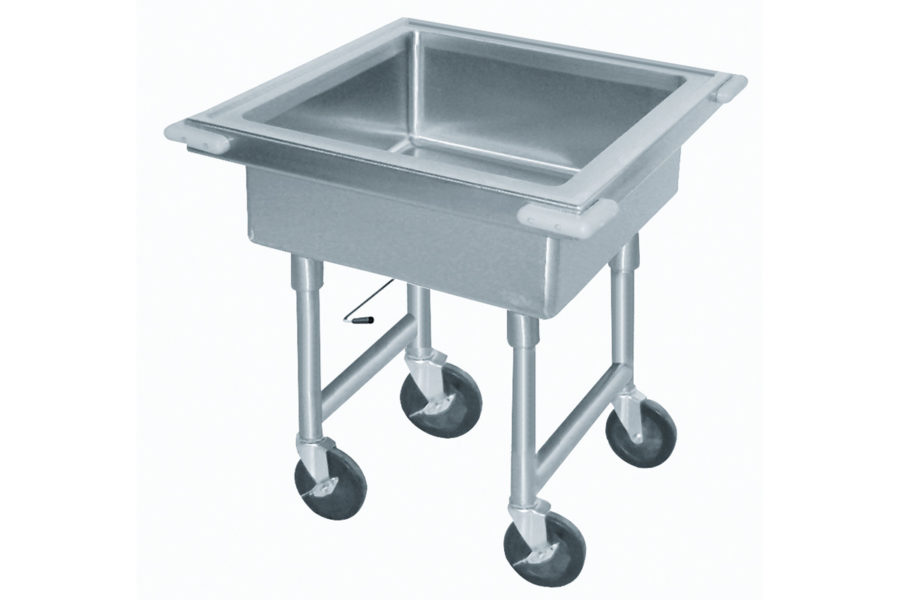 WASH SOLUTIONS
Advance Tabco's multipurpose mobile sinks move to where the action is happening; choose from 8-in.D or 12-in.D units. The company also offers silver soak sinks with an optional detachable chute. These bowls accommodate 20-in. x 20-in. dishwasher racks. Construction highlights for both sink types include 304 stainless, bowls welded together at the seams and top sink rims with square edges.
Advance Tabco
---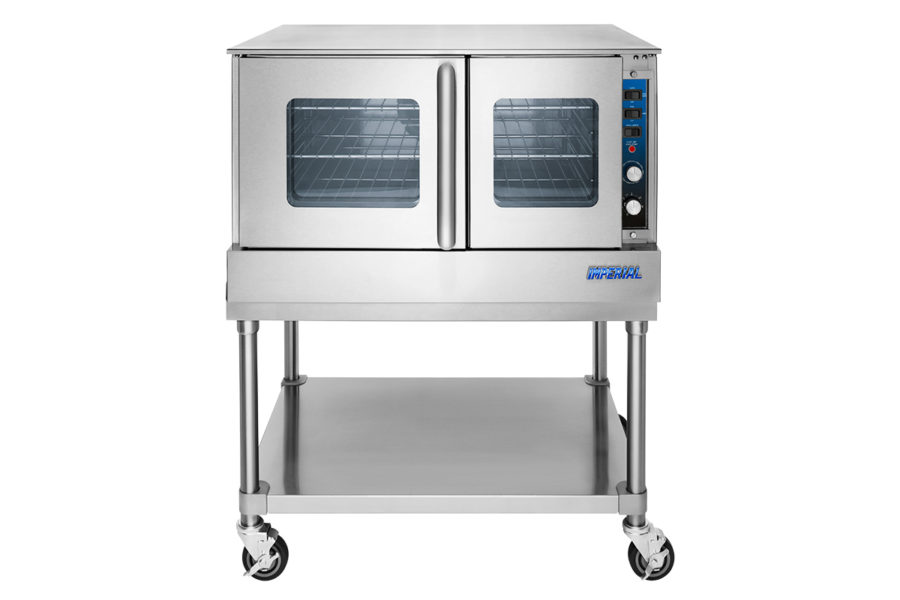 BUILT TOUGH
The ProVection Oven stands up in high-demand kitchens with a width of 36 in. and the ability to be stacked up to three units high. The oven features a highly sensitive Ametek thermostat control system, full porcelain interior and has the power of a full-size oven. Available in gas or electric models.
Imperial Commercial Cooking Equipment
---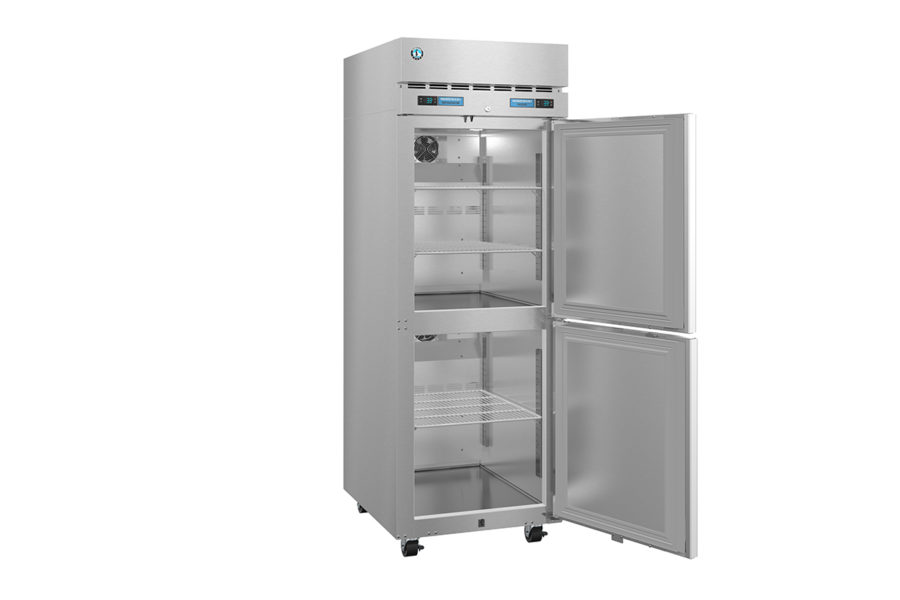 STAYS COLD IN HOT KITCHENS
Hoshizaki's DT1A-HS and DT2A-FS dual-temp cabinets maintain NSF-7 refrigerator/freezer temperatures even in 100°F kitchens. Each energy-efficient, R290-refrigerant model features top-mounted independent refrigeration systems; self-closing, field-reversible, lockable doors; and LED lights. Models come with durable stainless interiors and exteriors.
Hoshizaki America
---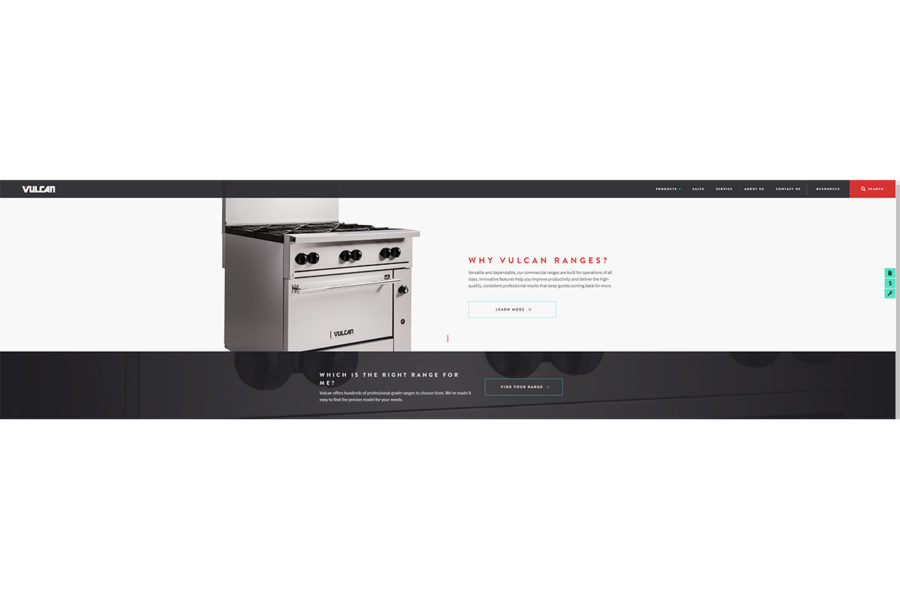 NEW RESOURCES
Vulcan, Wolf and Berkel launched redesigned websites. The sites feature user-experience improvements and buying tools to assist in product selection. The clean, intuitive designs enable quick navigation and help guide buying decisions with educational content and tools, supporting the mission of delivering solutions to customers. Visit vulcanequipment.com, wolfequipment.com and berkelequipment.com.
ITW FEG
---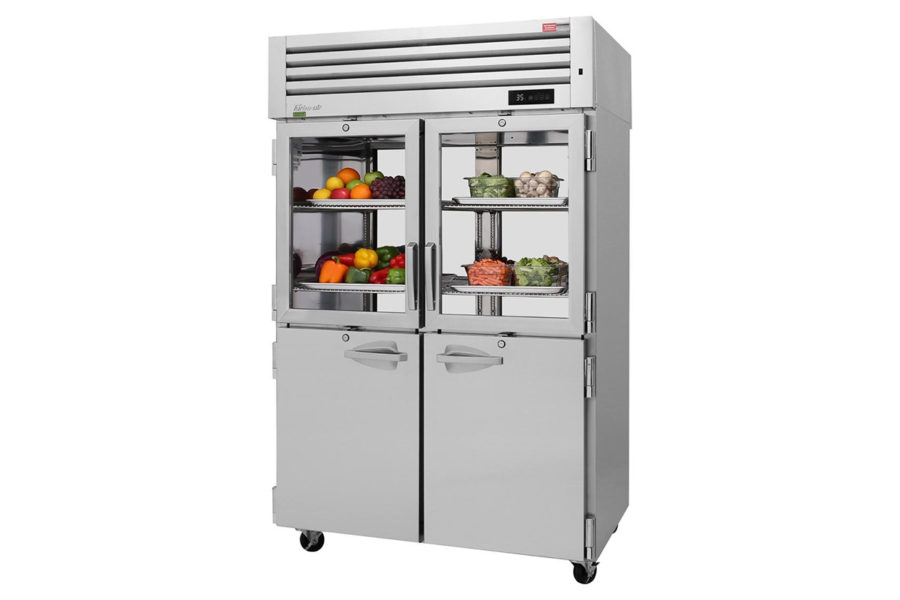 DURABLE, EFFICIENT
Turbo Air's PRO Series Pass-Thru Refrigerators boast 22-gauge stainless exteriors and stainless interiors with glass/solid half doors. Models feature a self-cleaning condenser, digital temperature control, lifetime-guaranteed heavy-duty hinges and handles, LED interior lighting and stainless shelves. Environmentally friendly hydrocarbon refrigerants fuel the series and hold temps at 33°F-38°F.
Turbo Air
---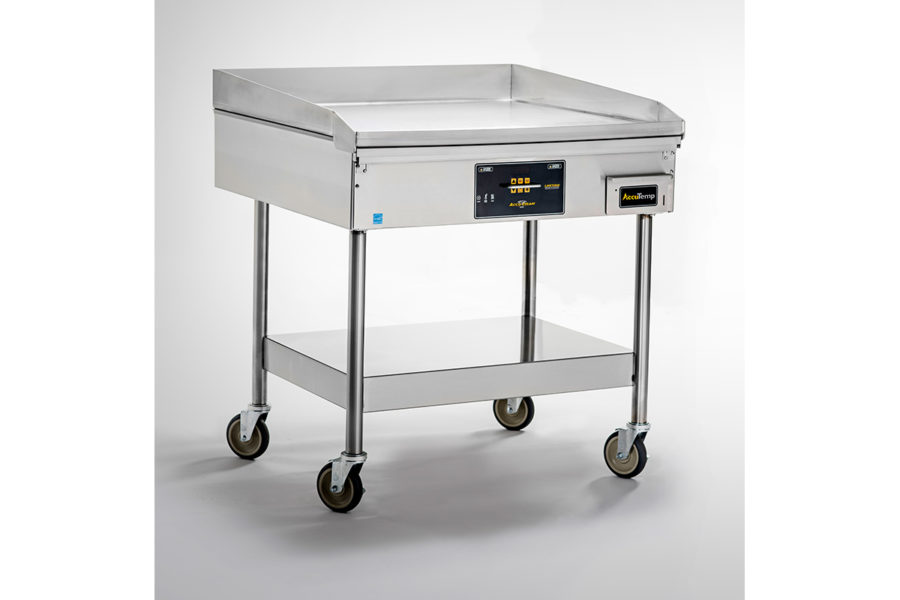 COOKLINE WORKHORSE
The steam-heated Accu-Steam Griddle achieves a better rise on pancakes and provides even coloration of food items. It offers high production capacity—about 98 lb. of hamburger per hour. Other highlights include an even surface temperature (+/- 5°F) regardless of food load, near-instant temperature recovery and an easy-to-clean, 4-ft. griddle surface. Units are Energy Star rated.
AccuTemp Products
---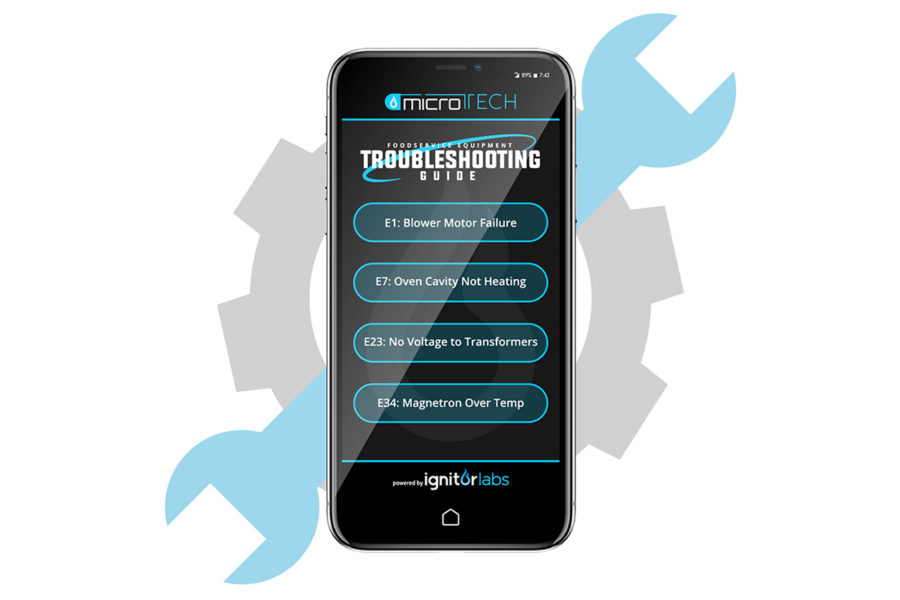 GET ANSWERS NOW
MicroTech gives service agents the power to look up error codes, key parts and illustrated step-by-step troubleshooting information for equipment. Each issue or error code provides the possible causes and associated parts, accompanied with the OEM part numbers, correct test readings and visual locations within the unit.
Ignitor Labs
---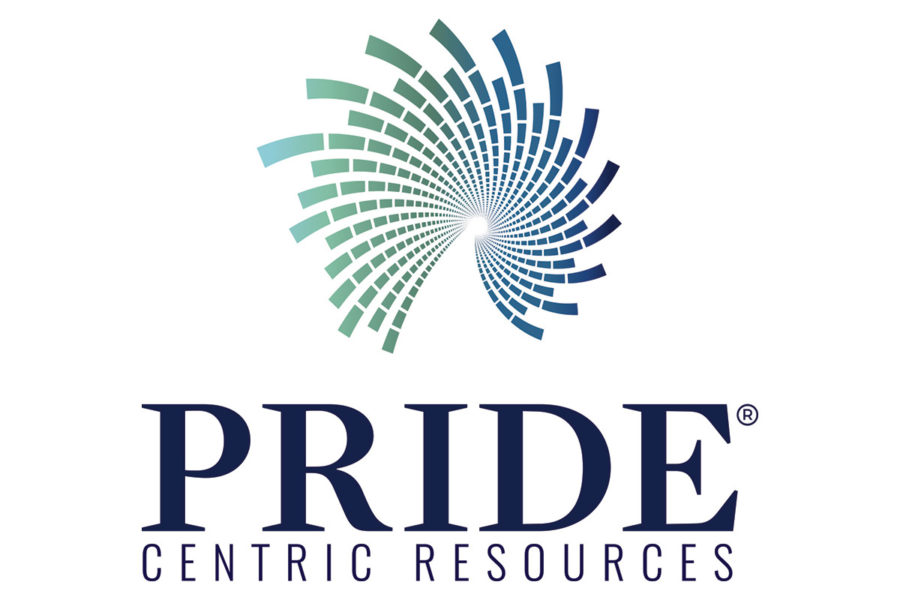 DEALER POWER
PRIDE Centric Resources connects dealers with PRIDE suppliers to promote commerce and profitability. PRIDE also provides marketing, financial and information technology resources for its dealers. PRIDE annually negotiates greater return for its dealers through the power of group volume. Incentives and promotions not offered to individual businesses are available to PRIDE and its dealers.
PRIDE Centric Resources
---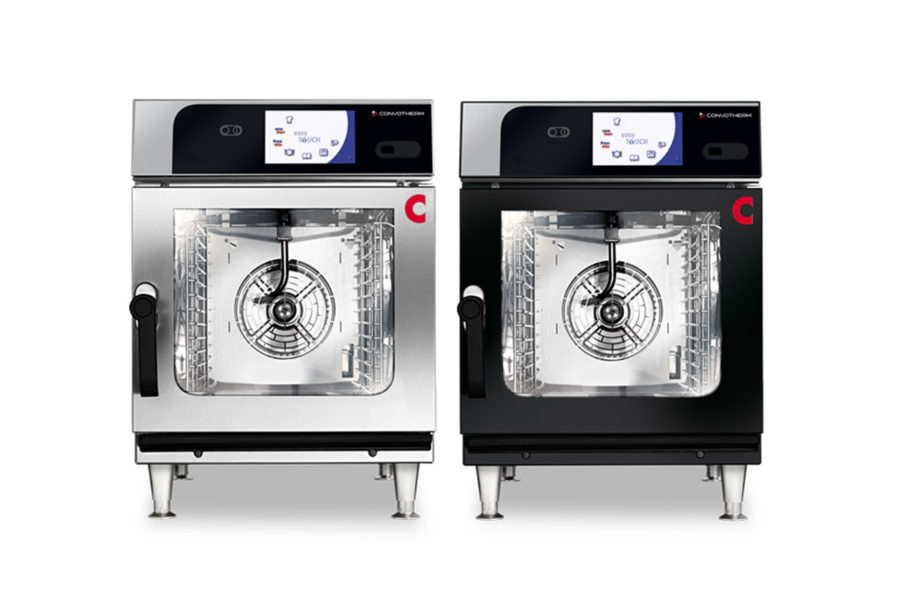 LESS IS MORE
Redesigned inside and out, Convotherm's mini now has an extra-large observation window, a black control panel and an appealing black matte finish option ideal for front-of-house. The new Safe Cool Down cools the combi oven quickly and safely with the door closed. Steam Protect automatically vents steam prior to the end of every cook cycle. An additional service access panel improves serviceability while an express cleaning mode makes for quick cleanup.
Convotherm/Welbilt
---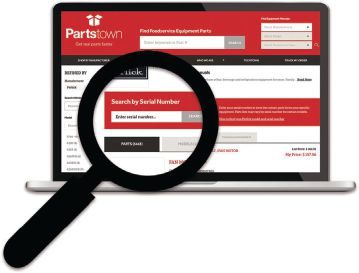 ORDER THE RIGHT PARTS
Serial Number Lookup, available at partstown.com, enables you to enter a specific serial number of an equipment model and view only the OEM replacement parts needed for that specific piece of equipment. It also provides you with the current equipment warranty information. The tool supports a more precise search and order process for buying replacement parts. Currently, about 28 brands participate in the lookup tool with more expected soon.
Parts Town
---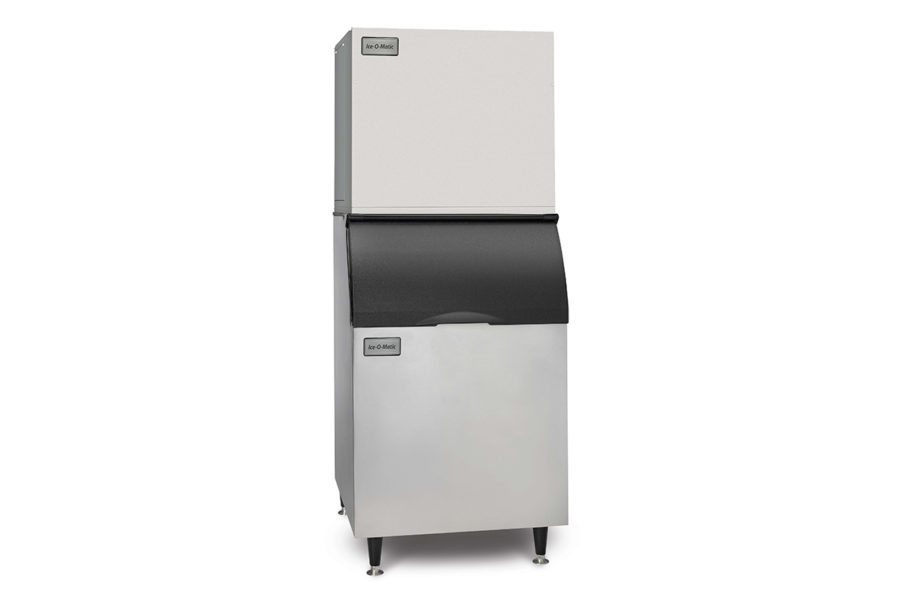 ICE FOR FRESH DISPLAYS
The MFI Series ice machines produce flake ice ideal for presentation and preservation of perishable food items. Ice machines feature a System- Safe load-monitoring control board that continually checks the workload on the gearbox. Stainless evaporator and maintenance-free sealed bearings help protect the durability and performance of the machines. The new remote MFI2306R machine delivers 2,250 lb./24 hours of flake ice.
Ice-O-Matic/Ali Group
---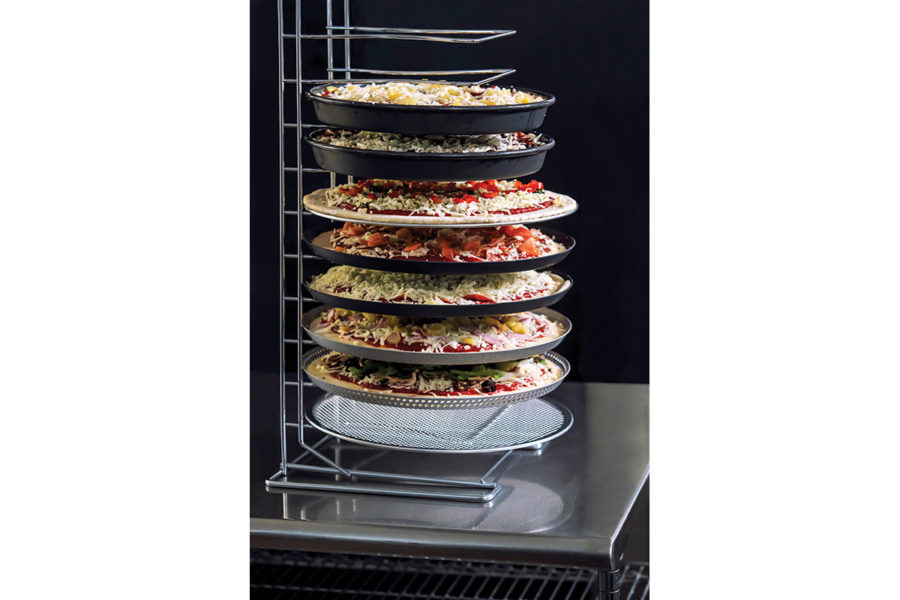 PIZZA PARTNERS
Along with all the equipment needed to prep, cook, store, serve and deliver fresh pizzas, Vollrath now offers pans, screens and accessories for an all-in-one experience. Available pan configurations include press cut, tapered deep dish, coupe and wide rim in different sizes, and pizza screens are available for providing maximum air circulation in conveyor ovens. Accessories range from dough scrapers and bubble poppers to cutters and handle servers to boxes and lids.
Vollrath Co.
---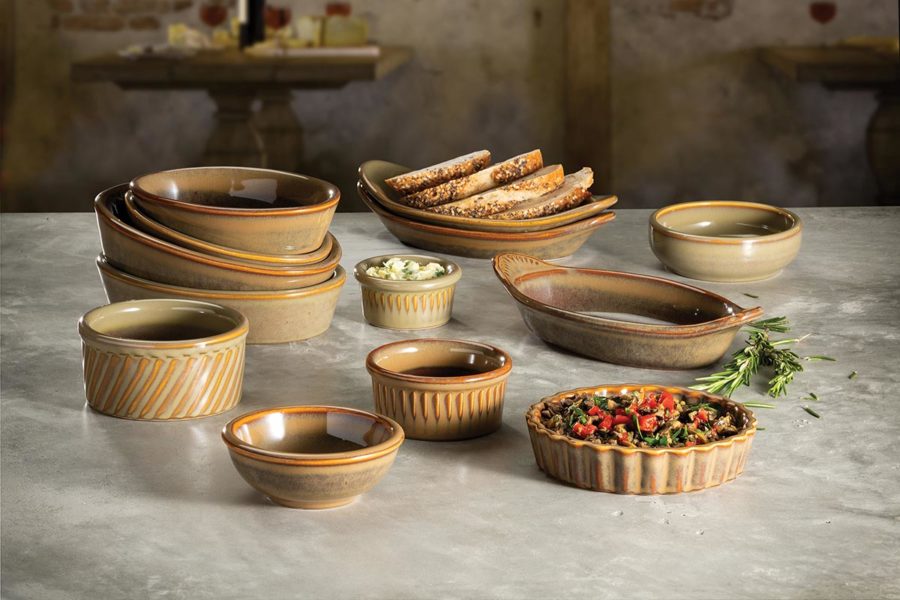 COMPLETE YOUR TABLETOP
Sepia and Pesto completer items, including ramekins and bakeware, have joined the Sepia, Pesto and Indigo dinnerware family. The accessories feature the same rich, earthy tones as the dinnerware. HLC uses a glazing process that imparts the handcrafted appearance with slight color variations in each piece.
Hall China/HLC Inc.
---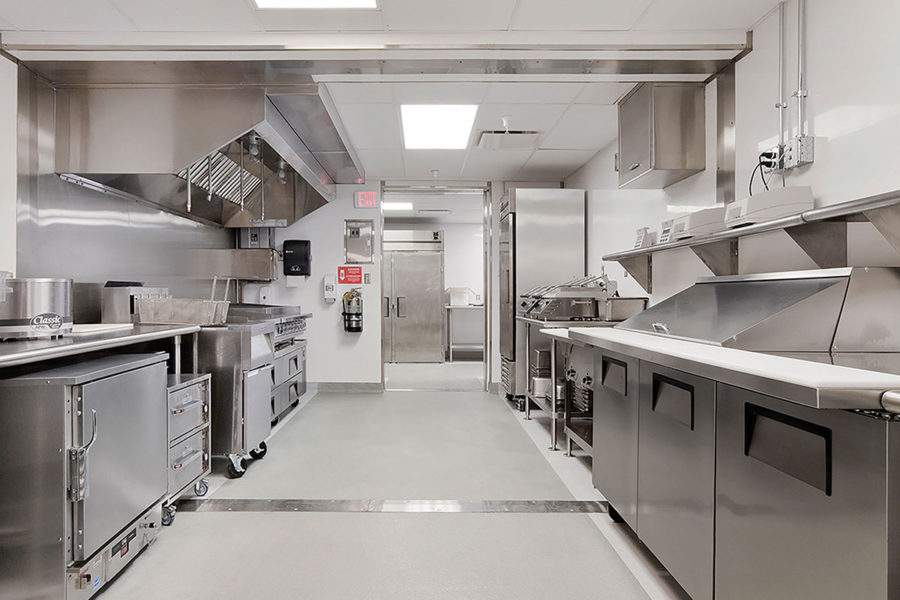 KEEP COOKING
Kitchens To Go provides comprehensive mobile, modular and containerized commercial kitchens for planned renovation or expansion, new construction and special events or for immediate needs such as disaster response and recovery. Short- and long-term, lease or purchase solutions are available in a multitude of platforms.
Kitchens To Go, Built by Carlin
---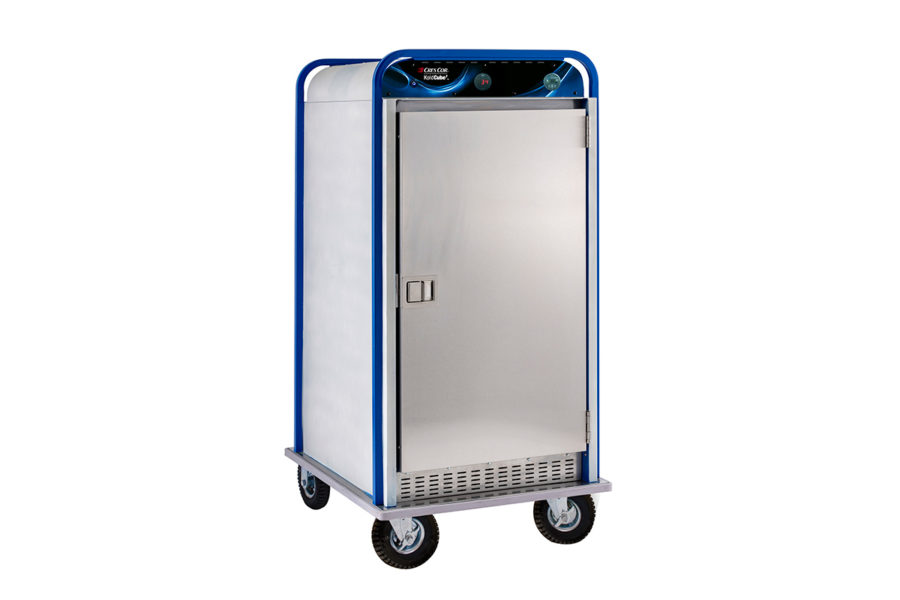 NO ELECTRIC, NO PROBLEM
Cres Cor's KoldCube3 mobile refrigerated cabinet keeps cold food cold outdoors without the use of electricity. Battery and solar powered, the rugged cabinet chills products up to four hours (even longer with the extended battery option) on a simple 120V charge. All-terrain casters make transport a breeze and brightly powder-coated sidewalls help deflect heat from the sun.
Cres Cor
---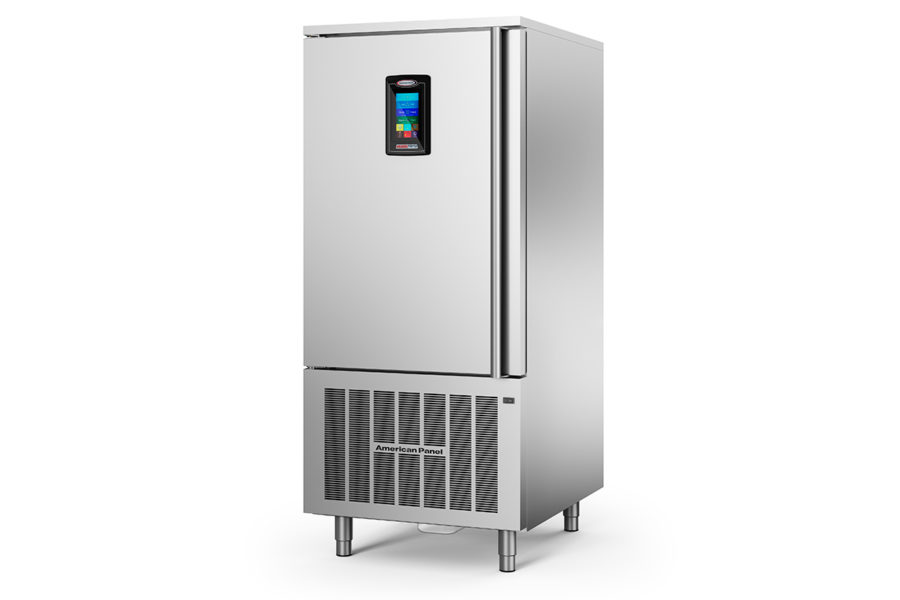 CHILL IN STYLE
American Panel has updated its line of self-contained blast chillers and shock freezers. Units feature an improved handle, updated look and door-mounted probe holder. Models come in a wide range of sizes, from a three-pan unit with 30-lb. chill/ 18-lb. freeze capacity, up to a 20-pan model with 200-lb. chill/120-lb. freeze capacity.
American Panel
---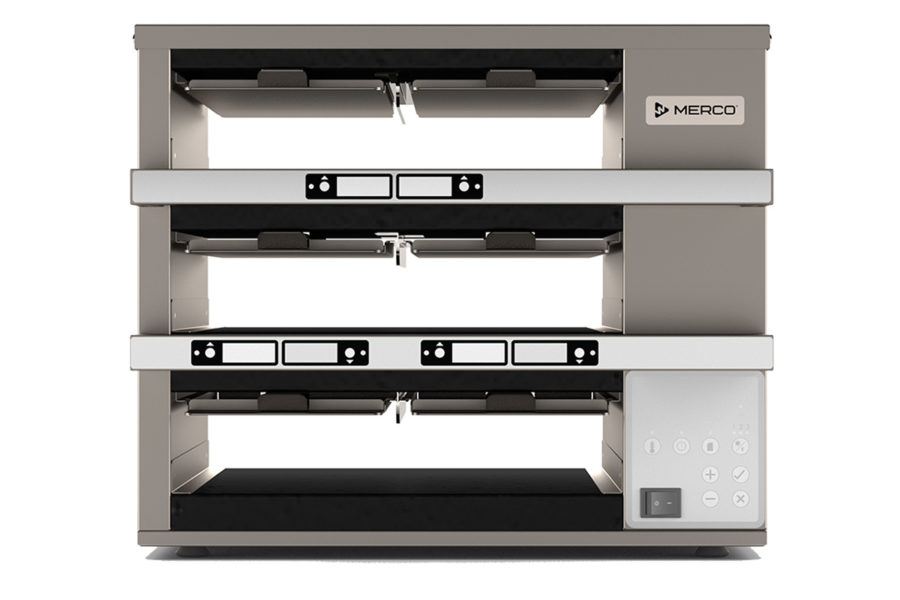 ASSEMBLY LINE MUST-HAVE
MercoEco Holding Cabinets keep food hot, fresh and ready for assembly. Radiant heat that is continually monitored creates a holding environment suitable for many types of food. The easy-to-maintain design and simple operation reduce employee time spent on cleaning and training. Use the online MenuConnect portal to program the cabinets.
Merco/Welbilt
---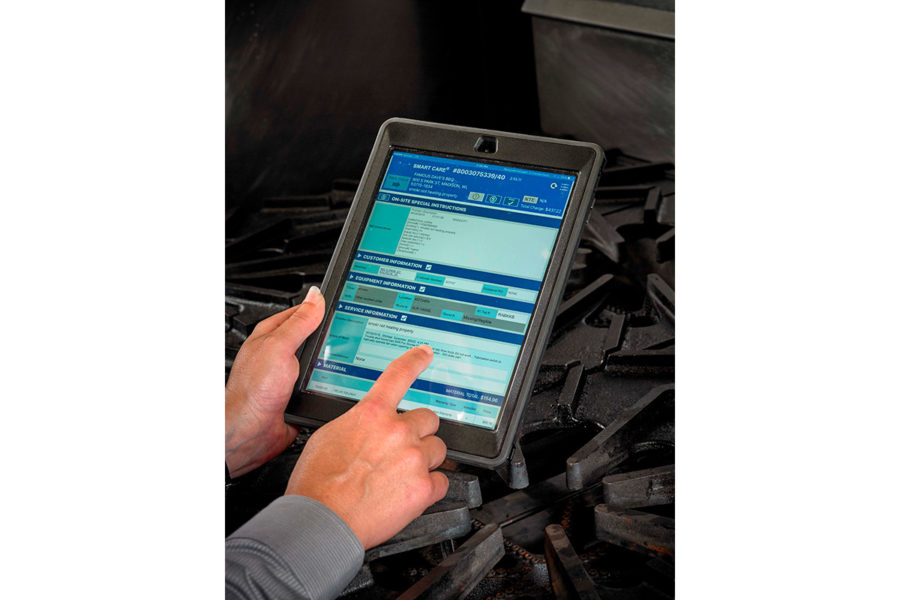 KEEPING UP SERVICE
A Planned Maintenance Program by Smart Care can extend equipment life, save energy and keep your kitchen ready to serve. The programs offer a combination of technician expertise, preventative maintenance protocol software in a mobile app and follow-up reporting. Refrigeration, cooking and warewashing equipment all are eligible for planned maintenance service.
Smart Care Equipment Solutions
---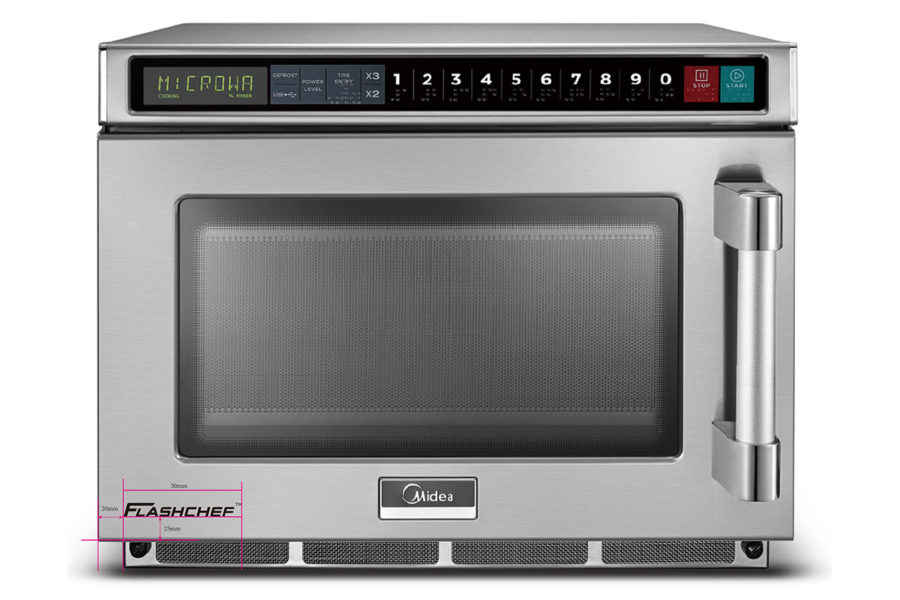 SCAN TO COOK
Midea's Scan & Go Commercial Microwave (model 1217G1S), part of its FlashChef Professional Kitchen Series, features a built-in barcode scanner. Employees simply scan a barcode on a pre-packaged food item and the microwave performs cooking as programmed. Operators can program the cooking procedures on a computer, generate a barcode and scan it; the microwave learns and sets the program automatically.
Midea
---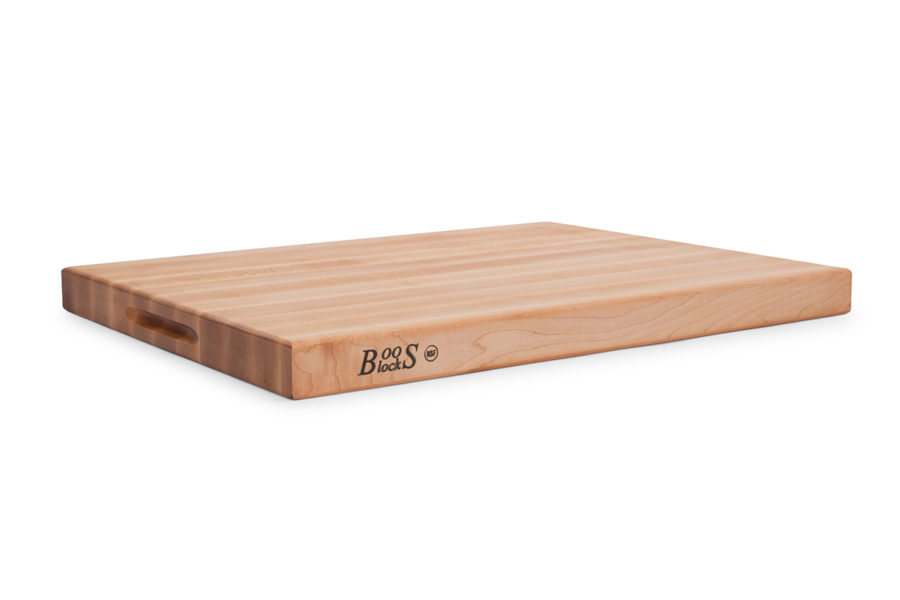 BACTERIA BEWARE
A University of Illinois study found that NSF-certified Northern Hard Rock Maple cutting boards kill bacteria. Data concluded that application of NSF-certified Boos Block Mystery Oil and Board Cream on the boards created an antimicrobial, hydrophobic surface that decreased their surface bacteria to a "clean level" in three hours without using recommended board cleaning procedures. The manufacturer still suggests following proper board cleaning steps to maintain the surface.
John Boos & Co.
---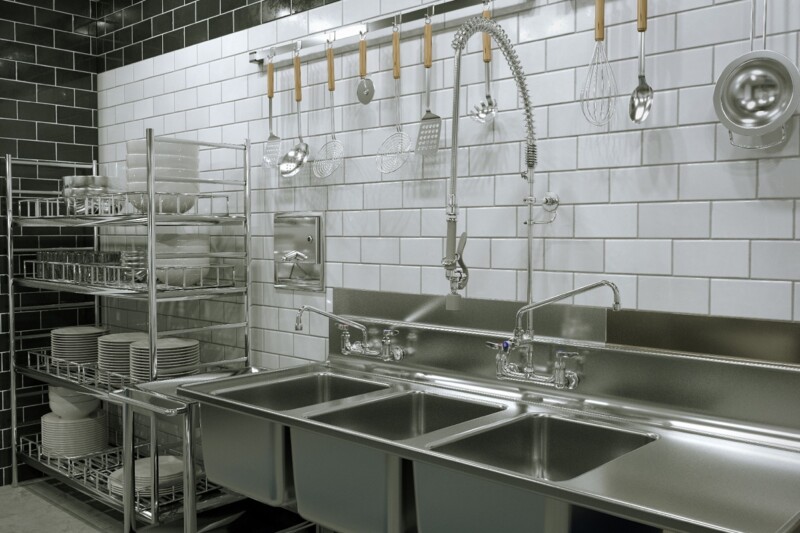 Equipment
Water leaks and unwanted water use cost US restaurants over $1 billion dollars every year. That's a lot of water and money down the drain. As sustainability becomes an increasingly…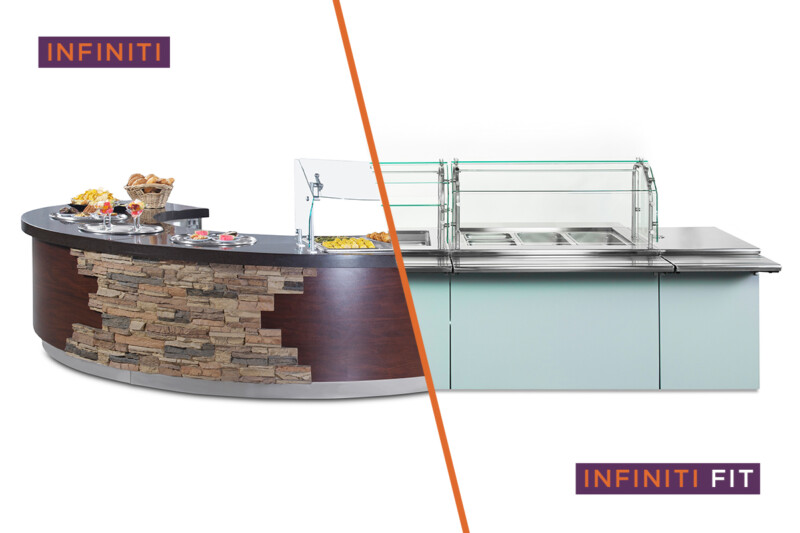 Equipment
While aesthetics and functionality are always top of mind when considering a new serving line solution, it's important that operators also consider the business angle of this decision. In this…