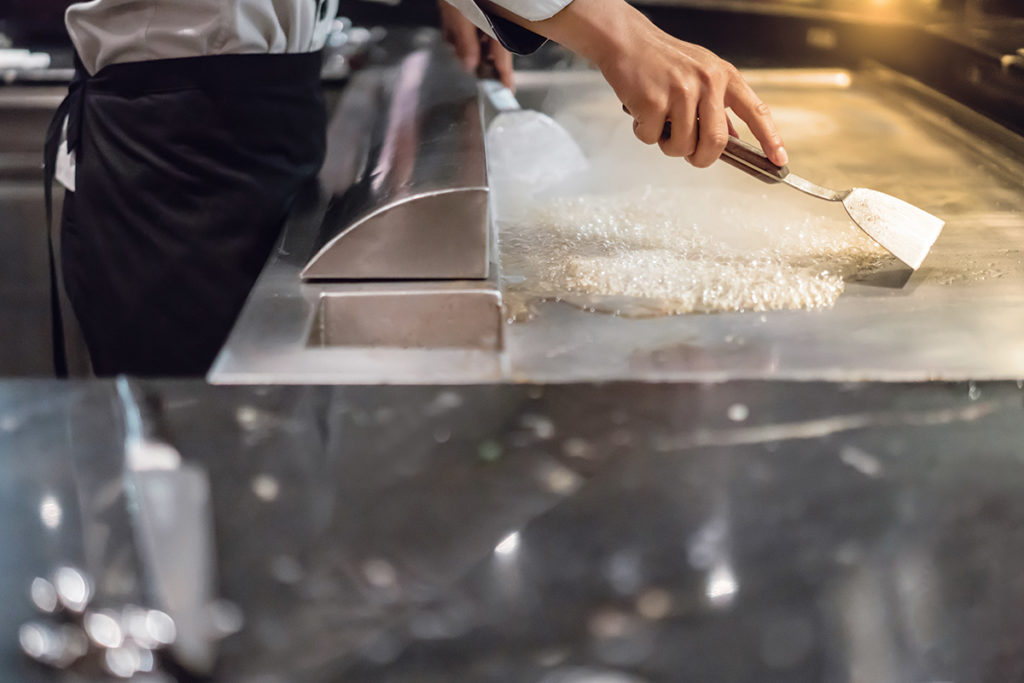 From walk-in freezers to ice machines, combi ovens to griddles, there are motors, pumps, vents and computers running every minute of the day in the equipment of a foodservice operation. Whether big or small, each piece of equipment plays a vital role in getting food out to the customer. Paying attention to regular maintenance issues can go a long way in keeping equipment in good working order and protecting your investment.
"Some people call it preventative maintenance, but I prefer the term planned maintenance," says Doug Scott, senior vice president, service operations, Heritage Service Canada. "At some point, through regular use, items will breakdown. Think of how you flip a light switch 1,000 times and the light bulb comes on, then at use 1,001 the bulb burns out. The same is true for kitchen equipment. There's a lot of heat, steam and water flowing through valves and hoses. But a good planned maintenance routine can reduce the chance of equipment failure with preemptive measures."
In addition to decreased downtime, proper maintenance prolongs the life of the equipment and helps keep it running at peak efficiency whether on Day One or Day 900. It also plays a vital role in kitchen safety. "If equipment isn't operating according to the manufacturer's specifications, there's the potential for spoiled food," says J.R. Weber, director of sales, General Parts. "Not to mention the risk of injury to employees from faulty equipment."
A good maintenance routine goes beyond the daily disinfecting and cleaning. It includes checking mechanical and electrical components, flushing out valves and changing filters. We've provided a basic checklist for some of the most common types of equipment in a foodservice operation. Timing is noted, but you should create a specific schedule based on your operation's equipment use. While some maintenance checks can be done in-house, others are best suited for trained technicians. "A professional technician has ears trained to listen to how things are running and to look for signs of wear, catching potential problems before they become a big issue," Weber says.
GRIDDLES
Daily
Check the grill is level and adjust as needed
Monthly
✔ Check and calibrate the thermostat
Quarterly
✔Visually inspect the top and bottom of the griddle
✔Check for stress cracks in the cooking surface
✔Check gas pressure on gas grills and amp reading on electric grills
✔Check knobs for wear and replace as needed
COMBI OVENS
Weekly
✔ Check for grease buildup
✔ Check heat exchanger for deformities
✔ Check for loose or disconnected pipes
✔ Clean filter
Monthly
✔ Test draining from oven cavity and check lines for leaks or clogs
Annually
✔ Replace steam bypass hose
✔ Check drain lines and solenoid hoses
✔ Check knobs, handles and gaskets and repair as needed
✔ Tighten bolts
✔ Inspect electrical connections
CARBONATED BEVERAGE DISPENSERS
Weekly
✔ Clean ice bin
Monthly
✔ Flush and clean syrup lines
✔ Test syrup/water ratio
✔ Clean connectors at the bag-in-boxes
✔ Make sure to match the bag-in-boxes to the right dispenser when refilling
DISHMACHINES
Weekly
✔ Check that the water temperature and rinse pressure are within the manufacturer's guidelines
✔ Make sure drain lines are clear of debris
✔ Check flue opening for obstructions
✔ Check that the float valve isn't stuck in the "open" mode
Monthly
✔ Check chemical dispenser is working properly
Annually
✔ If unit has curtains, change them if worn
✔ Check pump motors and make sure they're operating efficiently
MICROWAVE OVENS
Monthly
✔ Check door latches
✔ Check turntable motor
✔ Check charcoal filter for grease buildup and replace if needed
WALK-IN COOLERS AND FREEZERS
Monthly
✔ Vacuum condensers
✔ Check and clean evaporator fin blades
✔ Check that fan motor is running properly
Quarterly
✔ Check space at the top of the door for proper alignment
✔ Check door hinges, floors and walls for signs of wear and replace or repair if necessary
REACH-IN REFRIGERATORS
Monthly
✔ Clean condenser coil
✔ Check for torn gaskets and inspect seals
✔ Clean evaporator fans
✔ Check condensation
Quarterly
✔ Check temperature controls
✔ Check head pressure on the compressor to ensure the correct amount of refrigerant
CONVECTION OVENS
Monthly
✔ Clean air intake vent (usually located on the rear of the oven)
✔ Clean and remove obstructions from flue
✔ Check door seal for any damage
Annually
✔ Check venting system for possible deterioration
✔ Check thermostat and temperature probes for correct calibration
✔ On some models, lubricate the oven-door chain with high-temperature grease
FRYERS
Monthly
✔ Power off fryer, pull it out and clean the back wall
✔ Clean controls to keep free of grease buildup
✔ Replace broken knobs
✔ Check power cord and connections
✔ Check that pilot light maintains proper flame
✔ Check O-ring integrity and drain pan connection
✔ Clean blower, vents and combustion components
Semiannually
✔ Hire a certified technician to conduct a fire suppression inspection
ICE MACHINES
Monthly
✔ Clean and sanitize bin liner
Semiannually
✔ Descale water system and change filters
✔ Clean remote- or air-cooled condenser coil
✔ Clean or change air filters
Annually
✔ Change hoses and O-rings as needed
✔ Inspect auger and top bearing on flake-ice machines
---
Editor's note: This checklist broadly addresses planned maintenance and is by no means all-encompassing. Maintenance and cleaning recommendations vary by unit and by use. Always follow the manufacturer's recommendations.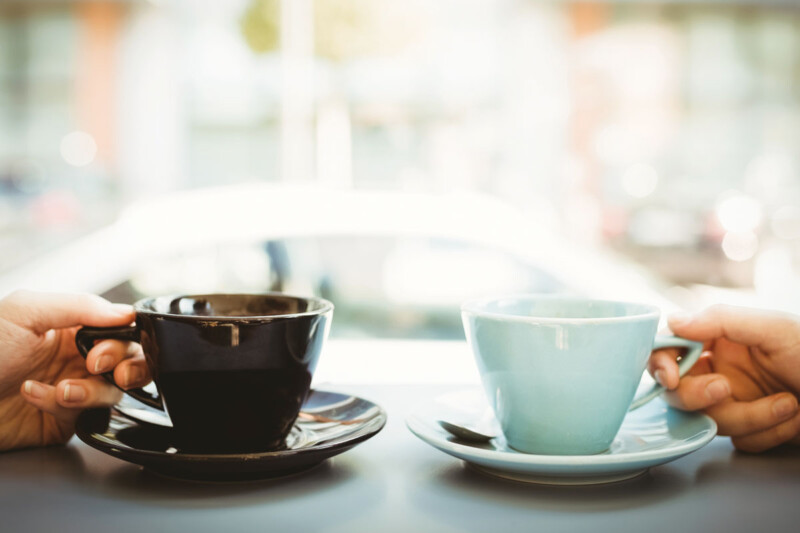 Maintenance
Daily cleaning and regular filter changes make a difference with high-volume coffee brewers.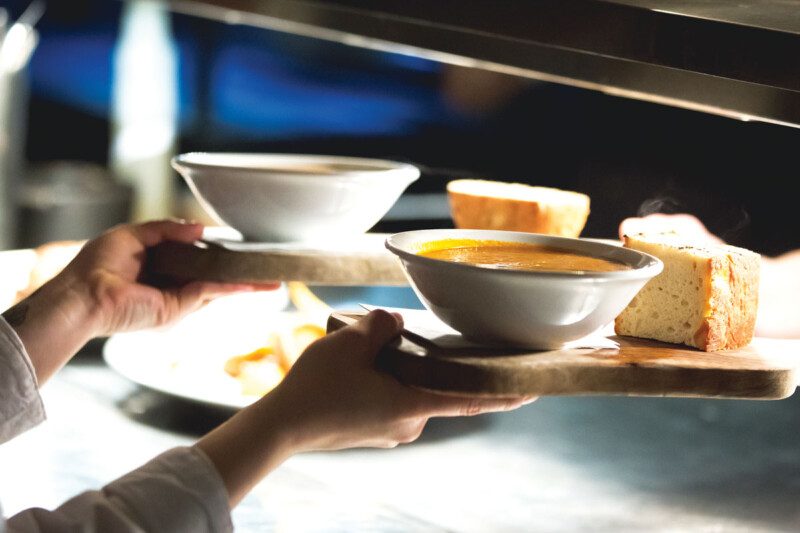 Maintenance
It's not every day that a service technician has to rebuild a soup warmer, but that's exactly what Dan Reese did at a hotel serviced by Commercial Appliance Parts and...