2019 Management Excellence Awards: Hawkins Commercial Appliance Service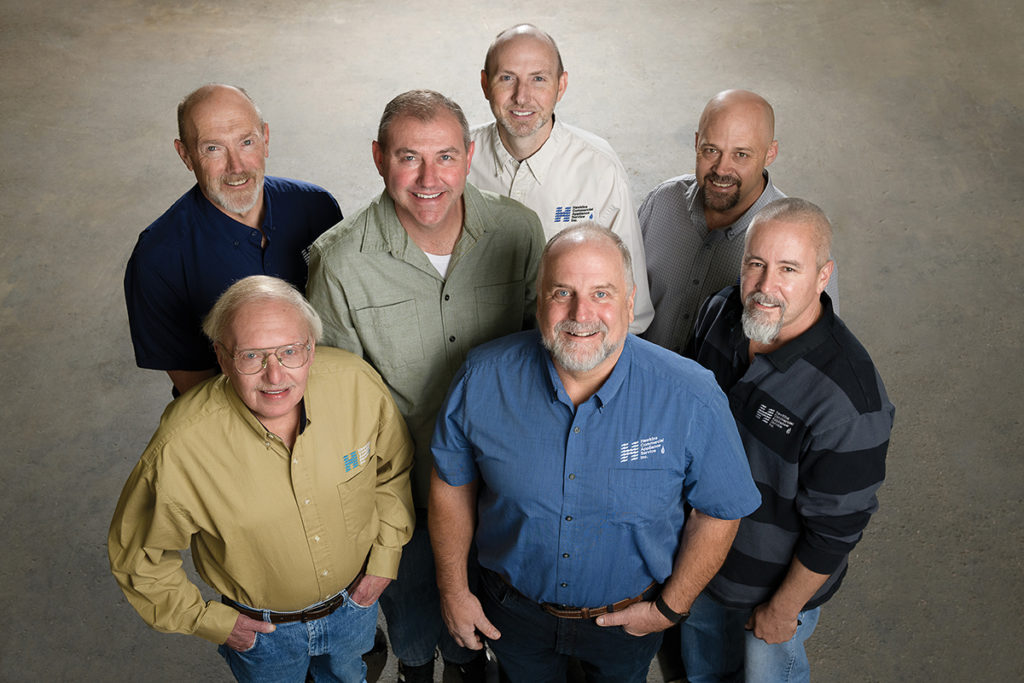 Hawkins Commercial Appliance Service was already more than 70 years old when John Schwindt came on board in 1978. "I was employee number 10," Schwindt recalls. "I was 17. I started as a shipping and receiving clerk and worked my way up." Today, Schwindt is the G.M. and V.P. of Operations. The fourth-generation family business has grown to 67 employees, but Schwindt says it still has a small company feel, like family.
Small, perhaps, but with a big impact. Cha Nye Farley, Facilities Manager for Smashburger, details the Hawkins team's strengths: "Customer service, relationships, transparency, knowledge—they are amazing people to work with. The Hawkins group has been part of the development of Smashburger since day one. They are an integral part of our success." Farley recalls one memorable rescue: "A grill went down on a weekend in a new restaurant in Colorado Springs, Colo. Hawkins sent its best technician from Denver. He was there on a Sunday morning at 7:30 a.m. and got the grill running again. The Hawkins team had the expertise but also understood the urgency. They are not just a vendor—they are a partner."
Southbend Service Director Rob Taylor notes, "The Hawkins group maintains a very high level of expertise across the wide array of equipment and manufacturers they represent. They have very strong fundamentals in terms of understanding the nature of problems and addressing them quickly. For example, a few years ago we had a very frustrated customer and dealer who demanded we replace their equipment. The customer site was a long distance from Hawkins's main office, but Schwindt took the time to drive to the customer site himself to evaluate the equipment and help the customer understand the diagnosis. That highlights the exceptional level of support we receive working with Schwindt and Hawkins."
The expertise being praised is not an accident, Schwindt emphasizes. "We invest heavily in training. We are an authorized warranty service and parts distributor for more than 80 different manufacturers, so to stay on top, we have all of our techs go through every factory training every time. Because we do cross training, we can be very lean when it comes to support people, and upper management can help cover for sickness or vacations. Everybody helps each other and the stress level is kept low for the most part."
Asked what he'd consider his business maxim, Schwindt replies, "Be honest always. Do the right thing because it is right." He adds to this his thoughts on empowering employees, noting, "We don't micro-manage. We allow our staff to do their jobs—and make their own decisions. For example, when Hurricane Katrina hit New Orleans, FEMA called our service manager after hours on a weekend to get some equipment installed and started up at an old shutdown military base, so they could bring up refugees from the disaster. The manager picked up the phone, got some techs together, and got the job done. He didn't have to call his boss to get permission or to ask what he should do. It was the right thing to do, and he and everyone else stepped up and got the job done."
W. West Equipment and Furnishings Co. Executive V.P. John Rogers, relates, "Schwindt and his team have done a great job of creating relationships with the foodservice customers in the Colorado market. They've established tremendous credibility by being available and by providing the appropriate expertise for every service call. They do what they say they are going to do, and I have a comfort level of knowing that I can call Schwindt in a pinch and the situation will be resolved."
Welbilt Service Director Dave Neidlinger adds, "The Hawkins team has found a way to manage the balance of great customer service and outstanding manufacturer support. They can always be counted on to take care of business in a very professional manner. Hawkins is a role model for how great service providers can still flourish in today's age of the Internet and decreasing parts sales as a part of the normal business."
The biggest challenge Schwindt faces now is replacing long-time employees. The average employee tenure at present is 11 years, but there are employees who have been at Hawkins for 45 years. "We need to be developing the next generation of leaders in our company. We have a great pool of talented young people that will make great managers and leaders. Mentoring them is exciting to me."
But Schwindt doesn't focus solely on Hawkins. Currently President of CFESA, he hopes to create a CFESA Training University, to benefit the entire industry. He also is working to create partnerships, bringing together leaders from CFESA, MAFSI, FEDA, NAFEM and FCSI to pool resources, ideas and talents that will affect the future of the industry in a very positive way.