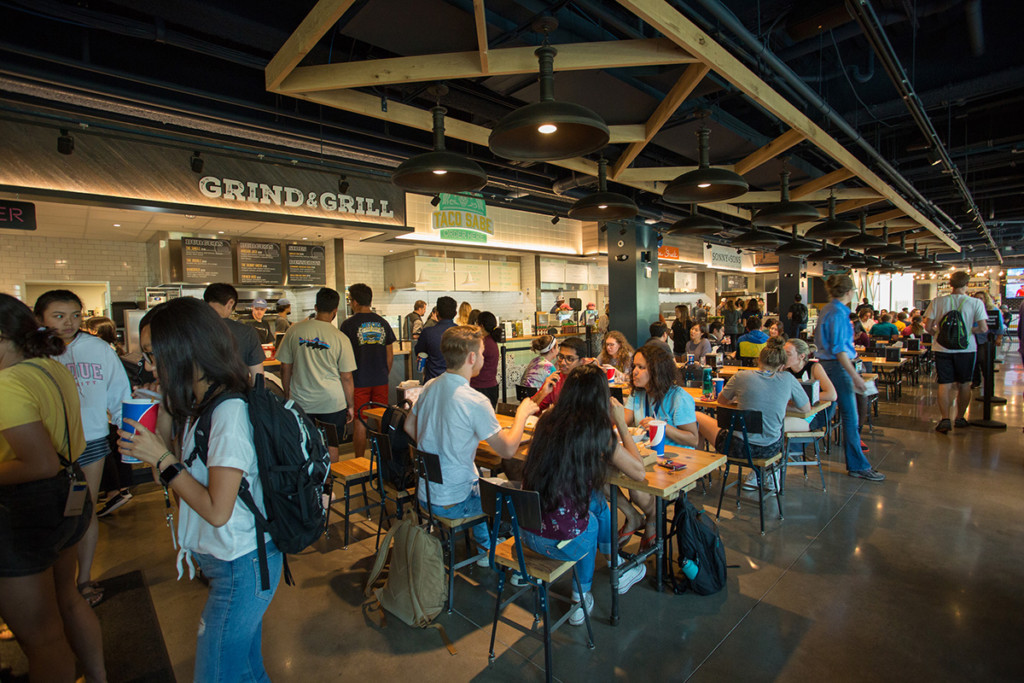 Food halls are one of the biggest fast-casual dining trends of the last decade– and they're showing no signs of slowing down.
"These next-generation food halls are developments that have essentially mixed and matched elements from things like farmers markets and public markets and combined them with good old-fashioned food courts," says a May 2019 report on food halls from Datassential called "Creative Concepts: Next-Generation Food Halls."
Food halls do a great job satisfying consumers' key need-states, says Anne Mills, senior manager of consumer insights for Technomic, which conducted a study on food halls in 2019. "[They're] a place to grab a quick, convenient meal, a place to socialize and a place to discover new foods or flavors," she says.
Why?
33%
of consumers who have visited a food hall in the last six months say they visit to have a quick meal, according to Technomic. 28% do so to try new restaurants or because it's a fun social activity.
49%
are encouraged by all-day dining options, 36% by customizable make-your-own options and 30% by convenient grab-and-go options.
59%
of consumers say they are interested in visiting food halls that spotlight a city's most popular food options, according to Datassential. Similarly, 53% of consumers are interested in food halls that collect already existing dining concepts in one space.
58%
of consumers say they're interested in food halls that incorporate a variety of service types, such as retail, grab-and-go and full-service sit-down restaurants.
The Growth Forecast
In 2016, The Wall Street Journal counted just over 100 food halls in the U.S. Industry experts predict as many as 300 across the country in 2020, according to a Cushman & Wakefield report cited by Datassential.
"I think people are looking to connect again," says Patrick Garza, CEO of National Food Hall Solutions, a Dallas-based company that creates food hall concepts. "That's what a food hall allows you to do. You may go with your family or friends, or there's a lot of communal seating that forces interaction with people you don't know. I think Generation Y and Generation Z embrace this kind of dining and authenticity-driven food."
Mills agrees that food halls will see growth over the next few years. "They will continue to expand from large urban areas into smaller towns and into other segments," Mills says. "For Example, we're seeing more universities, super-markets and even hotels open food halls." An Ocala, Fla., Hilton Garden Inn has plans for a food hall on its ground floor and Columbia University in New York City has announced a campus food hall opening this summer, Mills says. "Kroger recently opened a new store in Cincinnati that features a food hall, and Whole Foods plans to open a food hall in a location in Tysons Corner, Va., which will be the chain's new East Coast flagship."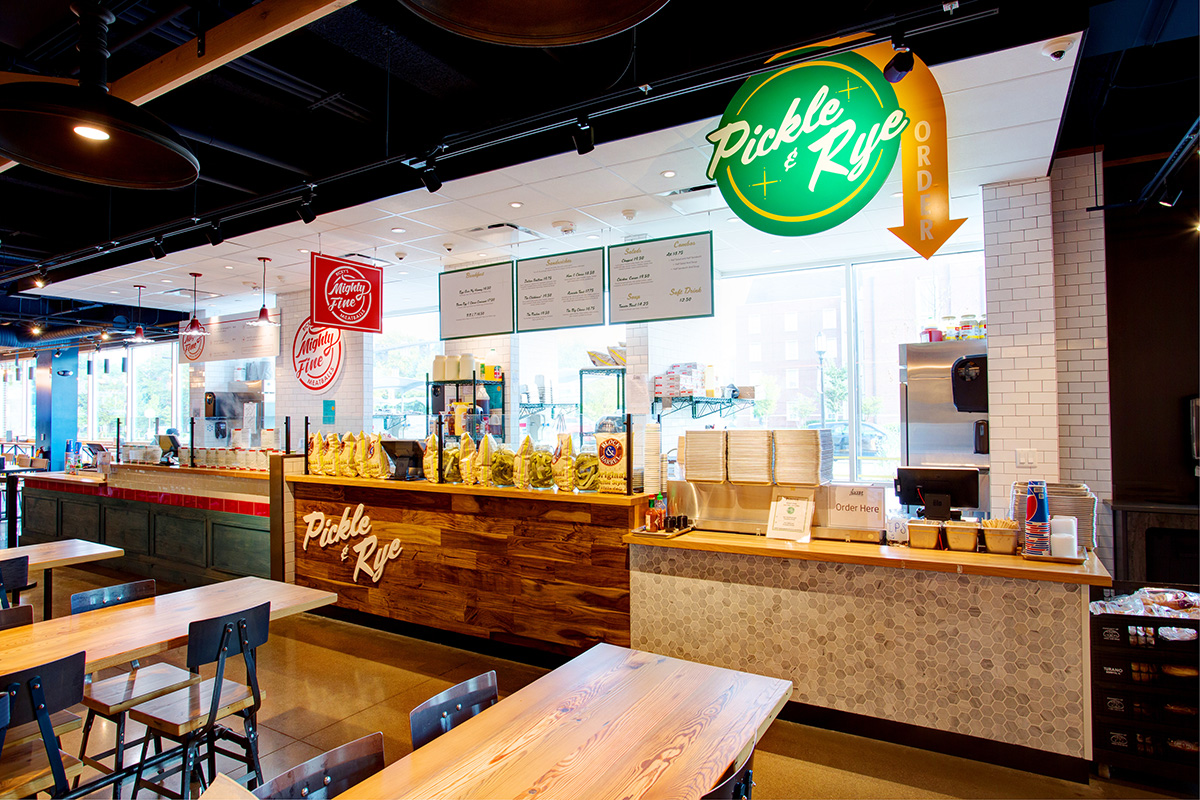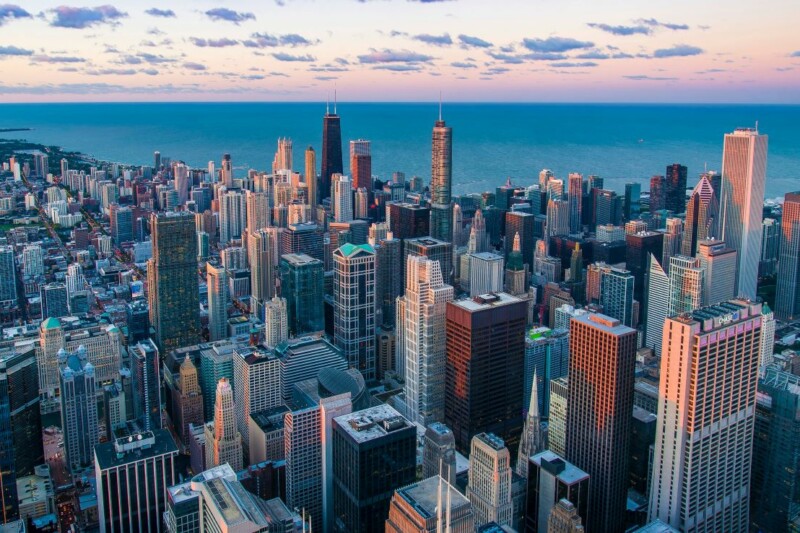 Design
A diverse group of Chicago-area chefs share their thoughts on technology in the back-of-house. Hint: Simple equipment still has a spot.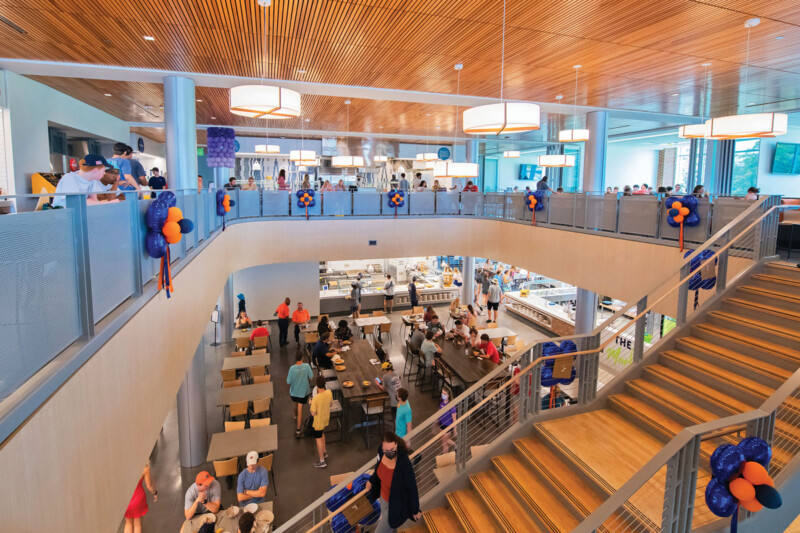 Design
Auburn University's new dining hall boasts an efficient layout with a variety of platforms, featuring a tortilla maker, Mongolian grill and other specialty equipment.