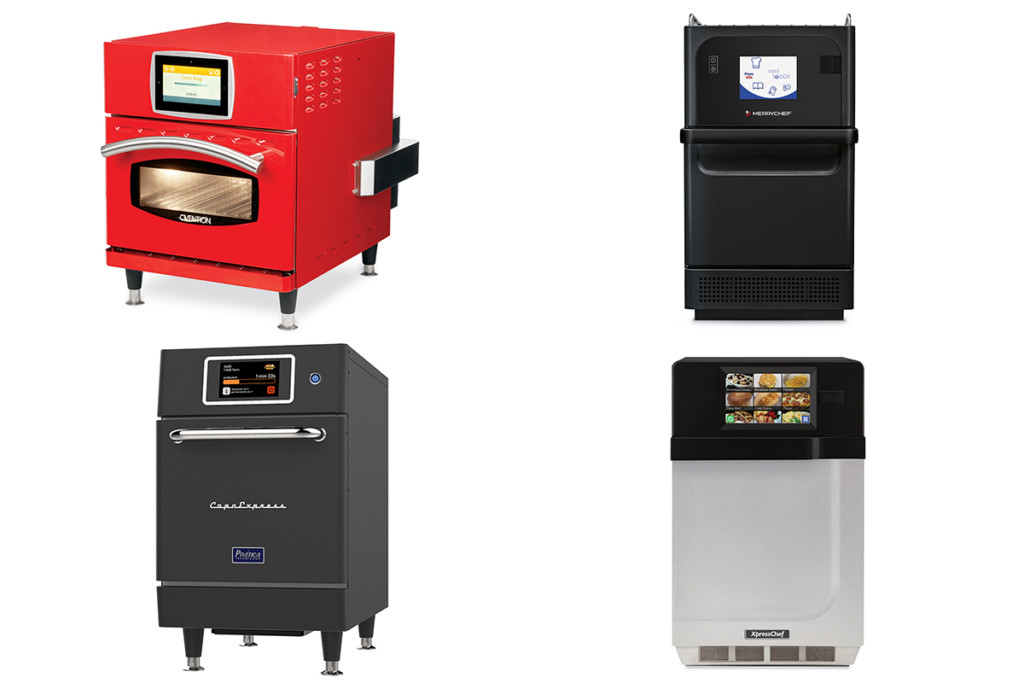 Hurried lifestyles demand quick food, and fast-cook ovens make it happen. Operations ranging from convenience stores to coffee shops and delis to restaurants find these units can produce made-to-order menu items expeditiously and easily. Also called accelerated, high-speed or rapid-cook ovens, they take cook times for food from three to four minutes in a high-speed conveyor unit down to one to one-and-a-half minutes. Fast-cook ovens use similar heating technologies and virtually all come ventless. (Look for the UL seal.) We collected some of the more recent models on the market today.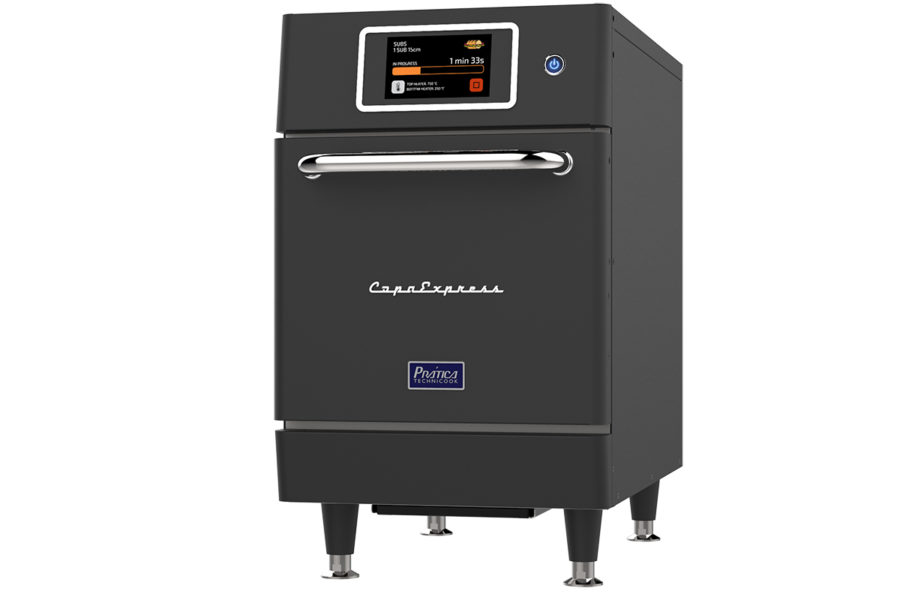 Easy Maintenance
Pratica's Copa Express boasts a design that enables employees to easily clean and maintain it. It provides quick access to a removable catalytic converter and electrical compartment air filter. A daily cleaning function cools the oven to a safe temperature and then prompts employees through the steps. Pratica also offers the Rocket Express speed oven.
---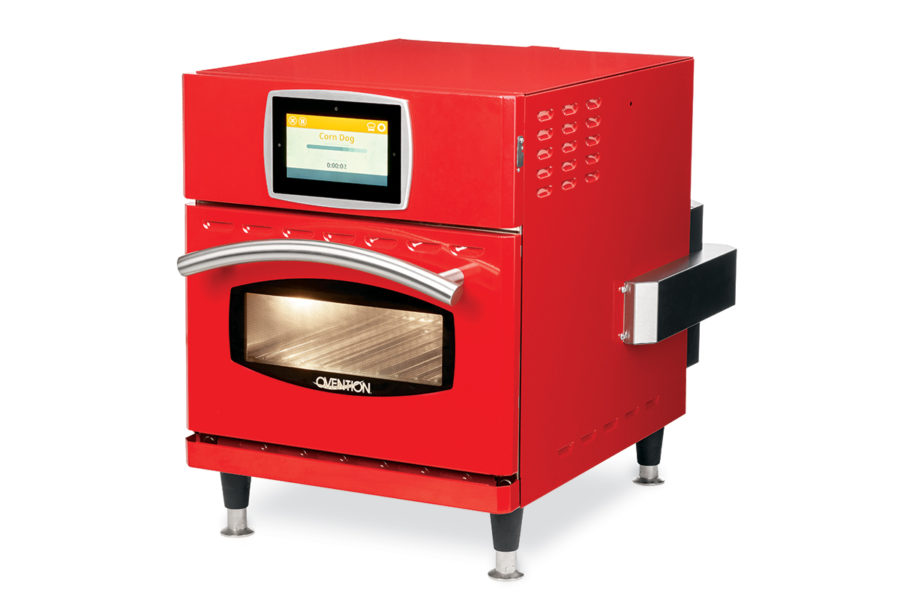 Aesthetically Pleasing
Placing a fast-cook oven in the front-of-house? Some makers offer finishes in red, green, blue, black and even yellow or orange. Ovention introduced a selection of finishes for its single MiLO-14 oven last year. The cooking cavity illuminates during operation for a theatrical experience.
---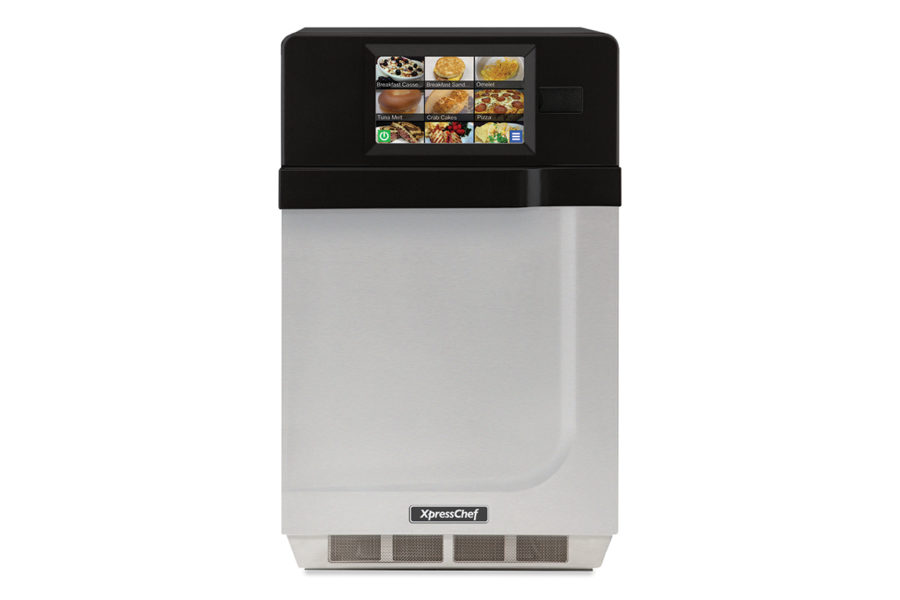 User Friendly
Units that are easy for employees to use encourage productivity. The XpressChef 3i Series by ACP Inc. features a 7-inch touch screen with image-based menu selections that eliminate language and literary barriers, programming software that supports 25 languages, and a USB port for uploading cooking programs.
---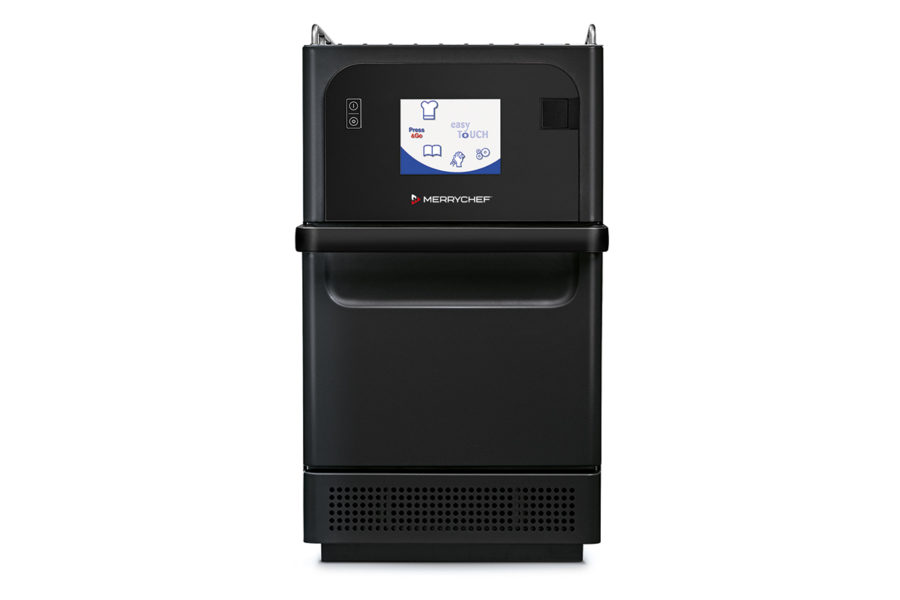 Compact
Some fast-cook ovens are smaller than others. Merrychef's eikon e2s high-speed oven measures only 14-inches wide compared with some models that run as much as 22-inches wide. It works well in operations where counter space is extremely tight. Just make sure the cavity accommodates the menu items you plan to produce.
---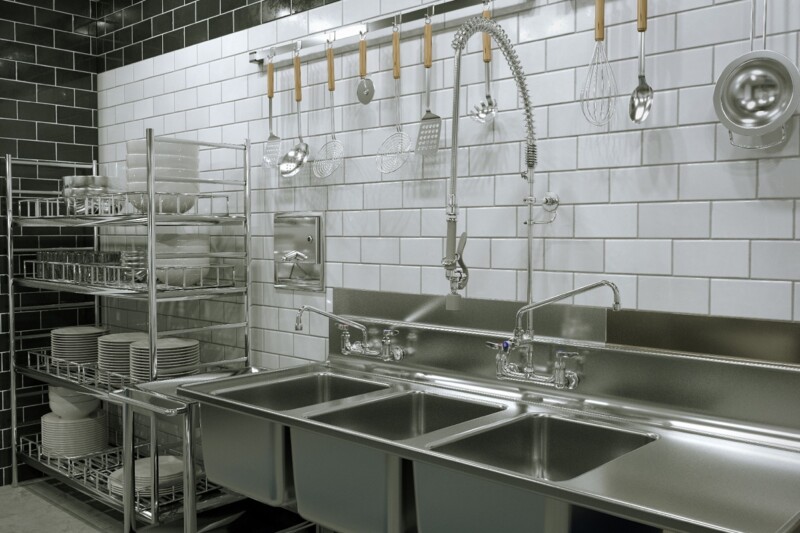 Equipment
Water leaks and unwanted water use cost US restaurants over $1 billion dollars every year. That's a lot of water and money down the drain. As sustainability becomes an increasingly…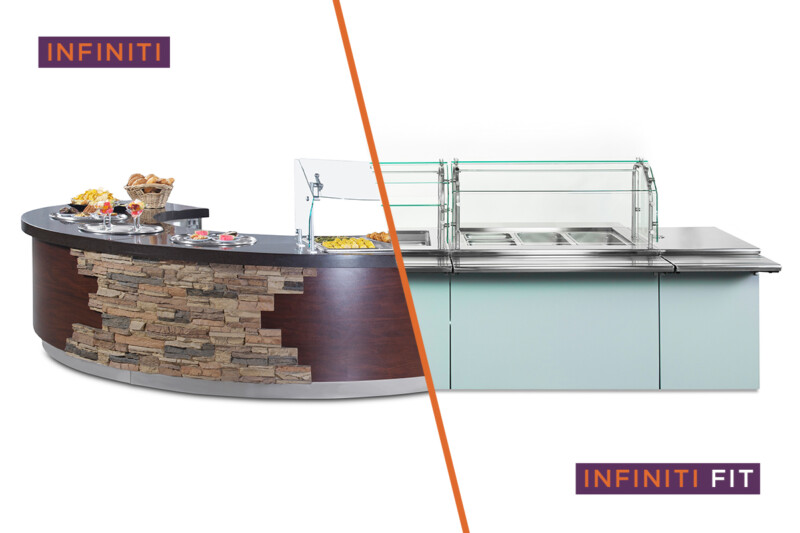 Equipment
While aesthetics and functionality are always top of mind when considering a new serving line solution, it's important that operators also consider the business angle of this decision. In this…