Focus On: Convenience Stores
Segment revs up for summer traffic with drive-thrus, sit-down concepts and house-made meals.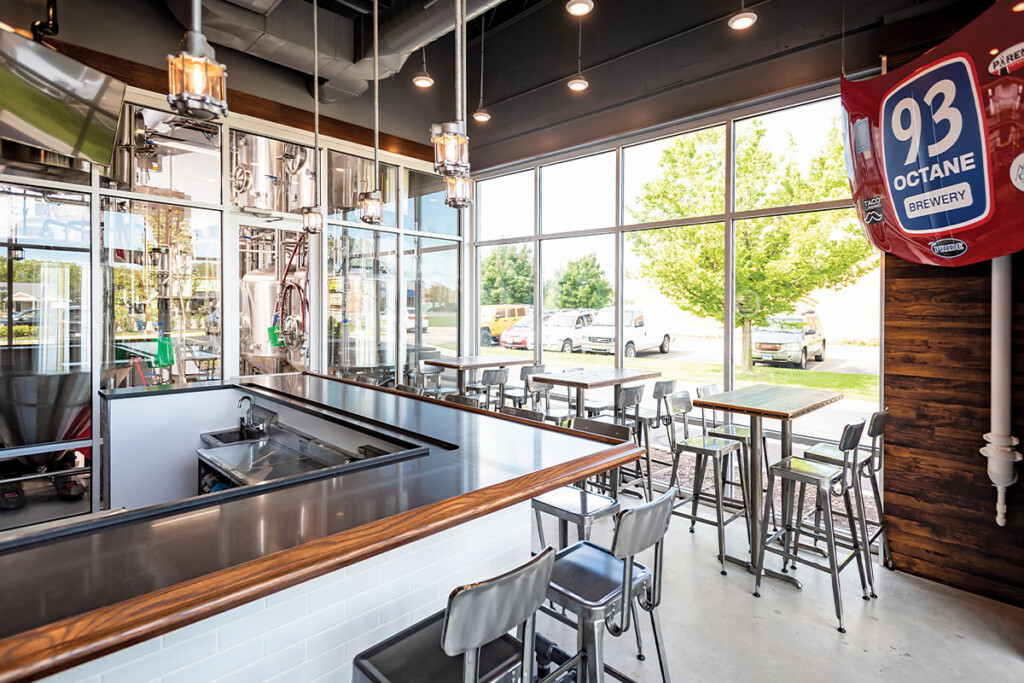 From sit-down dining to easy grab-and-go meals, convenience stores are continuing to build on their food options for travelers of all stripes. "A lot of the c-stores are doing much more prepared food than they ever did," says Arlene Spiegel, president of foodservice consulting firm Arlene Spiegel & Associates. "All I see is possibilities and being smarter and more careful with the use of people, products and space."
Upping the ante on quality is a growing focus. Mario Spina, CEO of The PRIDE Stores—which operates Urban Counter and Taco Urbano restaurant concepts adjacent to its gas stations and c-stores—says the company measures its food against that of any high-end quick-service restaurant.
And of course, convenience still rules all—and, for some, that means not having to leave your car at all. "The drive-thru model should be reconsidered, because, the truth is, some of the behaviors we have learned and gotten used to because we were in this pandemic long enough have become more conditioned behavior," Spiegel says. "It'll soften a little bit, but it's not going to go away."
THE GROWTH FORECAST
In 2022, the growth of foodservice at c-stores is expected to outpace that of its closest competitor, the quick-service restaurant, according to Technomic's C-Store Fall Update, Q4 2021 report. Adjusting for inflation, Technomic projected that c-store sales will increase by 7.6% and QSRs by 5.1%.
Datassential's 2022 IFMA Industry Numbers report estimates operator spend for c-store foodservice in 2022 at $15.4 billion. Though this summer is expected to be a busy travel season, challenges persist—among them high fuel prices and continued work-from-home policies, says the report.
TRENDS + INNOVATIONS
>>C-stores with existing drive-thrus found themselves at an advantage over the past two years, says Spiegel, who has worked with Swiss Farms, a drive-thru-only c-store operation out of Philadelphia. "They were in an excellent position with COVID," Spiegel says. "They really took off because no one wanted to get out of their cars." Wawa opened its first drive-thru-only store in Morrisville, Pa., in January 2021, and 7-Eleven opened its first drive-thru for its foodservice concept Laredo Taco Co. in Dallas in March 2021.
>>Though c-stores are often associated with quick stops, some operators are encouraging customers to linger longer. The PRIDE Stores added a brewery with outdoor seating called 93 Octane in St. Charles, Ill. "We always carried a great selection [of bottled and canned beer] from local craft breweries and wanted to be part of that industry," Spina says. To support the brewing operation, they purchased a 10-barrel brewing system and a canning line so they can serve their own beer on draft as well as in cans stocked in reach-in coolers.
>> TravelCenters of America is rolling out a new dining concept called The Kitchen, which in addition to sit-down dining, offers both packaged ready-to-eat and ready-to-reheat meals, all prepared in-house. "Many drivers buy one meal and eat with us and then buy another to eat later," says Bruce Lane, divisional vice president of restaurant and food service operations for TravelCenters of America.
>>Operators lacking the space to expand food production are partnering with other local businesses. "With Swiss Farms, we found a local caterer that had a USDA kitchen that prepared signature salads and sandwiches, and composed charcuterie platters and delivered them to the 13 stores," Spiegel says. "And they were dated with ingredients and everything was done by barcodes so these drive-thru stores, which didn't have room to repackage anything, they were able to be in foodservice through partnership and another local business benefited from it."
>>The desire to make more products in-house is driving equipment purchases. "A little over a year ago at our Taco Urbano restaurant, we decided to start frying our own house chips to order, which required additional fryers," Spina says. "Also, within the last year, we started to make our own craft soda plus cold-brew coffee at our commissary. This required us to purchase kegs for the drinks, plus draft stations, at each store that has the offering."
>>"Another piece of equipment I am seeing all over are these cold and hot pickup lockers," Spiegel says. "They can be put outside on the pad of a convenience store or inside if there's room, so when someone comes up … they literally have everything bundled in there for them and it's contactless."
>>The prevalence of self-checkout units continues to grow. "We have added self-checkout capabilities in many of our sites for all retail purchases and we are adding barcodes to our prepared food items so guests can more easily check out," Lane says. "This is another improvement that is being very well-received by our guests."
---
THE STATS
$37.5B The expected consumer spend on c-store foodservice in 20221
66% The percentage of c-store retailers that said their in-store sales were higher in 2021 than 20202
41% The percentage of c-store retailers that said they will offer cashier-less checkout in 20222
30% The percentage of c-store retailers that said they will have mobile app-based payment or ordering in 20222
Datassential's 2022 IFMA Industry Numbers report
 National Association of Convenience Stores Member Pulse Survey, December 2021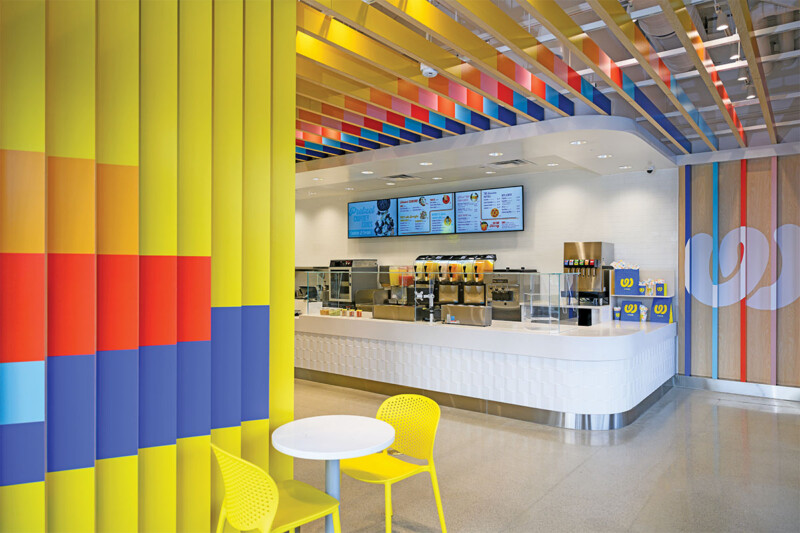 Kitchen Design
Wetzel's Pretzels, the multiunit bakery of shopping mall fame, now offers its soft pretzels and more at street-side through its latest concept.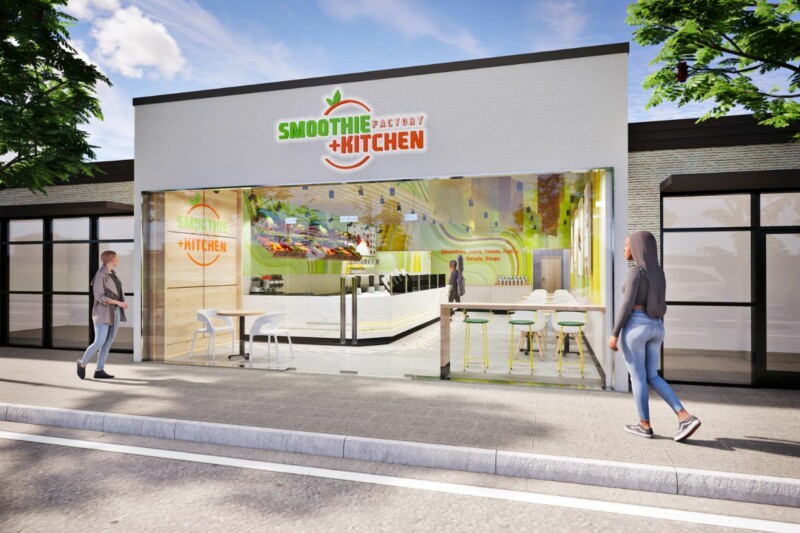 Design Trends
Originally a juice bar concept, the brand will lean on this equipment to offer guests grilled "folds," toast options and salads.