Forward-thinking design positions many food halls for a strong post-pandemic future.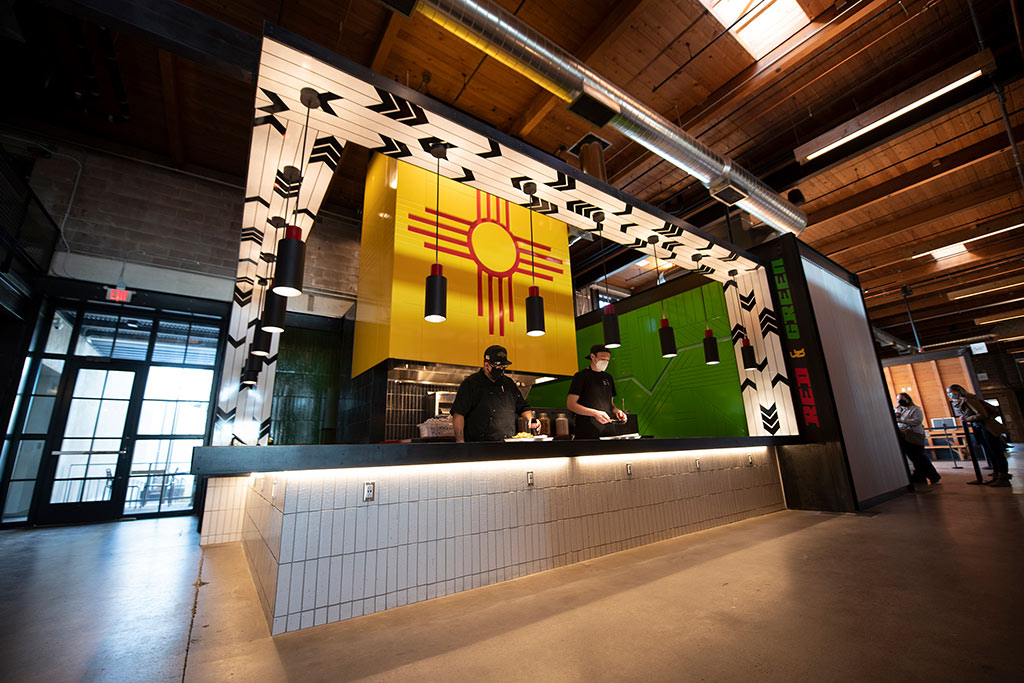 Food halls, with their reliance on large crowds, may seem unsafe from a social distancing point of view. But in many ways, they are well-placed for a quick comeback post-pandemic.
"For starters, food hall menu items are already inherently transportable," says Phillip Landgraf, Denver-based principal for Ricca Design Studios. "For another, they tend to feature lots of space for social distancing, and finally, the shared environment provides a platform for chefs or restaurants to venture into new markets or test new concepts, with reduced investment (and risk)."
Landgraf, who served as lead of foodservice layout and design for Sawmill Market food hall in Albuquerque, N.M., has a front-row view of what food hall operators will need in the months and years ahead. Although Sawmill Market took shape before COVID-19 was a household word and held its grand opening only a week before the country shut down in March 2020, Sawmill Market's reopening four months later confirmed its ability to evolve.
Design elements that have helped Sawmill Market operate during the pandemic and set it up for future success include:
To-go services. 
A to-go window at Sawmill Market's full-service restaurant Flora serves as a way to keep sales flowing in the event future restrictions should cause the restaurant to shut down again. Landgraf adds that anchor restaurants in food halls help serve as destination points and provide an escape from the noisier common areas.
Incubator spaces.
A four-station incubator area in the center of the food hall sets first-time restaurateurs up for success and adds variety for Sawmill Market guests. "Food hall stalls tend to feature relatively low overhead compared to food trucks or a full restaurant," Landgraf says. "The shorter- term leases help cycle in new concepts, keeping offerings fresh." The food hall's incubator spaces each include the same basic layout and equipment, although they can be customized as needed.
Indoor/outdoor crossover.
Sawmill Market's layout maximizes air exchange by using garage doors that open onto the patio during temperate months. The food hall draws guests outside with the aid of an Airstream camper converted into a bar, vendors and a stage.
Additionally, a few elements that aren't necessarily pandemic issue-specific, but are forward-thinking design include:
Flexi-spaces.
Culinary education space that doubles as event space adds another dimension to the experience. "We designed the mezzanine level to feature a home-style display kitchen that can be used for cooking classes or to serve private functions," Landgraf says about Sawmill Market.
Craft beverages.
Craft beer and cocktails play a key role in a food hall's success, he says. At Sawmill Market, "We made sure the Botanical Bar, resembling a mini-greenhouse, was equipped with the tools needed to make cocktails in large batches and serve them on tap," he says.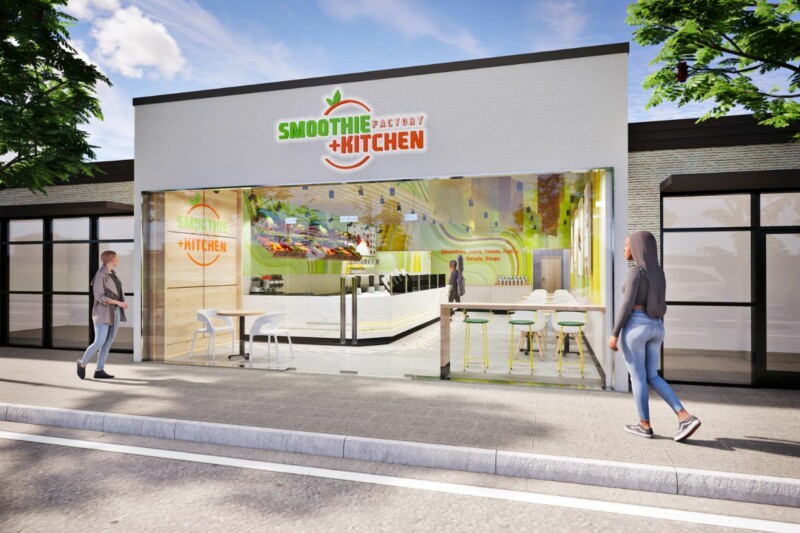 Design Trends
Originally a juice bar concept, the brand will lean on this equipment to offer guests grilled "folds," toast options and salads.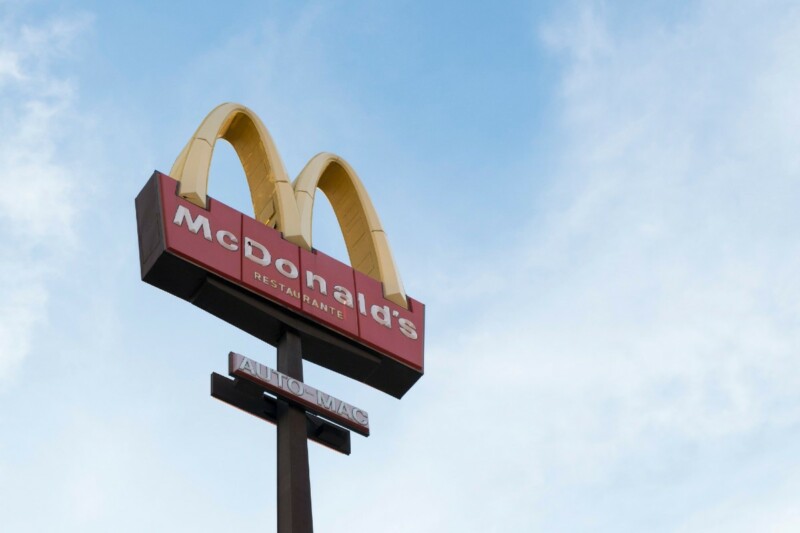 Company News
Even though it's focused on opening traditional units, the chain aims to test and learn new ways to meet customer needs.