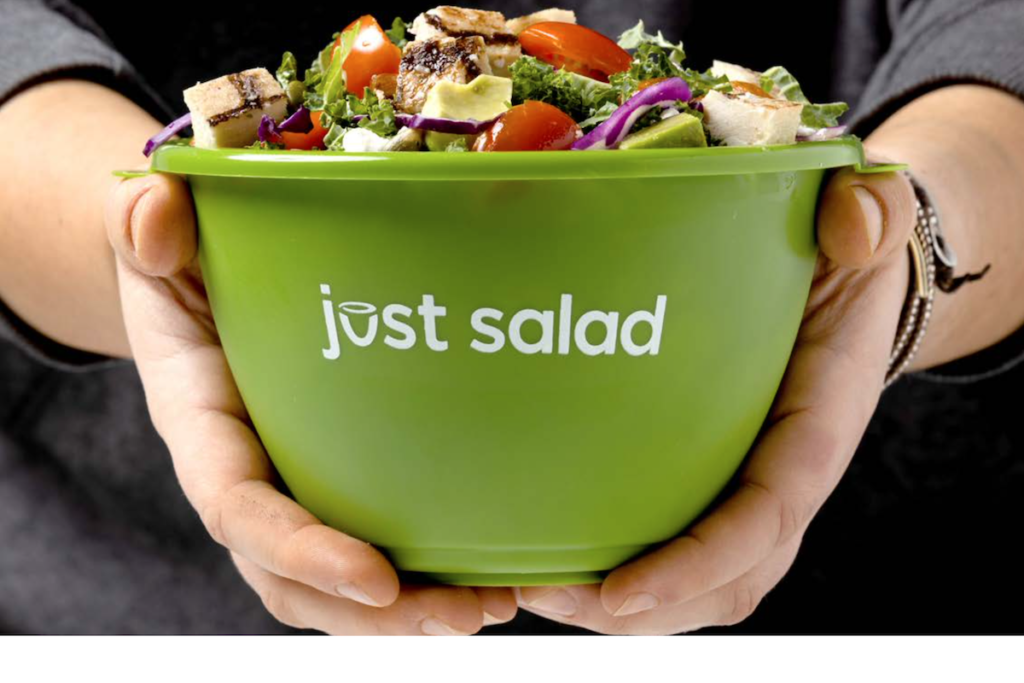 There's more to Just Salad than its name might suggest.
From composting and plastic-utensil reduction to urging sustainable consumer behavior via carbon footprint labels, the health-conscious restaurant is looking to drive positive environmental change.
Last week, the fast-casual chain released its 2020 environmental sustainability report, which includes waste-reduction goals that were delayed amid the coronavirus pandemic.
One such initiative, expected to be tested in select locations this year, is a use-and-return program for its reusable bowls—made of polypropylene, a durable, recyclable plastic resin. The bowls were previously available for in-store purchase, but the chain has now expanded the system, making it an option for customers placing digital and off-premise orders from one of its New York locations. Just Salad asks the customer to return the bowl after use to the store for professional washing and sanitation. To drive this behavior, Just Salad eventually plans to implement a deposit or fee to incentivize the return of the bowls.
The report further highlights some of the chain's 2020 milestones, including its claim to becoming the first U.S. restaurant chain to display carbon footprint labels for each menu item—a move which it will study the impact of in 2021 with help from research scientists from the University of Pennsylvania, Tulane University and Harvard University.
In 2020, Just Salad eliminated plastic pouches, containers, dressing cups, straws and beverage cups.
"In 2020, our world changed but our values did not," the company wrote in its report. "If anything, the COVID pandemic made us more determined to create a new normal for our industry—one in which waste is taboo, reusables are taken for granted and doing 'less bad' is not good enough."
While research from Technomic indicates that 82 percent of foodservice operators put sustainability initiatives on hold in 2020, Just Salad is not alone in its pursuit of getting back on track as normalcy returns. Recently, McDonald's restaurants across the world announced some adaptations, including the removal of plastic straws in Spain and plastic trays in Brazil.
Last week, Sweetgreen, a fast-casual chain with over 100 restaurants, announced that it plans to be carbon neutral by 2027.
"Simply put, we believe it's the right thing to do for our business and for the planet," stated Nicolas Jammet, co-founder and chief concept officer of Sweetgreen, in a press release. "With the food system driving 25 percent of global greenhouse gas emissions, the time for change is now. We know that real change doesn't happen overnight—it's all the steps in between, the little moments that can lead to a big impact. That's why we're making this commitment."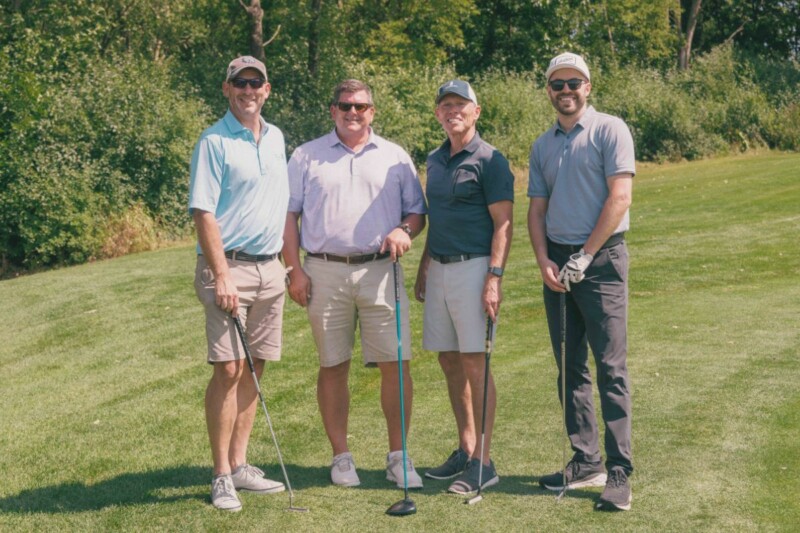 Company News
The August outing raised $70,000 for charities in Milwaukee, Minneapolis and Toledo, Ohio.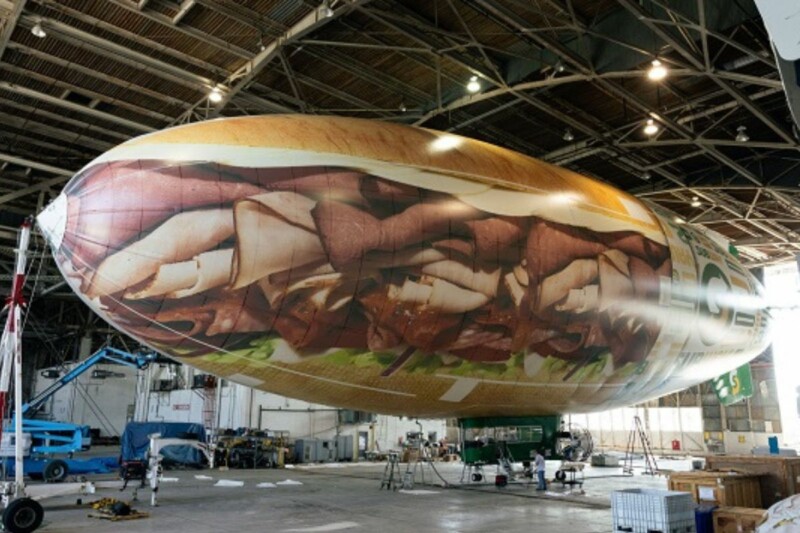 Company News
Following a summer of changes, the brand offers guests a different kind of dining experience.