Modern Market Eatery Refreshes Key Equipment
Three small pizza ovens, a smart toaster and holding cabinets help drive efficiencies at the chain's just-opened location.
True to its name, Modern Market Eatery isn't afraid to try new things.
At its new Aurora, Colo. location, which opened March 10, customers can readily see one example of that, with the brand's first mini market nestled next to the checkout, offering locally sourced packaged goods. But, for those customers who are seeking fresh-made meals, the menu offers protein bowls, salads, sandwiches, pizza and more.
And, with efficiency for those items top of mind, there's also some new equipment in play here, shares Nate Weir, vice president of culinary at Modern Restaurant Concepts.
Here are a few highlights:
Three smaller pizza ovens (as compared to the single, large oven at other locations) unlock quick cook times while also allowing staff to multitask, explains Weir. A beep at the end of a cooking cycle cues staff's attention when it's needed, but lets employees work on assembling other orders in the meantime. Further, Weir notes, having multiple units offers built-in backups in the event of an equipment failure.
For the eatery's bread—key to its sandwiches and breakfast toasts—the restaurant specified a larger-capacity bread warming drawer, with a smart toaster that toasts bread in five seconds. "With this new piece of equipment, we keep the bread warm ahead of time, ready to just grab a piece and move it down the line right away, never waiting to toast," Weir says.
Modern Market Eatery's proteins—like chicken, steak and tofu—meanwhile, are kept in a protein holding cabinet installed at a carving station, offering "a major efficiency boost, as our cooks have fresh, ready-to-go proteins right at their fingertips when the order comes in," Weir explains.
The kitchen also utilizes a double-sided assembly line, with one side focusing on dine-in production and the other fulfilling carryout and third-party orders.
"It solves a challenge many restaurants face right now with off-premise orders by enabling us to give priority and care for all of our guests whether they dine-in, order carryout or order through a third-party," Weir explains.
The Aurora location offers dine-in availability via 75 seats indoors, plus another 26 on an outdoor patio.
This also is the second Modern Market Eatery to feature the double-sided kitchen setup, which first debuted in a remodel of its Greenwood Village location.
Looking ahead, Weir says Modern Market Eatery is exploring yet another option: its first drive-thru, a development for which he expects the double-sided line would be "crucial."
Modern Market Eatery—sister brand to Qdoba and Lemonade under the Modern Restaurant Concepts umbrella—currently has nearly 30 locations across Colorado, Texas and Arizona.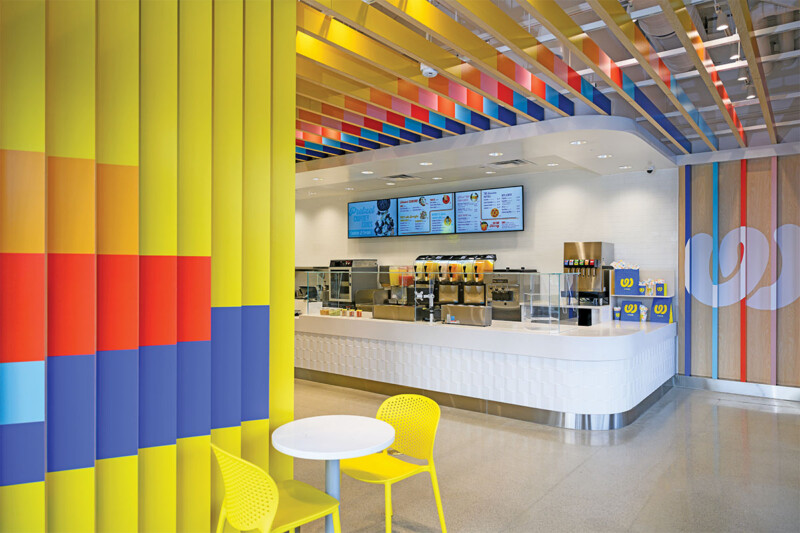 Kitchen Design
Wetzel's Pretzels, the multiunit bakery of shopping mall fame, now offers its soft pretzels and more at street-side through its latest concept.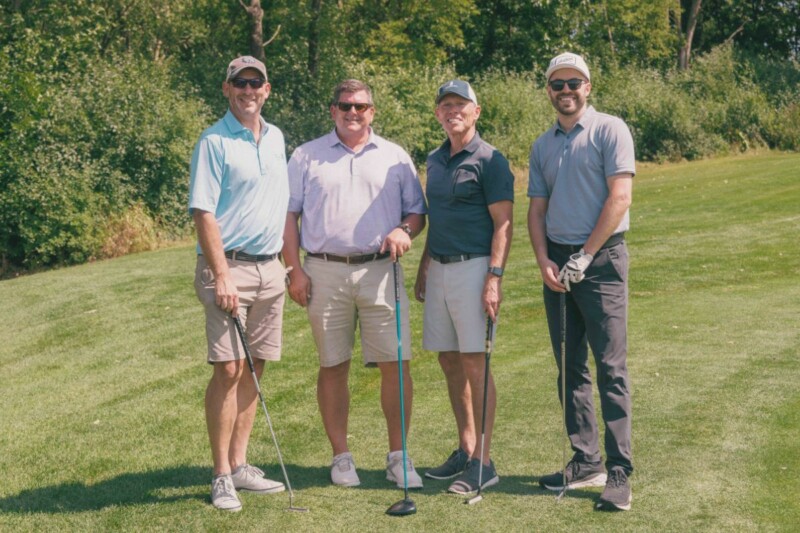 Company News
The August outing raised $70,000 for charities in Milwaukee, Minneapolis and Toledo, Ohio.