Your 2022 Planned Maintenance Checklist
EMR'S Dave Fitch highlights the latest equipment maintenance advice for operators and emphasizes why it matters.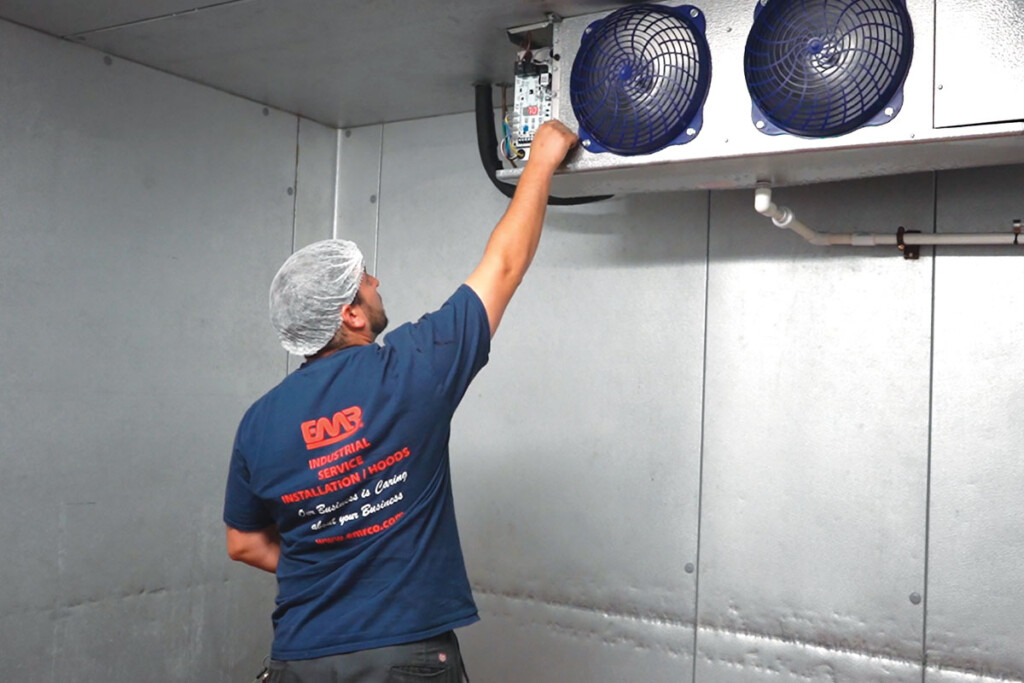 Seven years into his career at service company EMR, Baltimore Field Service Supervisor Dave Fitch is no stranger to planned maintenance. But, he admits, the guidelines are always changing.
"It's a continuously changing cycle," he says. "It's never just one thing fits every customer."
So, where to start? Frankly, somewhere is light-years better than nowhere.
"It doesn't have to be the most elaborate thing," Fitch says, "but at least just once a year [a hired company should] look over the equipment from top to bottom, and if something doesn't look right, generally it's not."
While the annual check is a start, there also are daily, weekly and quarterly recommendations for most types of equipment. Dishmachines, for example, need daily checks for water leaks—a sign that seals or bearings are going bad, Fitch notes.
Not every operation's checklist will be identical. Bakeries or operators like Subway that have lots of yeast in the air will want to clean and sanitize ice machines monthly, whereas semiannually suffices for others, Fitch says.
In many instances, a certified technician is required, like when fryers need a semiannual fire suppression inspection. Occasionally, however, the operator can handle the task, only calling on a tech if a problem is spotted. And, with an eye out for common problems, that call will likely be placed much earlier.
Ultimately, planned maintenance can catch issues before they're an emergency, potentially reducing service costs and equipment downtime— something that's even more important as the pandemic continues to impact parts availability and shipping times.
To stay ahead in 2022, here's what Fitch recommends:
Griddles
Daily
✔ Check that the grease chute is in place and inspect for grease in abnormal spots
Monthly
✔ Ensure griddle is heating properly
Quarterly
✔ Visually inspect the top and bottom of the griddle
✔ Check for stress cracks in the cooking surface
✔ Check gas pressure on gas grills and amp reading on electric grills
✔ Check knobs for wear, and replace as needed
Annually
✔ Check and calibrate the thermostat
Combi Ovens
Weekly
✔ Check for grease buildup
✔ Check for loose or disconnected pipes
✔ Clean air intake
✔ Test draining from oven cavity and check lines for leaks or clogs
Annually
✔ Change water filters
✔ Check heat exchanger for deformities
✔ For boiler-based combis, descale and then change gaskets
✔ Replace steam bypass hose
✔ Check drain lines and solenoid hoses
✔ Check knobs, handles and gaskets and repair as needed
✔ Tighten bolts
✔ Inspect electrical connections
Soda Dispensers
Weekly
✔ Clean drain and trough
Monthly
✔ Clean ice bin
✔ Flush and clean syrup lines
✔ Test syrup/water ratio
✔ Clean connectors at the bag-in-boxes
Dishmachines
Daily
✔ Check that water temperature and rinse pressure are within manufacturer guidelines
✔ Check for water leaks
Weekly
✔ Make sure drain valves are holding
Monthly
✔ Check chemical dispenser is working properly
Annually
✔ If unit has curtains, change them if worn
✔ Check pump motor amp draw
Walk-In Coolers and Freezers
Monthly
✔ Check for any ice buildup on the evaporator
Quarterly
✔ Blow condensers out with nitrogen, or clean with chemicals
✔ Clean evaporators with chemicals, nitrogen or compressed air
✔ Check that fan motor is running properly
✔ Check that the temperature at the front of walk-in is reading properly
✔ Make sure drain lines are clear of dirt and debris
✔ Check space at the top of the door for proper alignment
✔ Check door hinges, floors and walls for signs of wear and replace or repair if necessary
Reach-In Refrigerators
Monthly
✔ Clean condenser coil
✔ Check for torn gaskets and inspect seals
✔ Clean evaporator fans
Quarterly
✔ Check temperature controls
✔ Check head pressure on the compressor to ensure the correct amount of refrigerant
Convection Ovens
Monthly
✔ Clean air intake vent
✔ Clean and remove obstructions from flue
✔ Check door seal for any damage
Annually
✔ Check venting system for possible deterioration
✔ Check thermostat and temperature probes for correct calibration
✔ On some models, lubricate the oven-door chain with high-temperature grease
Fryers
Monthly
✔ Perform a calibration check
✔ Power off fryer, pull it out and clean the back wall
✔ Clean controls to keep free of grease buildup
✔ Replace broken knobs
✔ Check power cord and connections
✔ Check that pilot light maintains proper flame
✔ Check O-ring integrity and drain pan connection
✔ Clean blower, vents and combustion components
✔ Check pump system, if applicable
Semiannually
✔ Have a certified technician conduct a fire suppression inspection
Ice Machines
Monthly
✔ Clean or change air filters
Quarterly
✔ Clean and sanitize bin and machine
Semiannually
✔ Descale water system and change filters
✔ Clean remote- or air-cooled condenser coil
Annually
✔ Change hoses and O-rings as needed
✔ Inspect machines for misplaced water
Editor's note: This checklist doesn't address daily cleaning routines and is not all-encompassing. Check the manufacturers' recommendations.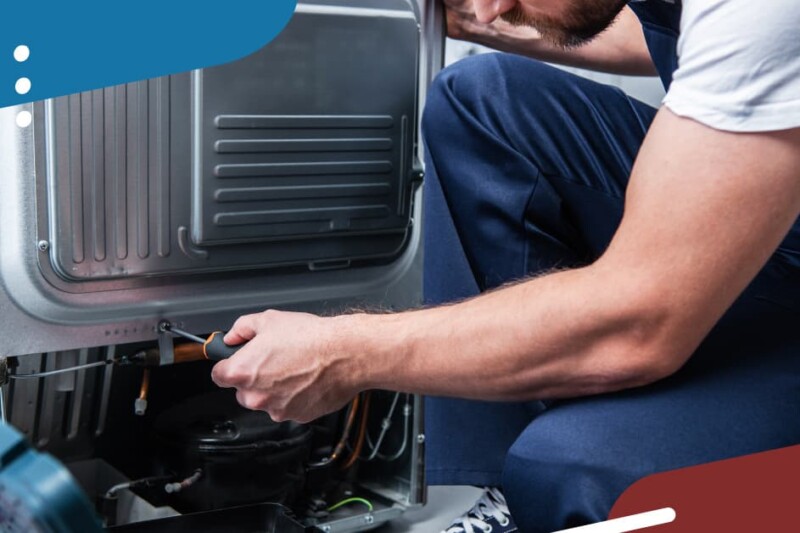 Equipment
Refrigerators and freezers are arguably the most essential appliances in a commercial kitchen, working around the clock to keep foods at the ideal temperature. When these appliances aren't functioning properly,…