1 Product, 4 Ways: Saving Labor With Food Processors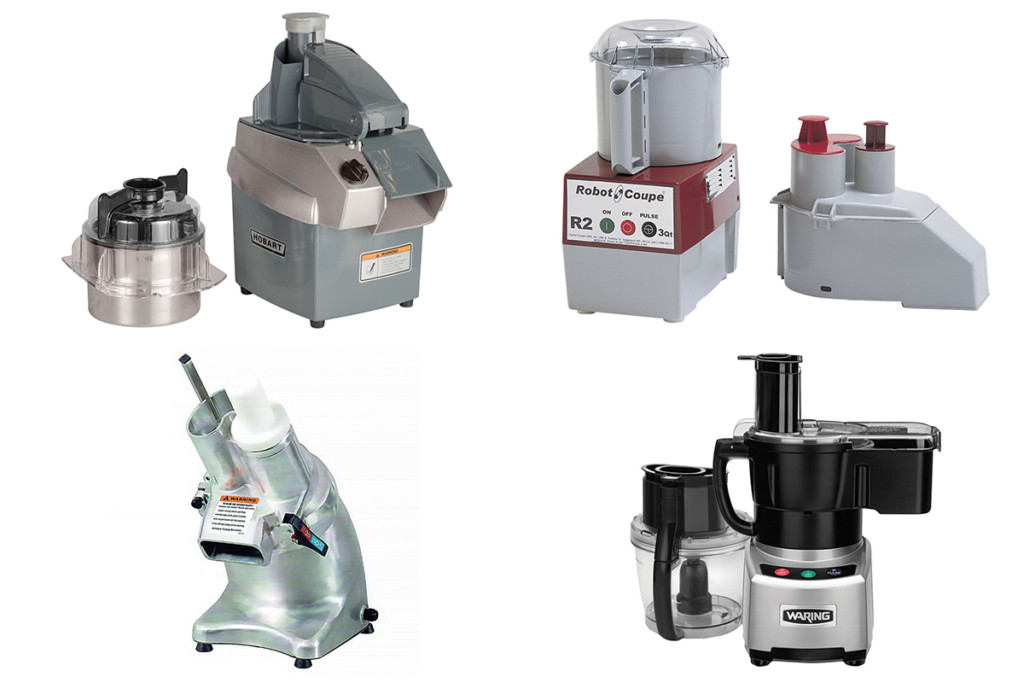 Powered food processors make quick work of the otherwise time-consuming tasks of slicing, grating, chopping, mixing or emulsifying food products. Makers offer bowl-style models, which work well for small batches and sauces or dressings, and continuous machines, meant for more high-volume production of vegetables and fruits. Combination models come with interchangeable heads to operate in either mode.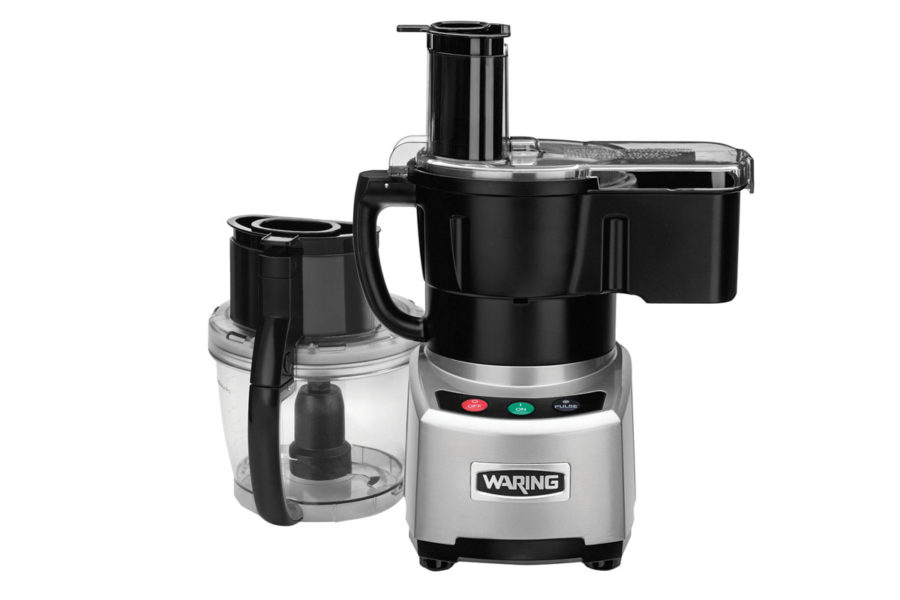 4. Sealed
Soup, sauces and dressings stay in the bowl with Waring's WFP16SCD 4-qt. food processor. The S-blade seals and locks to keep liquids contained, and has the added benefit of staying in the bowl when employees pour the contents.
---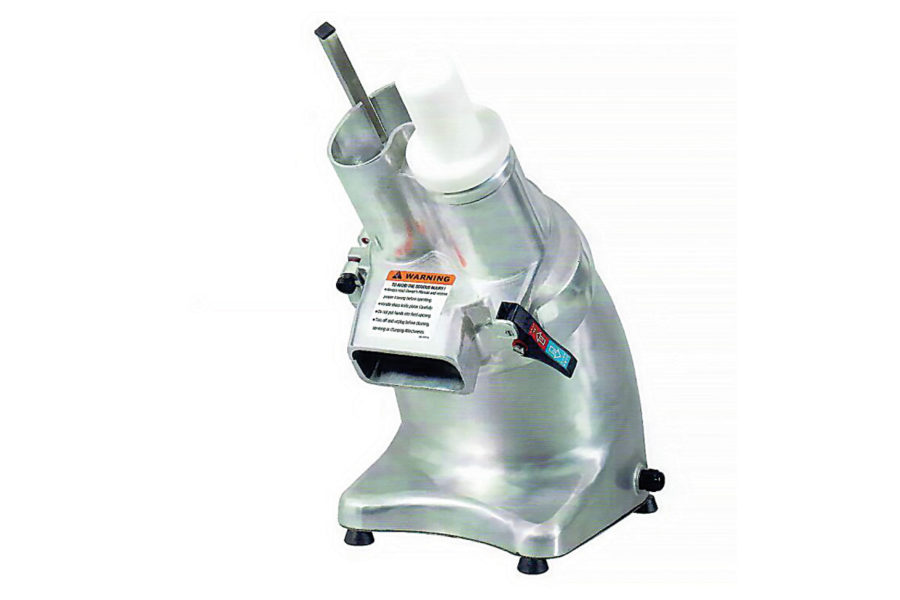 3. Lightweight
Cast aluminum keeps Thunderbird's TBR-580 food processor/vegetable cutter sturdy and light. The NSF-certified model is 12-in.W x 18-in.D x 22-in.H and weighs 58 lb. Discs feature stainless construction. This unit runs at a capacity of 1,000 lb./hr.
---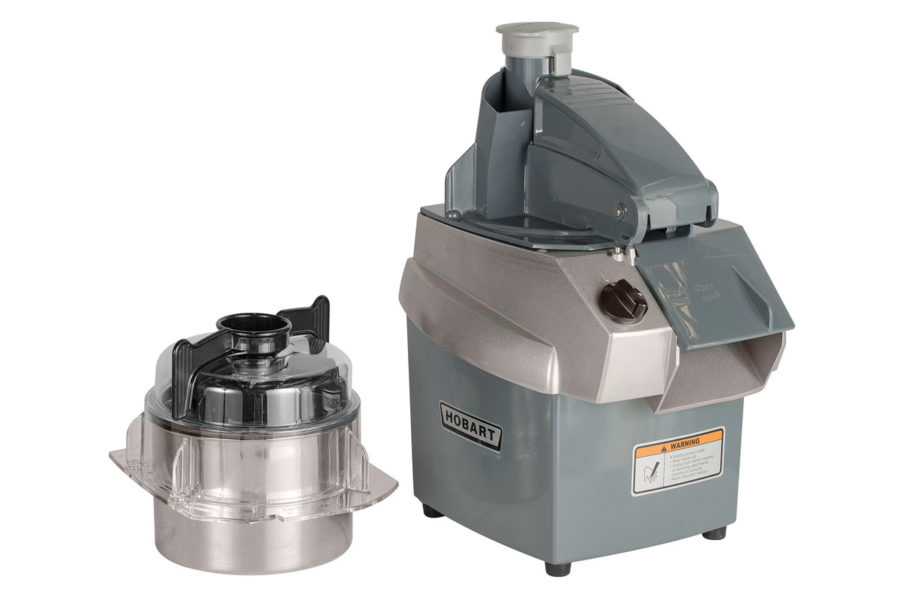 2. Smart
SureSense Speed Control on Hobart's HCC34 identifies which head is installed and adjusts the speed for optimal results. The continuous- feed operation runs 500 rpm- 800 rpm and the bowl-style mode, 1,450 rpm-2,650 rpm.
---
1. Versatile
Robot Coupe's R 2 N combination processor gives the option of up to 23 discs. The machine can chop, mince, emulsify, grind or knead with the cutter attachment, or slice, grate, ripple-cut slice or julienne with the vegetable preparation attachment.
---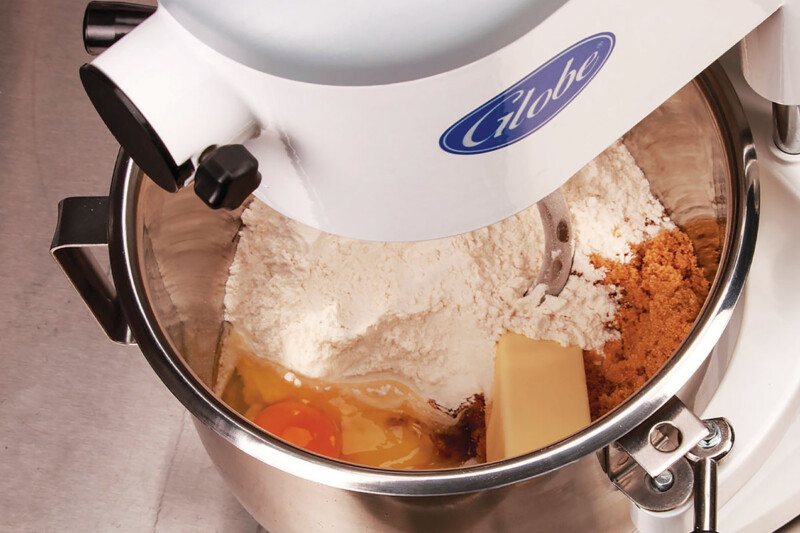 Equipment
The countertop mixer is the Swiss Army knife of the kitchen—small but mighty, with the power to perform various functions.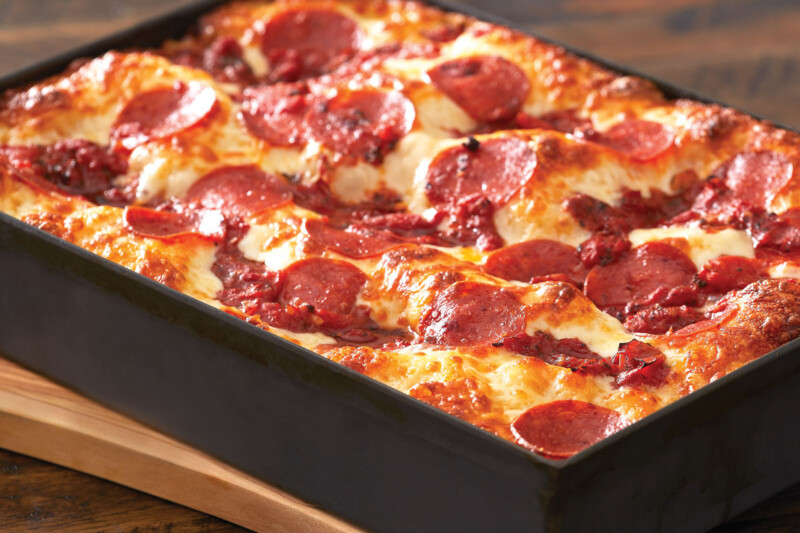 Equipment
With so many varieties of pizza pans, here's how to select the one that will provide the optimal bake.