The service call came from an 80-bed senior-living facility in the outskirts of Rochester, N.Y. "Their one-week-old, 115V belt-driven slicer had seized up," says Paul Pumputis, then a technician for Duffy's Food Equipment Service & Parts, Sauquoit, N.Y. "Every moving part except the blade was frozen solid and unable to move."
About 15 years have passed since this case occurred, but Pumputis, who now serves as Branch Manager for the Duffy's office in Rochester, N.Y., vividly remembers every detail.
"I took the entire slicer apart, sanded each piece with emery cloth and re-lubricated them all. The job took about an hour and a half. The funny thing was, the unit was absolutely spotless—so it was clearly not a case of neglect," Pumputis says.
After Pumputis got the slicer working again, he spent some time talking with the kitchen manager. "She complained that it was still new, and they'd cleaned it every night, so she couldn't understand why it stopped working," he continues.
"I asked her to show me how she cleaned the slicer. The woman, who was probably in her 40s and a cook at the facility, placed the slicer in a dishwasher rack and started to slide it into the commercial dishmachine," Pumputis says.
"It was a small, lightweight, economy model slicer, easy to pick up and move around. And it fit perfectly in that rack," Pumputis says. "The high-temperature water and detergent removed every trace of lubricant, so the moving parts were metal-on-metal and already starting to rust."
"The woman was clearly well-intentioned. But I had to explain to her boss that even though the slicer was still under warranty, this was a case of user error," Pumputis says. "The bill was probably about $100, all told."
"My parting advice to the cook was simple. I told her that a good rule of thumb was that if you can plug something into an outlet, you should never run it through a dishmachine."
Copyright FER May 2015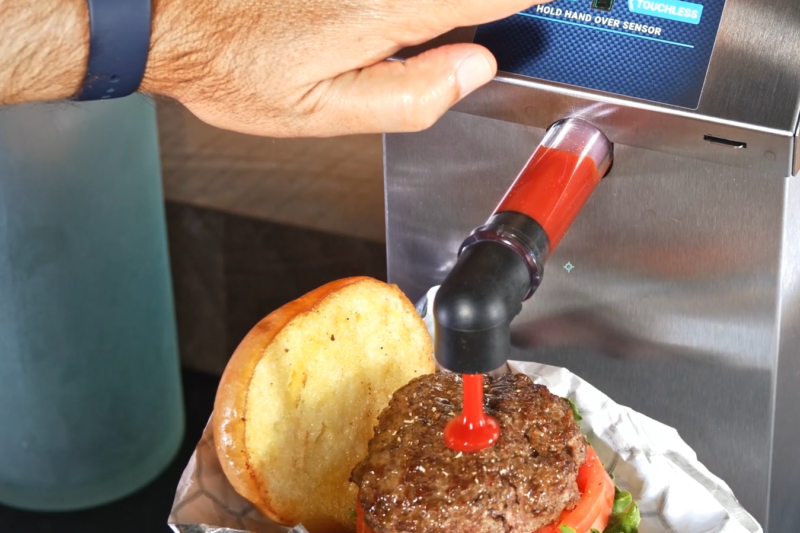 Food Preparation Equipment
Gone are the days when we believed household appliances could only talk to each other and act on their own in science fiction movies. In fact, "In other industries, such…