What's The News On Refrigerants (And The IOT)?
It's not easy to keep up with the newest refrigerant regulations and their impact on foodservice equipment applications.
On Tuesday, Feb. 26, Emerson will help out with a look at the latest regulatory updates and insights on how to prepare for what's on the horizon—including the availability of new refrigerants with low global warming potential (GWP).
On the agenda:
How recent rulings have changed the scope of the Environmental Protection Agency's Significant New Alternatives Policy (SNAP) program.
How the California Air Resources Board (CARB) continues to leverage the original SNAP ruling as the foundation for its regional hydrofluorocarbon (HFC) refrigerant phase-down efforts.
An update on the potential for U.S. ratification of the Kigali Amendment to the Montreal Protocol.
Status of the standards governing charge limits and safe use of A2L and A3 refrigerants, including the potential impacts on building codes.
How vacating SNAP Rule 20 potentially impacts Section 608 rules for governing leak repair and maintenance requirements.
Sign up here for the February 26 webinar, slated for 2 p.m. EST/11 a.m. PST.
Emerson also is hosting a panel discussion, "Automating the Commercial Kitchen" during its E360 Breakfast on Friday, Feb. 8, prior to Friday's opening of The NAFEM Show in Orlando, Fla.
The panel, moderated by Paul Hepperla, Emerson's v.p.-solutions integration for foodservice, includes Chuck Guerin, v.p.-controls at Middleby Corp.; Matt Toone, v.p./g.m. at Cooper-Atkins; and Jim Kleva, director-equipment engineering at Wendy's.
The event at the Orange County Convention Center includes a 7-7:30 a.m. breakfast, with the panel discussion to follow until 8:30 a.m. Registration is here.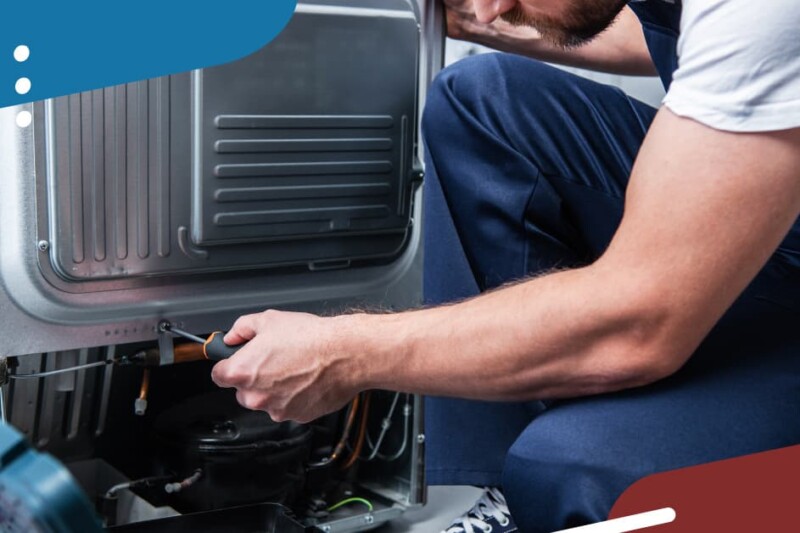 Equipment
Refrigerators and freezers are arguably the most essential appliances in a commercial kitchen, working around the clock to keep foods at the ideal temperature. When these appliances aren't functioning properly,…