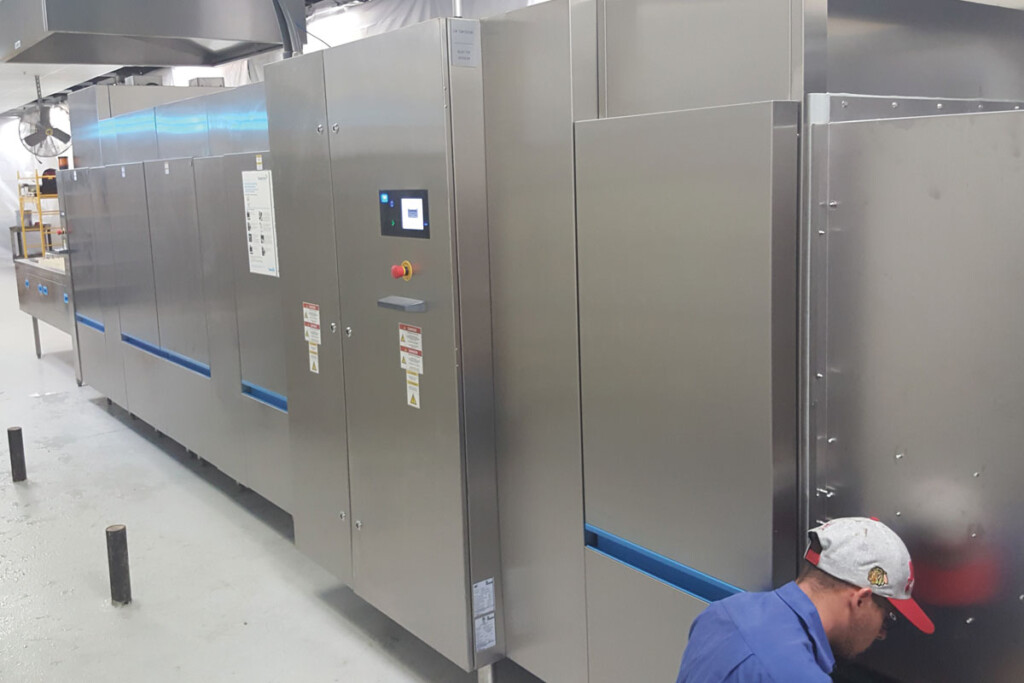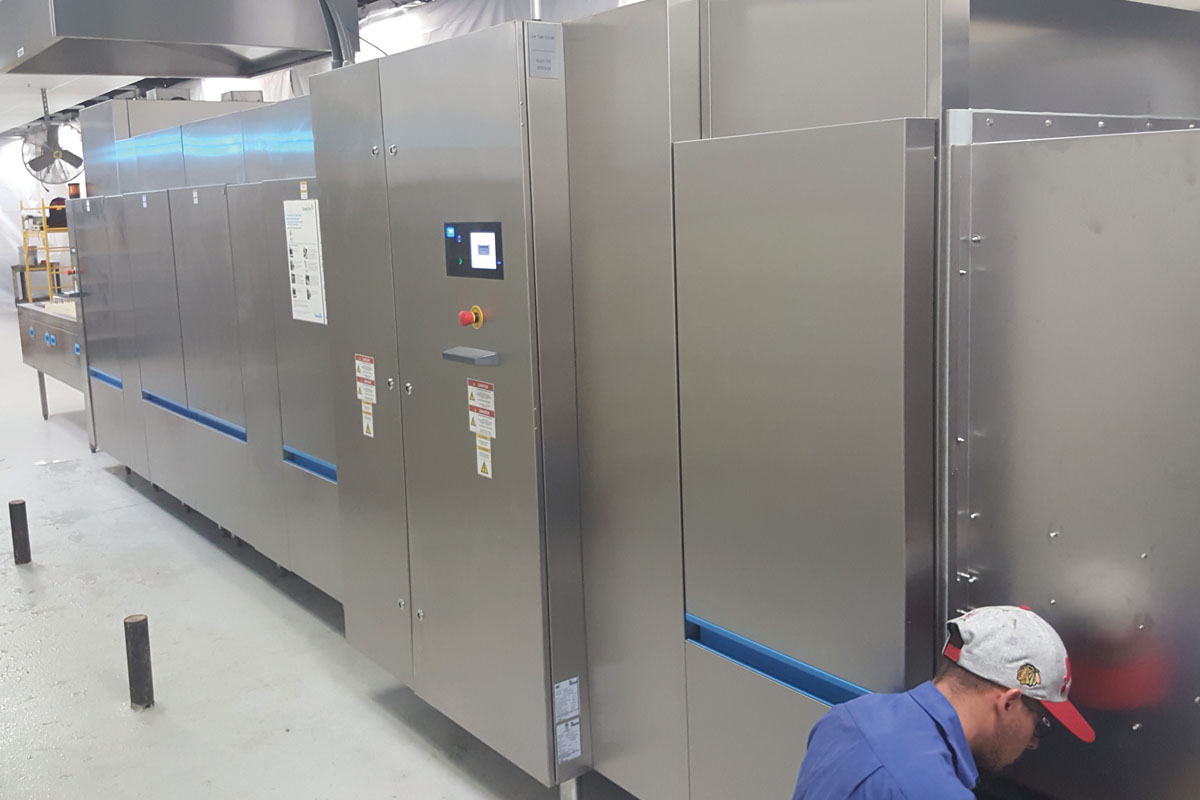 A recent installation job tasked to Bob Colin, South Florida branch manager of Heritage Service Group, was much bigger than the average flight-type dishmachine job. When he was put in charge of installing a 42-ft. flight-type, to be used at an airline catering company in Miami, he knew he needed to be prepared before heading to the job site.
"I started out by spending a lot of time with the blueprints and going over the job details to make a plan from start to finish, including the types of tools, equipment and materials we would have to bring for the job," he says. "And I made a lot of lists, so I knew what I needed to be prepared."
However, no amount of planning and looking at blueprints prepared Colin for the hiccup his crew hit during this flight-type installation. The job included the installation of three ventilation hoods, which Colin's team hung nearly flush with the drop ceiling. "We thought it would make for a clean, finished look in the dishroom, although we knew it would [still] be a tight fit," Colin says.
Unfortunately, once crews installed the dishmachine, the doors on one side of the flight-type hit the hood when they were raised up to clean and service the unit, because the slant of the floor was just enough to throw off the measurements between one end of the flight-type and the other.
"We ended up needing another inch of clearance between the doors and the hoods," Colin says. That meant cutting out the drop ceiling, pushing the hoods up higher and reframing the drop ceiling around the hoods. "Luckily we could maintain the proper sloping with the existing ductwork even after we raised the hoods," Colin says.
THE TAKEAWAY
One minor measurement backed up the installation a whole day, but for Colin, it was par for the course. "Even when you think you have everything planned out, you're going to run into issues on the job," Colin says. Add extra time into an installation to allow for corrections. It's more important to get the job done right so the equipment runs as it should from day one, than to rush an installation.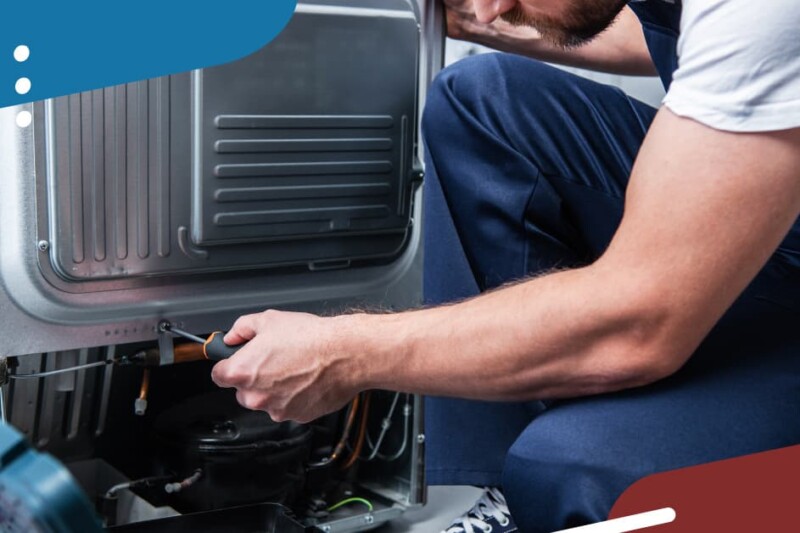 Equipment
Refrigerators and freezers are arguably the most essential appliances in a commercial kitchen, working around the clock to keep foods at the ideal temperature. When these appliances aren't functioning properly,…