Papa Johns Brings Kiosks, More to 8 International Stores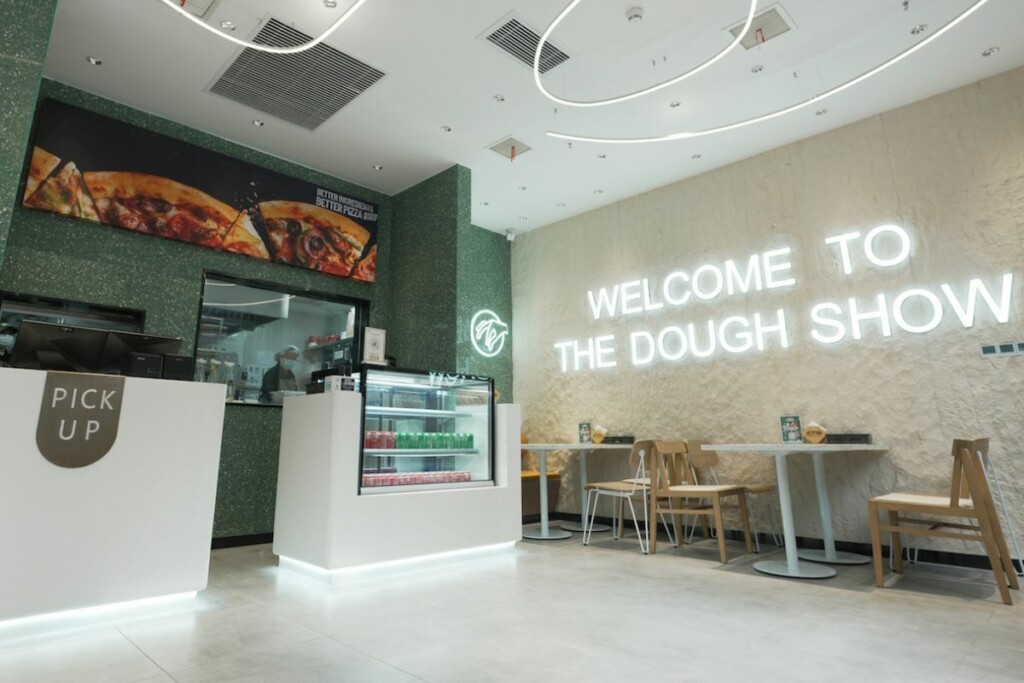 Papa Johns' international restaurants are keeping up with the times, and with some of their North American counterparts, through a new design announced this week.
The first of eight international stores to feature the new design is open in China's Hubei province, while seven other locations—in Jordan, United Arab Emirates, Saudi Arabia and Kenya—are currently under construction or renovation, the brand shared.
"In a streamlined and flexible environment, Papa Johns team members will be equipped to more efficiently create quality food and serve it in the seamless, personalized ways that today's customers prefer," the brand says.
While much of the design is centered on the colors, lighting, surface materials and messaging throughout the store, the updated stores also feature digital screens and ordering kiosks—a move chains like Panera Bread have made in the U.S.
In Panera's case, digital upgrades most recently appeared in a smaller-footprint store designed for urban, on-the-go consumers, and tracking screens also allow customers to see order progress. But, recognizing a need for customer convenience, Panera also has placed kiosks in locations that offer dine-in and drive-thru options.
Papa Johns, too, says its new design will be applied across multiple formats. "Whether a particular restaurant has been built to focus on delivering pizza to customers, serving dine-in guests, or a combination of the two, Papa Johns international franchise partners are being equipped with materials and finishes that can be accommodated and tailored for each of their restaurants' specific needs," it says.
Papa Johns also began revamping its North American stores in 2022 with the rollout of "a more modern design."
As of Sept. 25, 2022, Papa Johns has 5,500 restaurants in 47 countries and territories.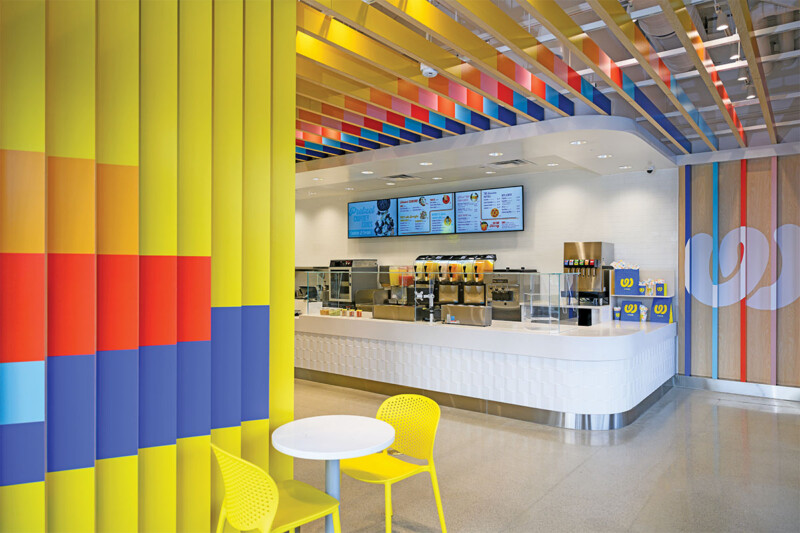 Kitchen Design
Wetzel's Pretzels, the multiunit bakery of shopping mall fame, now offers its soft pretzels and more at street-side through its latest concept.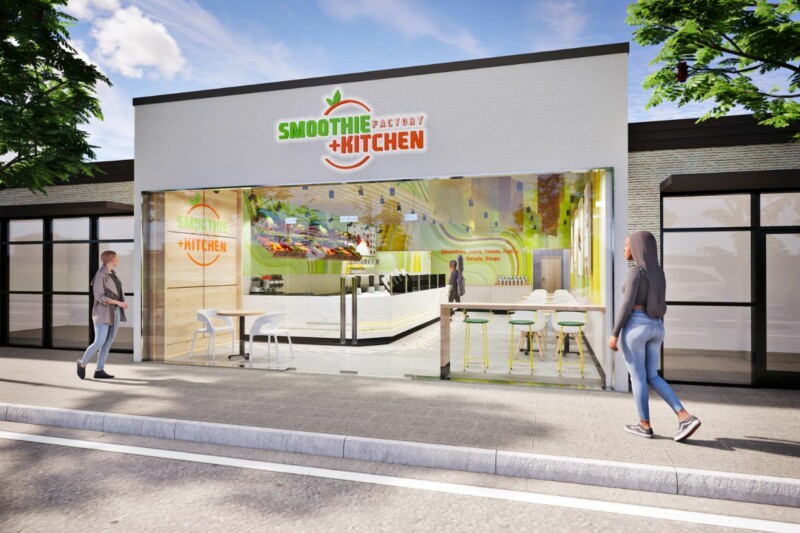 Design Trends
Originally a juice bar concept, the brand will lean on this equipment to offer guests grilled "folds," toast options and salads.