Restaurant Recovery: Funding Deficiencies, Workforce Shortages Cast Shadows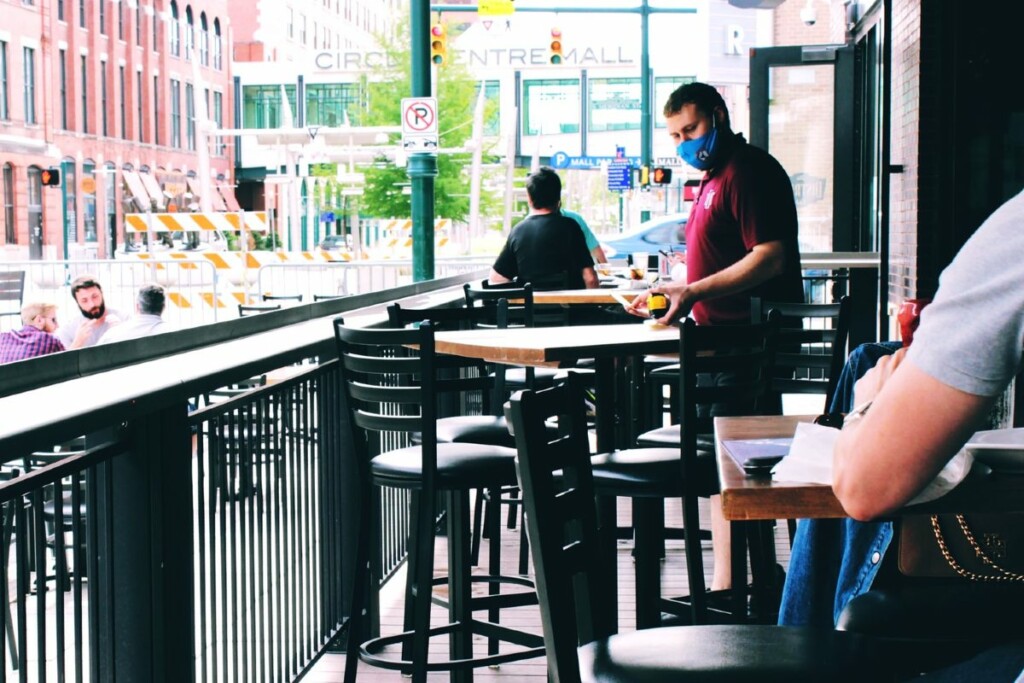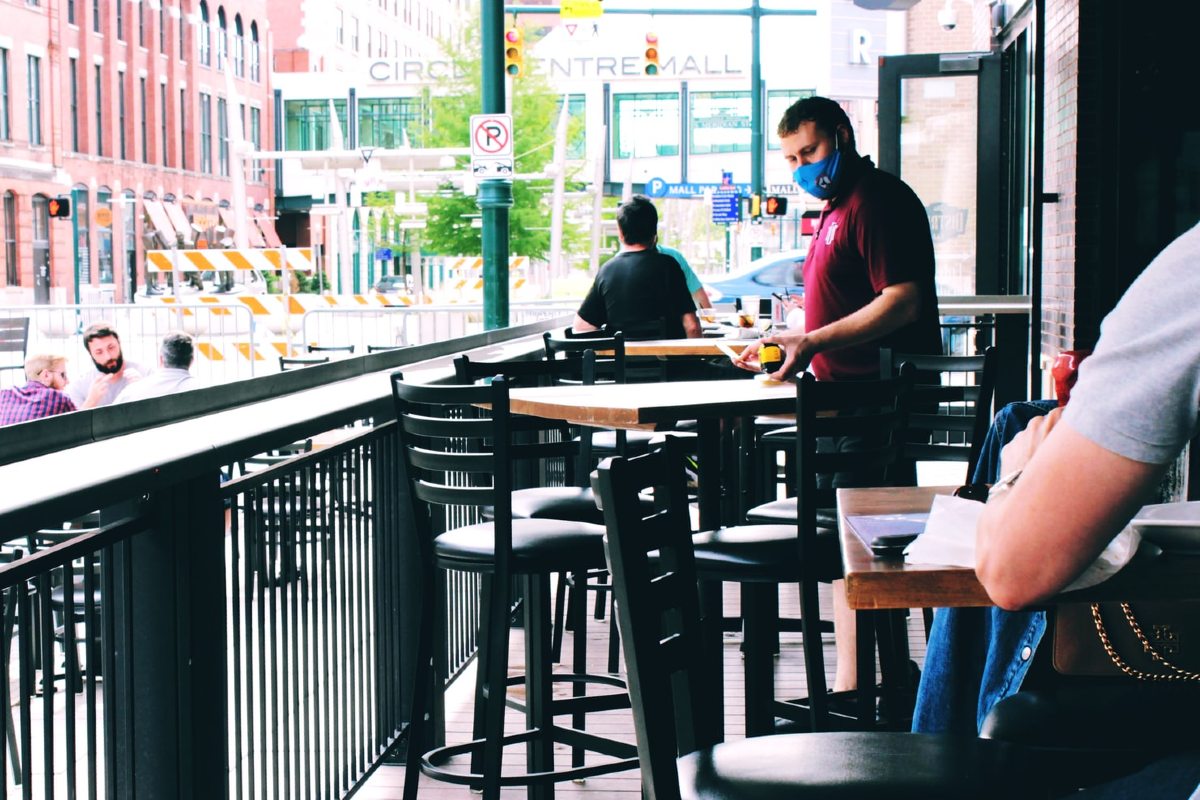 Though the pandemic's reverberations on the restaurant industry cannot be undone, some promising indicators are emerging as of late.
Burgeoning U.S. restaurant sales data, legislative successes including to-go alcohol and the Restaurant Revitalization Fund (which is set to accept applications starting Monday, May 3), and stories of operators' resilience were among the discussion points of an April 21 webinar hosted by the Foodservice Sales & Marketing Association. Speakers for the event, which focused on post-pandemic recovery, were Isabella Casillas Guzman, administrator of the U.S. Small Business Administration, and Tom Bené, president and CEO of the National Restaurant Association.
The restaurant industry, Bené said, is "built around grit and determination," and that was especially evident amid the pandemic.
"Many operators changed their models overnight, experimented with different menus and formats, and fought hard to keep employees on board to be able to serve their customers," he said. "Throughout this industry, from your local diner to your favorite chain, you find stories of resilience and determination."
Meal kits, grocery sales and enhanced technology use were just a few of the creative ways Bené saw operators supplement abrupt plunges in in-person dining. Still, despite their own woes, some operators selflessly served community members struggling with hunger, and many consumers showed monetary support for restaurants by purchasing gift cards during the holiday season.
Yet, for all the successes, the remaining uphill battles cannot be ignored.
For one, Bené said, today's restaurant industry employment rate remains about 2 million jobs below pre-pandemic levels.
The U.S. Census Bureau's latest Small Business Pulse survey, released April 23, found that 54.4% of U.S. Accommodation and Food Services small businesses believe they will need to identify and hire new employees in the next six months; the average across all business sectors, meanwhile, is a much-lower 32.1%.
While not a cure-all for the industry's sizable workforce shortage, the National Restaurant Association Educational Foundation offers resources at chooserestaurants.org.
Further complicating matters for ailing restaurants is the fact that the $26.8 billion Restaurant Revitalization Fund will no doubt fall short of the need that exists among eligible businesses. Guzman, who has now served in the SBA administrator role for just over a month, acknowledged the disproportionate need, but encouraged representatives of all eligible businesses to apply nonetheless.
"If the funding runs out before your application is processed, you will be counted and this information will be shared with Congress," Guzman clarified. "Your application is your voice in this case; it's your chance to let our policymakers know what support is needed."
Registration for the SBA application portal is expected to begin Friday, April 30, and applications are set to open Monday, May 3. To start, small foodservice businesses owned by women, veterans and those who are socially or economically disadvantaged will be prioritized. More details can be found on the SBA's site, and multilingual support is available via a customer service hotline, (844) 279-8898, from 8 a.m.-8 pm EST Monday-Friday.
Ultimately, Bené said he expects consumer reluctance toward dining in to persist for awhile, but the association is hopeful that the pandemic's impact on restaurants won't be too prolonged.
"There's some early signs of success, but time is going to tell," he said.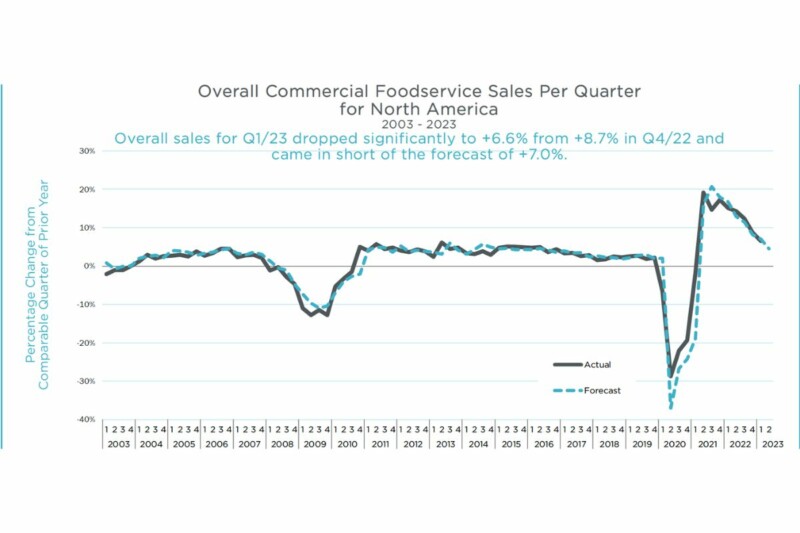 Economic News
Manufacturers are reporting a 'sharp' decline in lead times, but quarterly sales also dipped below expectations.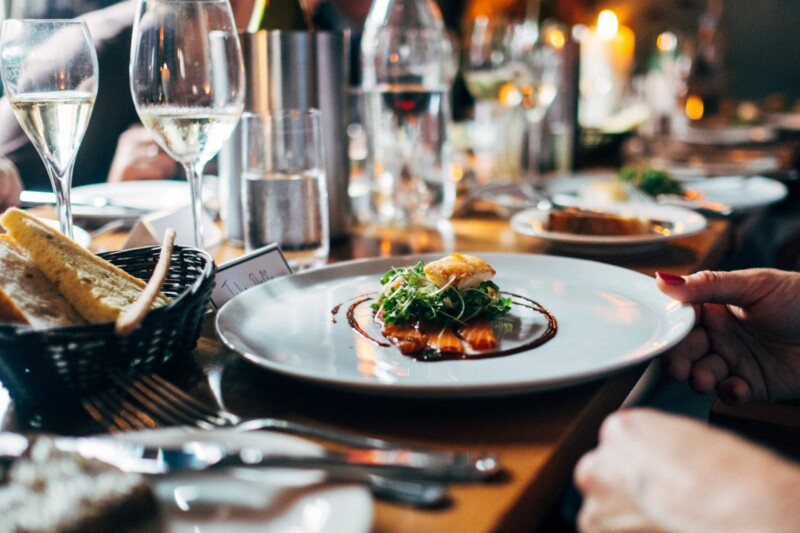 Economic News
The National Restaurant Association reports sales were up 0.4% from April.