The 2023 KI Recipients Have Been Announced
The highlighted products reflect an industry focus on automation, efficiency, sustainability and more.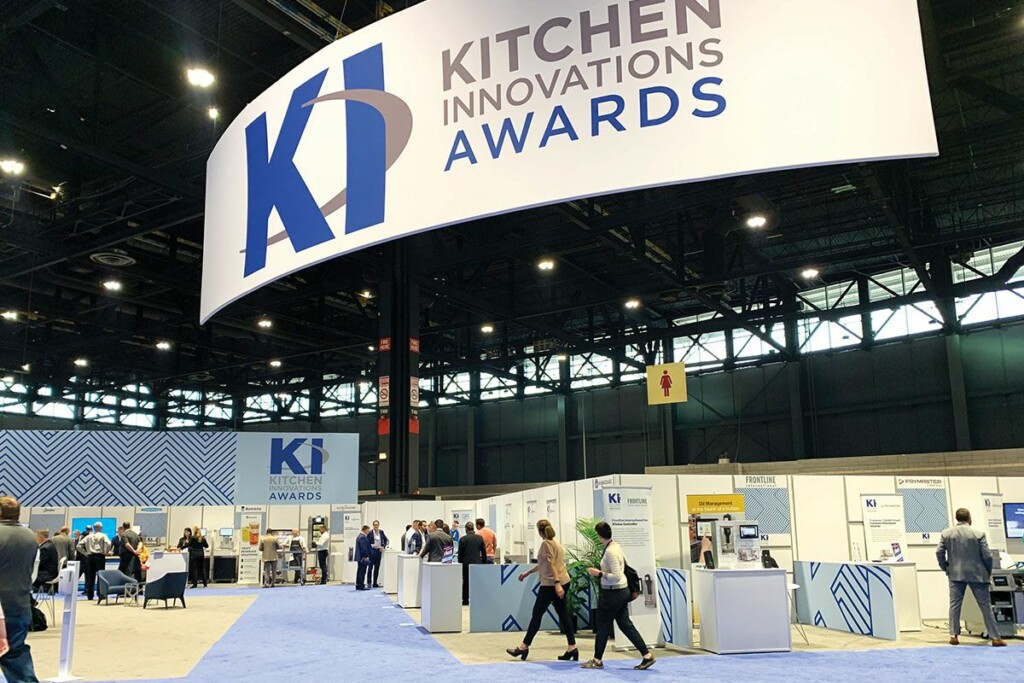 Ahead of this May's show, the National Restaurant Association has announced the 2023 Kitchen Innovations Awards recipients.
"These equipment advancements address many of the challenges impacting operations today—including workforce shortages and labor costs—and create a new generation of kitchens that improve operations and safety through increased efficiency, versatility and productivity to help boost the bottom line," says Tom Cindric, president of Winsight Exhibitions, in a press release.
Those honored this year are as follows:
• Aniai—aGrill (Alpha Grill)
• Atosa—Intelligent French Fry robotic solution
• The Coca-Cola Company—Costa Smart Café Marlow 1.2
• Convotherm—ConvoSense
• Hobart—LXnR
• Hydra Rinse—Taylor Hydra Rinse with configurable pro controller
• Immersion Systems—ImmersaFlex
• Kwick Cool—Hybrid Kold Pak dual temp saute station
• Lab2Fab—FryBot
• Merrychef—conneX with automated panini press
• PathSpot Technologies—SafetySuite
• PreciTaste—PreciTaste
• Sammic—SmartVide XL and 30 gal. precision rethermalizer tank
• Structural Concepts—Elevate autonomous retail merchandiser
• T&S Brass and Bronze Works—UltraRinse
• TurboChef Technologies—Plexor M2
• Unox—Speed-X
• Vollrath—SerVue touchless refrigerated slide-in
• Waring—The Ellipse blending system (read more about the Ellipse and other beverage blenders in FER's latest equipment comparison)
• Zink—Robojo, powered by MyAppCafe
This year's KI Awardees will again be featured in a dedicated showroom in the South Hall at Chicago's McCormick Place and highlighted in special programming at the National Restaurant Association Show, scheduled for May 20-23.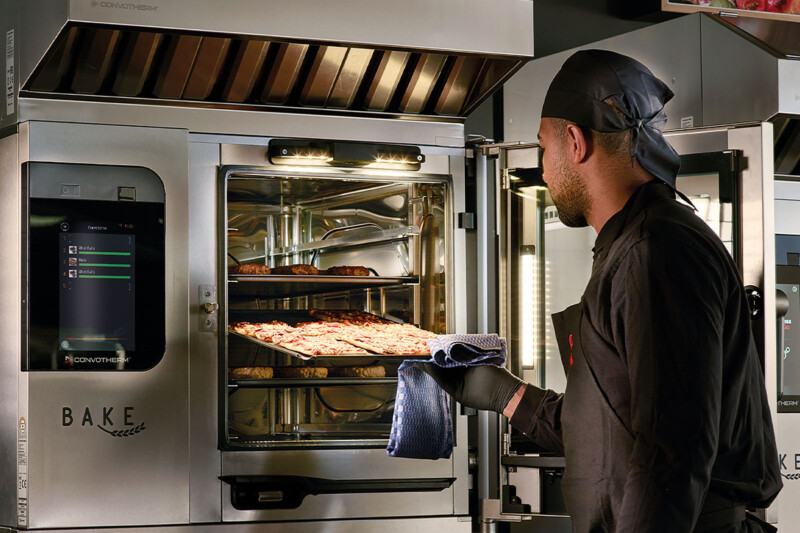 Combi Ovens
Today's combi ovens are smarter and more energy efficient, reducing the need for skilled labor and cutting utility costs.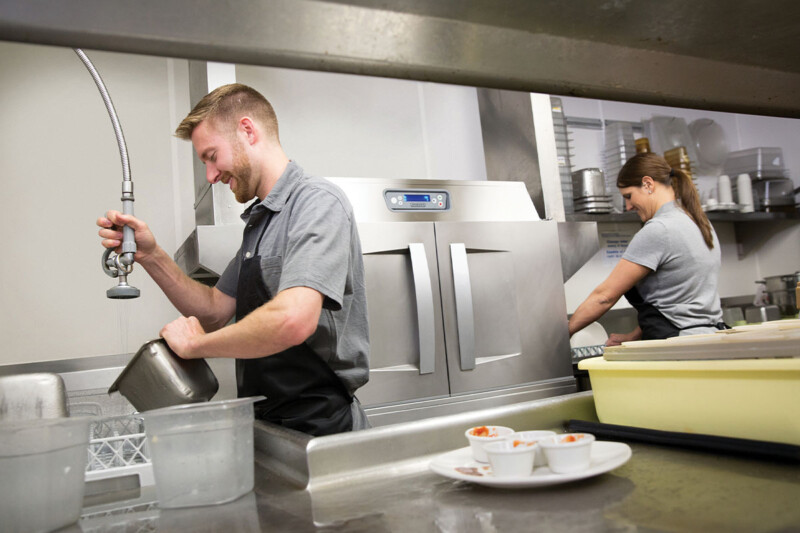 Equipment Comparisons
Forget steamy dishrooms; some of the newest rack conveyors improve environmental comfort and reduce overhead costs.