Your 2021 Planned Maintenance Guide for Foodservice Equipment
Refresh your program to help keep your facility safe and save money.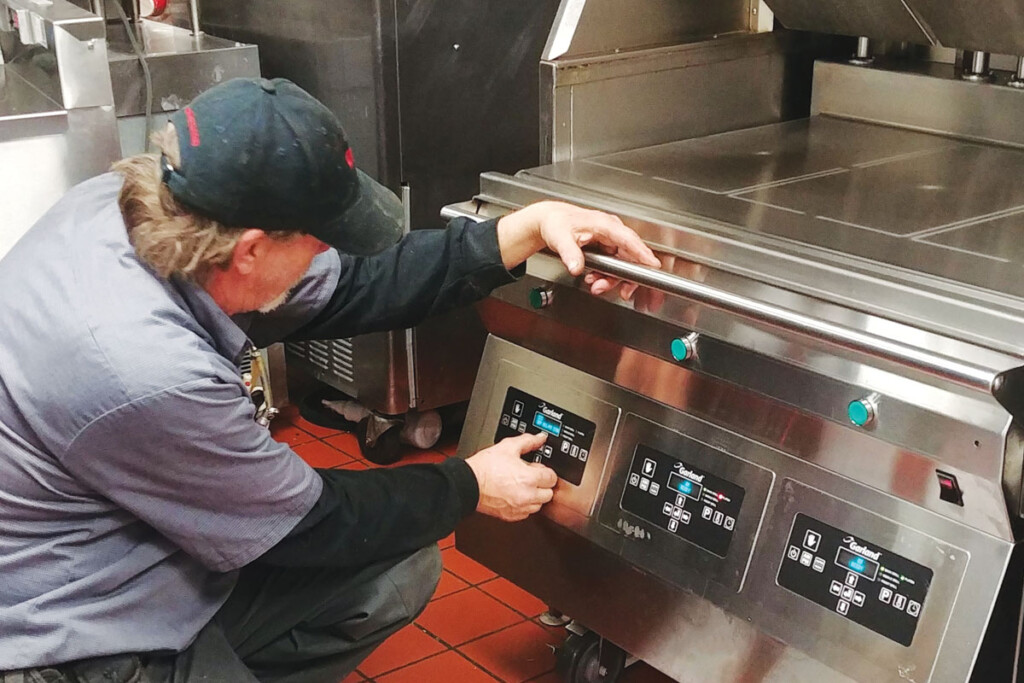 As if there aren't enough reasons to keep up on your equipment planned maintenance program, here's one more: it keeps things clean. And in the days of COVID-19, cleanliness is more important to diners than how good the food tastes, says market research firm Datassential.
Matt Gingrich, service technician with EMR, Baltimore, says, this coming year, planned maintenance programs will focus on sanitation. "Especially [when it comes to] ice machines, or anything else that has to do with water, because water can cause scale buildup and create different types of mold. And anything that can hurt anybody, you really want to watch out for that. People just want to make sure everything's as clean as possible."
Gingrich adds, planned maintenance also can help save money in the long run. And with many operators reeling from the pandemic, keeping costs low matters.
He recalls a facility that didn't perform planned maintenance on a deep fryer. The grease tank started to leak everywhere. It was an expensive fix to replace the tank and clean up the mess, he says. Had a service technician been out to perform planned maintenance, however, the issue could've been avoided.
Resolve to refresh your program in 2021. The following checklist will set you on the right path. Keep in mind it doesn't address daily cleaning routines and is not all-encompassing. Check the manufacturer's recommendations
Griddles
Daily
✔ Check the grill is level and adjust as needed
Monthly
✔ Check and calibrate the thermostat
Quarterly
✔ Visually inspect the top and bottom of the griddle
✔ Check for stress cracks in the cooking surface
✔ Check gas pressure on gas grills and amp reading on electric grills
✔ Check knobs for wear and replace as needed
Combi Ovens
Weekly
✔ Check for grease buildup
✔ Check heat exchanger for deformities
✔ Check for loose or disconnected pipes
✔ Clean filter
Monthly
✔ Test draining from oven cavity and check lines for leaks or clogs A
Annually
✔ Replace steam bypass hose
✔ Check drain lines and solenoid hoses
✔ Check knobs, handles and gaskets and repair as needed
✔ Tighten bolts
✔ Inspect electrical connections
Soda Dispensers
Weekly
✔ Clean ice bin
Monthly
✔ Flush and clean syrup lines
✔ Test syrup/water ratio
✔ Clean connectors at the bag-in-boxes
Dishmachines
Weekly
✔ Check that the water temperature and rinse pressure are within the manufacturer's guidelines
✔ Make sure drain lines are clear of debris
Monthly
✔ Check chemical dispenser is working properly
Annually
✔ If unit has curtains, change them if worn
✔ Check pump motors
Walk-In Coolers and Freezers
Monthly
✔ Vacuum condensers
✔ Check and clean evaporator fin blades
✔ Check that fan motor is running properly
Quarterly
✔ Check space at the top of the door for proper alignment
✔ Check door hinges, floors and walls for signs of wear and replace or repair if necessary
Reach-In Refrigerators
Monthly
✔ Clean condenser coil
✔ Check for torn gaskets and inspect seals
✔ Clean evaporator fans
Quarterly
✔ Check temperature controls
✔ Check head pressure on the compressor to ensure the correct amount of refrigerant
Convection Ovens
Monthly
✔ Clean air intake vent
✔ Clean and remove obstructions from flue
✔ Check door seal for any damage
Annually
✔ Check venting system for possible deterioration
✔ Check thermostat and temperature probes for correct calibration
✔ On some models, lubricate the oven-door chain with high-temperature grease
Fryers
Monthly
✔ Power off fryer, pull it out and clean the back wall
✔ Clean controls to keep free of grease buildup
✔ Replace broken knobs
✔ Check power cord and connections
✔ Check that pilot light maintains proper flame
✔ Check O-ring integrity and drain pan connection
✔ Clean blower, vents and combustion components
Semiannually
✔ Hire a certified technician to conduct a fire suppression inspection
Ice Machines
Monthly
✔ Clean and sanitize bin liner
Semiannually
✔ Descale water system and change filters
✔ Clean remote- or air-cooled condenser coil
✔ Clean or change air filters
Annually
✔ Change hoses and O-rings as needed
✔ Inspect auger and top bearing on flake-ice machines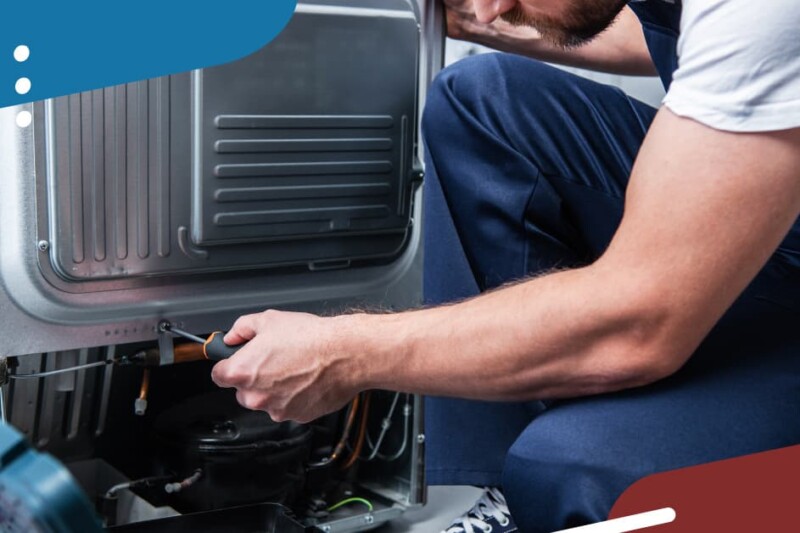 Equipment
Refrigerators and freezers are arguably the most essential appliances in a commercial kitchen, working around the clock to keep foods at the ideal temperature. When these appliances aren't functioning properly,…