The 400-bed hospital's chief engineer, assistant engineer and kitchen manager repeatedly tried and failed to get the facility's rack-conveyor dishmachine to work. But even after spending hundreds of dollars in replacement parts, including a new transformer, the machine would not operate. At a loss to figure out the problem, the engineering team called Commercial Kitchen Parts & Service, San Antonio, and asked the service agency to send a tech. The first tech available happened to be one of the newest, and while he was trained, he was not yet very experienced in field work.
"This kid was nervous—he told us later," says Carl McNeal, Director-Sales for Commercial Kitchen. "He'd never worked on that type of dishmachine in the field before, and he thought that if the chief engineer, assistant engineer and kitchen manager couldn't figure the problem out, he was doubtful he could either."
The hospital engineering team met with the tech in the dishroom, explained the issue, discussed all of the parts they'd replaced and remedies they'd tried and left him to it. "He put his tool bag down, thought a minute and decided to first go talk to the guys who operate the machine," McNeal says.
The first employee he spoke with was a young man who was mentally impaired. "He was agitated and really eager to talk to our tech," McNeal says. The young man told the tech that he had tried repeatedly to tell the engineering and management staff that a piece had fallen off the machine a week before and, reaching into his pocket, he pulled out a magnet. It turned out to be the one that affixes to the door of the wash tank. When the door is closed, the magnet engages and connects two pieces of metal—known as a Reed Switch—that enable electricity to flow through the machine. Without the magnet, the safety switches trigger, operation signals won't engage and the unit won't run. The tech recovered the magnet, riveted it back into place and hit the "on" switch. The machine started right up.
"When he went to find the chief engineer to tell him it was fixed, the chief engineer was shocked," McNeal says. When the engineer found out what the issue was and how the tech learned of it, he realized he'd dismissed the employee's attempts to tell him. "He was embarrassed."
This service call has become part of Commercial Kitchen Parts & Service's orientation training because it teaches lessons on so many levels: Talk to the people who operate the machines, rule out the simple explanations first and most of all, value everyone's input.
Copyright FER November 2014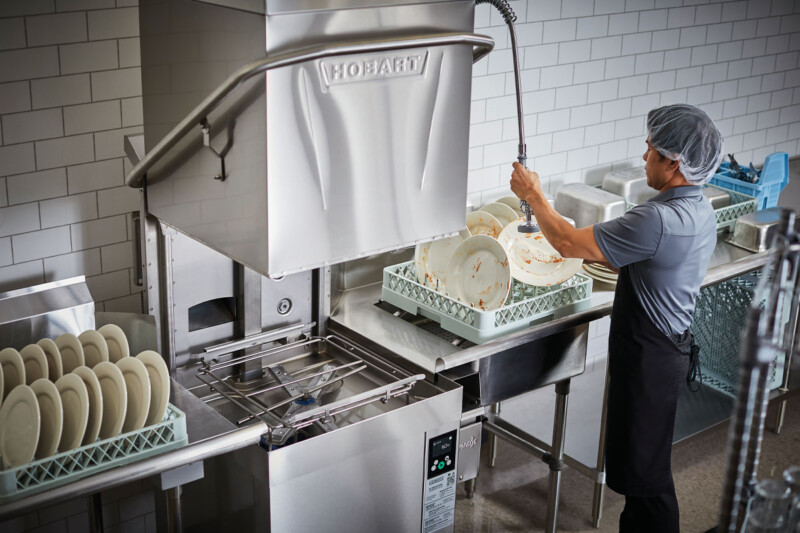 Equipment
Energy Star Version 3.0 pushes door-type dishmachines to the next level of efficiency.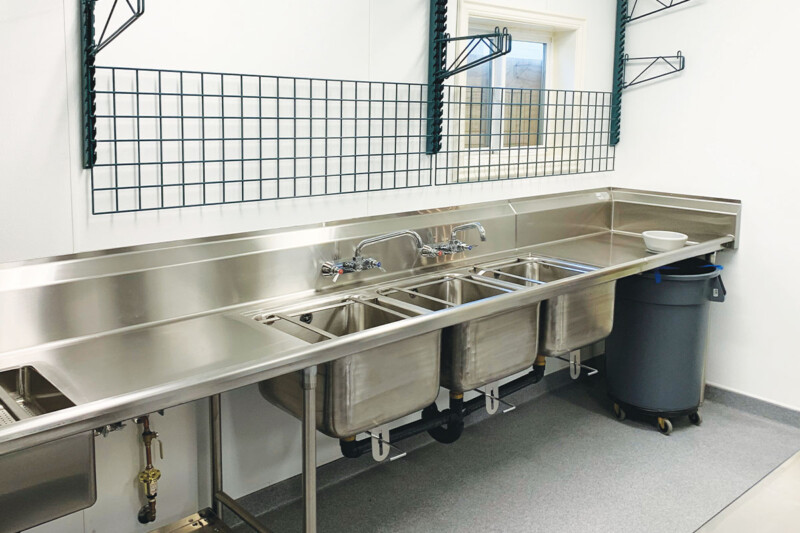 Equipment Comparisons
Study materials, construction and bowl sizes when specifying an off-the-shelf three-compartment sink.