Sometimes, service visits read like a mystery novel. Chuck Pecka, formerly a full-time field technician and currently the branch manager for Duffy's Equipment Service's Binghamton, N.Y., office, remembers a call from a restaurant owner who told him that dishes were coming out of his rack-conveyor dishmachine speckled with a mysterious black goo baked on after the machine's hot sanitizing rinse and flash dry.
The restaurant owner assured Pecka that all of his kitchen employees followed strict rules about only putting dishes into the machine. "You have to take your clients at their word and begin eliminating all other possibilities," Pecka explains.
The goo problem arose on weekends, persisting over the course of two weeks and four visits. "Basically, I took the machine apart piece by piece." Pecka found goo debris in the pumps and in leftover water in the tanks, but the source remained elusive. "I checked for disintegrating hose lining, pump seals, something foreign lodged inside the machine—I even called the detergent company, but I still couldn't find an explanation."
By pure chance, Pecka was called to the location very early one Saturday morning for an unrelated service problem with an oven. The night cleaning crew was finishing up in the kitchen as he passed the dishroom, and sitting by the exit were several very dirty, disintegrating rubber floor mats. The cleaning crew ordinarily sprayed the kitchen's rubber mats with a hose behind the restaurant. Over the course of the prior two weeks, however, they began shaving time off their cleaning routine by running the mats through the dishmachine instead.
"We see this a lot," Pecka says. "People run random stuff through the dishwashers." It wasn't malicious, he explains. The cleaning crew just didn't know any better; they weren't trained like the kitchen staff. Debris from the mats sloughed off during the washing cycles, collected inside the pumps and washed back out during the next cycle. The machine's high temperatures melted the debris into goo, and it baked onto the surface of the dishes.
Hearing about Pecka's discovery, the shocked restaurant owner assured him the cleaning crew would be trained in correct cleaning methods and proper equipment use. Fortunately for the restaurant, the machine was undamaged. After a few rinse cycles, the debris cleared out and the dishes were sparkling once again.
Copyright FER September 2015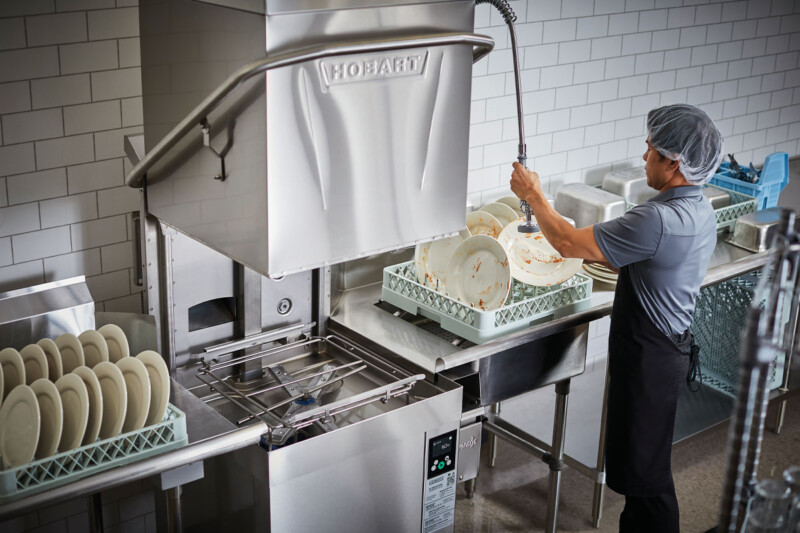 Equipment
Energy Star Version 3.0 pushes door-type dishmachines to the next level of efficiency.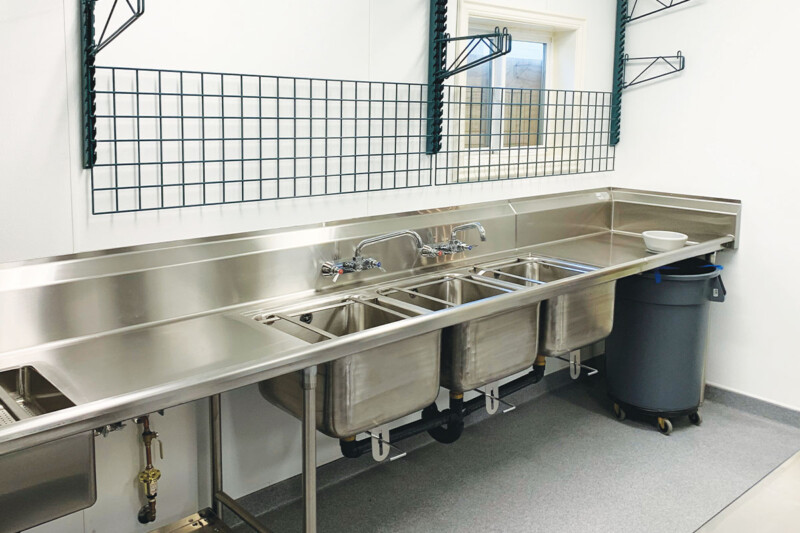 Equipment Comparisons
Study materials, construction and bowl sizes when specifying an off-the-shelf three-compartment sink.