Starbucks Tests Reusable Cup Programs in Seattle, South Korea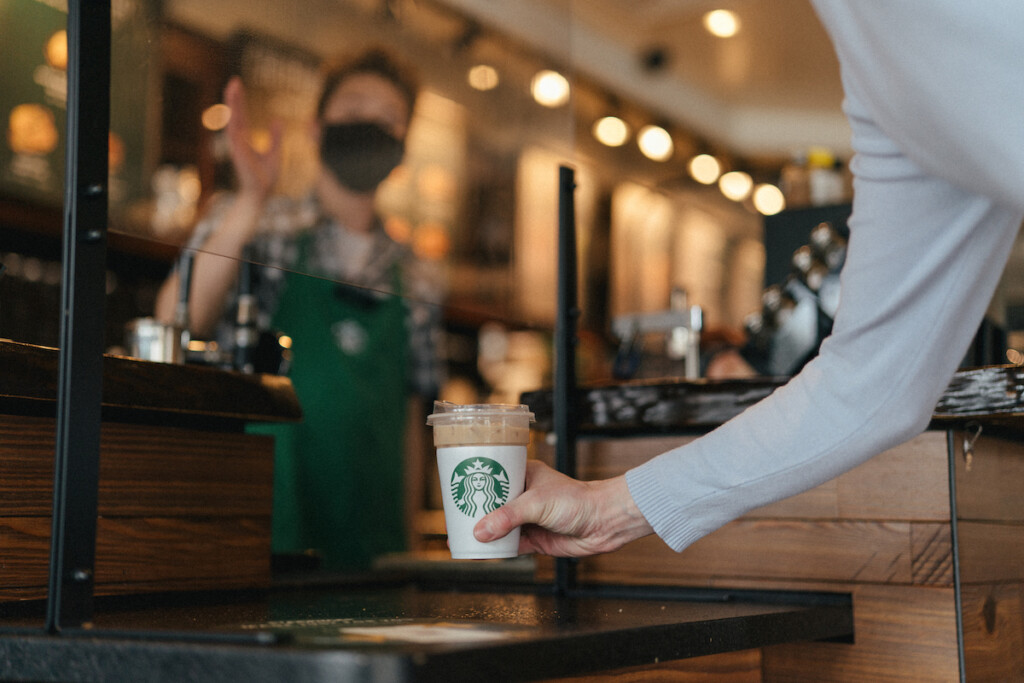 Whether one takes their Starbucks caffeine fix hot, iced, dairy-free or just about any other way, each beverage has one thing in common: Ultimately, it is poured into a cup.
Across the U.S. and Canada, personal cups remain off the table for Starbucks customers in correlation with the coronavirus pandemic. But, in Seattle, a new, eco-conscious alternative to single-use cups is temporarily on the menu.
Through May 31, the coffee chain is testing a Borrow A Cup program across five Seattle stores. For a $1 deposit, customers can receive their hot or cold beverage in a reusable cup and get reimbursed when they return it.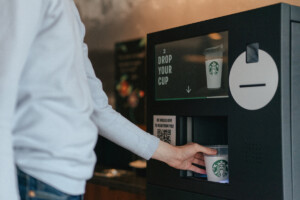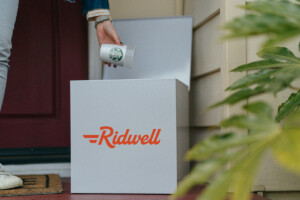 Returns can be completed in one of two ways: at contactless kiosks (pictured on left) or through a door-to-door pickup service called Ridwell (pictured on right).
Starbucks will then have the cup professionally cleaned and sanitized before putting it back into circulation within 48 hours. Each reusable cup replaces up to 30 disposable cups, according to Starbucks' release.
Starbucks was the second-biggest restaurant brand in the U.S. in 2020, netting sales of roughly $18.5 million—a figure that was down -13.5 percent compared to 2019, according to research firm Technomic's latest top 500 report. That's an awful lot of cups, and that's just the U.S. slice of the business.
Starbucks Korea Commits to Eradicating Disposable Cups
In Korea, Starbucks has declared that it will fully discontinue disposable cups by 2025.
This summer, the chain plans to launch a reusable cup program like the aforementioned pilot in Seattle at select stores in Jeju, South Korea. That program will then continue to expand over the next four years.
Further, Starbucks Coffee Korea is planning to expand plant-based food and beverage options that utilize local ingredients. This year, the chain plans to unveil five new beverages using Korean ingredients, and to use another 10 locally sourced ingredients by 2025.
Sustainable store design also is top of mind in Korea, with plans to adhere to environmental certifications and use power efficient products and lower impact materials.
"Our goals are ambitious because we believe it is our responsibility to explore innovative ways to bring our communities and business partners together around this shared desire to make a positive impact for the planet," stated Starbucks Coffee Korea CEO David Song.
Starbucks South Korea was the first market globally to eliminate plastic straws through strawless lids and paper straw alternatives in 2018. In the U.S. and Canada, strawless lids didn't arrive until 2020.
For more on Starbucks' green initiatives dating back to 1985, check out its new timeline.
Eighty-two percent of foodservice operators put sustainability initiatives on hold in 2020, according to Technomic, but Starbucks is not alone in its renewed focus. U.S. chains including Just Salad, Shake Shack and McDonald's also have put goals on the map early in 2021.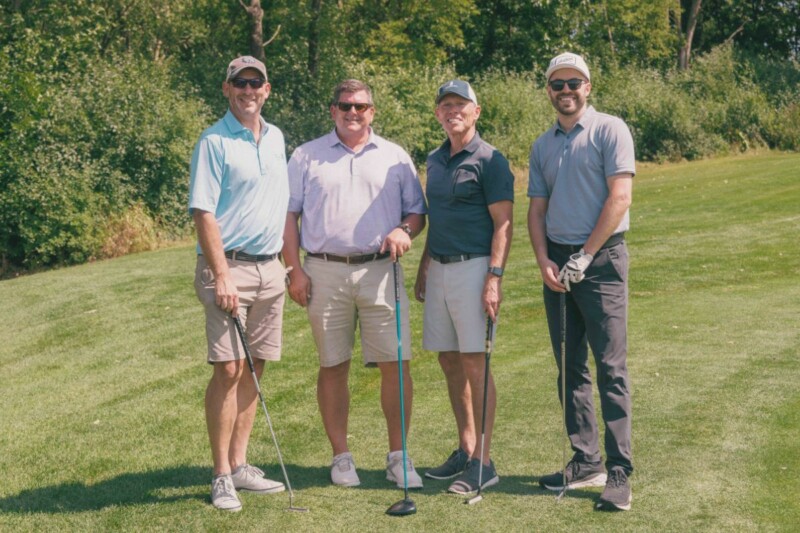 Company News
The August outing raised $70,000 for charities in Milwaukee, Minneapolis and Toledo, Ohio.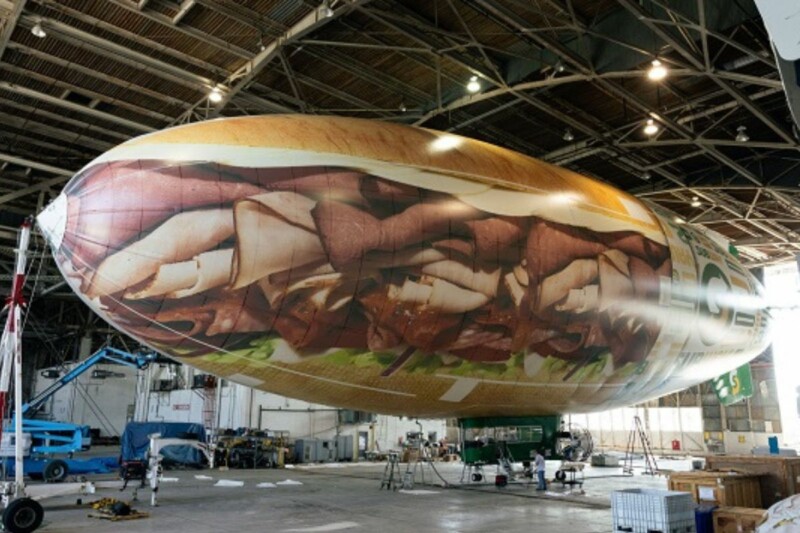 Company News
Following a summer of changes, the brand offers guests a different kind of dining experience.